LASTMA WARNS MOTORISTS AGAINST CONTRAVENING TRAFFIC LAWS ON APONGBON BRIDGE.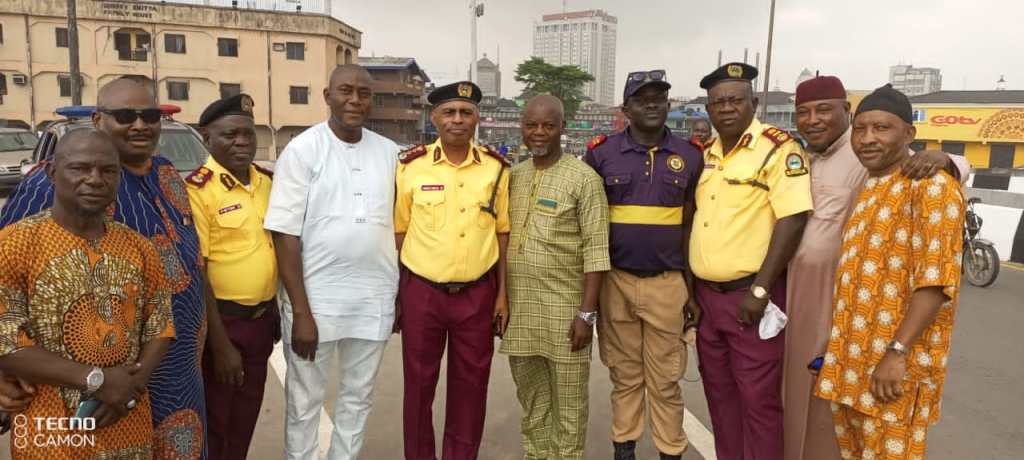 Share this Post
The Lagos State Traffic Management Authority, LASTMA, has warned motorists particularly commercial bus operators against contravening traffic laws around the new Apongbon Bridge, CMS bridge down to Marina on Lagos Island.

Its General Manager, Bolaji Oreagba disclosed this during his working visit along with the Enforcement and Compliance team of the Authority to Apongbon Bridge on Lagos Island.
Oreagba warned motorists including commercial bus drivers to desists from parking indiscriminately on roadside, Kerbs, Walkways, setbacks thereby obstructing the free movement of vehicles including other road users.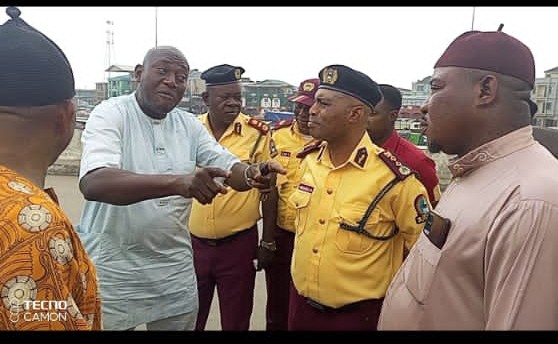 He sent strong signal to every motoring public particularly commercial bus drivers to immediately vacate from illegally loading and dropping passengers on both Apongbon and CMS bridges as anyone caught would be prosecuted at the Lagos State Mobile Court.
According to him, newly introduced Traffic Management Solutions (TMS) cameras would bring sanity, transparency, orderliness, civility and voluntary compliance on traffic management and control on our roads across Lagos.
Representative of the Lagos State Parks and Garages Management Lagos Island Branch E Chairman Idowu Onikoyi confirmed that they had set-up Taskforce within thier management to effects dislodge errants commercial bus drivers.
He confirmed further that they have embarked on proper enlightenment campaign to all their members including all traders around the entire Apongbon bridge on the need to comply with the directive of the GovernmentThis is according to Director, Public Affairs and Enlightenment Department of LASTMA, Adebayo Taofiq.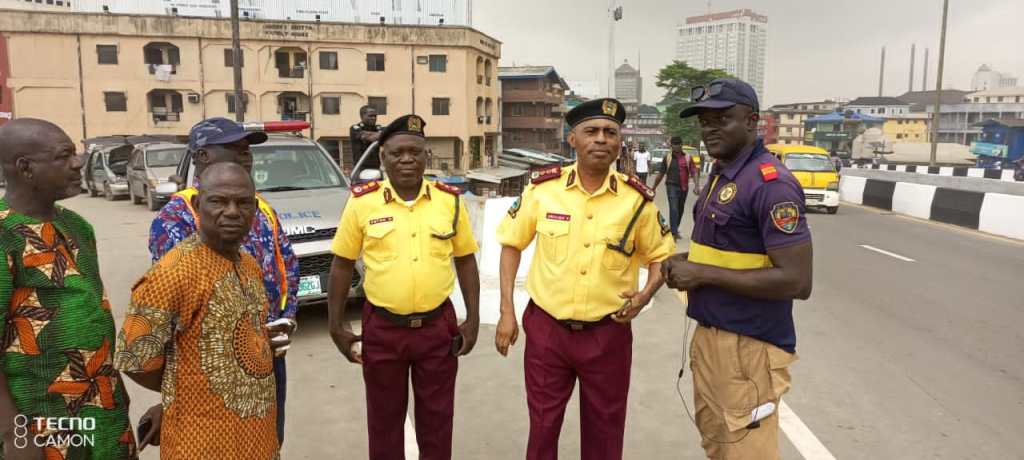 Share this Post