Legend To Deliver Stress-Less Digital Service—Aisha Abdulaziz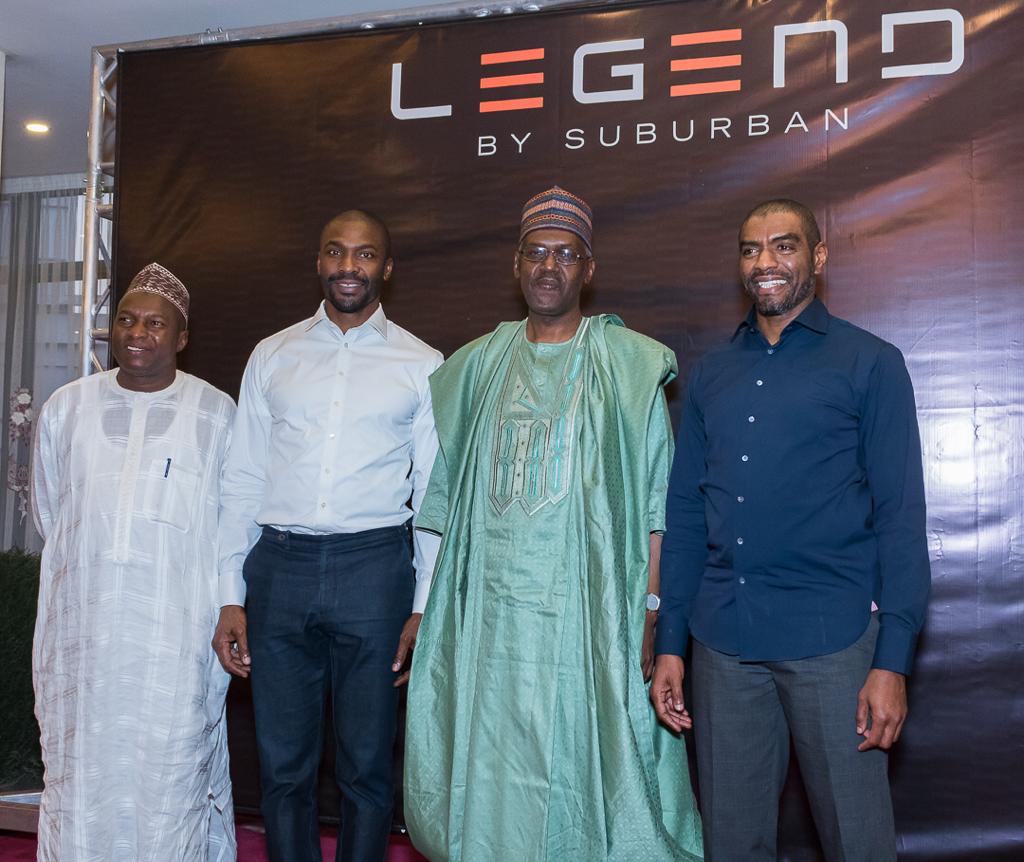 Share this Post
Legend, a digital service provider said it has moved towards an audacious task of delivering the customer service expectations that emerged post-COVID-19 pandemic.

Legend, according to Aisha Abdulaziz, the Managing Director, is a digital services platform headquartered in Abuja, Nigeria with a focus on three main markets in the technology space: Broadband, Fin-tech and Mobile.
"Our broadband services, Legend Fiber and WiFi are the largest fiber-to-the-home and public WiFi networks in Abuja and Minna. Our fin-tech service, Legend Pay is directly integrated with merchants, banks and digital payment platforms to enable easier and seamless payments.
"Our Fiber to the Home service boasts of a robust customer base with over 250,000 homes passed and 10,000 homes activated. We also have a mass market consumer service which has over 100,000 connections monthly."
She said following the success recorded with the Solution App, the digital service provider is of the hope that the new App will give customers a totally new Legend experience as it strives for a better service.
"After a critical study and analysis of our environment, Legend formally launched 'My Legend App', which has been developed as a result of extensive research into customer service and designed to provide top-notch access to the Legend Ecosystem.
"At the heart of My Legend App is our commitment to ensuring that our customers have a seamless experience when using our services. We understand that their time is precious, and we have worked hard to ensure that the app is fast and reliable even during peak usage periods.
"The App is designed to provide direct and seamless access on demand and interactive customer service; there is full functionality of the exciting LegendPay and other products and services of the Legend Ecosystem. It eliminates the need to go through third parties or cumbersome media to reach our support function which will respond to the customer interactively.
"It also enables you to track your tickets and inquiries so you never have to worry about insufficient information on your Legend services. The App is available on both iOS and Android platforms, and can be downloaded for free from the App Store or Google Play."
Aisha Abdulaziz, who threw more light on the emergence of Legend, said the magnitude of their responsibility can easily be mistaken for regular customer service pre-COVID; expectations are however coming out differently from the regular which has made it possible for Legend to transform its services.
"The use and importance of the internet changed from a tool of convenience to a necessity; and as with all necessities, the responsibilities tower in height. It will be fair to say we have had to play catch up, and this has inconvenienced a number of our customers. Events we truly regret, but we never left it at that.
"Legend, having studied and tried various solutions but only got a deeper appreciation for the underlying issues ranging from wide and general factors like social and economic to granular issues like the power switch in a customer's home is turned off.
"Regardless of the challenges, we had one goal in mind which is to deliver stellar customer service consistent with our intentions and deserving of our customers," Aisha Abdulaziz said.
Share this Post