Meet Bashir Gafai, rising with AI in retail marketing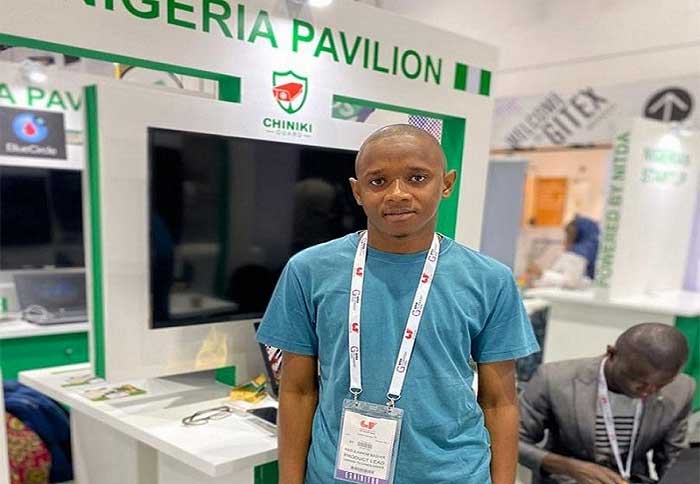 Share this Post
Abdulhakim Bashir Gafai is from Katsina State. The software developer, and deep learning engineer in Artificial Intelligence (AI) has been working on cutting edge deep learning research, prototyping, and implementation of breakthroughs in the area of computer vision.

He is also an avid badminton player and loves reading books on science fiction. In this interview, Bashir speaks his 'Chiniki Guard', a retail marketing app that won at the GITEX 2019 in Dubai.
Story behind your success?
I attribute most of the success to my formidable team that thinks very deeply about the problems and persistence in the work we do, most importantly the execution of ideas.
Challenges encounter while starting up
We encountered challenges around work ethics with the team all working remotely. It was a bit difficult to manage. The technical challenge was the worst because it took several weeks of trial and errors to find the perfect model to use as a baseline for our latest software. Data collection was also a challenge, many times we had to manually collect video data of the actions we detect and then perform pre-processing which on a single action could take days to finish.
What have you done differently to achieve success?
We have implemented an AI model for activity recognition in a less costly approach than many of the companies in Silicon Valley with millions of dollars in funding. Our model helps retailers save up five percent of their revenue which normally vanish due to shoplifting, and we've other use cases such as cashier-less checkout and customer experience tracking.
GITEX was a memorable experience that put Nigeria in the spotlight and everyone one of us felt the pride of being a Nigerian after that win. After about eight years of Nigerians participating at the exhibition, I felt very excited to be the one who brought the trophy home. It was a tough competition with hundreds of people around the world, it ran for three consecutive days. I remember staying up late nights to practice my pitch with Steven Osawaru, another Nigerian, who was also a finalist. Steven has a telemedicine app called 247 Medic
GITEX was fully sponsored by NITDA and six of us were selected, each person from the six geopolitical zones across the country. I was lucky to come from my region North-West. We had a series of bootcamps organized by the Office for ICT and Entrepreneurship, which is an office under NITDA, and this bootcamp played a key role in our victory.
Share this Post