MMF To Establish Counseling, Mental Health Correctional Center in Police Barracks, Offices, Nation Wide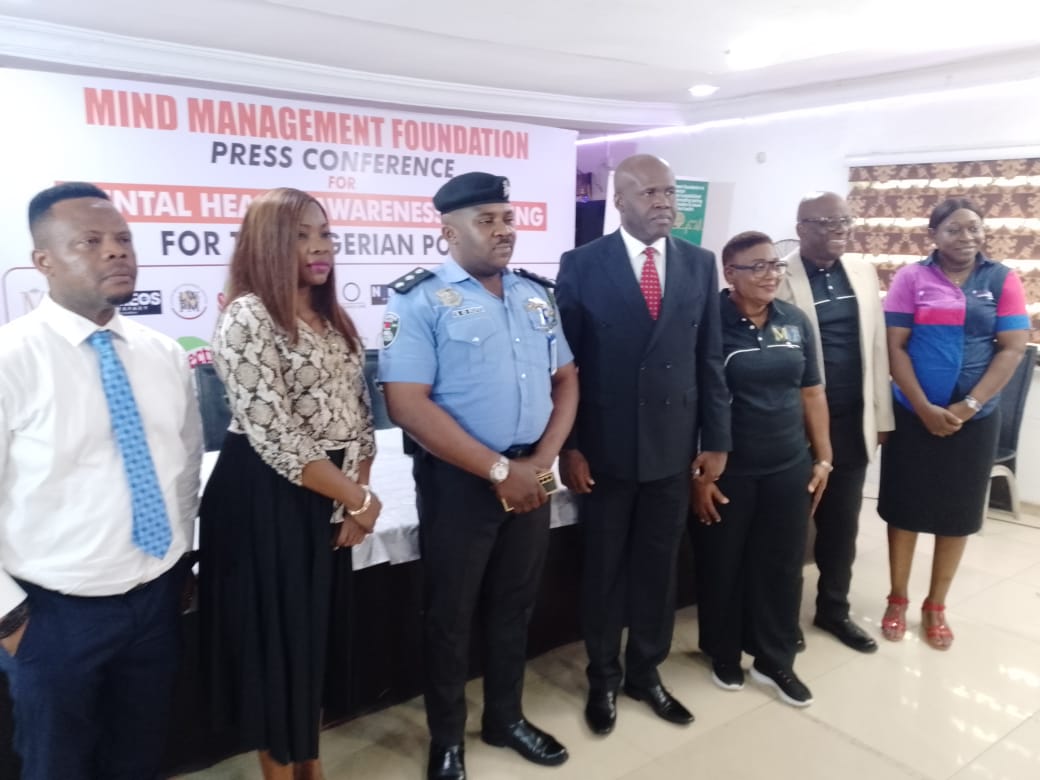 Share this Post
Determined to arrest the deteriorating state of mental health condition in the country, particularly amongst security personnels , the Mind Management Foundation, MMF, has expressed it's willingness to partner and assist security Agencies in tackling the menace.

Announcing it's take- off step for security Agencies, the Organization intends to establish a Counseling and Mental Health Correctional Center in each police Barracks and Offices across the country.
Speaking on Wednesday November 1,2023,at its Press briefing and mental health awareness retreat tagged, "Mental Health Awareness Training for the Nigeria Police Force, Lagos Command", held at the Police Officers Mess , Ikeja GRA, Lagos State,the MMF Managing Director, Barrister Arinze Emmanuel's, who hinted on his Organization plan to set up such centers, noted that Mental Health issues are the root causes of recent spike in suicide and attempted suicide.
He gave an estimated scary statistic of one in every four persons in the society, as having one form of mental health condition , maintaining that Mental Health concerns are critical issues that affects people of all ages and gender.
Flagging off the event, which doubles as part of MMF activities to mark World Mental Health day,celebrated globally on 10th of October every year, Barrister Emmanuels stressed that MMF as an organization,was established to assist the public mirror on mental health matters and provide lasting solutions and remedies to issues bothering mental health.
Concerned that mental health issues are prevalent amongst personnels of security Agencies and Paramilitary groups, MMF Managing Director counseled citizens not to shy away when they sense certain changes in them but should ask for help irrespective of what they are passing through.
Elaborating on MMF mission and vision, he said that his organisation is embarking on a road tour to take this awareness campaign to 200,000 policemen and women nationwide.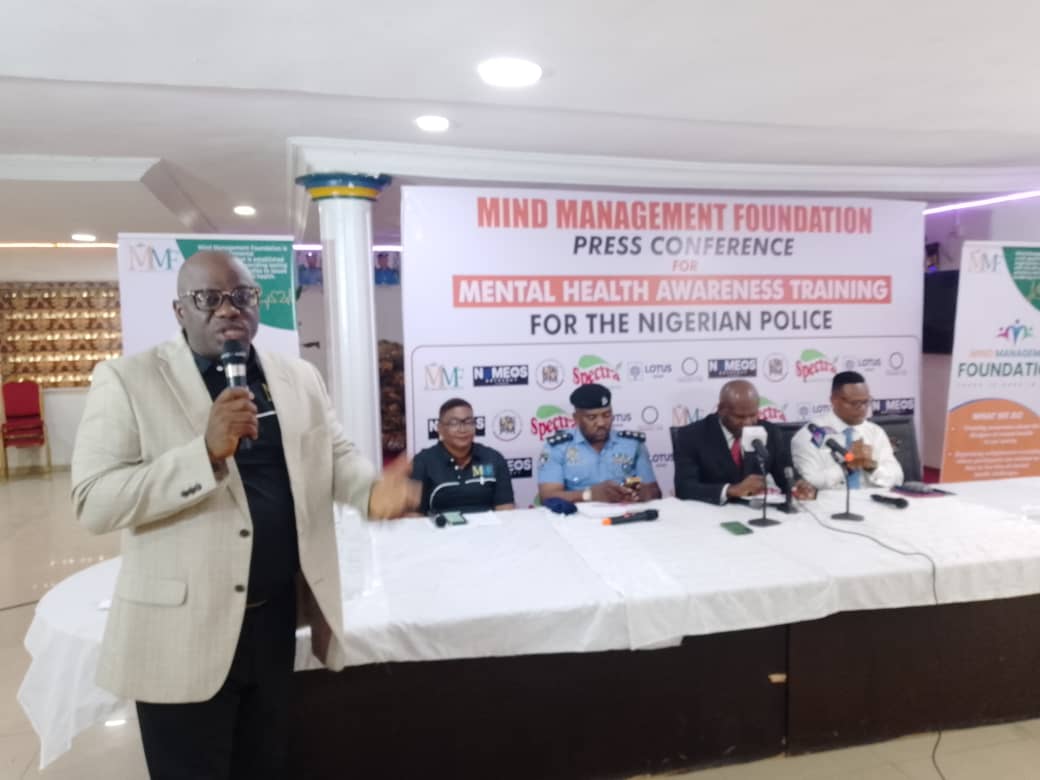 On its outreach program, Barrister Emmanuels said thus: "It is our vision to take this training to all the barracks in the nation create awareness about this societal menace. This reach would go a long way towards touching the lives of not only our police officers who would attend the training but also members of their families and friends. This is possible because at the end of the training, the mindset of the officers would have changed for the better."
Said He : "Aside from training the officers, the Foundation also intends to set up a counseling and mental health correctional center in each of the police barracks and offices in all 36 States of Nigeria, starting with all the police commands in Lagos State".
He also called on government and Corporate Organizations to join in the war against the trend by assisting MMF.
Appraising it's efforts so far, he noted that "As a good corporate citizen and a responsible stakeholder in nation-building, the activities of the Mind Management Foundation are aimed at assisting the government in tackling this societal menace, which necessitated this mental health awareness training for members of the Nigerian Police Force".
In his own speech, the Lagos State Commissioner of Police, now an Assistant Inspector General of Police, AIG Idowu Owohunwa, who was represented by the Deputy Police Public Relations Officer DPPRO, DSP Stephen Kuti, was of the view that,"Since most Nigerian police officers serving in active service are in their prime, they are susceptible to depression and PTSD. Programmes for the creation, implementation, assessment, and supervision of psychotherapy services are required for young police officers and their families. Thus, the Nigeria Police is happy and fully supports this mental health awareness training for Nigerian police personnel by the Mind Management Foundation."
AIG Owohunwa also said that, "This would not only go a long way to boost the morale of the police officers who attend the training but also further allow them to become more upbeat and committed to their jobs and tasks at hand".
He called on the police personnel to give them the necessary support when MMF calls on their division.
Others Speakers at the event were mental health experts such as Dr.Kanu Isaiah, a Director with Lagos State Health Service Commission ; MMF Facilitator Mrs Kate Egbuna and Mr. Mannie Udoh, Head, MMF Sales and Marketing, MMF staff and Outreach trainers,Police officers and Journalists from different Media Organizations.
Mind Management Foundation is a Non Governmental Organization,NGO, that seeks to tackle with the causes of mental health issues and maintain a sound mind for total well-being.
The NGO said that It is poised to intervene through proper education, sensitization, and by providing the right tools to individuals and groups. Through their programmes, workshops, and initiatives with seasoned professionals in collaboration with corporate organizations and the government, they are committed to tackling mental health problems in society.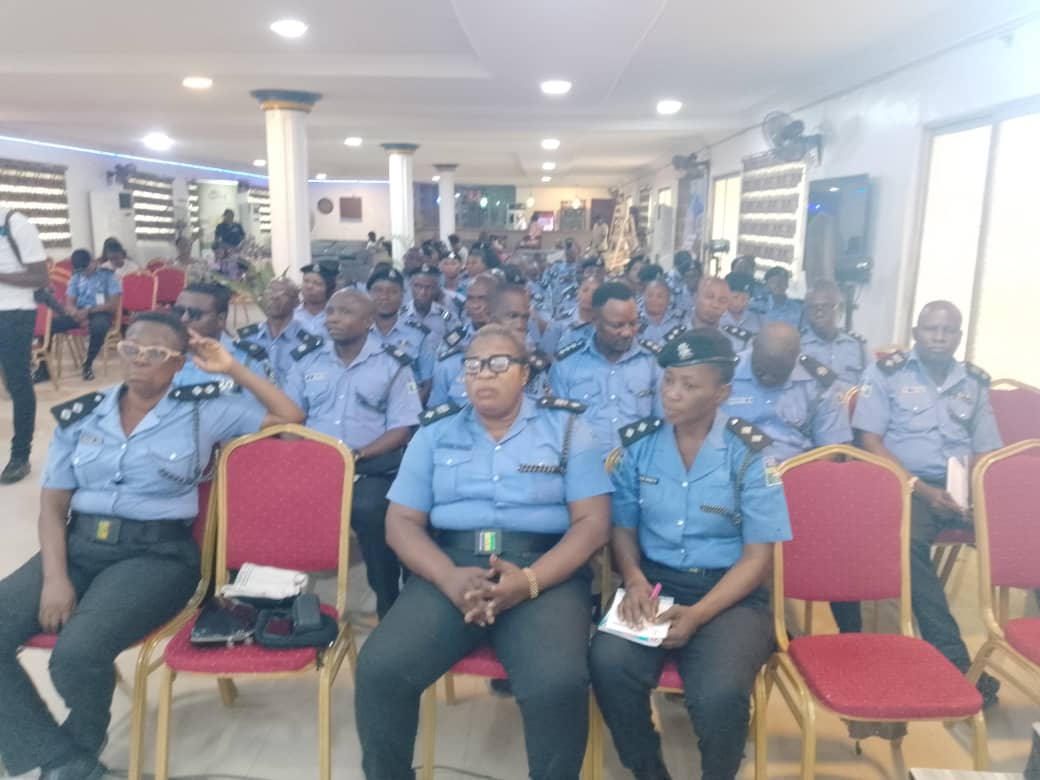 Share this Post