New NSCDC Commandant Addresses Officers, Harps On Discipline, Dedication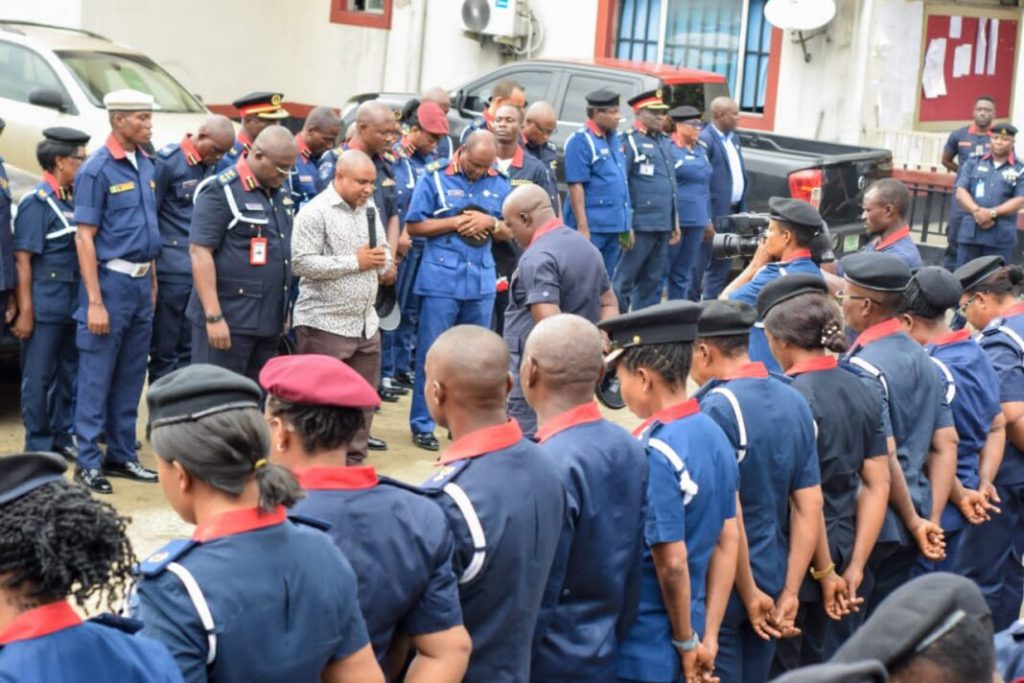 Share this Post
The newly deployed Nigeria Security And Civil Defence Corp commandant in Rivers State, Basil Igwebueze, has addressed the officers and men under his command at his inauguration.

He emphasized on the virtues of discipline and dedication to give job satisfaction. He said decisions taken by him are not personal, but to ensure that officers and men carry out their duties effectively.
He said having worked previously at the frontline of the agency, coming back to serve in his new capacity, is a privilege.
He encouraged both officers and men to carry out their duties irrespective of their religious and tribal inclinations.
He said rumor mongering and other social vices should be shunned to make their work smooth. He said professionalism, proper conduct and good work ethics should be their watchword.
He enjoined them to handle civil issues through proactive means. Also, the use of technology in their course of duty would henceforth checked especially for those who would want to soil the image of the NSCDC through improper conduct and unprofessionalism.
He stated that his tenure would be intelligence driven as part of the mandate of the Corp.
On the vandalism of pipelines and other oil theft activities, he said their activities are being technologically monitored by the Corp, the Nigerian Navy and the Nigerian Army to clamp down on those who commit illegal and criminal activities against the state.
Share this Post