Nigerian Lady Gets ECOWAS Passport 2 Hours After Application. Watch video below.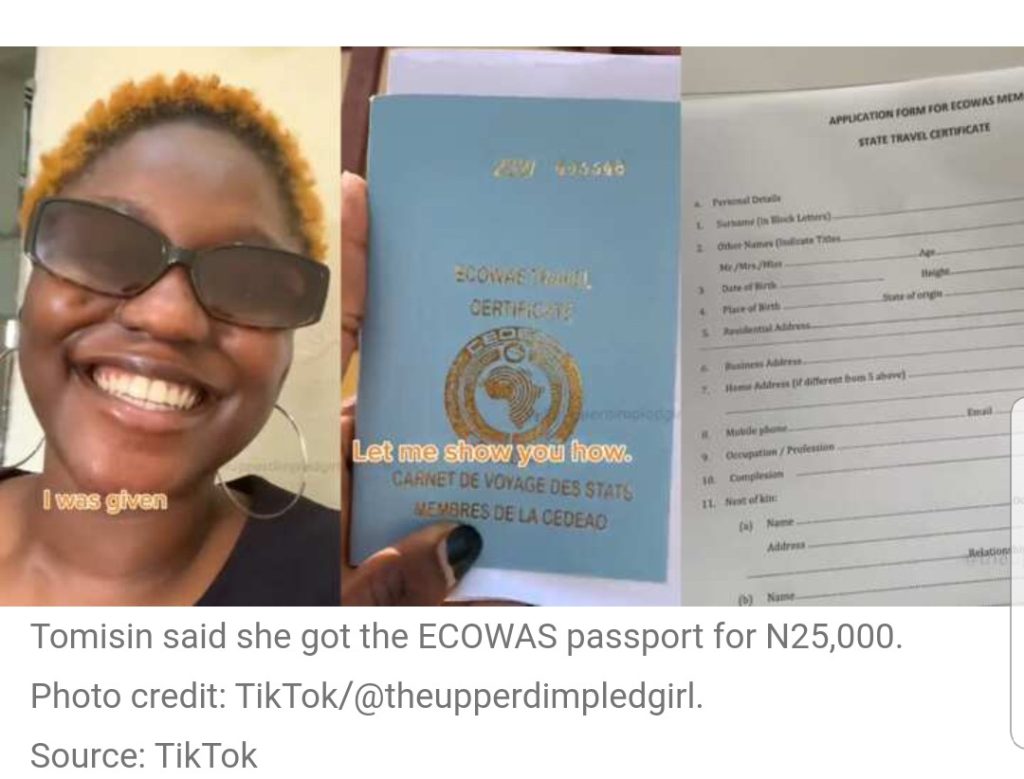 Share this Post
By Divine Chisom Emmanuel

Viral Video of a  Nigerian lady who applied for her ECOWAS travel passport and got it within the same day in less than two hours has been heating up the Internet.
The lady, Tomisin Oyerinde said she paid N25,000 for the passport and filled out the form manually for the ECOWAS passport . She said, "I Got My Passport Within 2 Hours".
Those who possess the ECOWAS passport can travel to countries in West Africa, and some say they prefer it to a Nigerian international passport.
According to the Lady , When she got there, she was told the requirements for an ECOWAS passport, which included N25,000, a copy of NIN, and two passport photographs. Tomisin said within two hours after she filled out the form, her ECOWAS passport was ready, and she picked it up.
Tomisin said she got the passport at the Nigerian Immigration Service, Lagos Command, Ikoyi.
The ECOWAS passport is a unified travel document designed for citizens of member states.
Those who possess the ECOWAS passport can travel to West African countries visa-free.
Tomisin said she opted for the ECOWAS passport because she is getting ready to tour the West African countries beginning on September 3.
Tomisin said: "The ECOWAS passport can be gotten on the same day because it is done manually as opposed to the international passport that is done electronically.
Share this Post