DG WTO Okonjo Iweala  Debunk News Of Threats To Her Life Over Visit To Tinubu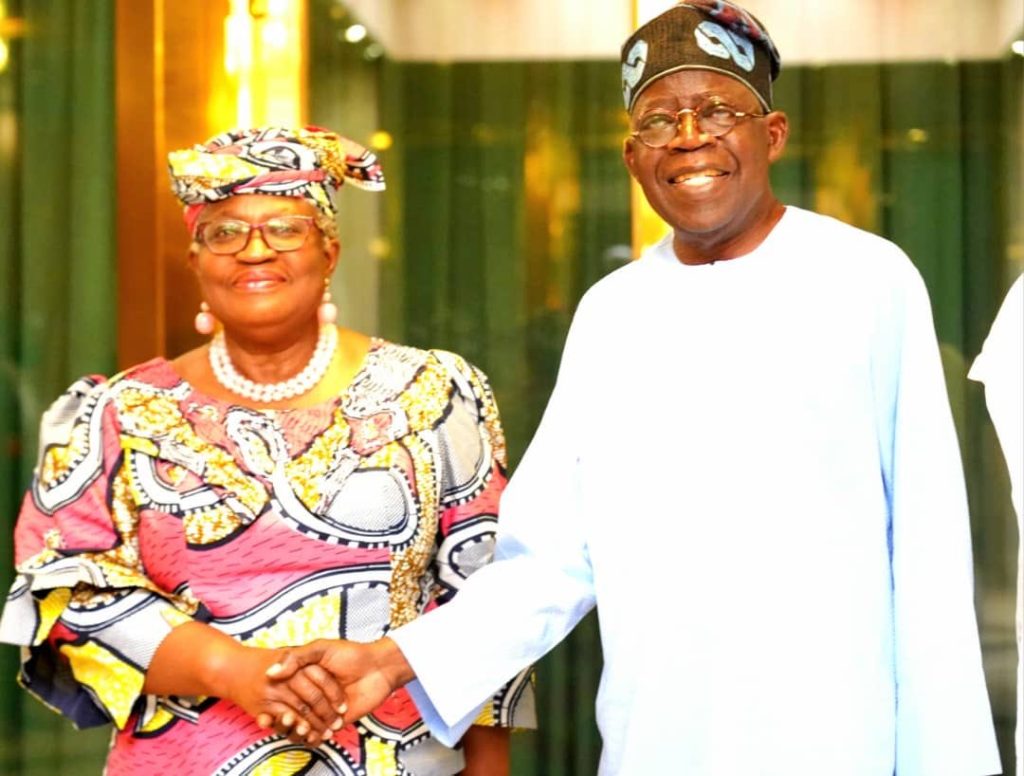 Share this Post
By Divine Chisom Emmanuel

The Director General of the World Trade Organisation (WTO), Dr. Ngozi Okonjo-Iweala has reacted to a viral report regarding her visit to President Bola Ahmed Tinubu on Wednesday, August 9.
The renowned economist debunked the purported statement credited to her about receiving threats after her meeting with President Tinubu in Abuja on Tuesday, August 8.
The former minister of finance in a post shared on her Twitter page described the viral statement currently circulating on WhatsApp as false and the handiwork of mischief makers
Okonjo-Iweala tweeted: "It has just been brought to my attention that there is a false statement circulating on what's app attributed to me saying that I am being attacked for my visit to President Tinubu.
"That statement circulating is false, Infact wickedly false designed to create mischief among Nigerians. Please disregard the statement."
Nigerians took to the Twitter section of the former minister of finance and reacted to the development.
Some of the reactions on their opinions are captured . For instance an aide to former President Muhamamdu Buhari, @BashirAhmaad tweeted: "The people spreading the fake news are well known. That's really unfortunate."
@CoderstechAi tweeted: "Glad you clarified that, Dr. Okonjo-Iweala! It's always important to address misinformation.
Keep shining, and don't let the mischief-makers bring you down. Nigerians stand with you." @OkechukwuMatty tweeted:
"These guys have sink to their shallowest pits." @Official_Isaaco tweeted: "These mischievous disgruntled people will soon be nabbed for spreading falsehood." @JakesOlasupo tweeted: "Madam Ngo, ignore them.
Don't dignify them with your response." Ngozi Okonjo-Iweala.
the director-general of the World Trade Organisation, is on a private visit to Nigeria and decided to meet with President Bola Tinubu on Tuesday, August 8, 2023.
The meeting at the presidential villa had the impact of removing the petrol subsidy on Nigerians as the central focus of discussion.
Okonjo-Iweala later told journalists that throughout the conversation, various solutions were proposed to mitigate the situations causing a rise in the cost of living.
Share this Post