Nigerian University Student Builds Mini Aeroplane as Final Project Work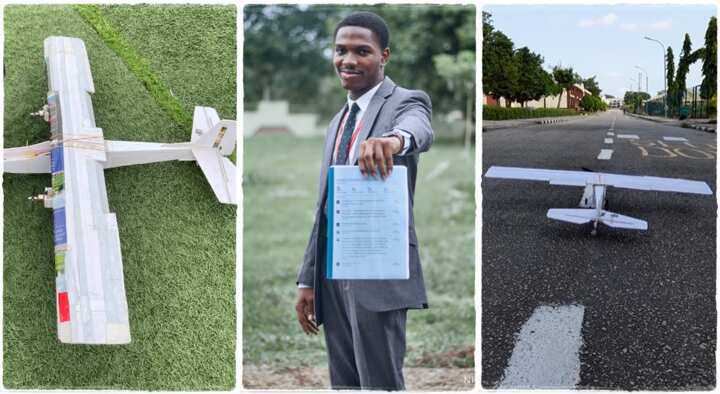 Share this Post
By  Divine Chisom Emmanuel

A student of Covenant University, Otta, Ogun state, built a mini aeroplane as his final year project
The student, Captain Kuldek, said the plane crashed a few days to his project defence, but he repaired it.
Captain Kuldec said building the plane was a daunting task as he faced a lot of challenges, but he never gave up on his dreams
Kuldek, said he poured a lot of effort into the project work, which he began at 300-level. 
In a Twitter post, Captain Kuldek said he faced many challenges while building the mini aeroplane, but he refused to give up.
A video in the tweet showed when he was test-flying the aeroplane, and it could not fly as desired.
 Another video showed the aeroplane hitting an object when it attempted to fly during a test flight.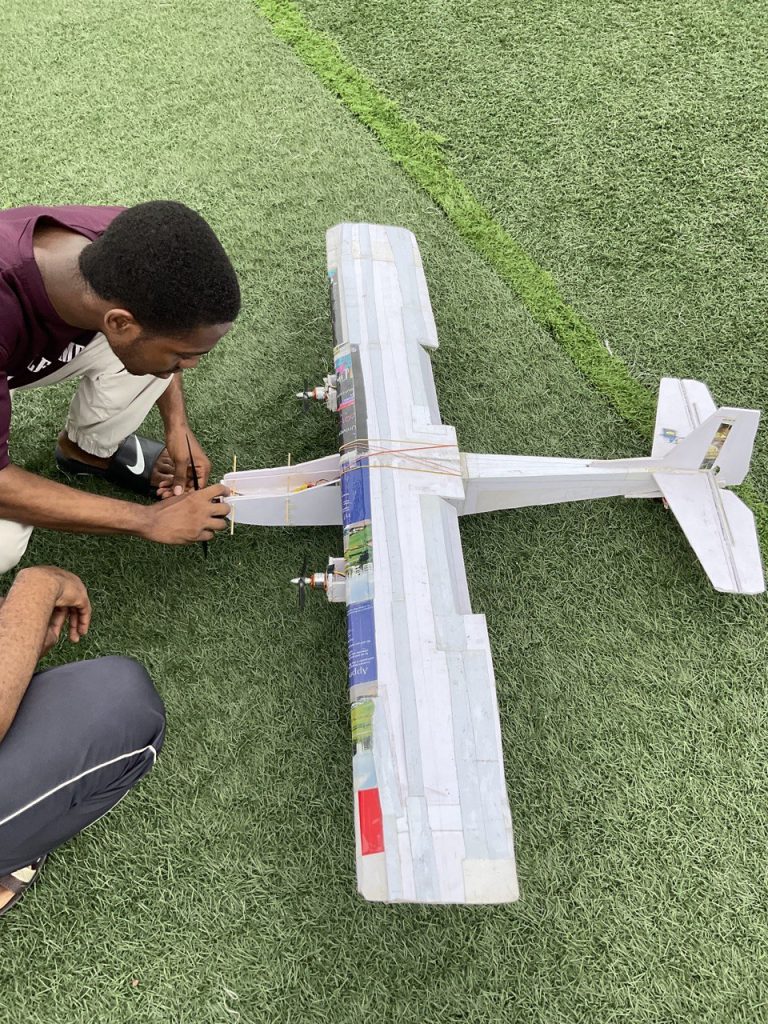 Captain Kuldek confirmed that the aeroplane crashed a few days to his project defence, but he rebuilt it again.
 His words: I built and entire AIRCRAFT for my final-year project. If I pour out my heart concerning this project, I won't finish typing but in the end, I'm super excited I was able to bring the dream of an ambitious 300-level boy to life.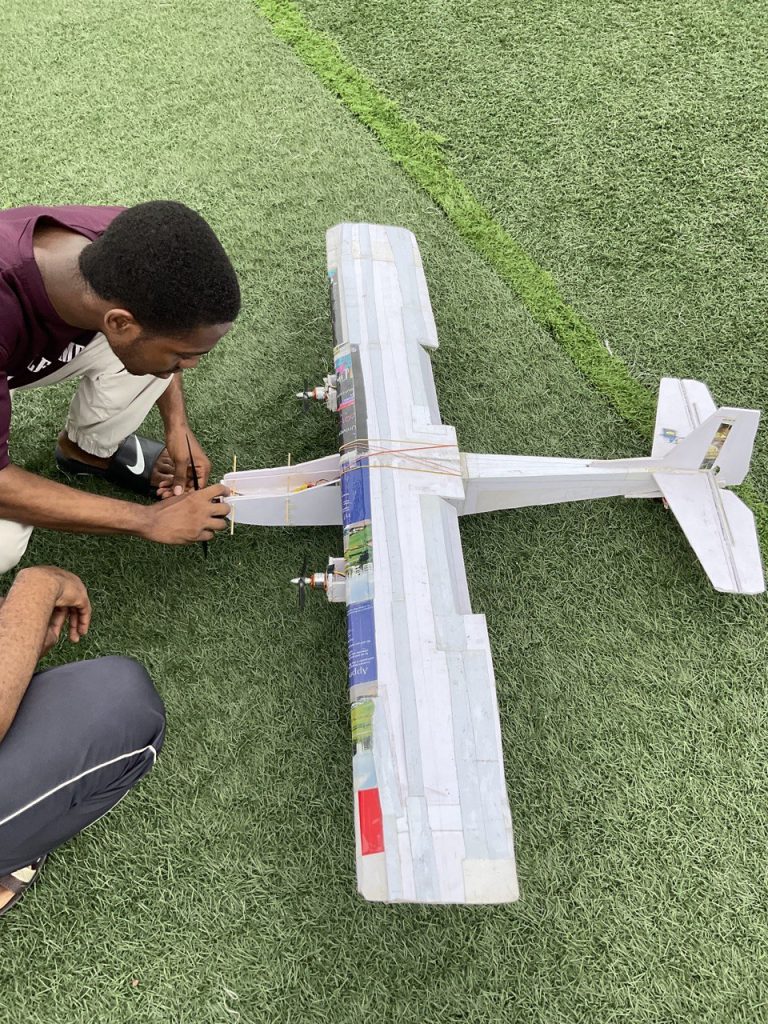 "I'm really grateful to every single person that helped and supported me in one way or another.
Special shout out to Nelson Elijah, my emergency engineer and spare part supplier.
"And yes, the plane crashed a few days to defence, but I was able to fix it and make it look beautiful again.
" Reactions from Twitter users as Nigerian student construct aeroplane @PraiseOreo said: "Kudos to you. Your grit and tenacity paid off." @_Amumin said: "If you know how many times I tried making a plane, radio and rotor when I was in SS1. Congratulations champ. Innovation is not beans."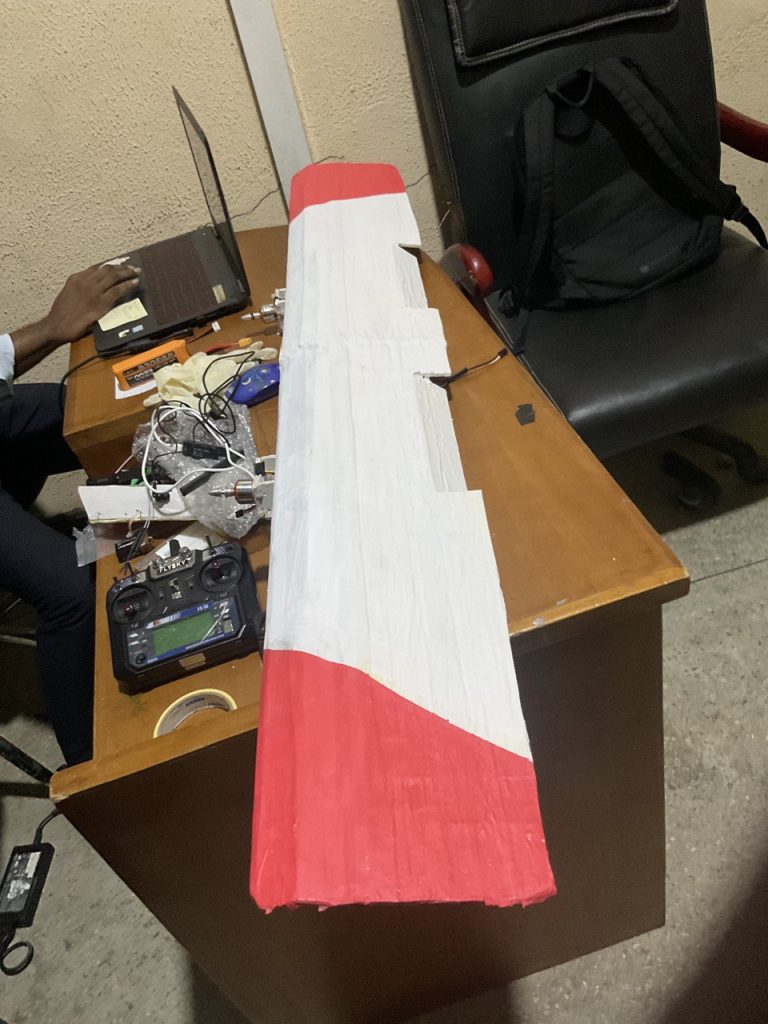 Share this Post