Nigeria's Bond Prices Decline over Rising Treasury Rates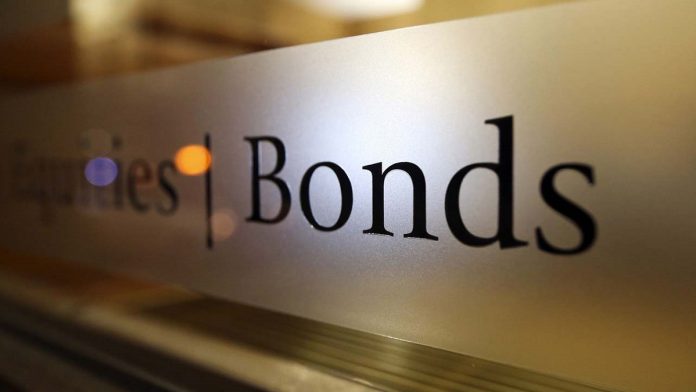 Share this Post
The local bond market closed on a bearish note amidst inflation and worsening exchange rate pressures that continue to widen real return on naira assets, according to trading record for last week.

Yields direction has been mixed, though fixed income market activities have been stable, strong as a dearth of alternatives and a requirement that pension fund administrators must invest large chunks of pension assets in government instruments.
In the secondary market for FGN bonds, investors sold their positions across the curve following the release of the second quarter of the fiscal year 2023 bond issuance calendar by Nigeria's debt managers.
Details showed that Debt Management Office (DMO) will replace the FGN bonds 2037 and FGN bonds 2049 with the 2042 and 2050 bonds. Accordingly, the average yield expanded by 37 basis points to 13.6%.
Analysts said an increase in rates for Treasury bills in the primary market contributed to the bearish momentum seen at the longer part of the yield curve.
Across the benchmark curve, the average yield expanded at the short (+83bps), mid (+21bps), and long (+27bps) segments following selloffs of the MAR-2024 (-321bps), APR-2032 (-48bps) and JAN-2042 (-42bps) bonds, respectively.
Specifically, the 10-year 16.29% FGN MAR 2027, 15-year 12.50% FGN MAR 2035, 20-year 16.25% FGN APR 2037, and 30-year 12.98% FGN MAR 2050 bonds fell by N0.77, N0.32, N0.91, and N2.59, respectively, Cowry Asset Management told clients via email.
Then, these bonds' corresponding yields expanded to 12.73% (from 12.50%), 14.75% (from 14.69%), 15.10% (from 14.95%), and 15.47% (from 15.00%). Meanwhile, the value of FGN Eurobonds traded on the international capital market appreciated further for all maturities tracked due to sustained bullish sentiment.
Specifically, the 10-year 6.38% JUL 12 2023, the 20-year 7.69% FEB 23 2038, and the 30-year 7.62% NOV 28 2047 gained USD 0.99, USD 3.48, and USD 2.79.
Meanwhile, their corresponding yields increased to 10.73% (from 14.11%), 12.76% (from 13.51%), and 12.43% (from 13.00%), respectively. #Nigeria's Bond Prices Decline over Rising Treasury Rates
Share this Post