Nigeria's External Reserves Drop amidst Scarce FX Inflow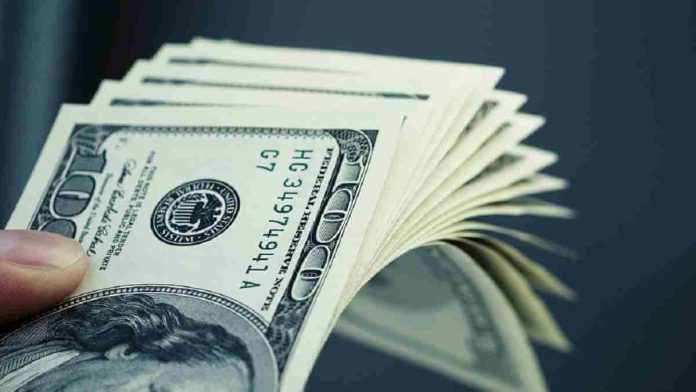 Share this Post
Nigeria's external reserves decline to $36 billion as the Central Bank of Nigeria (CBN) reported an outflow of more than $300 million in a week amidst scarcity of foreign currencies inflows.

The outflow occurs as the apex bank maintains its foreign exchange market intervention to keep the local currency, the naira, strong against primary currencies like the US dollar, the British pound sterling, and Euro among others.
Nigeria is yet to meet its 1.8 million barrels per day quota as a member of the Organisation of the Petroleum Exporting Countries (OPEC) and its allies (OPEC+), losing earnings FX revenues.
OPEC recently confirmed that oil production surged to 1.3 million barrels per day as government fight oil theft across waterways with private security firms. In the oil market, the up-and-down movement of the oil price continued to drive volatility across markets as it rebounded a little to trade at $74.69 per barrel.
Crude oil price adjustment followed the fear of recession in the midst of US bank failures, soaring inflation across the globe, and tightened supply due to the Russia-Ukraine war that entered its first year last week.
However, on the home front, analysts said Bonny Light crude price reacted to factors playing in the oil market, plunged by 6.9% or US$5.72, week on week, to close at US$77.68 per barrel on Thursday, down from US$83.40 per barrel last week.
Last week, data from the CBN website showed that Nigeria's FX reserves decreased by US$311.24 million to US$36.08 billion.
Based on its stance to defend the Nigerian naira, the apex bank has continued to conduct FX auctions, selling Forex to deposit money banks as a way to influence the exchange rate in the market. This week, the CBN is expected to conduct yet another FX auction despite declining external reserves.
Analysts said they believe FX liquidity issues will remain over the short-to-medium term as they do not see any positive signal that denotes an improvement in FX supply relative to the pre-pandemic levels.
Moreover, considering the tepid accretion to the reserves given low crude oil production and elevated PMS under-recovery costs, foreign portfolio investors (FPIs) who have historically supported supply levels in the Investors' window will be needed to sustain FX liquidity levels in the medium to long-term, Cordros Capital said. #Nigeria's External Reserves Drop amidst Scarce FX Inflow.
Share this Post