Ohanaeze President, Chief Solomon Aguene, Says Ndigbo Are At Peace With Yorubas, Other Tribes, Pledges Support For Gov. Sanwo Olu ,Celebrates His Re-election Victory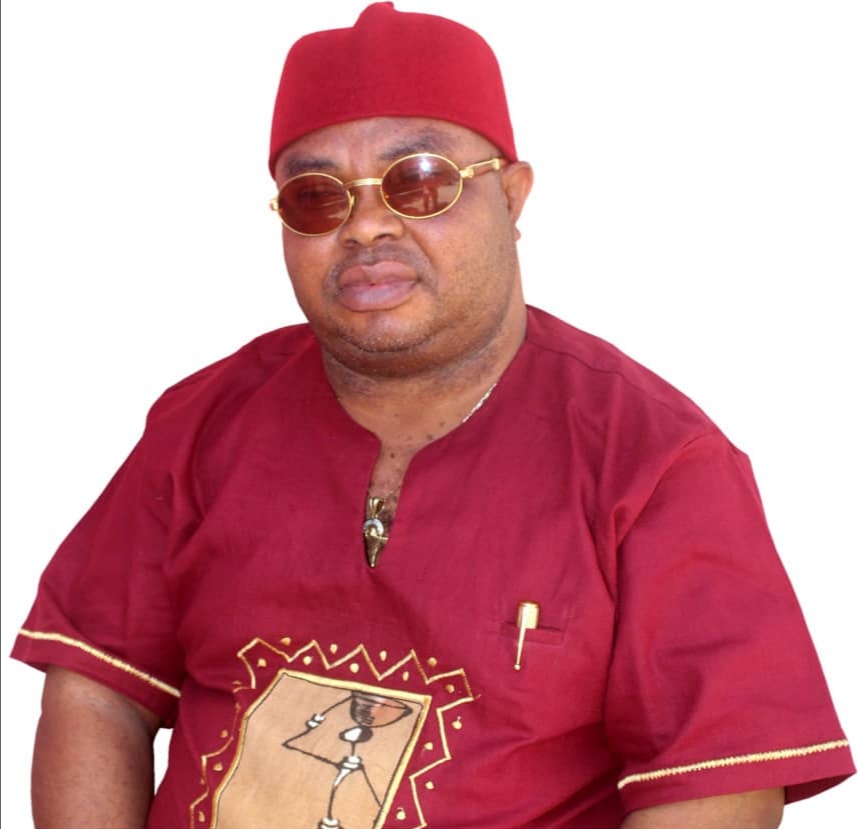 Share this Post
By Daniel Ohamadike

The President of Ohanaeze Ndigbo Lagos State Chapter, High Chief Solomon Ogbonnaya Aguene, has pledged continued support of Igbo residents to the administration of Governor Babajide Sanwo Olu.
Speaking at the grand ceremony he organized to celebrate the re- election of Governor Babajide Sanwo Olu, Chief Aguene reiterated his earlier message that Ndigbo in Lagos State are at peace with their host community and other ethnic groups in the State.
Indeed, it was an epoch making event showcasing the who is who amongst the various Igbo groups and organization, where dignitaries converged in an ambience atmosphere on Sunday, 30th July, 2023, in Lagos State ,as the Igbo socio-cultural organization, Ohanaeze Ndigbo Lagos State ,led by Chief Aguene, celebrated the re-election victory of Governor Babajide Sanwo-Olu .
News Planet International reports that the event which was held at Calabar Hall, Ajao Road, Surulere area of Lagos, was also attended by other Ndigbo critical stakeholders and representatives of Lagos State Governor, led by Director of Independent Campaign Council on ethnic groups in Lagos State, Mr Wale Adelabu.
Also in attendance included the members of Supreme Council of Ndieze led by their chairman, Eze Lawrence Nnamdi, Chairmen of Ohanaeze from various LCDAs, captains of Industry, market men , women and members of Umuigbo Progressive Association, UPA from Southeast ,led by Rev. Gabriel Emmanuel among others.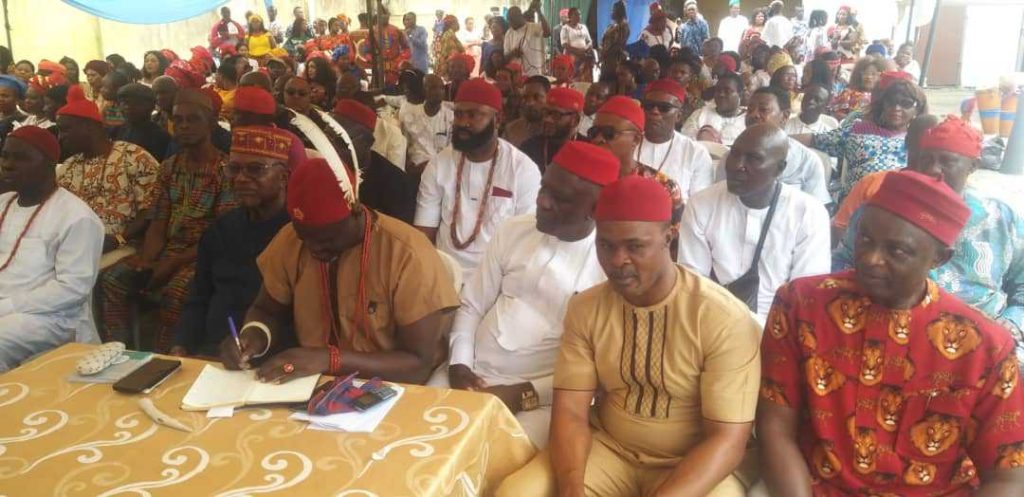 Chairman of Ohanaeze Ndigbo Political Forum led by Chief Solomon Chukwu a. k.a Solochuks, who was a member of ICC during the election, was also present.
Chief Aguene further explained that Ohanaeze led by his group worked for Governor Sanwo-Olu and APC during the election despite the challenges his group faced during the election.
He stated that Ndigbo will continue to support Governor Sanwo-Olu and APC in the State because he has demonstrated his love for Ndigbo over the years.
The Director of ICC on ethnic groups, Mr. Wale Adelabo, thank Ohanaeze Ndigbo for celebrating the victory of Governor Sanwo-Olu's reelection and reiterated the commitment of the Governor to carry every ethnic groups in Lagos State.
He assured that the Governor will continue to support and accommodate everyone including Ndigbo in his administration.
The President of UPA, Rev. Emmanuel, stated that the association will continue to give support to Chief Aguene's led Ohanaeze Ndigbo because of his commitment for the progress of Ndigbo in Lagos State.
He urged Igbo sons and daughters to work and join hands together to restore peace in the Southeast over insecurity that have destroyed economic activities in the area.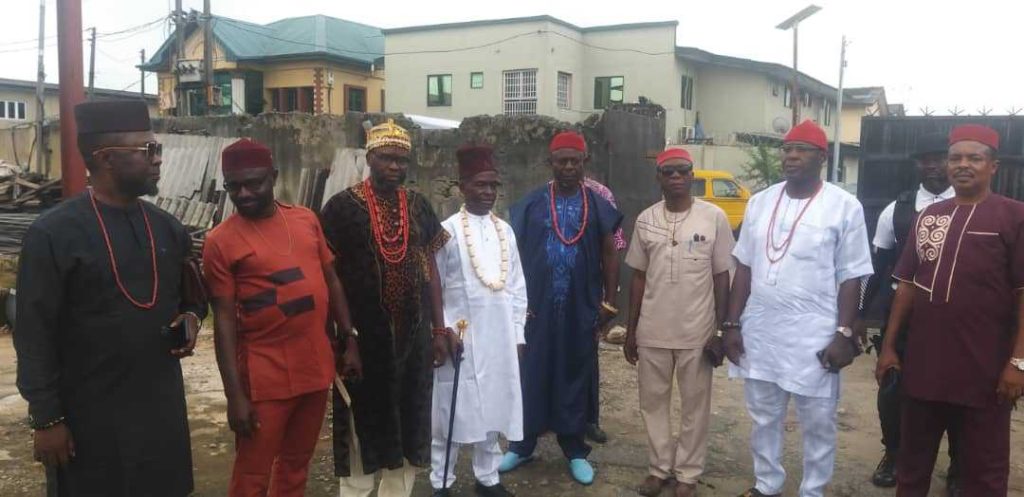 The climax of the event was the inauguration and issuing of certificate to the newly elected Executive officers by the first President of Ohanaeze Ndigbo Lagos State, Chief John Uche, who declared Chief Solomon Ogbonna Aguene as the authentic President of Ohanaeze in Lagos State.
Chief Dr. Vivian Obi was also nominated as the Chairperson of Ohanaeze Ndigbo Lagos State Women Political Forum.
There was colourful display by masquerades and Igbo cultural dance by Ohanaeze Ndigbo Women's wing from Oriade LCDA.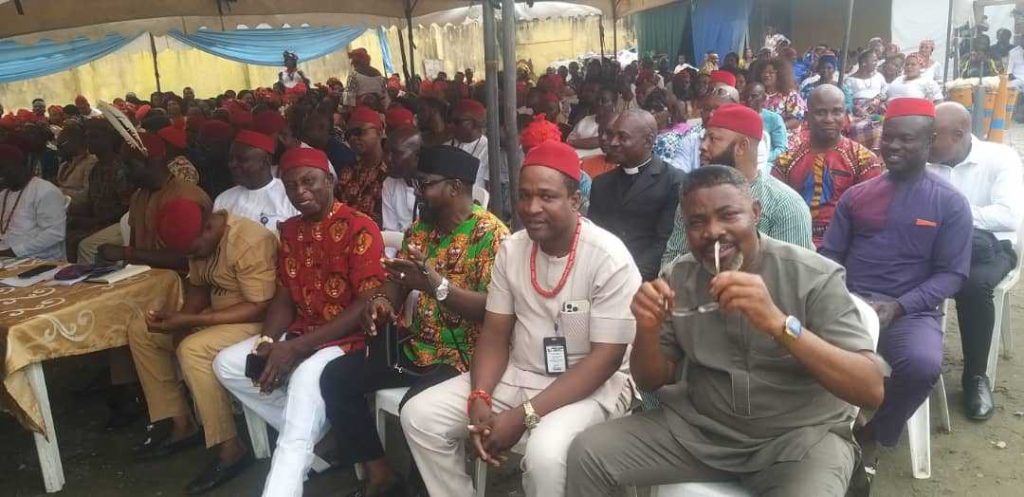 Share this Post