Helicopter Crashes in Lagos, Burst Into Flames. Watch video below.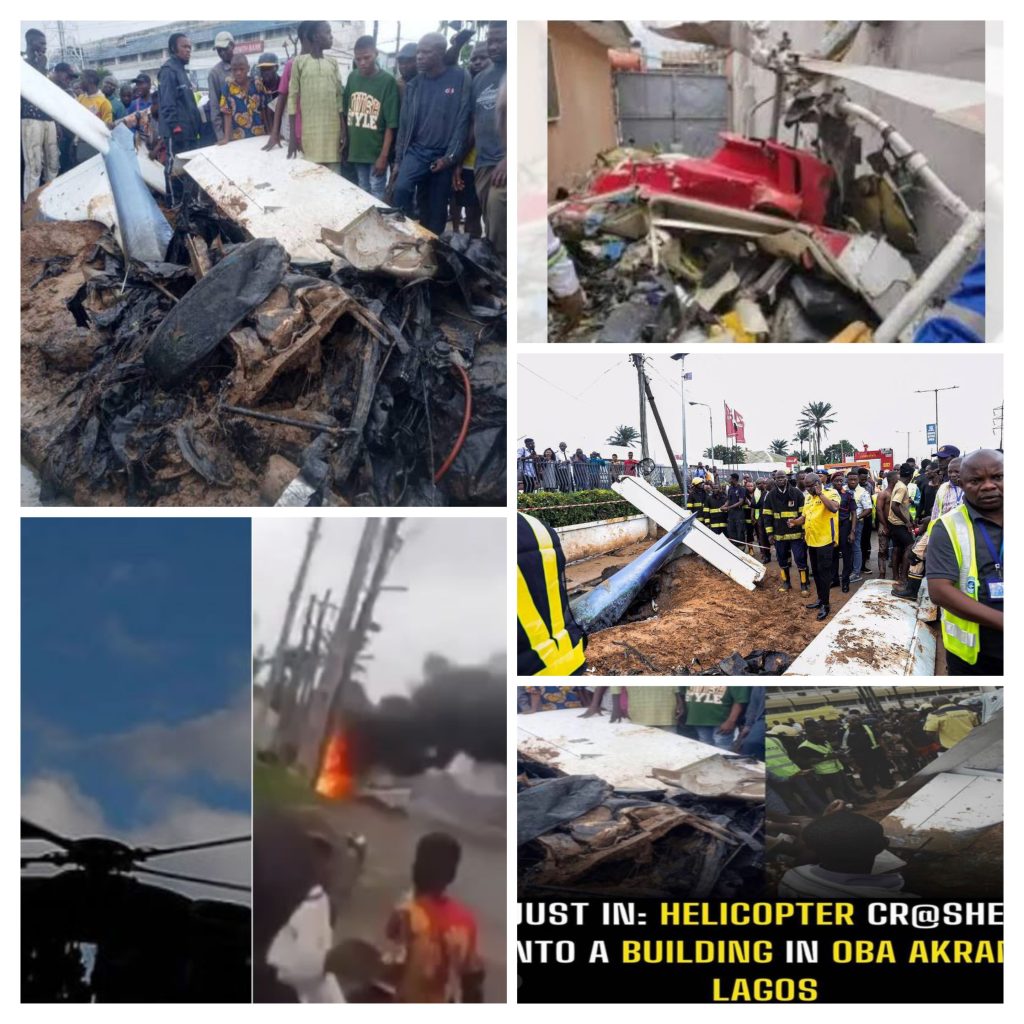 Share this Post
A private helicopter reportedly owned by Air Peace has crashed in Lagos, going up in flames.

The helicopter, which was headed for the Muhammed International Airport (MMIA), crashed near the AP Filling Station and United Bank For Africa on Oba Akran Road.
Witnesses say that the aircraft was flying low when it crashed. The cause of the crash is not yet known.
Two people believed to be the pilots of the helicopter, and another two were rescued from the crash.
They were reportedly taken to a nearby hospital for treatment. Reports have it that they sustained severe injuries.
details Soon…
Share this Post