PETER  OBI LAGOS VICTORY: Gov. Sanwo Olu APC Camp Frets, Approves 5 Days Before Governorship Election Dinner ,To Placate Igbo captains of Industries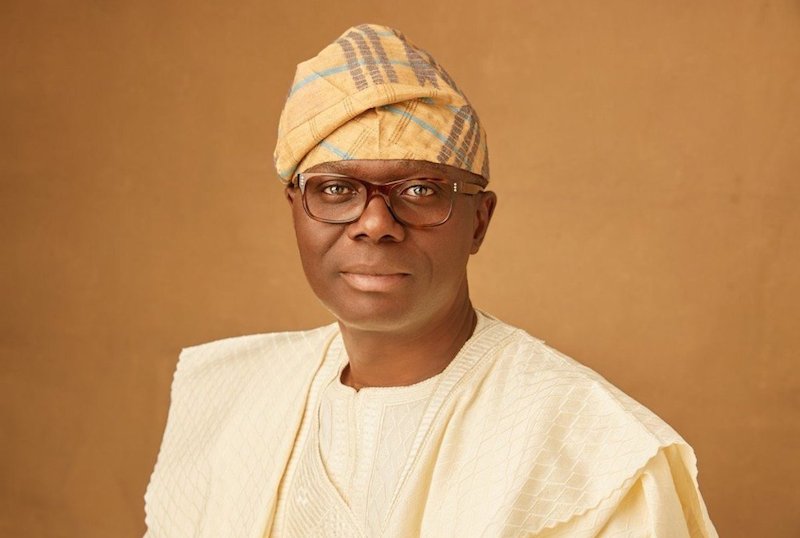 Share this Post
As the 2023 gubernatorial election date draws closer , Governor Babajide Sanwo Olu APC Camp is said to be fretting , hence an unplanned dinner and One – On One interaction with Igbo Captains Of Industries, has been scheduled to placate and woo Igbo residents votes come March 10, 2023 Poll. 

This is Coming on the heels of last Saturday's shocking Peter obi Lagos presidential election victory, over the All Progressive Congress, APC  candidate, Asiwaju Ahmed Bola Tinubu.
A credible source at the APC 2023 Election campaign committee whispered to News Planet International that Gov. Sanwo Olu's APC Camp appears to be in disarray ,following Peter obi's painful and beyond permutations Lagos victory.
Our reliable source also revealed that APC Camp in Lagos has gone back to the drawing plans, directing all appointees and political office holders to jettison the luxury of their tinted glass cars and walk around their neighborhood and beg, apologize and make up with those they may have wronged, to ensure that APC is not disgraced again in the forth coming Governorship election.
The invitation card said to be at the instance of the Governor's campaign camp was signed by Air Peace Airline Chairman, Mr. Allen Onyema and Chairman of Chisco Group Of Companies, Chief Dr. Chidi Anyaegbu .See invite details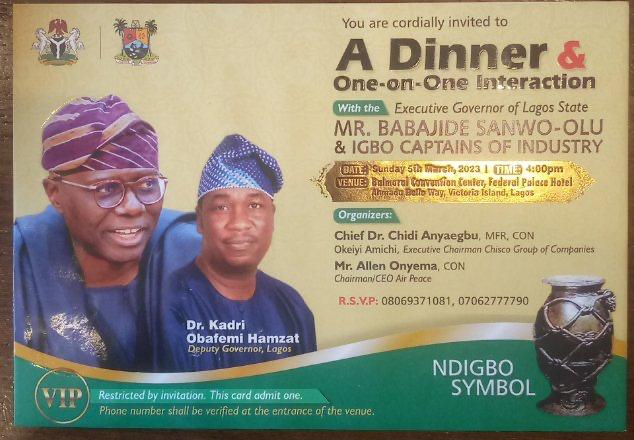 Share this Post