Igbo APC Chieftain  Slam Governor Sanwo Olu Over Insensitivity , Disassociates Himself From Re – election Campaign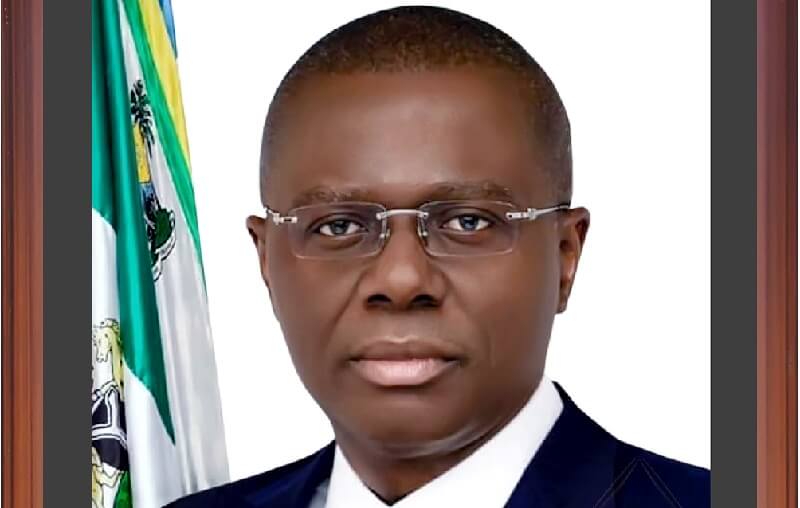 Share this Post
In what was seen as a crack in the Lagos All Progressive Congress, APC solidarity and adjudged by political experts as minus on his re election bid , a prominent APC member, Igbo Leader and former president of Ohanaeze Ndigbo Lagos State Chapter, Barrister Fabian Onwughalu, has slammed  Governor Babajide Sanwo Olu , for his  insensitivity to the plight of Igbo residents in Lagos, hence  vowed to disassociate him self from the campaign for his reelection as the Chief Executive Officer of the State.

Barrister  Onwughalu, expressed disappointment with the Governors perceived silence over the reported election and post presidential election organised attacks unleashed against Igbo residents and voters, for expressing their civic responsibility and voting according to their conscience.
In his protest complaints sent to the new Igbo political organization tagged G50 group,  initiated by Sanwo Olu's Associate, Dr. Festus Uchenna, aimed at garnering Igbo bulk votes for the Governor, titled  : PREMEDITATED ATTACKS, ASSAULTS, WOUNDING, MAIMING, BREAKING OF SHOPS, LOOTING, VANDALISATION PERPETRATED AGAINST NDIGBO IN LAGOS STATE: MY POSITION IN THE UNDEMOCRATIC TRAJECTORY AND NUANCES, Barrister Onwughalu Stated thus : 
"The truth is that I am already getting disenchanted and pissed off with the level of unabated threats and unmitigated damages meted and still being meted out to my people in Lagos State by the street urchins under the prodding and motivation of some Obas and highly placed politicians in Lagos State like MC Oluomo and others without any efforts by the executive governor to call the perpetrators to order and compensate all those who were wounded and those whose properties were looted and burnt".
"Just this morning, a report of a certain Oba around Maryland/Anthony axis sealing up shops belonging to our people in the area for voting against Asiwaju came to me. This ugly situation would have snowballed to breach of peace until we contacted the DSS and the Army this morning".
"Elsewhere at Ijedodo, Street urchins commenced the breaking, looting and vandalisation of all the shops belonging to our people for voting against Asiwaju. The stealing, looting and vandalisation was spreading to other areas until I called the Ojo Cantonment Commander who deployed soldiers there. As at now, peace is yet to return to the area".
"The worst is that our people doing business in Lagos Island were attacked with cutlasses, axes, bottles, charms and other dangerous weapons and chased out of their shops this morning just for performing their civic rights to vote, and no one knows when all these will abate".
What about the lady agent of Labour Party who was stabbed in the eye by hoodlums suspected to be APC thugs on 25/2/23 while performing her civic duty? Has the governor made any attempt to reach out to her to find out whether she is still alive or dead?"
Yet in the face of all these unwarranted needless provocations, someone called me for a meeting of this group tomorrow, and I wish to state categorically and unequivocally here that I am Agunecheigbo, and true to the meaning of my Chieftaincy name, I shall stand with my people; that I shall not hold any further meeting to project and promote the ambition of a governor who has turned a blind eye to the humiliation and intimidation of Ndigbo in spite of all the security reports at his disposal as confirmed by the army".
"I have therefore decided to abstain from all activities that have to do with the re-election campaign for Babajide Olusola Sanwo-Olu, even though I am a card carrying member of APC, until he purges himself of the deliberate ignorance of the wanton mischief against Ndigbo pursuant to their resolve to vote for their kinsman on 25/2/23. I am also ready to return whatever benefits given to me and also forfeit future benefits to justify my decision to protest against the anomaly. Despite the fact that the candidate of the APC had in a press conference this afternoon regretted the violent attacks on Ndigbo in Lagos State, yet the governor who would have addressed the press on this issue before now is still adamant and recalcitrant".
"I have therefore decided that I cannot be working for you while you are impliedly condoning the attacks, stealing, looting and vandalisation being perpetrated against my people. You cannot beat a child and forbid him to cry".
Concluding, he wrote, "#istandwithndigboinlagosstate#
Yours faithfully,
CHIEF FABIAN ONWUGHALU
(AGUNECHEIGBO)
President Emeritus, Ohanaeze Ndigbo Lagos State".
Share this Post