Police Hunt Cultists In Ogun State: Apprehend Scores in Ijebu Ode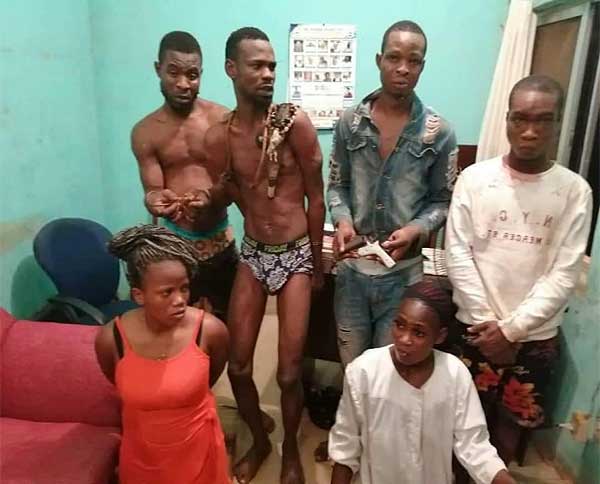 Share this Post
The Ogun State Command of the Nigeria Police Force on Tuesday intensified efforts against cultists in Ijebu Ode area of the state. The suspected cultists were alleged to have been on a killing spree in the state over supremacy. It was learnt that there were arrest of several suspects from different parts of the town.

Unconfirmed reports claimed that no fewer than 10 members of both Eiye and Black Axe Confraternities, who had been engaged in a supremacy battle have lost their lives. Some of those killed had parts of their bodies hacked off and taken away as trophies by the killers.
But in an operation, which began on Sunday, said to have been been led by the Divisional Police Officer of Igbeba, CSP Musiliu Duga, many suspects were said to have been nabbed following police raids of cultists' hideouts at Adefisan, Imoru and Iwesi (off Ibadan Garage) among others.
A Police source said, "We got quality intelligence from the people and that is why we were able to stop these killings by arresting many of those involved. Without the information provided by the public, there is no way we would have gone this far. It is our prayer that this kind of cooperation between the police and the public will continue because we are not God, Who knows everything."
Share this Post