PSC Chairman Meets NECO Delegations, Public Service Institute, Pledges To Address Capacity Gaps In PSC And Police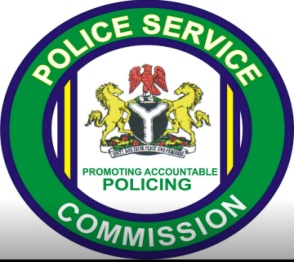 Share this Post
The Chairman of the Police Service Commission (PSC), Solomon Arase held separate meetings with delegations from the National Examination Council (NECO) and the Public Service Institute of Nigeria expressing concern about the existing capacity gaps within the Commission and the Nigeria Police Force.

The renowned Nigerian training and examination institutions visited the Commission's Corporate Headquarters in Jabi, Abuja, on June 13th and 14th, 2023.
Arase made a firm commitment to bridge these capacity gaps in both the Commission and the Police while extending a hand of cooperation to the management of the two training and examination institutions, emphasizing the urgency of resolving these gaps to ensure a robust and efficient policing system in Nigeria.
He stressed that the Police, being the leading agency in internal security, and its oversight body, the Commission, should not lack capacity, especially during this critical period of nation-building.
The Chairman highlighted the impending retirement of over 200 senior Police Officers, which would inevitably result in a manpower shortage and further exacerbate the existing capacity gaps.
Arase expressed the Commission's desire to enhance its relationship with the two institutions, leveraging their expertise in manpower development and capacity building.
Also, Arase acknowledged the challenges with the Commission's recruitment system and acknowledged the need for improvements.
He asserted that under his leadership, the Commission would strive to rectify the issues and complement the efforts of the Police.
Arase's meetings with the delegations from NECO and the Public Service Institute signify the Commission's determination to address the capacity gaps within its ranks and the Police Force.
By collaborating with these institutions and prioritizing the development of junior officers, the Commission aims to strengthen its workforce and ensure efficient service delivery.
"This is not the age where you bring people who can not read or write and we have to be careful with the people we give arms to".
The Administrator and CEO of the Public Service Institute of Nigeria, Abdul-Ganiyu Obatoyinbo, expressed his appreciation for the commendable efforts made by the PSC Chairman in stabilizing a crucial sector of the country's existence.
Highlighting the Institute's role as the representative of the nation in the realm of capacity building, the Administrator emphasized the desire to establish a strong relationship with the Nigeria Police in terms of training. Recognizing that police officers are public servants, he saw the PSC Chairman as a catalyst for this collaboration.
In a meeting with the Chairman, Prof. Dantani Ibrahim, the Registrar and CEO of NECO, conveyed that the examination body has firmly established itself and is actively contributing to the educational and career progression of the nation.
The federal government says it is working out modalities to begin the disbursement of student loan from September and October.
David Adejo, permanent secretary at the federal ministry of education, announced the development while answering questions from journalists in Abuja, on Wednesday.
President Bola Tinubu had on Monday signed the bill to give students access to interest-free loans.
Share this Post