QUEENS BOROUGH NEW YORK PARTNERS LAGOS STATE GOVERNMENT ON KNOWLEDGE EXCHANGE TO DRIVE INNOVATION AND ECONOMIC GROWTH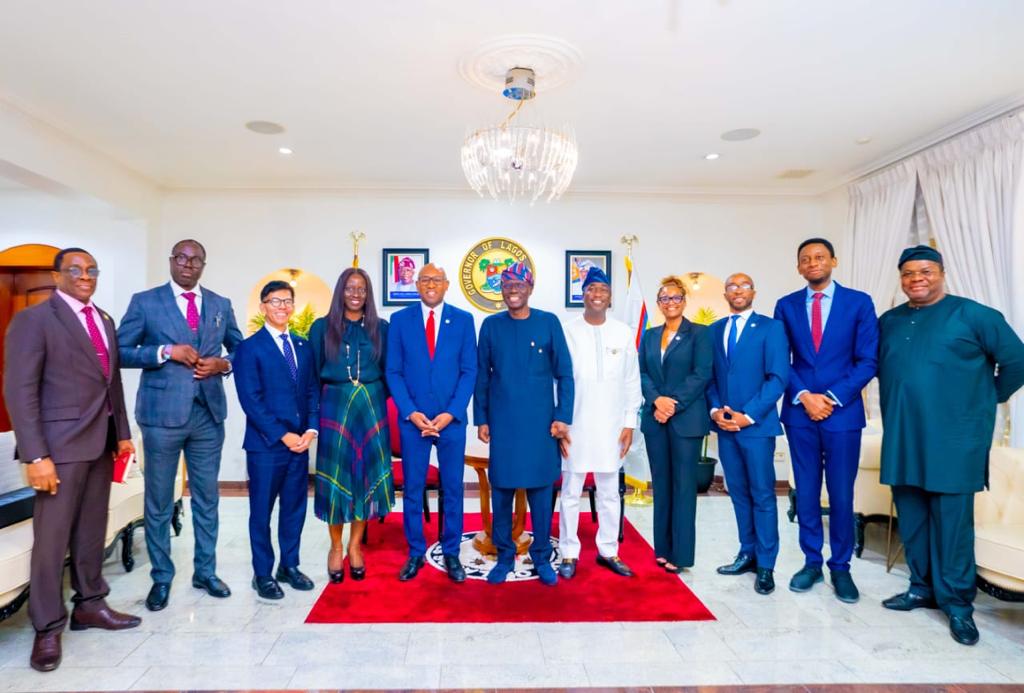 Share this Post
The Queens Borough of New York City, USA has partnered with the Lagos State Government on a learning exchange program to drive technological innovations and foster entrepreneurial and economic growth between Lagos and New York City.

The Queens Borough – Lagos State alliance is aimed at inspiring collaboration, highlighting shared interests, and setting the stage for a prosperous and inclusive partnership for future joint initiatives that will create a lasting impact on the innovation ecosystems of both Lagos State and Queens Borough, New York. It is a learning exchange partnership with a focus on areas of mutual collaboration and how Queens Borough, New York can provide access to funding for Nigerian startups.
Only 12 per cent of the jobs in tech in the US are represented by black folks, and the Queens Borough – Lagos State alliance will bridge the gap by giving more opportunities to blacks and Africans to access funding, cross-border opportunities and expand their markets beyond the shores of Lagos and Africa to New York and become global solution providers.
Donovan Richards, Borough President of Queens, New York, stated that Lagos is the leading tech ecosystem on the African continent and therefore deserves the needed cross-border collaboration to help entrepreneurs, innovators, and policymakers create sustainable solutions for economic growth.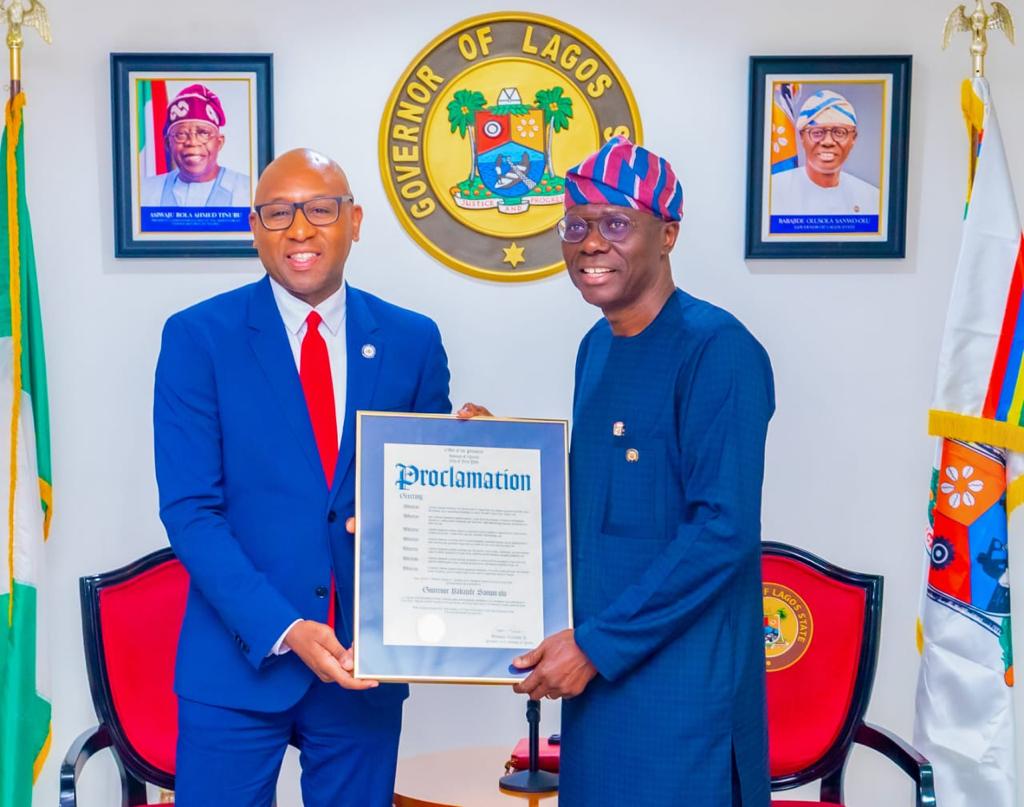 "Lagos is setting the stage on the African continent in technology and innovation for black folks and deserves the required collaboration for access to capital to help entrepreneurs scale up and provide economic opportunities for larger inclusion and growth", Mr. Richards said.
According to the Borough President, "Lagos is a hub for black brilliance, black leadership, black innovation and black participation, and we are creating such partnerships and pipelines to help more people of colour get tech funding", he added
Olatunbosun Alake, the then Special Adviser to the Lagos State Governor on Innovation and Technology, said that the partnership is in line with the mission of the State to provide opportunities and foster collaboration in the tech sector with specific plans on how to resource, build and create economic value from the tech ecosystems in Lagos State.
"We want to continue to help our entrepreneurs and stakeholders create value through the creation of cross-border partnerships and cross-border relationships that would be of benefit to the local ecosystem. This partnership will create a platform for local companies to expand to new markets, network with experts from New York and partner on new ideas that would transform the ecosystem for growth and inclusivity", Mr. Alake stated.
Key highlights of the week-long visit to Lagos Nigeria by officials of Queens Borough, New York include a visit to the Lagos State Governor to discuss the agenda and key areas of collaboration between both ecosystems; Looking for areas of shared learnings with the Lagos Business School on how to exchange talents and curate programs so that Nigerian entrepreneurs can learn and benefit from New York; a curated event with the Nigerian ecosystem and thought leaders to have an exchange in learning and experiences, to see areas of collaboration and mutual learning and a Microsoft pitch day where startups will be pitching their ideas to get access to funding from New York.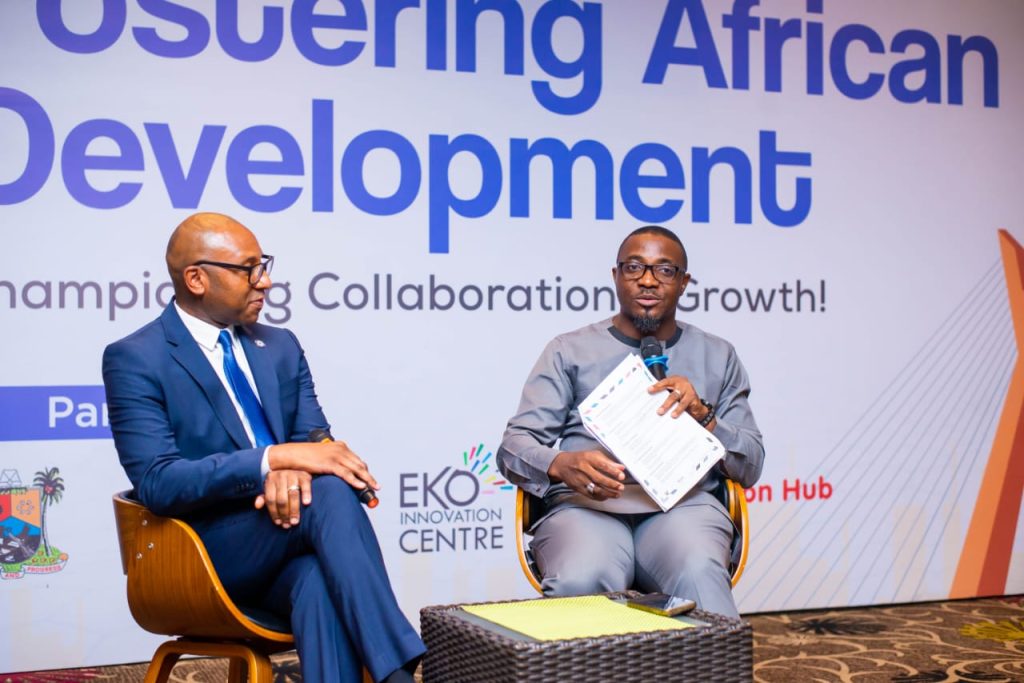 The ecosystem event was characterized by a fireside chat and a panel discussion with thought leaders from Nigeria's tech ecosystem. The fireside chat with Donovan Richards, President of Queens Borough, New York was moderated by Victor Afolabi, Founder of Eko Innovation Center, and a key player in the innovation ecosystem in Lagos State.
The chat explored the key aspects of the Lagos State – Queens Borough alliance, promoting innovation, collaboration, and inclusivity with a focus on how the partnership can foster mutual growth, create systemic opportunities, and address challenges faced by entrepreneurs and innovators, with an emphasis on equitable access to resources.
The panel discussion was moderated by Ebony Young, Deputy President of Queens Borough, New York, with top ecosystem leaders like Olatunbosun Alake, Special Adviser to the Governor of Lagos State on Innovation and Technology; Iyinoluwa Aboyeji – Founder and General Partner of Future Africa; Akinwande Akinsulire, Startup Support Lead at Co-creation Hub.
The panel discussion fostered an engaging and informative dialogue, laying the groundwork for a productive and sustainable alliance between Lagos State and Queens Borough, with a focus on fostering an inclusive and diverse innovation and technology ecosystem in Lagos and New York.
The takeout from the partnership saw the creation of a mutual Enterprise Development Center (EDC) desk where Lagos and New York can support each other, collaborate and provide access to funding for Nigerian startups.
In the past 36 months, Lagos State has funded over 50 startups across different sectors and the Queens Borough – Lagos State alliance will help create more platforms for tech startups to scale up by getting access to funding and cross-border market expansion.
With this alliance, the Lagos State Government has once again reiterated its drive to lay the groundwork for driving economic recovery through entrepreneurship development and profitable collaborations.
Tech entrepreneurs, stakeholders, innovators, policymakers, and officials of the Lagos State Government were in attendance at the ecosystem event which was proudly supported by the Lagos State Government, Lagos State Employment Trust Fund (LSETF), Eko Innovation Center, Lagos State Ministry of Science and Technology and Co-Creation Hub.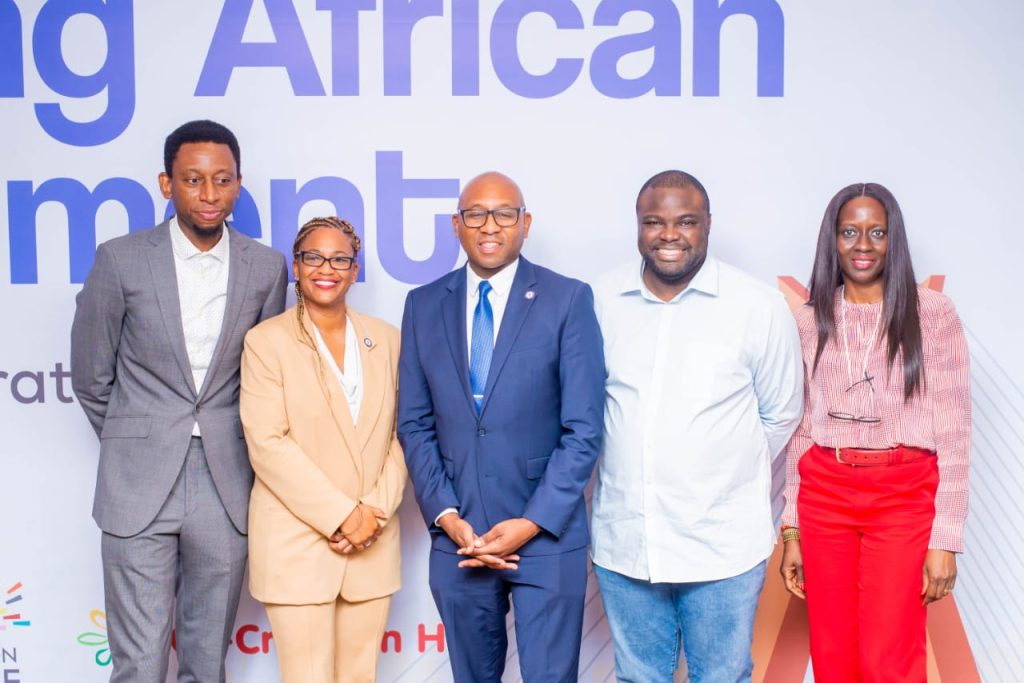 Share this Post