Regional War Looms In West Africa, As Mali, Burkina Faso Tackle ECOWAS, Deploy Warplanes in Niger Republic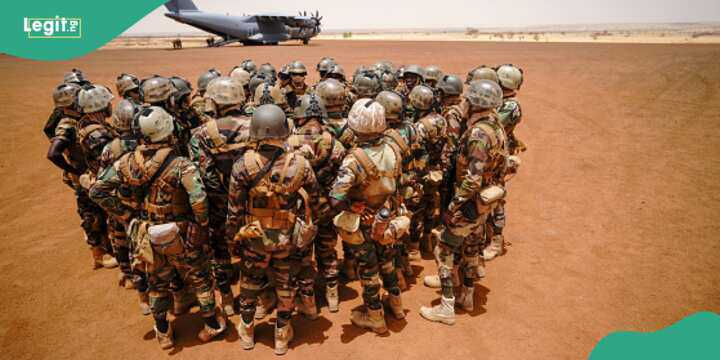 Share this Post
A regional War capable of destabilizing West Africa appears to be in the offing.

This development became clearly with the move by Burkina Faso and Mali deploying warplanes in the Niger Republic to support the junta against potential ECOWAS intervention .
The military leaders of Burkina Faso, Mali, and Niger had earlier met in Niamey to strategise for possible escalation
This is also as President Bola Tinubu warned of consequences if President Bazoum's health worsens under house arrest in Niamey Niger Republic
Burkina Faso and Mali have deployed warplanes in the Niger Republic in readiness to defend the junta against the Economic Community of West Africa (ECOWAS) troops waiting for the order to strike.
Niger's national television disclosed the move of Mali and Burkina Faso, TRT World reported.
It was gathered that the television station said the Burkina Faso, Mali, and Niger military leaders convened Friday, August 18, in the Nigerien capital Niamey.
"Mali and Burkina Faso turned their commitments into concrete action by deploying warplanes to respond to any attack on Niger," the report said, noting the planes were Super Tucano fighter jets.
They reportedly decided on "concrete measures" if ECOWAS chooses to "escalate a war", Daily Trust also reported.
Recall that ECOWAS had given the Niger junta a week ultimatum to reinstate President Mohamed Bazoum or face possible sanctions, including a possible military intervention.
However, the coup leaders ignored the threat of ECOWAS, vowing to resist foreign intervention.
Following the stance of the coup leaders, ECOWAS Defence Chiefs were ordered to activate the region's force and stay on standby for action to restore civil rule in Niger.
However, Burkina Faso and Mali which are also under military rule, disagreed with ECOWAS.
The two countries warned that any military intervention in Niger would be considered a declaration of war against them.
Most of ECOWAS's 15 member states are prepared to contribute to the joint force to restore civil rule.
Only Cape Verde, Mali, Burkina Faso and Guinea are on the opposing side.
In a related development, President Bola Tinubu, the ECOWAS chairman, said there will be "grave consequences" if the military junta in the Niger Republic allows deposed President Mohamed Bazoum's health to deteriorate while under house arrest.
This was disclosed by a European Union (EU) official, Charles Michel, after a call from President Tinubu on Friday, August 18.
"President Bazoum's detention conditions are deteriorating," Tinubu was quoted to have said during a call to the EU official.
Share this Post