Isese Day 2023 :  Ilorin Islamic Emirate Fumes, As Four States In South Western Region Declares Public Holiday  For Traditionalist Worship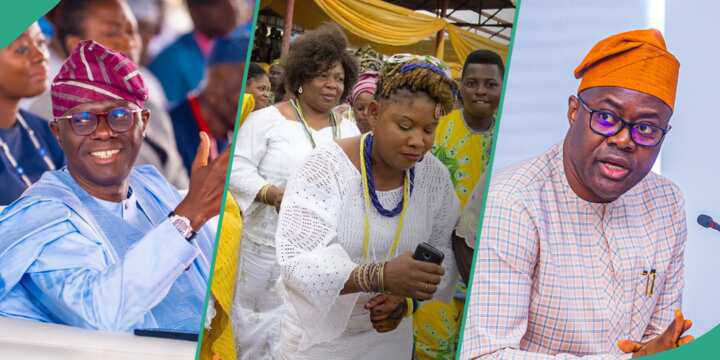 Share this Post
Four states in Southwest Nigeria have declared Monday, August 21, a work-free day to celebrate Isese Day 2023 .

The southwestern states observing the special holiday are Lagos, Oyo, Osun, and Ogun .
This is even as Islamic Clerics under the aegis of Council of Ulamas , Ilorin Emirate, have issued stern warning that they will not tolerate such worship
Governor Sanwo-Olu of Lagos and his peers highlighted the importance of preserving Yoruba heritage and fostering unity and harmony among different religious groups
The Isese Day is set aside in most of the southwest states to celebrate the indigenous Yoruba culture and traditions and preserve the Yoruba heritage. 
Governor Babajide Sanwo-Olu said he declared a work-free day to mark the special day and to reaffirm his commitment to continue to provide the necessary support to traditional institutions in Lagos state.
He added that his government is interested in promoting Lagos state's indigenous culture and tradition while preserving its heritage.
Similarly, Governor Seyi Makinde of Oyo state approved August 20 every year as Isese Day.
The governor requested that the occasion be used to pray for the peace, unity and stability of the state and the country in general.
Governor Dapo Abiodun of Ogun state said the decision to accord Isese Day a special recognition was to continue respecting the tradition and ensure the continuation of the unity and harmony among the three major religions in the state.
On his part, Governor Ademola Adeleke of Osun state said he approved the holiday, being the leader of a government that promotes oneness, unity, and religious harmony among practitioners of different religions.
Meanwhile, traditional worshippers in Ilorin Kwara state have been given a note of warning by the Council of Ulama (Islamic clerics) not to observe nor celebrate the Isese festival.
The Islamic clerics noted that the Ilorin Emirate would not condone any form of traditional festival or rites.
Justice Salihu Mohammed, the executive secretary of the Islamic group, stated this during a press conference held in Ilorin.
Share this Post