NDLEA Says Reports On Naira Marley's Appointment As Ambassador Outright Falsehood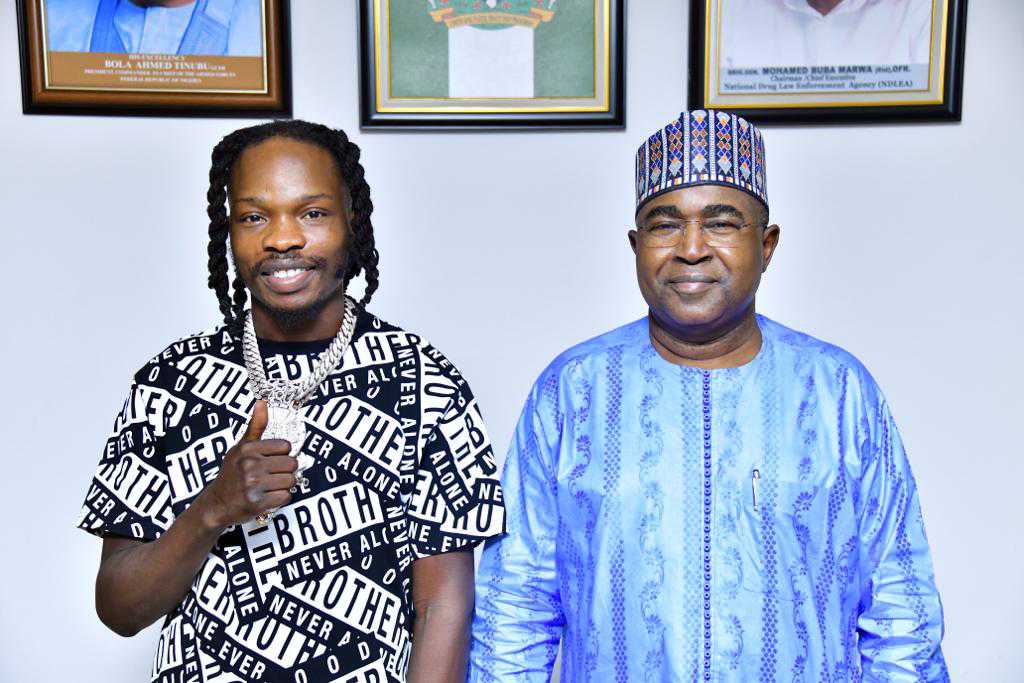 Share this Post
The National Drug Law Enforcement Agency, NDLEA, says its engagement with music star, Afeez Adeshina Fashola popularly known as Naira Marley is to encourage him to use his skills and platforms to put out content that will discourage millions of his followers and Nigerian youths from substance abuse.

The artiste had on Thursday 17th August 2023 led members of his team on a visit to the National Headquarters of the Agency in Abuja to express his preparedness to join the fight against drug abuse in the country.
This clarification became necessary following continued misrepresentation of the purpose of the visit especially on online platforms where some reports suggest that the British-Nigerian singer was appointed as an NDLEA Ambassador.
This is misleading and absolute falsehood as the pictures of the visit and the short video containing Naira Marley's advocacy message to his followers were properly captioned and shared by the Agency without any suggestion of such appointment.
The decision by the Agency to encourage Naira Marley with over seven million followers, half the population of those who abuse drugs in Nigeria, use his platform share anti-substance abuse messages as against using same to promote and glamourize drug abuse with the dire consequence of misleading millions of Nigerian youths into their peril, is to create a balance between our drug supply reduction and drug demand reduction efforts.
This is also in line with the Agency's whole society approach to the fight against drug abuse, and in tune with global best practice as well as the theme for this year's World Drug Day; People First: Stop Stigma and Discrimination, Strengthen Prevention.
When an artiste, who professes marijuana is good to seven million followers turns a new leaf after some serious counselling, do we reject him, turn our back to him and allow him continue in his old habit or we accept him, give him a chance so he can reach out to his followers to quit substance abuse.
In other words, why should we take our anti-drug abuse advocacy messages to schools, churches, mosques, market places, motor parks, Nollywood, kannywood, traditional rulers, labour and the entertainment industry but when one of their members accepts to turn a new leaf, we turn our back to him? These are questions those opposed to Naira Marley's needed change may have to ponder on.
Indeed, no one is better suited to take the message against drug abuse to the Marlians than the head of the same movement.
This is no time for mischief or cynicism but the right moment we all need to encourage the singer and hold him accountable to his public commitment against substance abuse in his video message to his followers in the overall interest of our youths.
Share this Post