REPRISAL ATTACK : Outrage As Soldiers  Unleash Terror In Ehime Mbano Community, Shops, Houses Burnt. Watch video below.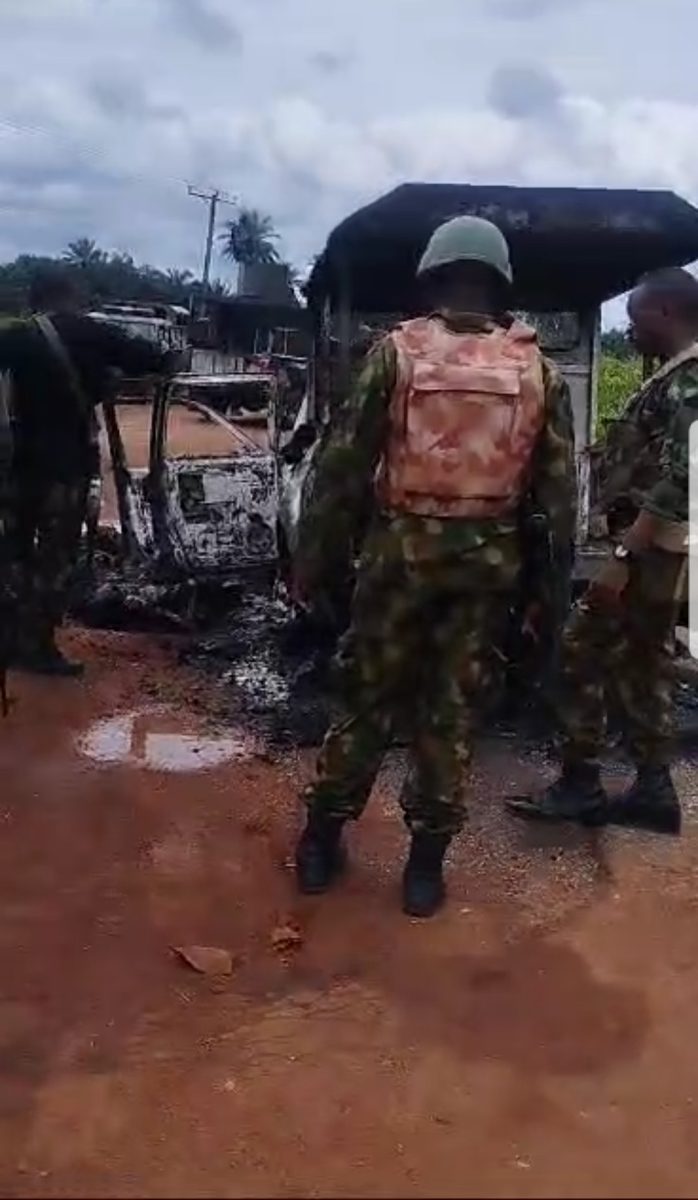 Share this Post
By Daniel Ohamadike

Condemnation have continued to trail the alleged reprisal attack by some unknown soldiers, who invaded Ehime Mbano Community in Imo State, burning shops, houses, guests house and destroying residents property in retaliation for the death of their colleagues.
The alleged reprisal attack is coming on the heels of the ambush and killing of eight Operatives of the Joint Security Taskforce Team in the area.
This is despite Governor Hope Uzodinma's assurances that there will be no reprisal attack.
The Acting Inspector General of police,IGP Kayode Egbetokun, has also vowed to bring perpetuators to book.
According to a member of the community who identified himself as Emeka, while condemning the soldiers attack, he said ," residents are taking Refuge In bushes and Forest, following attacks by the riotous Soldiers, who  went on rampage, burning shops, houses and guests house at 'Orie Ndu' and 'Eke Nku' markets".
" The question we are asking these military men that invaded Ehime Mbano Community is this, these poor and innocent people that they are destroying their properties, Are they responsible for the killing of the security men?, this is injustice and state sponsored terrorism ", Emeka lamented.
Umualumaku Community and surrounding villages are said to have been deserted, as panic and fear have gripped villagers in that area of Ehime Mbano Local Government Area ,Imo State.
Recall that last Tuesday , unknown Gunmen ambushed and killed some soldiers, police officers and Operatives of the Nigerian Security and Civil Defence Corps , who were on patrol duty in the area.
As at the time of reporting, there are two viral videos in the social media, one showing soldiers at the scene of the ambush evacuating their fallen colleagues and another showing protesting residents, lamenting the burning down of their shops , houses and destroction of their goods.
Share this Post