Residents Knock Lagos Police Over Parade  Of Brutalized Igbo Leader ,For Challenging Political Thugs During Governorship Election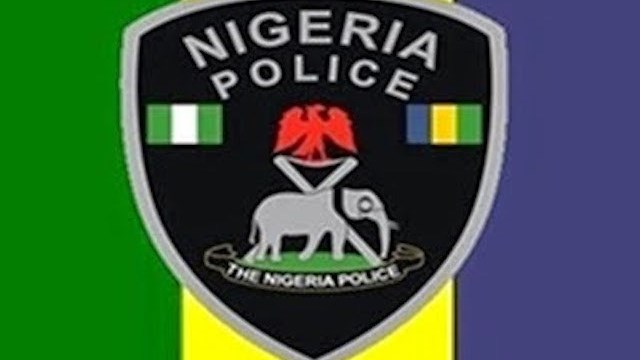 Share this Post
The police in Lagos on has paraded the leader of Igbo community in Ibasa Riverine area of Lagos state, Eze Chinedu Mozie, who was detained reportedly for challenging thugs who prevented him and other Igbos in the community from voting in the just ended gubernatorial and House of Assembly elections.

This is even as many Lagos residents, Igbo groups have continued to knock the Lagos State Police command for parading the brutalized Eze, who was a victim of political thugs.
He was paraded amongst other alleged electoral offenders by the police at the State Criminal Investigations and Intelligence Department, SCIID, Panti Yaba.
This came barely 24 hours after the Supreme Council of Ndi Eze Igbo in Lagos raised alarm over the continued detention of the leader in police custody for insisting on exercising his franchise together with other Igbos in the community.
He was reportedly manhandled by thugs who wielded dangerous weapons, attacked, injured, seized him and subsequently handed him over to the police on trumped up allegation that he committed electoral violence.
The Igbo leaders stated unequivocally that their colleague was wounded and thrown into detention for insisting on exercising his constitutional rights with others who were being threatened and ended up being severely wounded by thugs who also invited police to arrest and detain him with the wounds he sustained.
Parading the suspects at the State Investigations and Intelligence Department, SCIID, Panti, Yaba, spokesman of the command, Benjamin Hundeyin said they were arrested at Mushin, Ojo and Awani areas of the state and 114 PVC's two ballot boxes, one BVAS machine and three ballot papers were recovered from them.
He gave their names as; Chisom Kalu, Charity Hannah, Mike Nwokehia, Elizabeth Adenike, and Joseph Agada. Other suspects who were also paraded were;Sunday Awnunu, Omaji Oyegwra, Okeke Vivian chinyere.
He said that the Igbo leader, Uche Chinedu Mozie was arrested on the 18th March, 2023 at about 1:30 pm at Ibashe town while voting was in progress.
According to him, Uche Chinedu allegedly came to the polling unit in accompany of his men and attempted to carry the ballot box. It resulted in a serious argument in the community and along the line; he used an object suspected to be animal horn to wound some people at the polling unit. He was arrested, while the victims were hospitalized.
SP Hyndeyin also said that Sunday Awnunu was arrested in Badagry for conduct likely to cause breach of peace and unlawful possession of electoral materials on the 18th March, 2023 at about 2:27 pm while Sunday Awnunu came to Idale town hall polling unit to disrupt the electoral process.
"He was arrested by the police and sixteen pieces of electoral papers (specimen) with nineteen pieces of designed form that contained names and account numbers at the polling unit.
"Okeke Vivian Chinyere was arrested for unlawful possession of electoral material suspected to be fake, on 16th March, 2023 at about 2:20 PM.
She was arrested with INEC identity card (TAG) for election duty within Ipaja area of Lagos State and she claimed to have printed the tag from one James Sarah Akintola printing office Ipaja.
"Recovered from him are sixteen pieces of electoral papers (specimen), nineteen pieces of designed form that contain name and account at the polling unit."
He said that during the counting and sorting of ballot papers at the polling unit, Omaji Oyegwra Kenneth was threatening INEC official to upload the election result while the INEC official complaint of poor network.
"In the process the Omaji Oyegwra assaulted the police officer at the polling unit including the INEC official. The suspects involved in unlawful possession of PVC/Diversion of sensitive electoral materials will be handed over to Independent National Electoral Commission for prosecution.
Another suspect identified as Animashun Kabiru who was arrested in Sabo area in Lagos was paraded for unlawful possession of firearms.
It was gathered that two jack knives, small axe, pepper spray, one locally made pistol, one dagger and charms were recovered from him.
Share this Post