SMEs, Customers Laud Polaris Bank for Sponsorship of Fashion Souk Event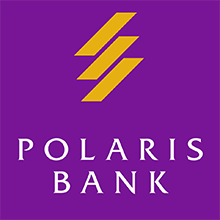 Share this Post
LAGOS, Nigeria: July 13, 2023: Polaris Bank, Nigeria's leading Digital Retail Bank, has received immense commendation from Small and Medium-sized Enterprises (SMEs) and customers for its invaluable sponsorship of The Fashion Souk event.

Without a doubt, this commitment to enterprise growth has earned appreciation and testimonials from fashion enthusiasts, industry experts and style icons at the just-concluded Fashion Souk 2023, held at Harbour Point, Victoria Island, Lagos.
The 2023 Fashion Souk which held last Saturday and Sunday, July 8th and 9th 2023, surpassed all expectations with its dynamic display of innovative fabric designs, leather works, trendsetting collections and fashion concepts amidst a cross-section of brands and discerning audiences.
Over 150 SMEs and 5000 fashion enthusiasts converged at the event.
Key highlights of the Fashion Souk included:
Designer Exhibitions: Attendees had the exclusive opportunity to shop directly from a carefully curated selection of designers at the pop-up boutiques.
From avant-garde designs to classic ensembles, the Fashion Souk catered to every fashion taste.
Networking Opportunities: The event fostered an environment of collaboration and networking, enabling designers, buyers, stylists, and fashion enthusiasts to forge meaningful relationships.
Beauty and Lifestyle Exhibitions: Complementing the fashion extravaganza, the event featured exhibitions of beauty and lifestyle products.
Attendees were able to explore a range of cosmetics, skincare, and wellness brands, leather works, enhancing their overall fashion experience.
Adebimpe Ihekuna, Group Head, Products & Market Development Group of Polaris Bank, in responding to comments by reporters, stated that, "Polaris Bank remains committed to the growth of SMEs in the country and we are proud to have partnered with Eventful to host this remarkable event.
The Fashion Souk has not only highlighted the incredible talent in Nigeria's fashion industry but also contributed to its growth and development."
"As a Bank, we have supported numerous SMEs with loan facilities and will continue to support them through innovative product offerings and easy to access loans on VULTe digital bank without a need for collateral, branch visits and at competitive interest rates", she added.
Adebimpe also used the occasion to disclose an exciting news that the Fashion Souk will be heading to Abuja in October to avail SMEs in the fashion industry operating in the FCT, Middle belt and Northern Region the opportunity to showcase their offerings.
Yewande Zacchaeus, the Chairperson of Eventful Limited, the promoters of The Fashion Souk said, "I am thrilled with the overwhelming response and support received for the Fashion Souk.
Polaris Bank's partnership has been instrumental in making this event a resounding success."
Tunde Lawal, a customer at the fashion souk summer sale noted "I applaud Polaris Bank for their dedication to the fashion industry and for bringing such a remarkable event to life. The assembly of diverse fashion items under a roof is remarkable. Its indeed an experience I'll relish for a long time."
Polaris Bank continues to earn accolades as Nigeria's digital Bank of the year and a leading financial brand in innovation and digitization.
The Bank's digital banking platform, VULTe provides an ecosystem for individuals, SMEs, and corporates to do transactions, access loans at competitive rates and be empowered for the next level
Polaris Bank was adjudged Digital Bank of the Year in 2021 and 2022 by Business Day's Banks and Other Financial Institutions (BAFI) Awards. It also emerged as the best MSME Bank because of its ability to use technology to enable bottom-up support to the MSME sector.
Share this Post