SODOMY : Sex Starved Man Lands In Kirikiri Prison Over Forceful Anal Sex With 10- Year- Old -Boy Inside Motor Park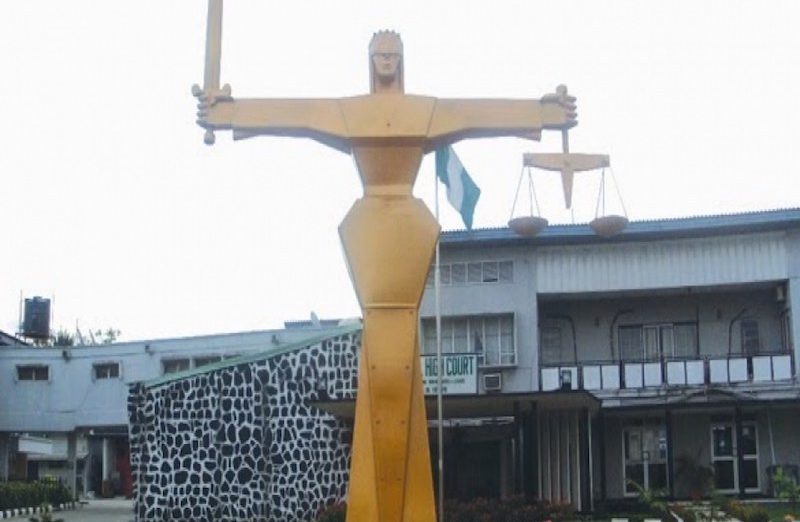 Share this Post
A  25 years old Man who could not control his lust for anal sex with same gender,  has landed himself into trouble .                   

Suspect identified as Sank Aliu, was arrested after he allegedly and  forcibly defiled a 10-year old boy, by having anal sex with him inside a Lagos garage  in order to satisfy his sexual desire.
Our Correspondent reports that the incident happened at New Garage area of Agege, Lagos, where they reside.
According to Police sources, the suspect lured the victim into a place, removed his clothes and forcefully penetrated his anus in order to satisfy his sexual desire.
However, after the dastardly act, the boy reported what happened to his parents and the matter was reported to the Police in the area. The suspect, Aliu, was then arrested and transferred to the Gender Section of the Lagos State Police Command .
After thorough interrogation, the Police found him culpable and later charged him before the Ogba Magistrates Court for the alleged offence.
The Court did not take his plea following a motion by the prosecutor, Inspector Lucky Ihiehie, for the Court to refer the matter to the DPP for advice.
Hence the Presiding Magistrate, Mrs. O. A. Layinka, ordered his remand in Correctional Centre at Kirikiri town, Lagos, pending the outcome of the DPP's advice.
The Court directed the prosecutor to duplicate the file and send to the DPP and adjourned the matter till 9th September, 2021, while the defendant will be in custody pending the outcome of the DPP's advice, which will determine if the matter will be transferred to the High Court or not over jurisdiction.
Share this Post