Stop Campaign Of Culumny Against Chief Sunday Udeh, Igbo Group Warn Detractors, Trouble Makers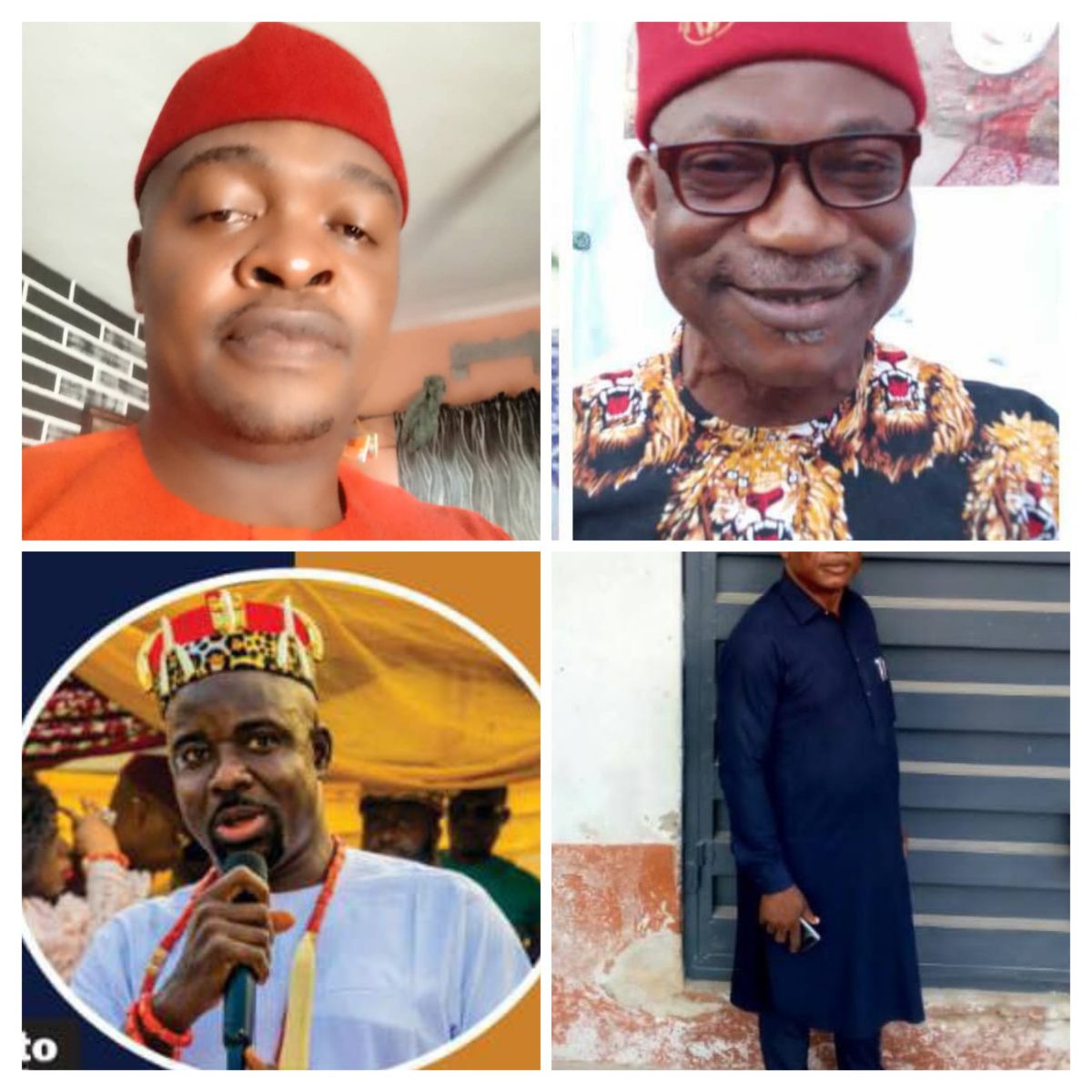 Share this Post
An Igbo Leaders of thought group under the Igbo Speaking Community umbrella, have warned detractors and enemies of Igbo Nation, to Stop peddling rumours and falsehoods against one of its reputable leaders, Chief Sunday Udeh, their respected President General, PG.

The group in a brief statement yesterday frowned at the ways and manners their leader, Chief Udeh, is being malyned by some faceless elements seeking to de- market Chief Udeh before the forth coming Igbo Speaking Community election slated for November 25, 2023,by using a non issue and settled matter of recent Festac Eze Ndigbo coronation, to attack the hard won reputation and integrity that Chief Udeh built over the years.
While warning an online News outlet to retract it's story within Seven days or face a lengthy litigation, the group explained that legally, accordingly to their Constitution,Diaspora Ezeship can be established in local government Area as well as in the communities making up the Local government Areas, so as to bring the much needed Igbo leadership to the grassroots, considering the vastness of Lagos Metropolis .
Vouching for Chief Udeh, it said : " Our President General, Chief Sunday Udeh, has not committed any infractions on our constitution by crowing an Igbo Man as Eze Ndigbo in Festac", One of the leaders ,Hon.Chief, Engr. Chuks Odumegwu opined .
Speaking , Hon. Odimegwu , popularly called "Ikukuoma Ndigbo" , who is the Secretary General, Igbo Speaking Community in Lagos, stated thus: "We seriously frowned at the ways and manners our Leader, Chief Dr. Sunday Udeh is being malyned by some self acclaimed Igbo Leaders in APC who were known to have been duping Ndigbo for years through diverting of Government Palliatives and Gifts including Money meant for Ndigbo in Lagos ".
Further Speaking under the aegis of the "True Igbo Patriots ", Engr. Odimegwu also hit back hard on their opposition and said "Another person causing unnecessary crisis is a Shameless Ohanaeze Ndigbo retired chieftain and charge and bail lawyer, who goes around to crown Eze's anywhere he is been presented with a plate of porridge, dupes the people of their hard earned money, all in the name of being a kingmaker without a Kingdom".
According to him, "This Faceless and Jobless Elements are trying hard to de-market Chief Dr. Sunday Udeh and his working executive before the forth coming Igbo Speaking Community in Lagos Election slated for November 25th 2023 . There are nothing but Jobless and are of no effect whatsoever to the Election and Ndigbo in Lagos State".
"These set of People are disappointed that, they failed woefully to convince the newly Crowned Eze Ndigbo Festac, Eze Prosper Chukwuemeka Ogbuagu, from accepting that he be Crowned Eze by them, knowing very well that they lack the Capacity and Constitutional backup in Crowning Eze Ndigbo in Diaspora".
Indeed, "Eze Ogbuagu discovered all these fraudulent activities in them and decides to go for the right Organization with Legal backing to Crown him as the Eze Ndigbo Festac ,which the Igbo Speaking Community in Lagos State Executive and Amuwo Odofin Local Government Chapters took out time to install on Sunday 12th November 2023".
The "True Igbo Patriots", insisted that besides being the fore most Association to have come up with the idea and need to Coronate Diaspora Ezes in every nook and cranny of Lagos state for peaceful co-existence with our Yoruba host, the Igbo Speaking Community, is a registered organization with the Corporate Affairs Commission, CAC, and is constitutionally empowered to Crown diaspora Ezeship titles in Lagos state".
" We have taken time to discuss with our PG, Chief Udeh, there was no time he granted such interview to the medium which they used to spread their untenable falsehoods against the recent widely accepted coronation of Eze Ndigbo in Festac and when you read between the lines, you will find out that the story was sponsored by some faceless elements,who felt threatened by the intimidating achievements, CV and honours which Chief Udeh has garnered as one of the foremost Igbo Leader in Lagos state".
They therefore urged Ndigbo especially members of the Igbo Speaking Community, to jettison and disregard the failed campaign of Culumny Against Chief Udeh.
Share this Post