Tech Guru, Dozy Mmobuosi's Passion For Humanity ,Charts A New Course  in Nigeria's soccer space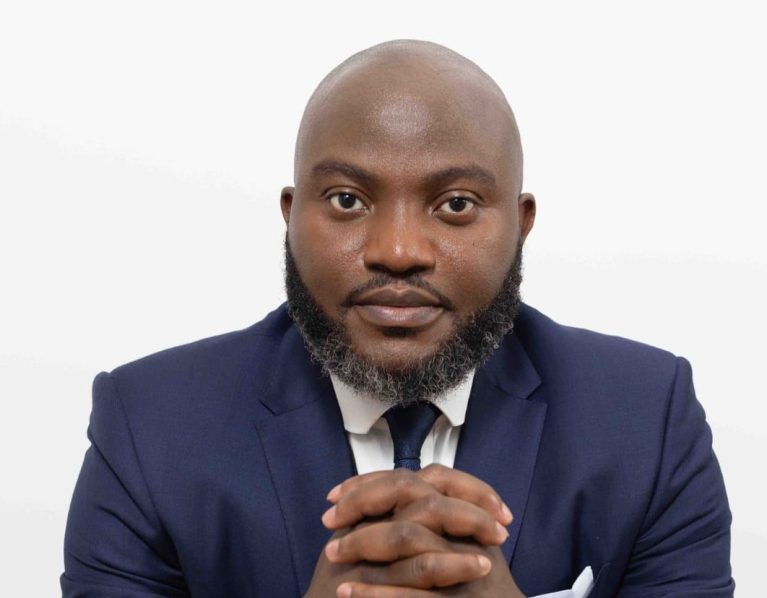 Share this Post
By Odita Sunday

Besides his passion for humanity, one of the 21st Century tech gurus ,is also spearheading paradigm shift in the Nigeria's Soccer Space .
He is also changing the narrative in corporate governance. He is the Chief Executive Officer of Tingo Group Incorporation ,Dozy Mmobuosi would not be forgotten by this generation in a hurry, not only because of his landmark exploits in technology and passion for humanity, but for changing the paradigm in sports in Nigeria.
In Biblical parlance, there is a common saying that "the age of Methuselah has nothing to do with the Wisdom of Solomon." Literarily, this connotes the fact that achievement in any sphere of life is not necessarily a function of one's age but rather, extra-ordinary gift or grace from God to excel in certain areas of life. However, such gift or grace does not on its own turn things around if no act is put in motion to actuate it. This clearly explains the case of Mmobuosi, who in his early 40's has made landmark impact on humanity.
Dozy's Tingo Mobile PLC had boosted the country's agriculture with a whooping N3Billion loan facility to All Farmers Association of Nigeria (AFAN).
The company's strategic mission was to bolster food production and export businesses, contributing to Nigeria's agricultural development.
Mmobuosi also splashed whopping sum of N1billion as star prize on Super Cup Football Tournament.
The tournament, organised by Dozy Mmobuosi Foundation, in partnership with the Nigeria Professional Football League (NPFL) was under the auspices of the Nigeria Premier Football League Limited.
Towards a seamless organisation of the tournament, an organising committee comprising representatives of Dozy Mmobuosi Foundation and the NPFL was constituted to manage various aspects of the event.
Ebuwa Martins Agbonwaneten, CEO of Dozy Mmobuosi Foundation had reiterated the foundation's commitment to using sports as a vehicle to support social and economic development in Nigeria.
"The Dozy Mmobuosi Super Cup Football Tournament is an excellent platform to promote the growth and development of football in Nigeria and we look forward to another successful tournament and the opportunity to showcase the best of Nigerian football", Agbonwaneten stated.
The inaugural edition of the Dozy Mmobuosi Super Cup took place in November 2022 at the Mobolaji Johnson Arena in Lagos, where Shooting Stars Sports Club (3SC) of Ibadan emerged champions to claim the ₦100 million top prize with all the four participating teams received an appearance fee of ₦10 million.
Again, just few days ago, the United Kingdom-based Fintech entrepreneur, officially unveiled his pet football club, Club 1472, in Lagos.
The news of the football club to be based in Surulere has sent excitement to soccer-starved residents of the community and its environs with expectations.
Chief Executive Officer of Club 1472, Dr. Segun Sanni,had said the format adopted to unveil the club to fans was carefully planned to take the team to the people.
"We would be starting a procession from the area that has traditionally hosted sports grounds in Lagos, which is Teslim Balogun Stadium, the former UAC Ground.
"The parade with bands, motorcade and our players would terminate at the Union Bank Sports Ground on Bode Thomas with a cocktail for media personalities and invited guests," revealed Sanni.
Club 1472 will be competing in the Nigeria National League (NNL) in the incoming season and Sanni added, "our target is to join the elite Nigeria Premier Football League (NPFL) next season."
Already, a number of celebrities with roots in Surulere have identified with the club and will be joining the unveiling ceremony.
According to the club CEO, "we truly want to build a club that belongs to the people and we have intentionally reached some prominent Surulere residents, including popular Nollywood actors and politicians, who have shown enthusiasm for the club."
Dozy Mmobuosi is a Delta born Nigerian businessman and tech entrepreneur based in the United Kingdom. He is an advocate for technological advancement and industrial revolution in Africa. He is the founder and CEO of Tingo Inc.
Share this Post