TRADITIONAL SUMMIT : Igbos Converge In Lagos, As Eze Alex Nwoye Hosts Iriji Cultural Extravaganza In Ejigbo. Watch video below.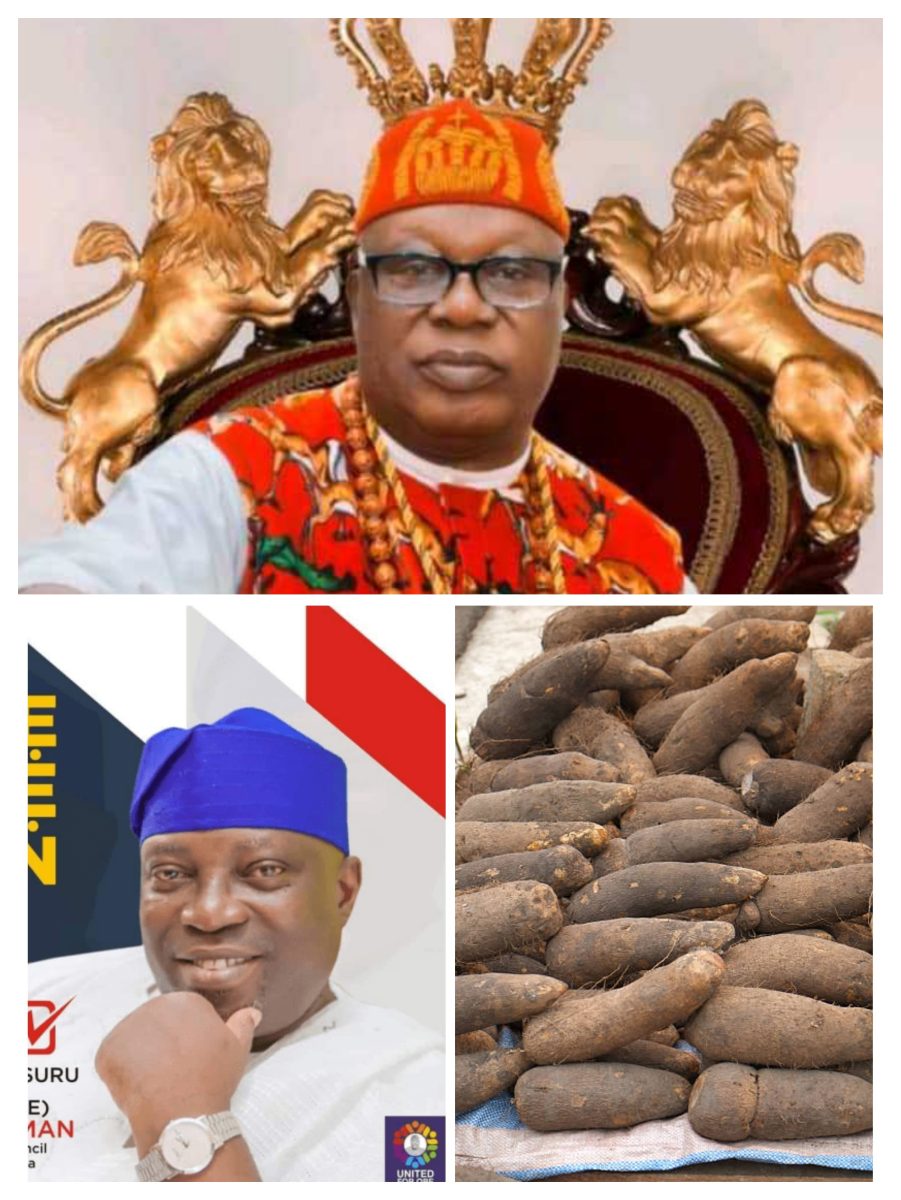 Share this Post
By Emmanuel Edom

In his usual characteristic of Championing the Course of Igbo Nation and it's rich Cultural heritage, Anambra State born Igbo Leader and Titled 'Duru Ochiriozua 'of UGA kingdom, Eze Dr. Amb.Alex Sunday M. Nwoye, has concluded arrangements to fete Igbo residents in Lagos state on September 23, 2023, at his auspicious New yam festival (Iriji ceremony).
This epoch making event , by the admirable Eze Nwoye, who is the Eze Ndigbo in Ejigbo LCDA, will showcase the rich cultural heritage of the Igbo Nation and promises to be a cultural extravaganza of some sort.
Already all Igbo platforms are agog with the news, as Eze Nwoye's friends, admirers and supporters says "all roads lead to Obindigbo palace, 3, Aceland Street, Ailegun ,Ejigbo Lagos state.
According to the invite signed by Obindigbo Council of Chiefs and leaders,made available to News Planet International, the event will be under the distinguished chairmanship of the Chief Medical Director, Optimal Specialist Hospital, Lagos,Chief Dr.Celestine Chukwunenye, Also known As Omeziri Ndigbo 1 and Garkuwa Matasa Nigeriya.
Special guest of honour is the Executive Chairman, Ejigbo LCDA, Hon. Monsuru Oloyede Bello ,(Obe).
While the Chief Host, Eze Nwoye, aka 'Omere Oha Ndigbo' in Lagos, who is also the Chairman of Aceland Royal Garden hotel located at 4 Abiodun Alimi Street, NNPC bus stop, Ejigbo, assures his guests of a limitless entertainment, including traditional Iwaji ceremony, unveiling of Obindigbo 2024 Calendar, Cultural displays and different sumptuous Igbo cuisine .
This is even as the Managing Director, Nakachi Petroleum Services Limited and Onowu Obindigbo Ejigbo, High Chief Sir Iwu Odinaka Innocent (KSM), aka ' Akusinachi 1 of Umunkwo, Mbano , promises a thrilling outing.
Further assuring Igbo residents of the benefits and need to attend the event, the Managing Director, Links Medical Concerns limited, Chief Dom Ezekwobi, aka 'Oderaa Na Nnokwa, urge all Igbos in Lagos and south west to grace the Occasion.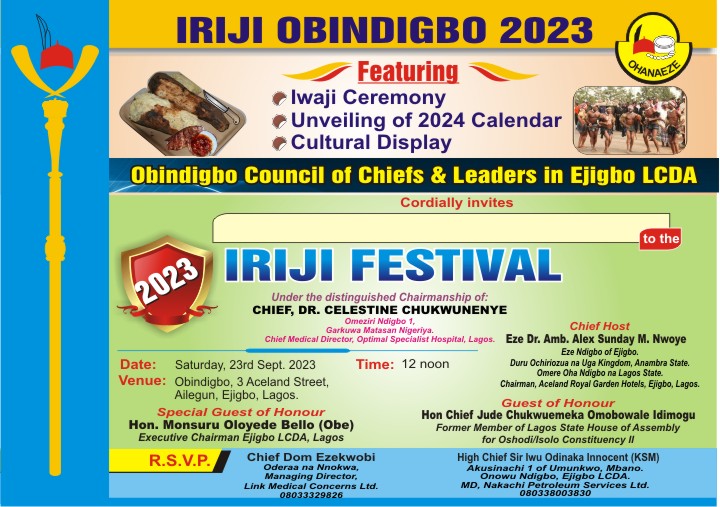 Share this Post