You Are A Serial Blackmailer — Authentic Ndigbo In APC Blast Joe Igbokwe
Share this Post
The Igbo Socio – Political pressure group in the All Progressive Congress Party, APC, known as "Ndigbo In APC (Authentic)" , has accused and labeled the Former Senior Special Assistant On Drainage, SSA , to Governor Babajide Sanwo Olu, Engineer Joe Igbokwe," a Serial Blackmailer".

"He is a serial blackmailer whose stock in trade is to assassinate people's character especially Igbos with capacity that wants to contribute meaningfully to the growth of the party", the group alleged.
The group led by Eze Uche Dimgba , popularly known as Okpotemba, at a press conference held on June 16, 2023,at his Julie Estate palace in Ikeja, Lagos, enjoined the Lagos State government, APC leadership in Lagos state and the general public, to cease recognizing Joe Igbokwe as principal Igbo leader in the state, noting that Joe Igbokwe has been sacked as their Apex leader, following their recent general Assembly Meeting that rejected his selfish leadership style, which they tagged as "Me-Only-ism" system.
"Ndigbo have vowed not to work with Joe Igbokwe in the party because he doesn't have their trust neither does he represent the party interest", they lamented.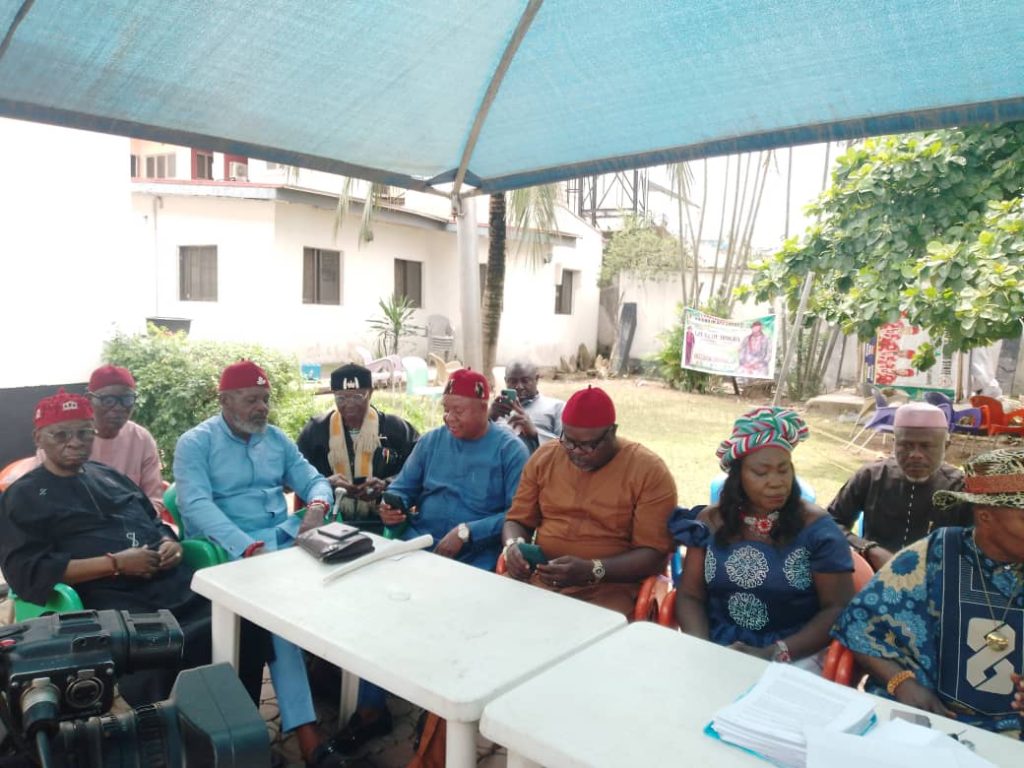 While further addressing the media on the groups achievements for APC, it's National Executive Chairman, Eze Dimgba, accused their estranged leader, Igbokwe, of undermining APC and her interest , hence a clog in the wheels of progress while pretending to be an asset to the party.
"We are members of Ndigbo In APC (Authentic) Lagos State.We worked assidiously for the victory of our party at the just concluded elections, not minding the shenanigans and selfishness of one particular individual-Joe Igbokwe,who always lay claim and take glory for all our efforts even when he practically contributes nothing or add value to the growth of the group, the party and has remain the clog in the wheels of progress.His style of politics and activities are to ensure estrangement of Ndigbo from the mainstream of Lagos politics because he wants to remain the only cock that crows in Lagos state politics.Joe Igbokwe does not want Igbo elites in the political fold, he pretends to be an asset to the party while he is undermining the party and her interest".
They argued that despite laying claims to be Apex Igbo Leader, Igbokwe has never won or delivered his electoral polling Unit for APC even for once.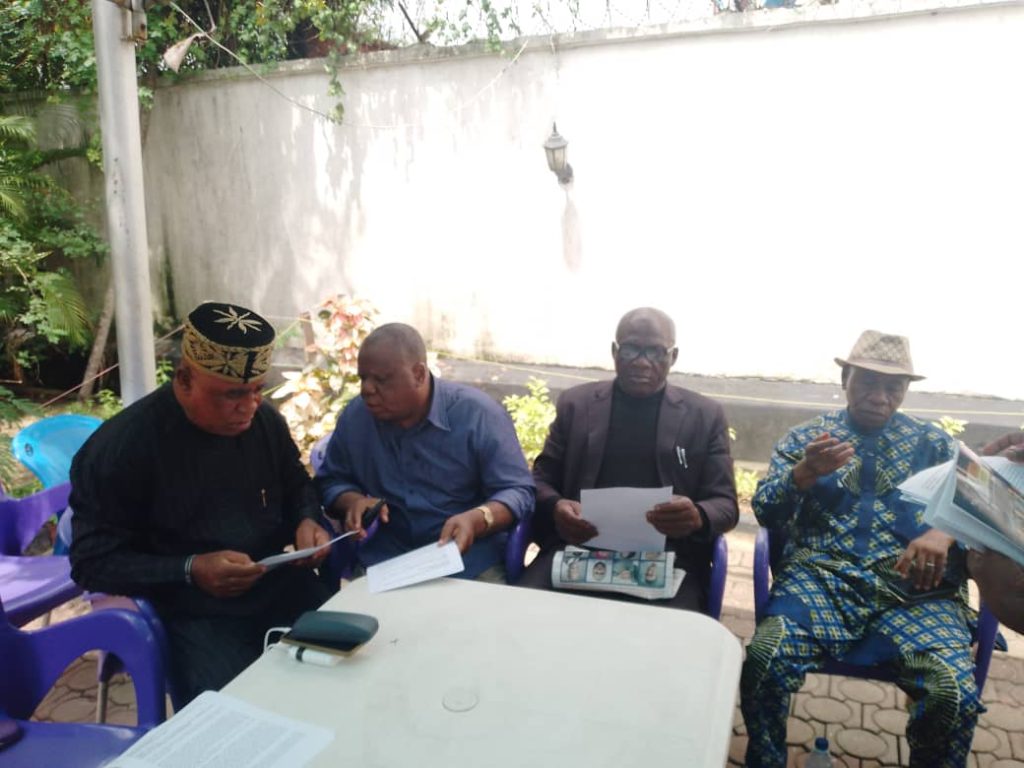 "He has never delivered any election to our party, even in his own polling Unit.That speaks volume of his lack of interest within the Igbo community that he claims to be part of and this has been a minus to Ndigbo In APC that he claims to be the Apex leader".
The group regretted that"Ndigbo In APC which was created to galvanize the igbos for the party and to take care of Igbo interest,has not been able to achieve that because of the lack of synergy between Joe Igbokwe and the igbos".
"In the last elections and the preceding ones, our party have always lost in all Igbo dominated areas including Coker Aguda where Igbokwe resides".
Further  expressing displeasure with what it termed Joe Igbokwe's continued self centeredness during the long period of time he acted as Igbo leader in Lagos state, which they claimed have resulted, contributed and or  imparted negatively to APC Igbo bloc votes campaign and Igbo residents followership, the group reminded their party hierarchy  that Joe Igbokwe has over stayed his usefulness in the APC.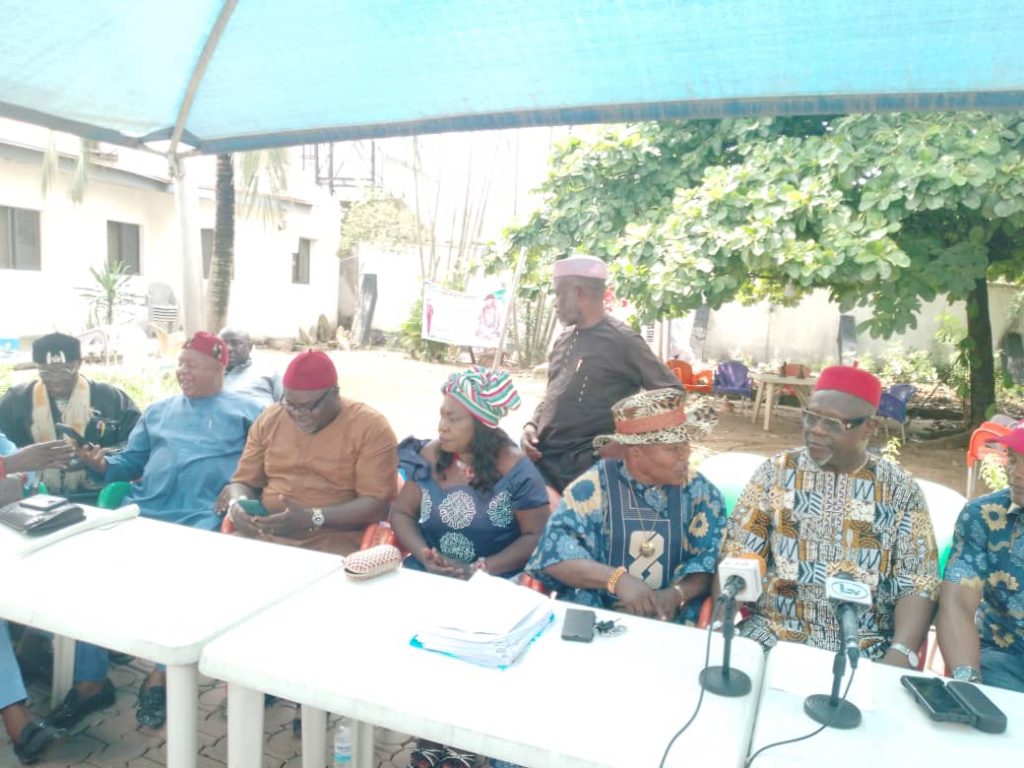 Reaffirming their loyalty to APC, the group stated that"Having successfully concluded the election and the inauguration of the National Assembly leadership, we hereby felicitate with the leadership of both Houses of the National Assembly.we use the opportunity to congratulate the president and Commander in chief, His Excellency Bola Ahmed Tinubu, for his Visionary role in ensuring a transparent National Assembly leadership.we also use same opportunity to congratulate the Executive Governor of Lagos State, His Excellency,Mr Babajide Sanwo Olu, for his second term victory at the polls and a successful inaguration.We hereby pledge our own unalloyed support and loyalty to the Lagos State government and our party leadership".
According to them, "Ndigbo In APC (Authentic), remains the only bridge between the Igbo community, Lagos State government and our party APC, for a smooth and cordial relationship".We therefore use this opportunity to draw the attention of Lagos State government and the Nation at large, that after the meeting of members of the BOT of Ndigbo In APC Lagos, state Excos, Council of Ndieze loyal to our party, Local Government Excos and members,we  unanimously agreed that Joe Igbokwe is no longer our leader and dose not represent us, neither the interest of the party because he does not have the capacity to mobilize Igbos vote for our party" .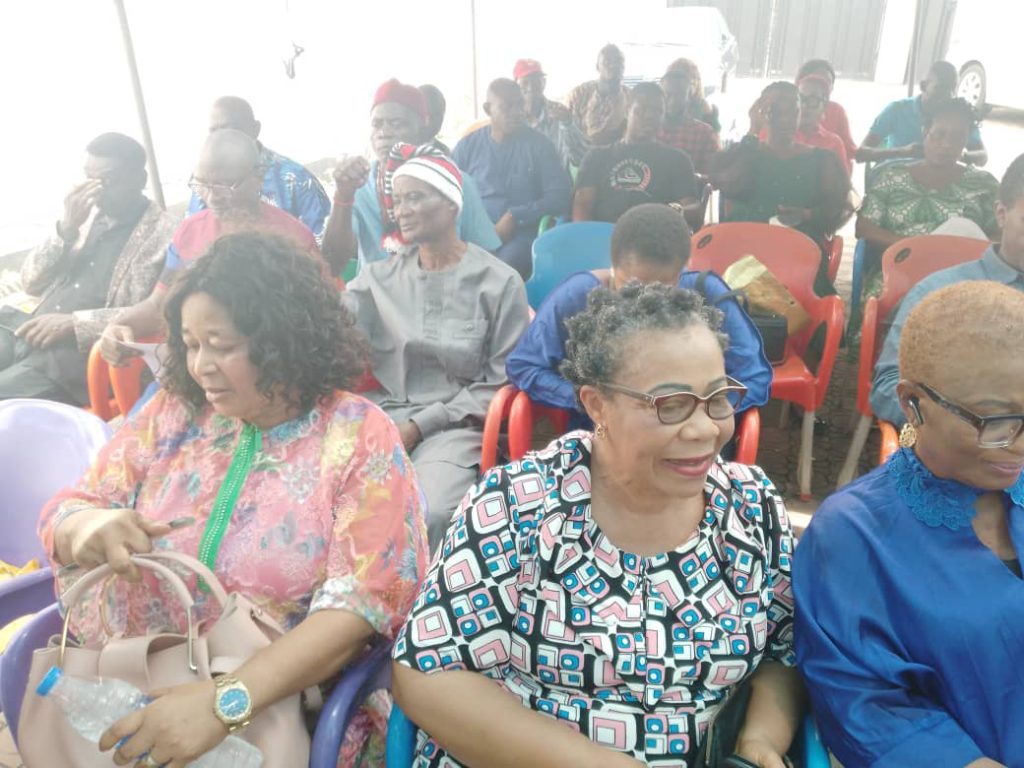 Answering question posed by a Journalist, regarding when the group realized that Igbokwe was not a productive leader, the Deputy National Chairman, Chief Anselm Njoku, who slammed Igbokwe, revealed that their embattled former Apex leader, Igbokwe, was never their leader but a child of circumstance in 2022, following APC intervention aimed at settling the crisis that engulfed the various igbo groups in the party.
While fronting their new leader, the group stated that , " Our group Led by Eze Uche Dimgba (Okpotemba),who has always maintained that the Igbos in Lagos love our party APC because it has provided an enabling environment for them to attain commercial growth and as such, the group should be functional in its role as a unifying tool between our party APC and Ndigbo In order to get the desired bloc votes for the party".
The group therefore urged Lagos State government and APC leadership in Lagos to hence forth stop according Igbokwe recognition as their leader and warned Igbokwe to return all money, vehicles and materials he collected from the government on their behalf.
Notable Igbo Leaders and Ndigbo In APC members at the conference are: Eze Uche Dimgba, Chief Anselm Njoku, Eze Christopher Offia, Chief Emeka Odoemelam, Eze Remi Anyamele, Barrister Leo Ikeagwu, Chief Dr. Uzor Okafor,Chief Emeka Benson,Mrs Francisca Ossai, Chief Collins Obichukwu, Honourable Pauline Obi, Chief Mrs Madu Uzoamaka Ada, Apostle Nnamdi Chukwunedu, Prince Ozara Ebuka Ignatius, High Chief Sir Cyril Sunday Eze, Eze Livinus Chimezie, Lolo Linda Famoroti,Hon. Emenike Victor Anyaogu, Princess Mrs Ossai Francisca Onwuluju,. Eze Gabriel Obi, Hon. Pauline Ujuobi amongst Others.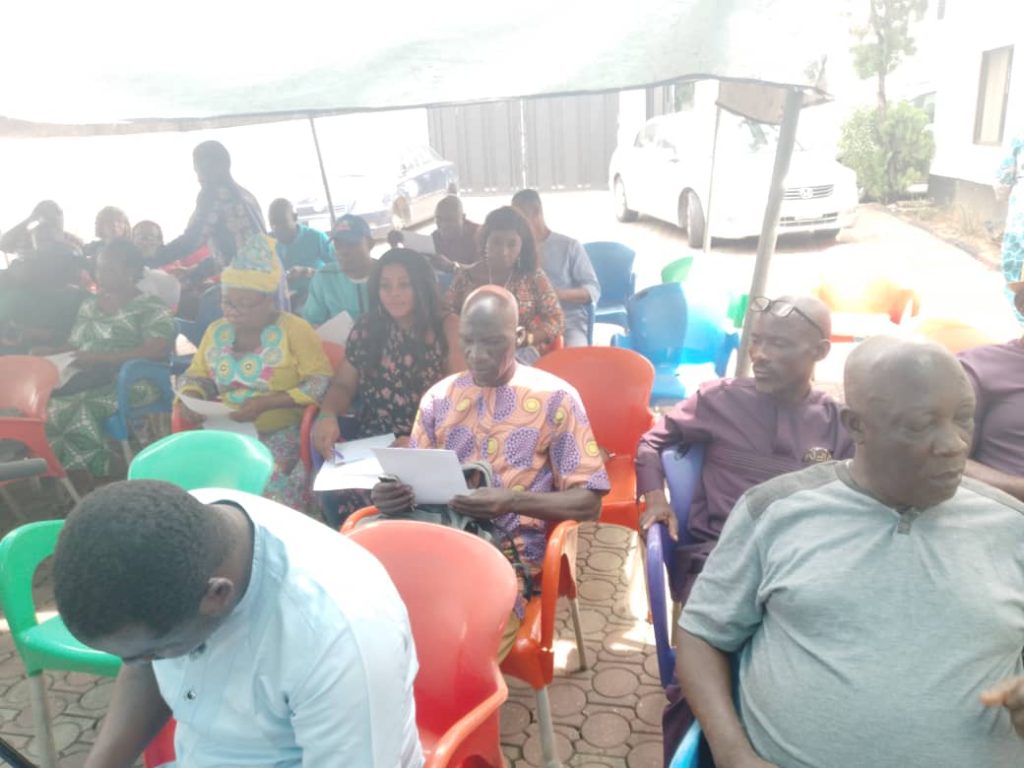 Share this Post