Chief Sunday Udeh Fights Back, Says " I Founded Igbo Elders Council, Made Chief Oliver Akubueze Chairman and can't Be Removed By Him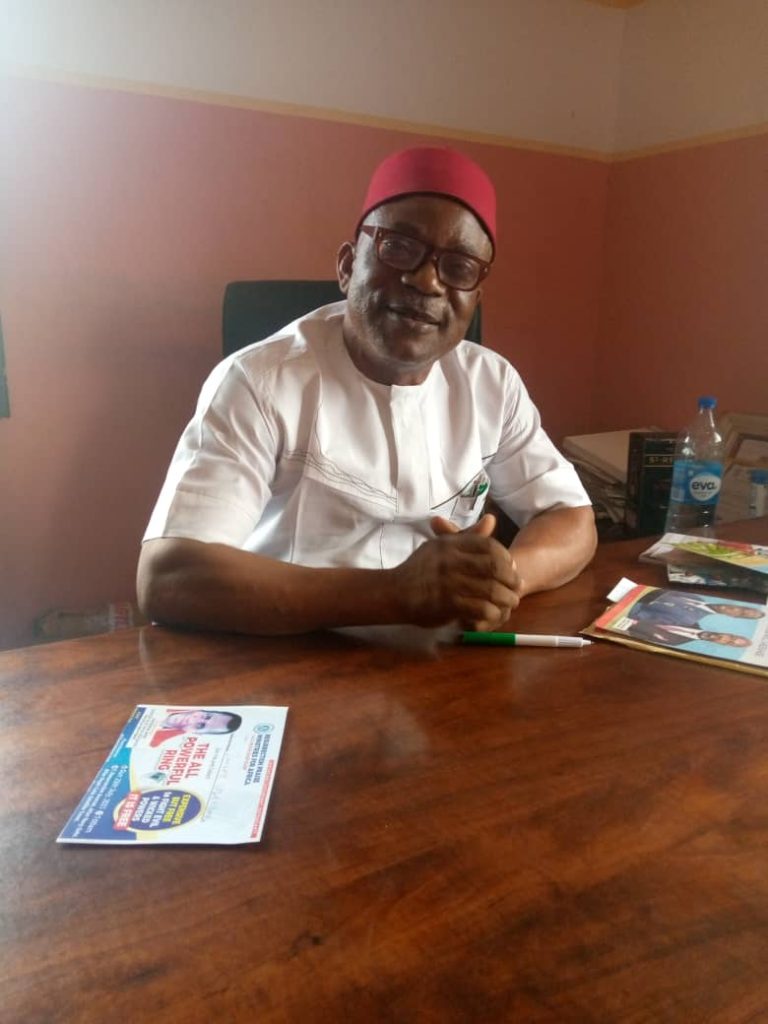 Share this Post
By Daniel Ohamadike                                      Following criticisms trailing his call for the dethroning of Ndieze Ndigbo that were not Crowned by the Igbo Speaking Community in Lagos state and his subsequent removal and delisting as Vice Chairman and Member of Igbo Council of Elders, the man in the midst of the storm, Chief Dr. Sunday Udeh,  has fought back his detractors, saying his  reported sack and blacklisting was "a mere child's play by those i appointed".

Visibly displeased by his reported sack, he lashed at the Chairman of the Igbo Elders Council, Chief Dr. Oliver Akubueze , reminding him that he was appointed Chairman by him, Chief Udeh, adding that he was the Founder of the Elders Council.
" Iam the founder of the Elders Council which Chief Oliver Akubueze is now laying claims to. I founded the Council and made Chief Akubueze Chairman. what motivated me to start the Igbo Elders Council  group was because of Chief Solomon Ogbonna Aguene's Ohanaeze Ndigbo crises, when he was President.
Chief  Aguene who is the  former president of Ohanaeze now, had factions amongst his Executive and Members , partly because he refused to call for meetings for over two years. It was my humble self and Andy Moore that conceived the idea of Igbo Elders Council to help save Chief Solomon  Aguene out of his crises .We then visited Chief Oliver Akubueze and discussed with him on our idea and plans of forming Elders Council.
We asked him to be the Chairman of the group but he refused and insisted that I Chief Udeh become the chairman which I declined.It was after much persuasion that Akubueze agreed and we made him the Chairman , subsequently, we started bringing new members.So, it is laughable and childish for Akubueze, a man I made chairman in an unregistered Group I formed, to wake up one day and declare that he has removed and blacklisted me from my group", Chief Udeh said.
Speaking at a press briefing held on Saturday,May 13th,2023, Chief Udeh who said that he has been in the mainstream of Igbo Socio – Cultural group for over thirty years, wondered how new comers and those who joined Igbo groups in the last ten years would regard him a neophyte .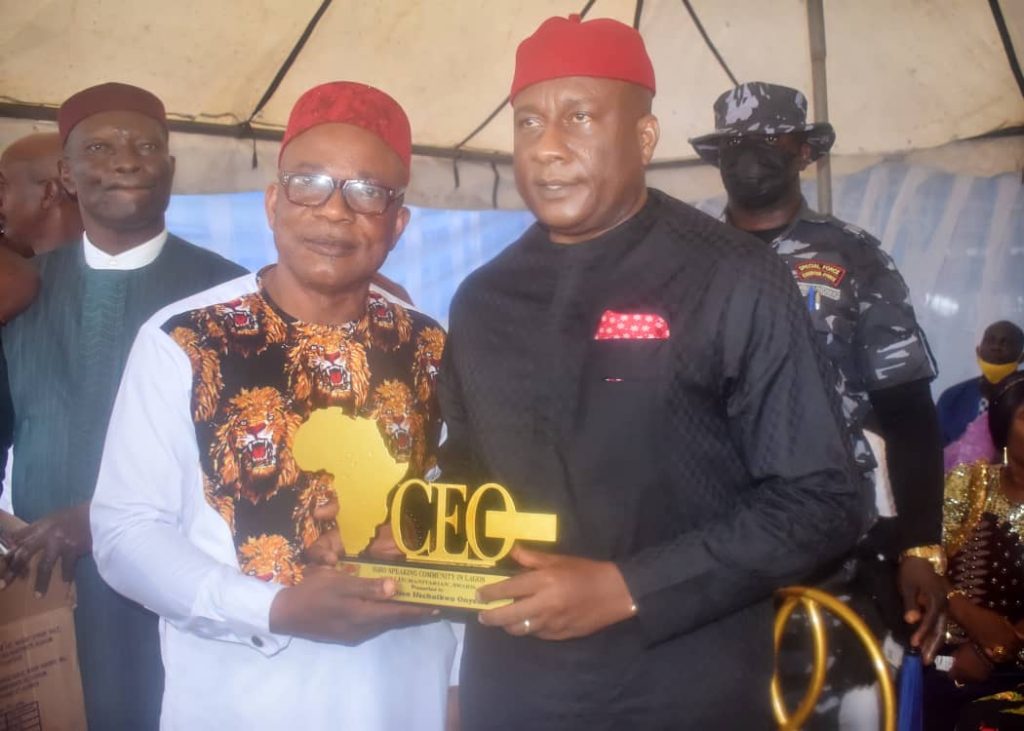 Clarifying his earlier controversial statement on dethroning Ndieze Ndigbo in Lagos , Chief Udeh while denying carpeting or threatening to dethrone all Ezes in his interview, substantiated his position and maintained that he remains the legitimate and authentic President General of Igbo Speaking Community and not a Factional leader.
"Let me put the Records straight, the Ezes or the Eze Ndigbo's I referred to in the interview with PM Express newspaper and I still maintain must be dethroned, are the 15 Ezes Chief Solomon Ogbonna Aguene crowned in a hotel in Magado " .
" I don't think it is enshrined in the constitution of Ohanaeze Ndigbo, that the President should  crown Eze Ndigbo outside igbo land . I don't know whether they have such provision in their constitution ,but one thing i want to tell Ndigbo today is that chief Solomon ugbonna Aguene committed a blunder,he made a caricature of Ezeship in Lagos State. He gathered about 15 people from Ebonyi state and made them Ezes in open place,  in a hotel at magodo.
So i don't see how such a persons that used the tradition and culture of igbos as toy, should be respected again .It is an abuse of tradition and culture . As the President General of Igbo speaking community,  those categories of people are the people that i said their Ezeship are null and void, so people should not misquote me", he explained.
Reeling out some of the cases his Elders Council settled, he noted that,  "Eze Uche Dimgba, known as okpotemba and some Ndieze Ndigbo had issues with Chief Solomon Aguene, when he was Ohanaeze Ndigbo President .They were not in good terms ,because Solomon did not regard them as Ndieze and he added that Eze okpotemba and his group  merely formed a club, that they are not Eze's.  It was the Elders Council that reconcilled and settled okpotemba and solomon .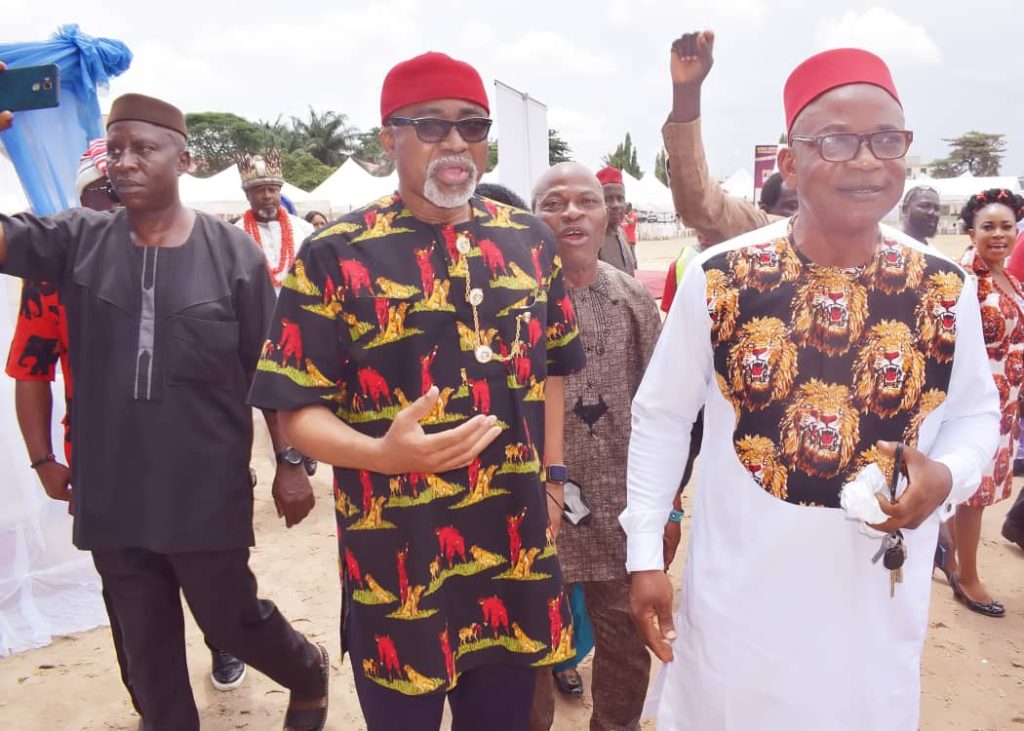 It was the Elders Council which reconcilled the factions of Ohanaeze; both Cornell Nwankwo; solomon and his deputy ,Chief Uzo ; Solomon and his Executive and ,even between Chief John Uche and Solomon Aguene, after Chief John Uche's  petition exposing that solomon didn't have certificate to be in position of president of Ohanaeze Ndigbo. Elders Council rallyed round to bring Chief John uche to settle the matter ,because John uche did not allow solomon to operate because of the no certificate issue .
So, iam surprised to hear that I the founder of Elders Council  ,that someone i appointed to be the chairman ,said that he has removed me from my position.Those pronouncements are null and void", Chief Udeh said .
Chief Udeh insisted that the Elders Council remained tight one family and that he remains the Vice Chairman ." nobody can remove me ,am the founder, we have not held meetings for long and how can one man stay in the comfort of his home and sack me . You People can make investigation as Journalists " .
Expressing concerns over lack of prudent management of Igbo Elders Council funds, he regretted that because of "lack of financial accountability by the Chairman, Many aggrevied members had stopped attending the Igbo Elders Council meetings and  no meetings have been held for over one year now, despite the fact that we are contributing money, people are registering with money,but since the formation of elders council no account has been rendered, and these are questions begging for answers from the Chairman.
We didn't open any bank account because after we had mandated the financial secretary and some others to go to bank and give us information ,they went and brought information  but they stylishly killed the  information and moves to open a bank account  for the group".
Giving record of his ascension to the position of President General of the Igbo Speaking Community in Lagos state, he said " i want to highlight to the public what igbo speaking community is all about,i joined igbo speaking community some decades ago, i was vice chairman of a local Government called Lagos mainland. Igbo speaking community is a registered body with corporate affairs commission and cut across 57 local Government with it's chapters and  i started with them by being the vice Chairman of local Government chapter,  after my four years ,i was elected as the chairman of lagos mainland local Government, after i served for a period of eight years,  then i became the chairman of all chairmen controlling the 57 local Government  chapters of Igbo speaking community.
when i finished the 8 years, Chief Emmanuel Ebere Ubani, the former chairman contested the election to become the president General, while i contested as deputy president but  i lost the election by  22 votes .Then Ebere Ubani appointed me constitutionally as second vice president, i worked with Ebere Ubani as second vice president for 4 years. When he saw my good work and the achievements i contributed to the community , he was pleased.
I contested the deputy president post again and  won ,i became the deputy president of Igbo speaking community under chief Ebere Ubani for a period of 4 years . Then after i finished deputy president i contested for president general which the election took place at National stadium on 31st of August 2019 . We were three that contested that election, myself,one late Engineer Patrick Mba and Sunday Eze .
The election was free and fair. I won the election with 112 votes ,late Patrick Mba  got 54 Votes,and Sunday Eze got 28 votes. I was declared the winner and  was sworn in by the legal Adviser of the community . later on, some Igbo leaders that were not comfortable with my efforts to bring sanity to Igbo groups in Lagos state , just like my interview with PM Express, incited and began to parade Sunday Eze,  who had 28 votes as president ,while somebody who has 54 votes congratulated me and stopped parading himself and went in . May his soul rest in perfect peace".
Concluding, he said as " the authentic, elected President General of igbo speaking community in Lagos State, when i noticed that Sunday Eze was parading himself, i took him to court ,asking him to stop parading himself ,we are still in court , you know Nigeria judiciary don't end matter the way it is supposed to end fast."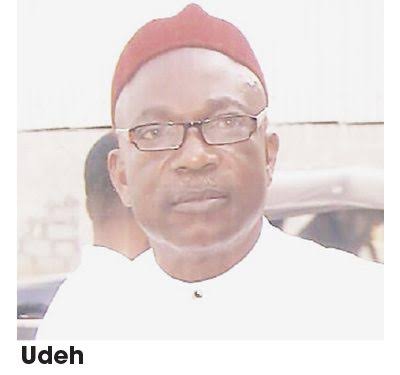 Share this Post