Condemnation Trails Hindenburg Smear Campaign Against Tingo Group CEO,Dozy Mmobuosi, Many Says Its Futile Clog In The Wheel Of Progress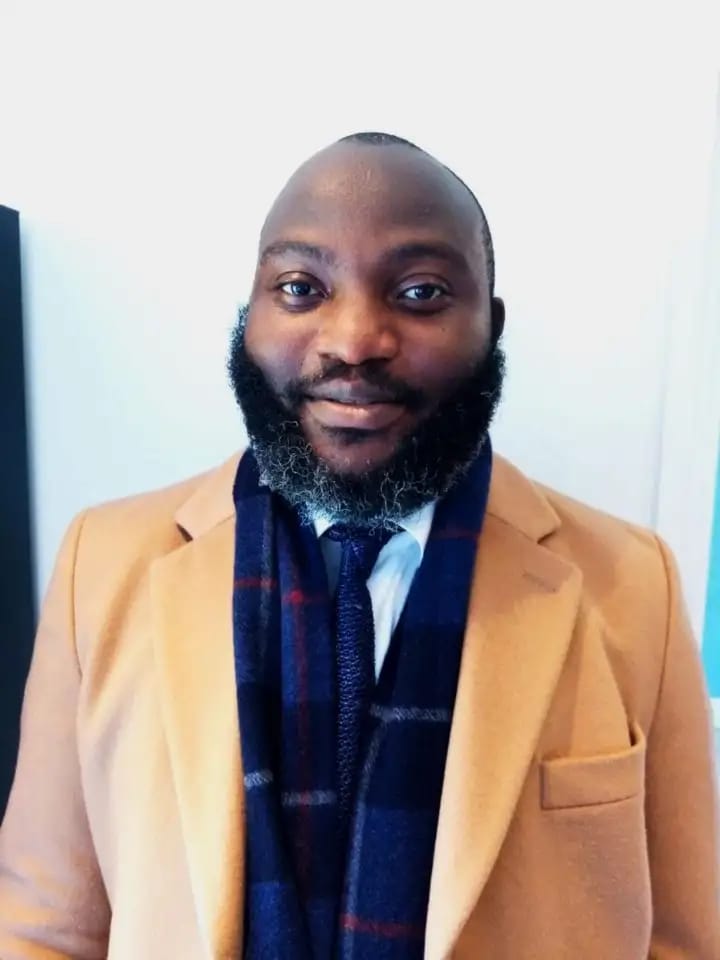 Share this Post
There have been public outcry over the trending story based on Hindenburg Research against Tingo Group CEO,Nigeria's Dozy Mmobuosi; an emerging large-hearted entrepreneur and his group of companies.

Some critics of the said report says that it can best be described as an attempt to smear the good intentions behind the great strides the Tingo Group is making to bring solutions to some of the multi-faceted challenges in contemporary global environment particularly in the African continent.
The media report published by Hindenburg Research, for all intents and purposes seems to be a calculated attempt to put some clog in the wheel of progress for Mmobuosi, the Tingo Group Founder and Chief Executive Officer whose profile got boosted soon as he indicated interest to buy Sheffield United Football Club in England a few months ago.
The Hindenburg's story already debunked by the Tingo Group largely gives some semblance of effort which is premised on hatchery of some sort, thus leaving some space to wonder what might be the intentions of the writers.
Clarifying the issues raised in the report, the Tingo Group in a statement on Wednesday has taken the writers headlong by boldly condemning all the allegations and misinformation outlined in the report published earlier in the day by Hindenburg Research.
According to Tingo Group "The report, which contains numerous errors of fact, together with misleading and libellous content, appears to be a deliberate attempt to undermine the positive work that Tingo Group is undertaking across various worldwide markets.
As disclosed by Hindenburg Research, the report represents their own opinion, and is designed to benefit a short position taken by them and their associates from which they stand to realize sizeable gains.
The Company can confirm that no attempt was made by Hindenberg Research to verify the allegations or otherwise make genuine inquiries concerning the information provided in the report prior to its release.Tingo Group confirms that it remains in compliance with the laws of the territories in which it operates and maintains the highest standards of corporate governance.
The Company also confirms that its accounting records are accurate and correct and that its financial results are accurately reported within its financial statements and its SEC filings. The investor community has demonstrated its faith in Tingo Group on the basis of detailed analyses and reports prepared by leading professional advisors, financial experts and credit rating agencies. 
Tingo Group will respond in detail to the allegations made by Hindenburg Research in due course, but for the avoidance of doubt, the Company believes the report published today is a deliberate attempt to damage its reputation maliciously and unlawfully through the issuance of false, misinformed and distorted information for Hindenburg Research's own financial gain and at the expense of the Company's shareholders.
About Tingo Group
Tingo Group, Inc. (NASDAQ: TIO) is a global Fintech and Agri-Fintech group of companies with operations in Africa, Southeast Asia and the Middle East.
Tingo Group's wholly owned subsidiary, Tingo Mobile, is the leading Agri-Fintech company operating in Africa, with a comprehensive portfolio of innovative products, including a 'device as a service' smartphone and pre-loaded platform product.
As part of its globalization strategy, Tingo Mobile has recently begun to expand internationally and entered into trade partnerships that are contracted to increase the number of subscribed farmers from 9.3 million in 2022 to more than 32 million, providing them with access to services including, among others, the Nwassa 'seed-to-sale' marketplace platform, insurance, micro-finance, and mobile phone and data top-up.
Tingo Group's other Tingo business verticals include: TingoPay, a SuperApp in partnership with Visa that offers a wide range of B2C and B2B services including payment services, an e-wallet, foreign exchange and merchant services; Tingo Foods, a food processing business that processes raw foods into finished products such as rice, pasta and noodles; and Tingo DMCC, a commodity trading platform and agricultural commodities export business based out of the Dubai Multi Commodities Center.
In addition to its Tingo business verticals, Tingo Group also holds and operates an insurance brokerage platform business in China, with 130+ offices located in China's cities and major towns; and Magpie Securities, a regulated finance services Fintech business operating out of Hong Kong and Singapore.
"In spite of Hindenburg's controversial story currently being challenged by the Tingo Group, testimonies abound with respect to the great impact solutions provided by the Group are making in the public space.
A sampler is the June 7, 2023 letter from the All Farmers Association of Nigeria (AFAN) announcing the manifested progress in its partnership with Tingo Mobile, a subsidiary of the Group.
The letter reads: "The All Farmers Association of Nigeria (AFAN) is pleased to announce a noteworthy progression in its lease and service agreement with Tingo Mobile Limited, a significant provider of mobile and fintech solutions in Nigeria. 
As of today, AFAN reports that an estimated 11 million of its members have adopted Tingo Mobile's smartphone and fintech applications, including the Nwassa platform, as part of their daily operations.
This update signifies a considerable stride in AFAN's goal, established on December 14, 2022 to provide its members with access to advanced mobile technology and financial services.
"In addition, some members have started making their produce available for processing to Tingo Foods Plc, an affiliate of Tingo Mobile. This development is a modest but promising step in AFAN's partnership with the Tingo Group."
National President of AFAN, Dr. Farouk Rabiu Mudi in his comments with respect to the partnership has this to say: "We are encouraged by the progress we have seen through our partnership with Tingo Mobile.
The use of digital technology among our members is growing and some of our farmers have started to engage with Tingo Foods Plc. We remain hopeful for more growth and improved utilisation of the products and services offered by Tingo and its group of companies."
This collaboration underscores AFAN's dedication to modernising agricultural practices and ensuring its members are given the necessary tools to adapt in a rapidly evolving digital landscape.
It is interesting to know that the All Farmers Association of Nigeria (AFAN) is the umbrella organization for all farmers, agricultural cooperatives and associations in Nigeria committed to promoting the interests of farmers and development of agriculture in Nigeria."The man Dozy Mmobuosi, who hails from Delta State is the visionary founder and CEO of Tingo Group.
He has built an extraordinary business conglomerate that generates substantial revenue. Under his astute leadership, Tingo Group oversees a range of successful subsidiaries, including Tingo Mobile, Tingo Foods and Nwassa. He is also currently engaged in the pursuit of acquiring Sheffield United Football Club in England.
Share this Post