Dangote Sugar Earns 36.21% In First Half Of 2023, Emerges Preferred Investment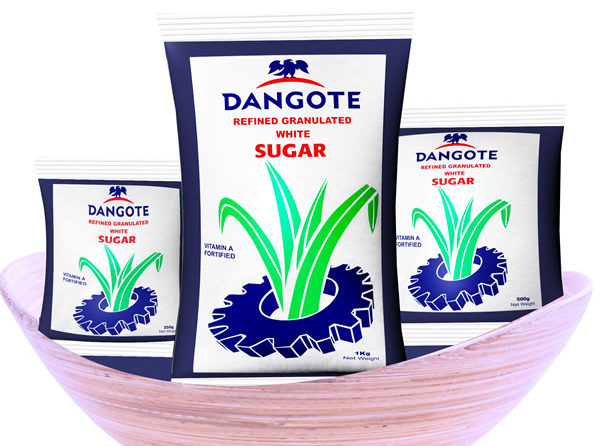 Share this Post
Dangote Sugar experienced a remarkable surge of 36.21% in value during the first half of 2023, establishing itself as a preferred asset among investors.

According to a statement released by the company, investors have witnessed a significant capital gain of 48.85% between 2020 and June 31, 2023, over a period of 42 months.
The surge can be attributed to the impressive financial results for the full year 2022 and the first quarter of 2023.
In 2022, Dangote Sugar recorded a substantial increase in revenue, rising by 46.02% from N276.05 billion to N403.24 billion. The company also saw a remarkable growth in profit before tax, soaring by 137.72% to N82.30 billion from N34.02 billion.
Similarly, the profit after tax experienced a surge of 148.25%, reaching N54.74 billion from N22.05 billion.
The company paid a significant amount of tax, increasing from N11.96 billion in 2021 to N27.56 billion.
Apart from strong financial performance, Dangote Sugar attracts investors through its regular dividend payouts, prompting many to invest and later take advantage of price appreciation.
In 2022, the company announced a dividend of N12,146,874 to its shareholders.
Despite rising costs, including currency depreciation, increased raw material importation costs, distribution expenses, higher diesel prices, and tax expenses, Dangote Sugar implemented effective cost management strategies.
The company successfully reduced selling and distribution expenses from N906 billion in 2021 to N741 billion, while finance costs also decreased from N5.21 billion to N3.42 billion.
Fund managers anticipate Dangote Sugar to maintain its outstanding performance throughout 2023, supported by its impressive first-quarter results and price gains in the first half of the year.
In Q1-23, the company achieved an 8.23% increase in revenue, rising from N94.44 billion to N102.22 billion compared to the same period in the previous year. Profit before tax also grew to N18.33 billion from N13.60 billion, despite a rise in finance costs.
The company's cost containment strategies were successful, with selling and distribution expenses declining to N174.56 billion from N260.81 billion in Q1-22.Investor confidence in Dangote Sugar is further bolstered by its backward integration policy, which aims to reduce the cost of raw sugar importation. The company is committed to its 10-year sugar development plan, striving to produce 1.5 million metric tonnes per annum from locally grown sugarcane. 
To achieve this, Dangote Sugar has allocated significant resources to its subsidiaries, including Dangote SSuga Limited, Dangote Sugar Nassarawa Limited, and Dangote Sugar Adamawa Limited.
The organization plans to expand its sugar refining capacity from 3,000 tonnes per annum to 9,000 metric tonnes and increase its sugar plantation from 8,700 hectares in 2022 to approximately 24,200 hectares by 2030.
Recognizing the global economic uncertainty, Dangote Sugar has implemented robust risk management strategies and sustainability plans to safeguard investors' capital against the challenges of the business environment. Additionally, the company's Board of Directors prioritizes a culture of transparency and has established top-notch corporate governance practices to assure shareholders.
Share this Post