DIG Adeyinka Adeleke Submits Report On S.I.S, Repositioning PMF To Acting  IGP Olukayode Egbetokun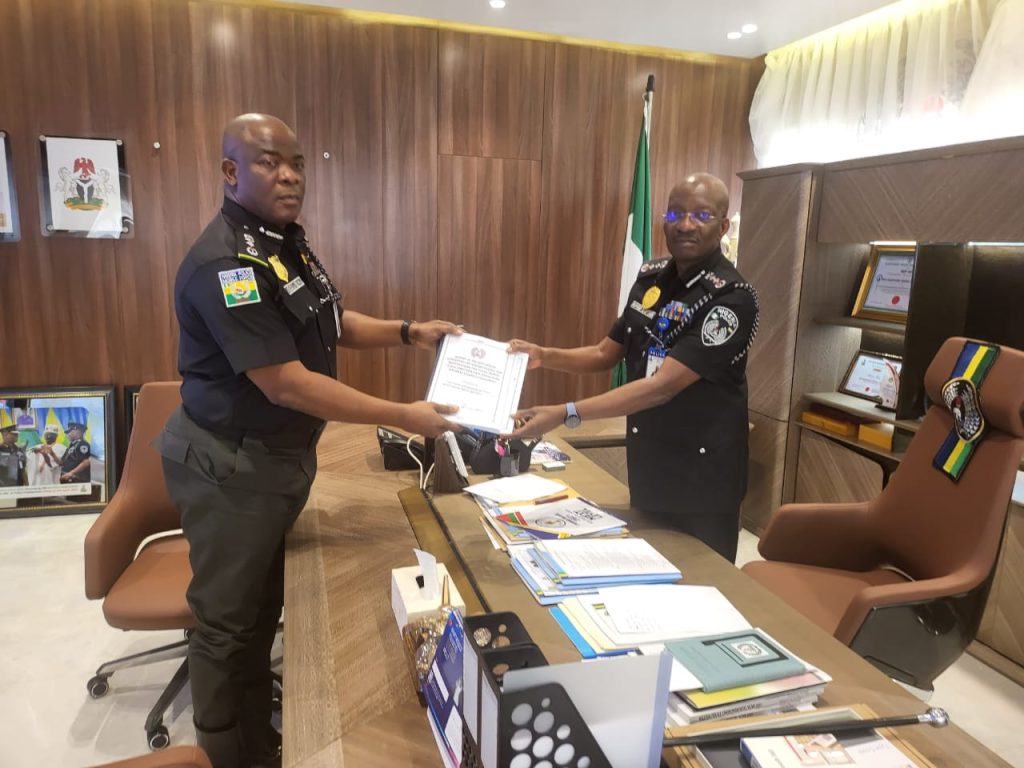 Share this Post
Deputy Inspector General of Police, Adeyinka Bode Adeleke , DIG in charge of Operations, has submitted the Committee report on the establishment of the Special Intervention Squad (S.I.S )and repositioning the Police Mobile Force.

The report was received yesterday by the acting Inspector General of Police, IGP Olukayode Egbetokun at the Force Headquarters, Louis Edet House, Abuja.
According to the Force Public Relations Officer, CSP Olumuyiwa Adejobi, the report marked a significant milestone in the ongoing efforts of the IGP to enhance operational efficiency and ensure the effective management of manpower in the Force.
Adejobi stated: "The IGP had, in his recent address during his inaugural meeting with the Commanders of the Police Mobile Force and other tactical squads, unveiled the establishment of a 40,000 strong Special Intervention Squad, and the withdrawal of PMF personnel from VIP escorts, as well as the shutting down of all unapproved beats to beef up internal security and attain police primacy in the internal security architecture.
"The IGP who commended the efforts of the Committee has assured that the Force Management Team will peruse, review and emplace modalities for a seamless implementation of its recommendations to improve the overall functioning of the Police Force."
Share this Post