IGBO LAGOS LEADERSHIP CRISIS  : You Are A Jobless Nuisance – High Chief Solomon Aguene Knocks Onowu Everest Ozonweke, Over Double Dealings. Watch video below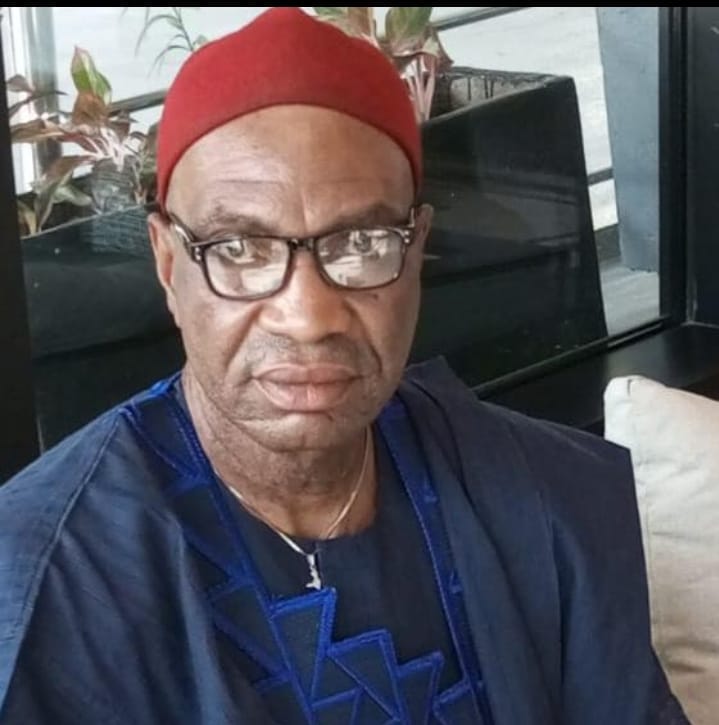 Share this Post
By Daniel Ohamadike

Following his alleged double dealings and futile efforts to make himself relevant in Igbo Lagos politics and leadership, which has backfired, former Ohanaeze Ndigbo Secretary, Lagos State Chapter, Onowu Everest Ozonweke, has once again said to have shut himself on his legs and disgraced.
Recall that Ozonweke was humbled and disappointed by his group during the election that brought Factional Ohanaeze Ndigbo President ,Sunday Stainless Ossia into power , when he woefully lost the election, despite allegedly selling his property in Badagry to raise fund .
Ozonweke's alleged unstable character was amplified recently in the midst of authenticity controversy surrounding the three days Lagos working visit by Ohanaeze Ndigbo Worldwide President General ,Chief Emmanuel Iwuanyawu, who was lavishly hosted in the company of Onowu Ozonweke by Ohanaeze Ndigbo President, Lagos State, Chief Solomon Ogbonna Aguene.
Speaking on the controversial double dealings role played by Ozonweke during Chief Iwuanyawu visit, Chief Aguene, tagged Ozonweke "a Jobless nuisance,pesterer" who has been ganging up against him because of  his refusal to destroy Ohanaeze Ndigbo and replace it with Ozonweke's G50.
He recounted his ugly experiences with Ozonweke, who had approached him to collapse Ohanaeze Ndigbo into his G50 group and become their Coordinator, which he refused, because according to him ,Ohanaeze Ndigbo is the parent body of every Igbo organization and cannot be collapsed into any Union.
Chief Aguene who assured that he is open to any reasonable discussion with Ohanaeze Ndigbo National body to achieve peace in Lagos state Ohanaeze Ndigbo, however insisted that he is the authentic recognized Leader, hence Chief Sunday Ossia, is running an illegal faction ,considering his Court Consent Judgement extending his tenure.
Not comfortable with Ozonweke's alleged double dealings, despite attending the dinner Aguene hosted for Iwuanyawu,Chief Aguene, therefore noted that in line with the idea of interacting with all Ohanaeze Ndigbo national critical stakeholders, announced his readiness to host Chief Chidi Ibeh in coming days in the State.
The hosting of Chief Iwuanyawu by Chief Aguene, which was said to have been sponsored by Anambra State born business mogul and Chairman, Chisco Motors Ltd, Chief Chidi Anyaegbu, was fruitful with robust discussions on the leadership crisis in Ohanaeze Ndigbo, Lagos state ,as well as efforts to unite and move Ndigbo forward .
Incidentally, dignitaries in attendance included the same Onowu Everest Ozonweke, Eze Lawrence Nnamdi Eze,Eze Vincent Iwobi, Eze Christian Nwachukwu, Chief John Uche, alias Akpati Nsiegbe, Eze Slyvanus Onuoha, Eze Emmanuel Chukwuakalikamadu, other Ndiezes, captains of Industry and Igbo men and women .
During the visit, Chief Iwuanyanwu who was led by Ozonweke to the venue, was said to have told Aguene, how he inherited Chief Sunday Ossai ,as the president of Ohanaeze Ndigbo, Lagos State when he took over.
"They handed over Sunday Ossai to me as the President of Lagos branch without informing me of any dispute. The report I had was that the former man, Solomon, who I don't know and I have never met, had completed his four-year tenure. This is the impression that I got from people."
However, Chief Iwuanyanwu directed Aguene and his faction to write a petition to the Ohanaeze Ndigbo Worldwide because he never knew that there was subsisting Court judgment in favour of Aguene as the Ohanaeze Ndigbo Lagos State.
Earlier Dr ( Mrs.) Vivian Obi, had informed Chief Iwuanyawu of a subsisting Court judgment that was still before the court , following the Lagos State High Court consent judgment dated 12th April, 2023, pronouncing Aguene president for four years, which will elapse in 2026.
On insecurity in the South East, Chief Aguene, regretted the demise of People like Nnamdi Azikiwe, Chigbuo Okadigbo, R. B . Okafor, M.I. Okpara, Ndubuisi Kanu and others , noting that the current escalation in insecurity situation in Igbo Land, is caused by lack of Adequate leadership in Igbo land .
Explaining, what actually transpired at the "Ime Obi" meeting held at Elder Ebute Ukaiwe's house, Chief Aguene clarified that he was officially invited and was not chased away.
"What happened was that I had refused to be deputy to General Umahi group called 'Ndigbo Lagos', because Ohanaeze Ndigbo can't be under any other Organization. I was the person that helped organized them and brought them under the Ohanaeze Ndigbo platform.
Continued He : "However, when I got to Ebute Ukaiwe's house , they were about 17 persons seated at the meeting and I arrived with 49 members of my entourage and because they refused to allow my members , i rejected their invitation to remain in the meeting and we left", Aguene explained.
Challenging the Opposition, Chief Aguene ask them to come out with the positive outcome and benefits of the Ime Obi meeting held at Elder Ebute Ukaiwe's house."Nothing!", he emphatically said.
Chief Iwuanyanwu recently took over as president General of Ohanaeze Ndigbo worldwide after the demise of Professor George Obiozor .
Besides Chief Iwuanyanwu and Professor Okey Emuchay , President and Secretary General of Ohanaeze respectively, a faction led by Chief Chidi Ibeh and Okechukwu Isiguzoro, said that they were elected as President and Secretary General in the Prince Richard Ozobu-led election committee , along side Barrister Uche Okwukwu , as the Deputy President.
However, since the Apex Pan- Igbo Socio -Cultural Organization election in 2021, Ohanaeze Ndigbo has been enmeshed in leadership crisis, leading to factions .
Okwukwu, had argued in his submission to the Bishops' committee, that he consulted the President General to convene meetings leading to the election of the Chief Chidi Ibeh-led Ohanaeze executive in Enugu on 9th January, 2021 by the Prince Richard Ozobu election committee.
However, the next day, being 10th January, 2021,the then President General, Chief Nnia Nwodo , was said to have conducted an election in Owerri without the Secretary General, in contravention of the body's Constitution, which produced the Late Prof George Obiozor led executive by Chief Gary Igariwey election committee.
At the heat of the crisis in 2021, some of the Imeobi Members and affiliates, opposed Late Obiozor , while others remained neutral , calling for peace and reconciliation.
Since then, there has been no peace in Ohanaeze Ndigbo Worldwide.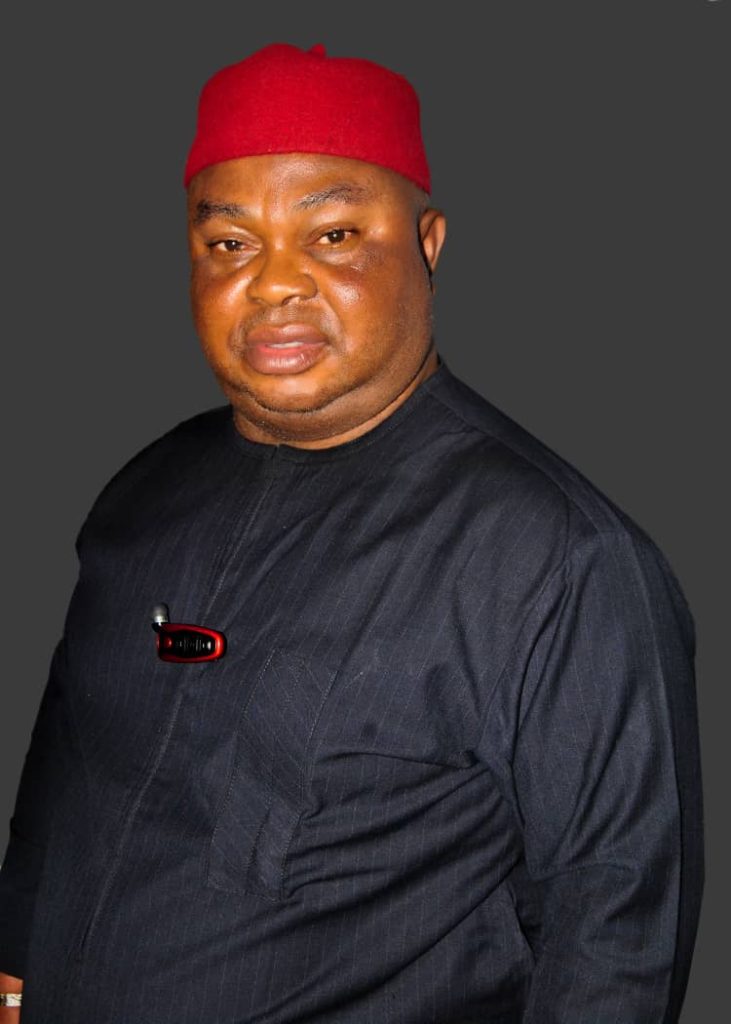 Share this Post