DISCLAIMER : You Are Worthless To APC And Igbo Nation. Prepare To Account For the N20 Million Gubernatorial Election Fund You Squandered — Authentic Ndigbo In APC Slams Joe Igbokwe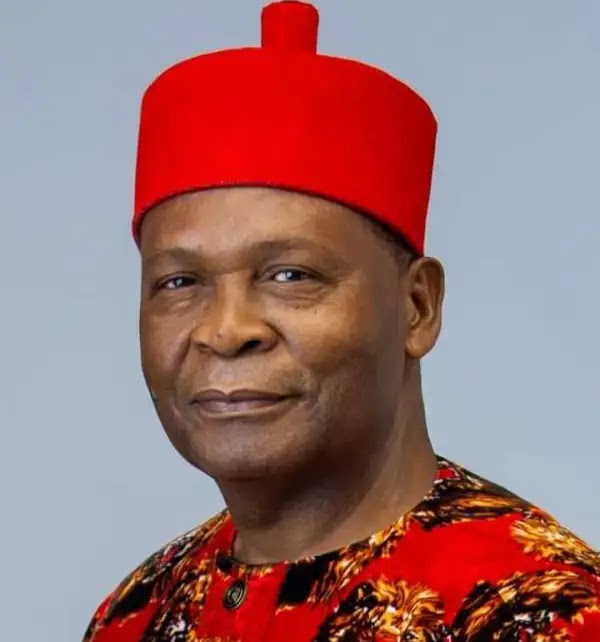 Share this Post
An Igbo Socio – Political pressure group in the All Progressive Congress Party APC, known as "Ndigbo In APC (Authentic)" , has blasted the Former Senior Special Assistant On Drainage, SSA , to Governor Babajide Sanwo Olu, Engineer Joe Igbokwe, over a controversial disclaimer letter credited to him.

The group led by Eze Uche Dimgba , expressed displeasure with what it termed Joe Igbokwe's continued unguided and negative controversial utterances in the public Space, noting that he has long being"Dancing Naked In the market. "
He said "We cannot waste our time with them cos they have already been known to have danced naked in the market and real Ndigbo know whom their real leaders are…,Some of them pretend to be working for ndigbo but have never been seen in their body and actions fighting for her course…,The other side are envious that the letter didn't come from them.Anyway,they have never supported Ibo interest".
It would be recalled that Ndigbo in APC Authentic, had recently drummed up support, which they expressed in their letter clamouring for the nomination of Senator Orji Uzo Kalu as Senate President in the forth coming 10th Assembly .
Reacting to the letter by the group, which he was a Frontline member before they splited, Igbokwe who said he is the Apex Leader of the group, was quoted to have disclaimed Eze Dimgba and the Senator Orji Uzo Kalu's support letter, tagging it criminal and reprehensible.
In a press statement signed by the group's Leadership comprising of Eze Uche Dimgba as National Executive Chairman: Chief Anselm Njoku , Deputy National Chairman and Chief Emeka Odoemelam , National Treasury, which was dispatched to News Planet International, it reads in part thus: " we wouldn't have bothered ourselves to respond to their so called "Disclaimer" but to put the records straight and for Ndigbo in general to judge between us who is the real people protecting Ndigbo and her interests".
Dwarfing Igbokwe's ego, the group reminded him of his avowed hatredness for Igbos and the deliberate wedge he instituted against the cooperation channel between the Lagos State government and Igbo residents.
"Joe Igbokwe should know that Ndigbo have rejected him and he can't pretend to lead a people he so hated.His actions and utterances against Ndigbo didn't start yesterday. It's has been there.That's why we have rejected him cos we're not sycophants who sing his praises when he's worthless to the party and Ndigbo that he claimed to represent.He's certainly a wedge and not a bridge or channel through which communications and issues raised for possible action between the government of Lagos State and Ndigbo".
Laying background to the genesis of the alleged Igbokwe's Disclaimer, the group while correcting the wrong impressions as contained in the controversial letter, explained thus, "Having observed reactions on the content of Engr Igbokwe's letter from the other side that most of them posted on their platform; We're moved to correct some impressions generated therein".
Affirming the Supremacy of APC and the group's desire to work and promote the Party, they restated that they " are Ndigbos in APC ,a pressure group that doesn't function as an organ of the party.We genuinely believe in party supremacy,and our desire is to work for our party and use our party to promote interests of our people where there's a contest with other tribes.It's normal in a democracy.Other tribes like the Arewa,SS and NC groups all in APC Lagos chapter are doing that and heavens did not fall".
Providing an analogy, it said , "our ex president Buhari did it during the primaries when he and other leaders forced the party leadership to make an official pronouncement endorsing Sen Ahmed Lawan as the party's preferred candidate for the presidential ticket. Even when it's morally wrong cos,Buhari from the north,serving out his 8years was not supposed to push for a candidate from the north yet he did it until Asiwaju arm-twisted and forced them to collect the ticket. Asiwaju did not relax as a loyal party man and accepted the endorsement. He pushed and asked that the primaries openly be held and for the delegates to determine the flagbearer…The rest is now history and it's just for them to understand politics and to know".
Querying and challenging Igbokwe's group to indicate what was their offence in the said letter, it said, "as genuine party members,what is wrong with writing the Senate to support our own person for office of the Senate President? Elections have been won and lost.What transpired during the campaigns are no longer important.What is important now is national politics which Ndigbo should be recognized as one of the tripods of our country".
Their statement reminded Igbokwe's group that they, "should understand that they're first Ndigbo before being members of APC and cannot be against a demand for an ibo man to clinch the post of the Senate President if actually they have got ibo blood flowing in them.
This is politics and we have done what we think we should do and the rest is left for the members of the Senate to decide their leaders".
Mocking what they termed Igbokwe's group envy and lack of political direction, the statement Chides them thus : "we understand that they're angry that their names did not appear on the said letter and because it didn't originate from them; they've in their usual direction less way condemned it instead of the consciousness to learn from it that indeed it's the right thing to do".
Further accusing Igbokwe's group of envy, they said thus: " since we have not broken any known laws,their complaints and aspersions on our persons on this side are just an effort in futility and a clear demonstration of envy".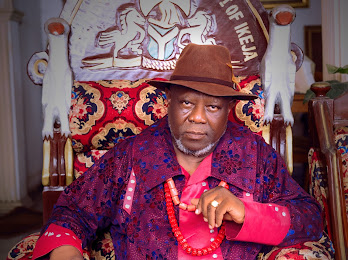 While churning out some lessons in politics for the benefit of Engineer Igbokwe, the group noted that , "it is not hidden from the body language and actions of former president Buhari before the elections proper that he even wanted his kinsman from an opposition party to win cos after their failed attempt to force their candidate on the party; they decided to impose a policy of naira redesign which strangulated most people and made them to further hate our party; that, nearly cost us the elections.That was someone that should have worked for a party that gave him so much but here we are being condemned for supporting a fellow Ibo man in the same party and working for the interest of the party and they thought it was plausible to do so seeing the way they run their mouths".
Reaffirming the groups unity and growth, the statement flaunted that" Nothing is falling apart.We're still intact and strong.We're even expanding to other states and would soon receive decampees from opposition parties".
Explaining the true position of their group as having physical location while challenging Igbokwe to show Nigerians his group's operating office address in Lagos, the statement categorically Confirmed that "the reality is that after our disagreement which led to the splitting of Ndigbo in APC, we've adopted "Ndigbo in APC (Authentic)" and they still kept the former name.The name-Ndigbo in APC (Authentic) is known to the governor and party leaders even before the elections and we've always used it on all our correspondences.
We have an address that can be verified even from our letterhead paper.where is there own address? They always rent spaces to meet from one beer parlour to another for their meetings and gatherings.With no known address.And again, as can be verified on the letterhead paper we used on the letter we wrote;it had Ndigbo in APC (Authentic) on it.We didn't mention their names neither did we use their "Ndigbo in APC Lagos ".So,for them to claim authority over our activities is totally absurd and unacceptable in a democracy cos you can't force people to lead them.People must accept you before you can claim to be their leader.Eze Uche Dimgba (Okpotemba) remains our national executive chairman Ndigbo in APC (Authentic);with Chief Anslem Njoku (Anatuanatu) as the Deputy National chairman.While chief Emeka Odoemelam remains as the National Treasurer with very large followership in Lagos State and the entire Nigeria".
Chastising Igbokwe's statement on the issues of Sponsorship of Ndigbo in APC before the Split, it said: " again, it appears that they're only imposing themselves on Ndigbo cos of the simple fact that Mr Igbokwe and some of them have been longer in the party.Mr Igbokwe has been holding appointive office that was given to him to run and to enable him fund the group but he never did.We, all the members contributed to the growth of Ndigbo in APC Lagos, so he cannot claim to be the sole financier.
Castigating Igbokwe and his group further, the statement said "these people who claim to be owners of ndigbo in APC but are indeed a liability to her cos they have never really worked to mobilize Ibo votes.They are in practical terms only interested in what the party gives during elections cos,it is on record that our party have always lost in all the Ibo dominated areas like Ojo,Amuwo,Oshodi isolo and Surulere where Joe Igbokwe resides.And it didn't start with the last election where excuses could be given based on the fact that an Ibo man was on the ballot.It has always been there.This fact means that the so called owners of Ndigbo in APC are not even popular neither are they in touch with our people otherwise they would have found a solution to why our people who understands the meaning of "ebé onye bi ka òna àwachi" which translates to, (where a person resides is where he protects) are not voting our party. It should have been worrisome to them but never cos of their selfish interests!".
The Statement also blamed Igbokwe for being the architect of the ill- treatment Igbo APC members face in Lagos. "That has certainly affected our relationship with our party leaders who felt that we've not been doing enough and it indeed reflected in the way they treated us during the last it's high time we realized that Ndigbo have big interest in Lagos and as such cannot accept to be led by those who have been stagnant and static in the expected job of mobilizing our people in keying into mainstream Lagos politics. This task is not too hard to achieve if we had selfless leaders who can map out strategic plans to penetrate our people and by so doing stop the hostility we've had with our party leaders who believed that we're not been doing enough and indeed the yorubas who believed that we're not supporting their people is an affront to them.
We can never be held down by this same people.That's why we've stood our ground from their expected intimidations and bullying and are prepared to provide the necessary direction to sail the ship to safety.This is a new era and we're focused on the ball.We want to be the bridge between Ndigbo and the government of Lagos so that there would be a cordial relationship existing between us (Ndigbo). That's what they did not yet understand. And in their usual way of doing things without due considerations,they have issued a Disclaimer that they do not have the intellectual,investive or paternal propriety of…"
Declaring Igbokwe's disclaimer as null and void, the group reminded him that " in the second Republic,there was "NPP" (Nigerian Peoples Party) and GNPP, (Great Nigerian Peoples Party).And in this current dispensation,we have had "LP, (Labour Party) and ZLP, (Zenith Labour Party) with different presidential candidates in Peter Obi for the former and Dan Nwanyanwu for the latter.
The two names: Ndigbo in APC Lagos which is their own and our own, which is Ndigbo in APC (Authentic) are different in meaning while similar in name and are indeed two different entities that are independent and can function alone with full responsibilities…,if we had sought for CAC approval,nothing like their own would have stopped ours from being registered.Nothing!, So,their disclaimer is null and void and just a wasted mental exercise and empty media recognition for which Joe Igbokwe is known.We have moved on with our lives cos the world is so big and do not sincerely care about what they do".
They accused Igbokwe of Cheating, and denying them of their own share of campaign mobilization money provided by the Party. "On the eve of the last gubernatorial election,Joe Igbokwe collected over N20m for Ndigbo to mobilse for the elections but he never gave us a dime.He is yet to account for the money, vehicles,campaign and other election incentives given to him for Ndigbo during the elections.We didn't bother and will soon confront him for this and the party,government of Lagos State and for the people to know that Joe Igbokwe has been the greatest problem of Ndigbo In Lagos.Had it been we're the ones that collected the money and refused to give them,they would have gone to CNN to announce their displeasure.But we're cool as educated and civilised people cos we know how to press our buttons to get what we duly deserve", the group concluded.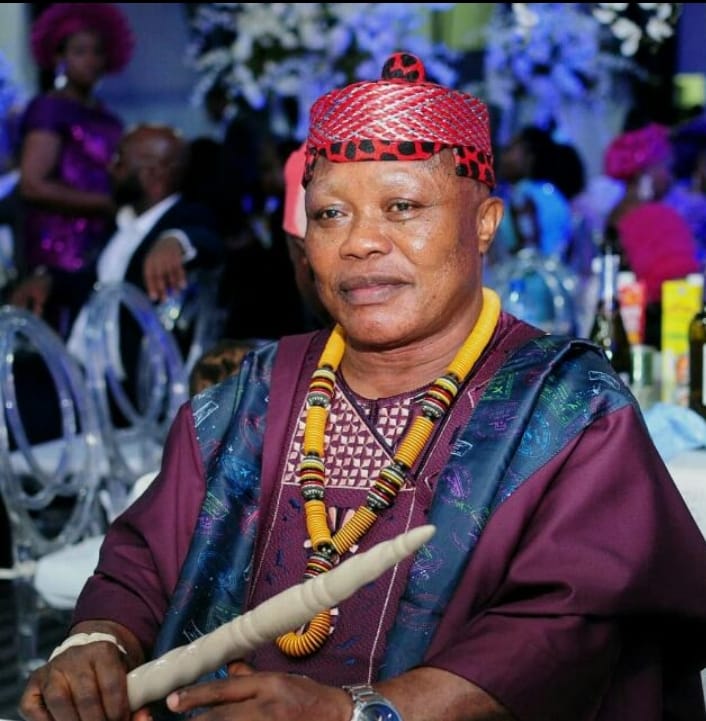 Share this Post