ENCOMIUM ,GLITZ , GLAMOUR , PAPARAZZI, AS ADORABLE PHILANTHROPIST, EZE MONDAY LAWRENCE OBIJIOGU, FETES FAMILY, FRIENDS, WELL WISHERS ,AT HIS UNIQUE  GOLDEN JUBILEE BASH. Watch Video below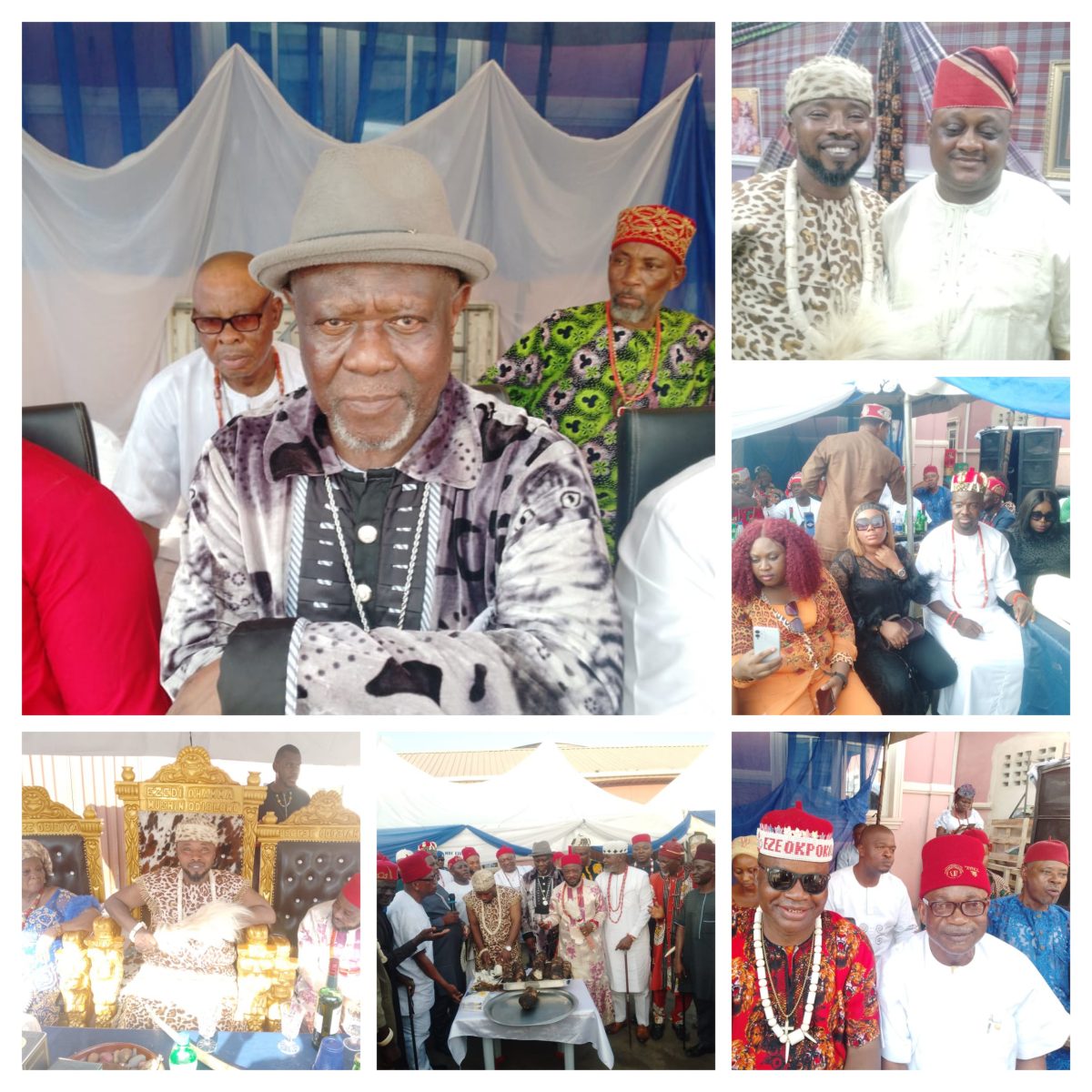 Share this Post
The world appeared to have moved to the home of one of the amiable and adorable philanthropist , Eze Ndigbo, Baba Oloja (Market leader), Ezediohamma Monday Lawrence Obijiogu, as he marked his Golden jubilee in grand style.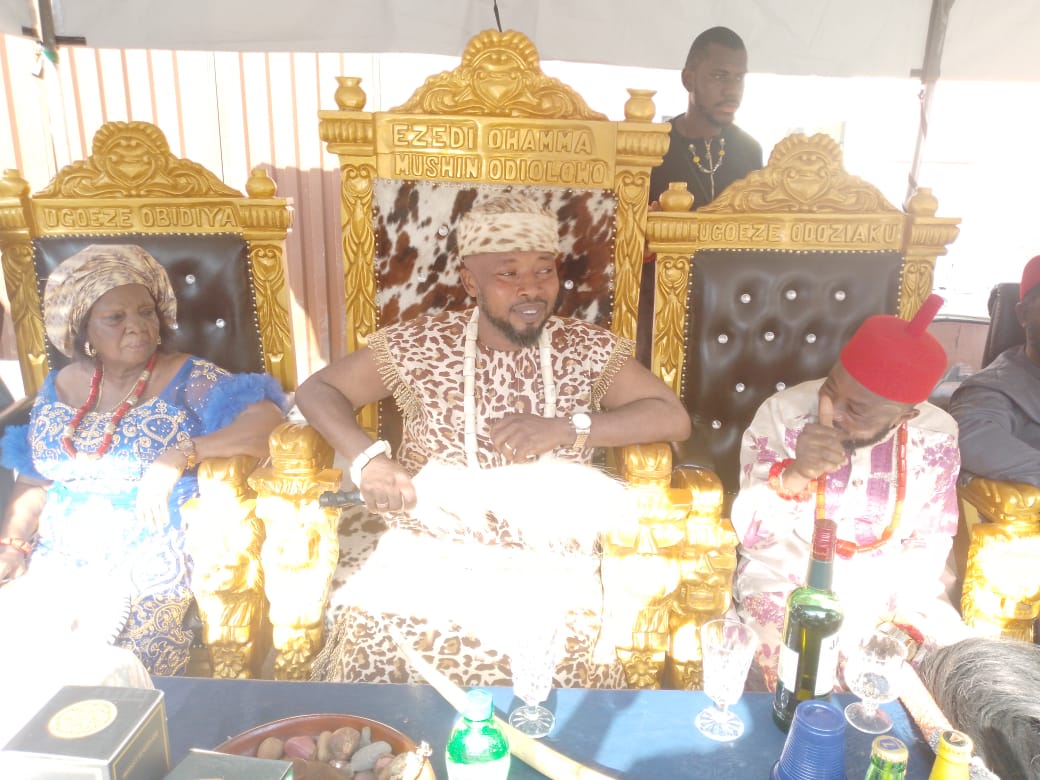 Infact the exclusive but colorful ceremony witnessed the creme de la creme of the society, including some Nigerian Security Stakeholders, Eze Ndigbos in Lagos, Market Leaders, Yoruba personalities, Igbo Elites,Journalists, adherents of the Muslim, Christian and traditional religions.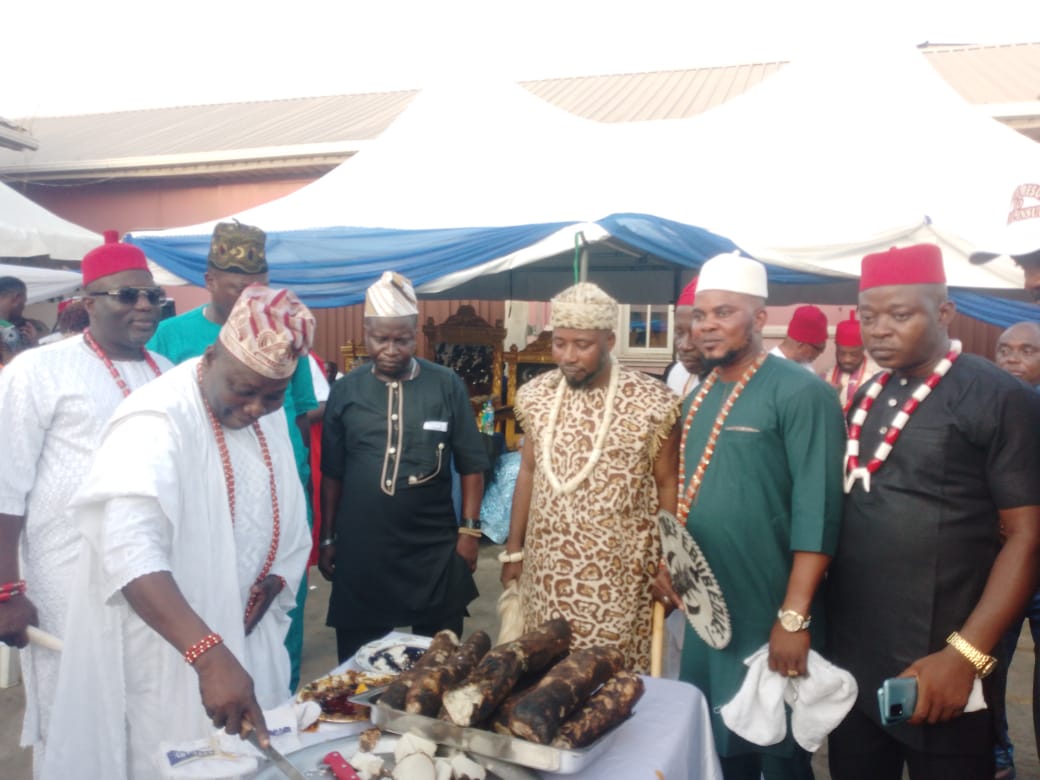 Some of the notable dignitaries at the Occasion were, Eze Ndigbo in Ikeja, His Highness ,Eze Uche Dimgba, popularly known as "Okpotemba"; House Leader,Munshi local government Area, Honourable Williams Olamide;Obi Oganihu Ndigbo Palace Chiefs and Cabinet Members; Eze Ndigbo Ijegun/Ijedodo and Chairman Igbo Council of Ndieze,Eze Chika C. Nwokedi,"Okpoko 1″ ;Chairman of the Occasion, Chief Prosper Chukwuka,"Ogbuagu " ;Eze Ndigbo in Ejigbo , Eze Alex Nwoye ; Eze Ndigbo in Aiagbaka Ejigbo , Eze Nicholas Njoku; Eze Remi Anyamele of ikosi Isheri; Eze Ndigbo in Lagos Island, Eze Onyeka Ifekandu; Eze Ikorodu; Eze Amuwo Odofin, Eze Sunday Ojukwu; Eze Ajeromi Ifelodun, Eze Ugo Valentine;Two Out going President Generals of Igbo Speaking Community, Chief Sunday Udeh and Chief Sunday Eze;High Chief Japhluke Ejimadu, " Ochiagha Gurugburu"; King Makers, Chief John Uche," Akpatinsiegbe" and Chief Ossia Igwe of Umuobom and many other Eze Ndigbo in Lagos too numerous to mention.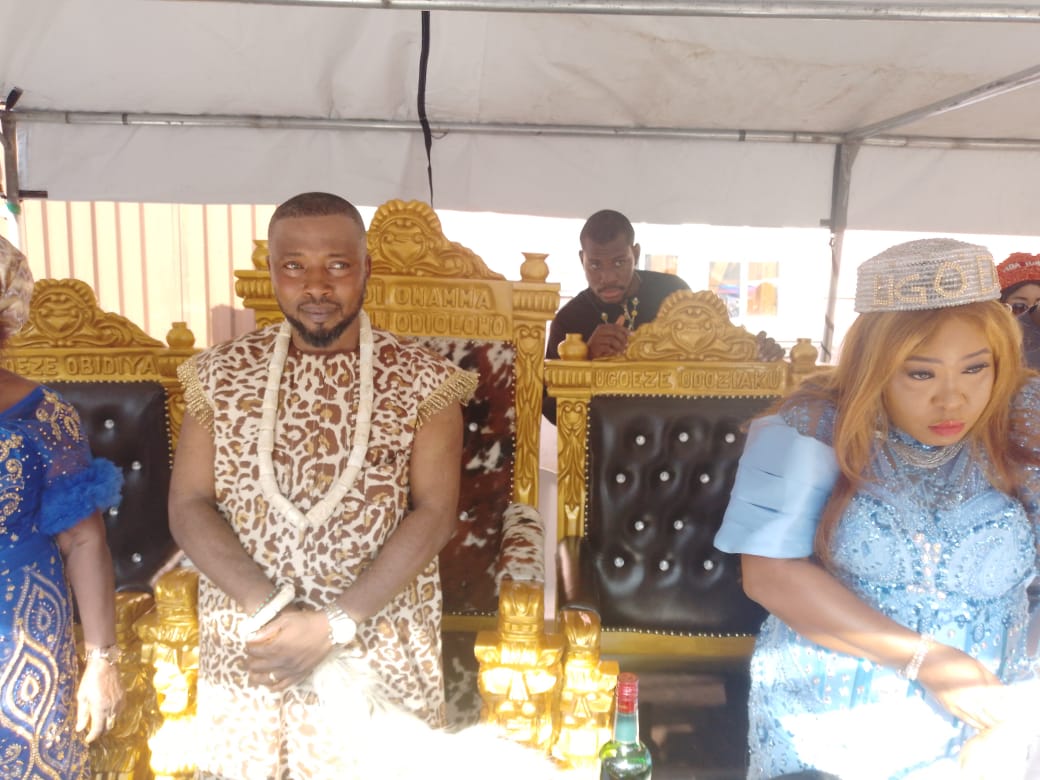 Tributes poured in like torrents , at his Obi Oganihu Ndigbo Palace located at No. 6/8 Ikale Street ,Papa Ajao , Mushin, Lagos State , which was the venue of the occasion , as everyone extolled the virtues of the man of substance with a golden heart.
As Ezediohamma takes the center stage, every guests appreciated his stunning flowing kingly outfit, reminiscent of a Royal ceremony, that left all in great admiration.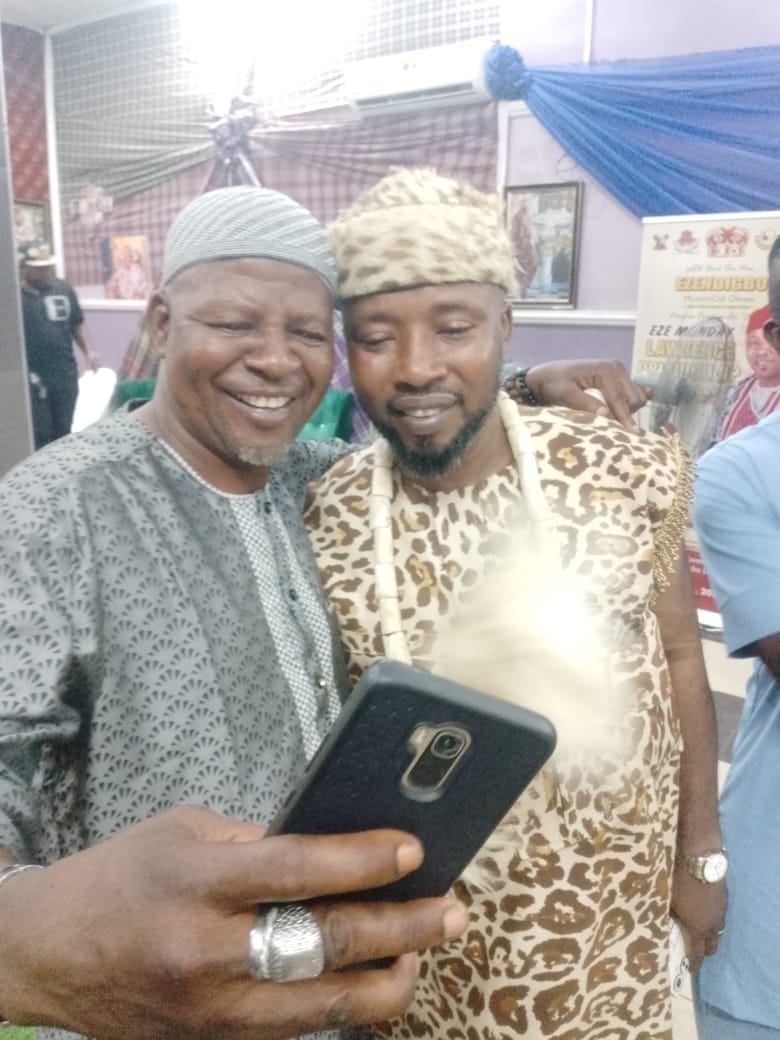 His gorgeous apparels it was learnt, came from the collections of a notable designer .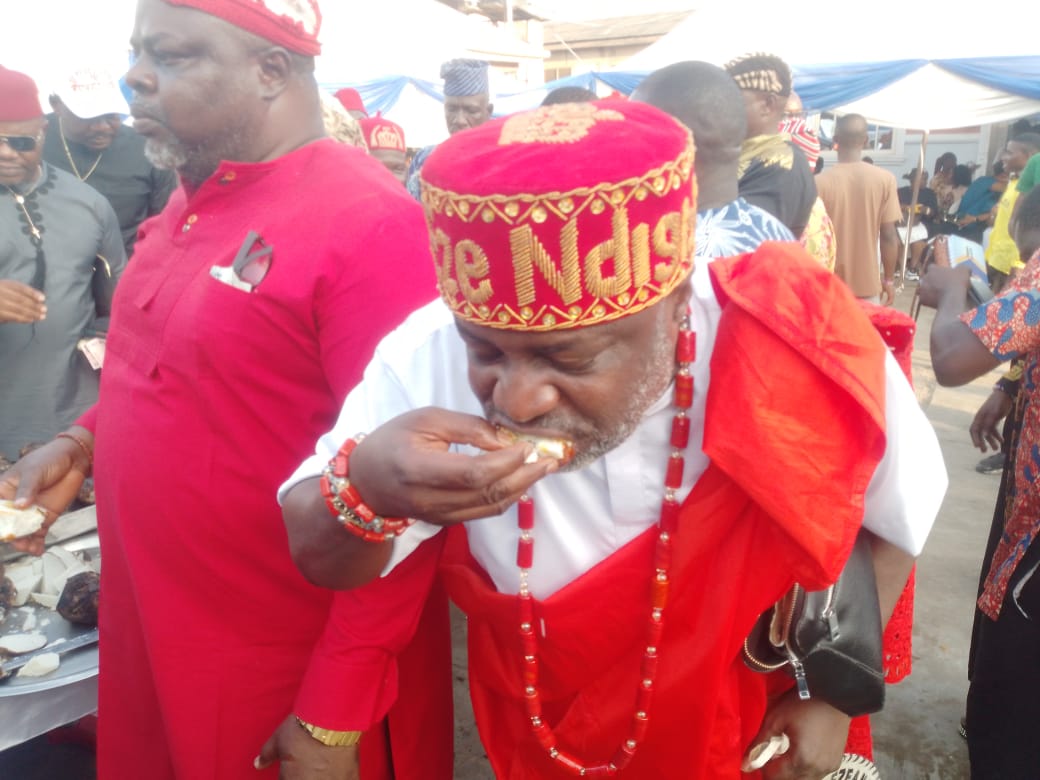 Indeed , the event was all full of emotions, fun, thrills and paparazzi, as one of the best adorable, kind hearted Market and Igbo leader, socialite and lovable Man of substance, pulled crowd of dignitaries and bigwigs to his humble abode, in rare Thanksgiving to God Almighty that spared his life for 50 years.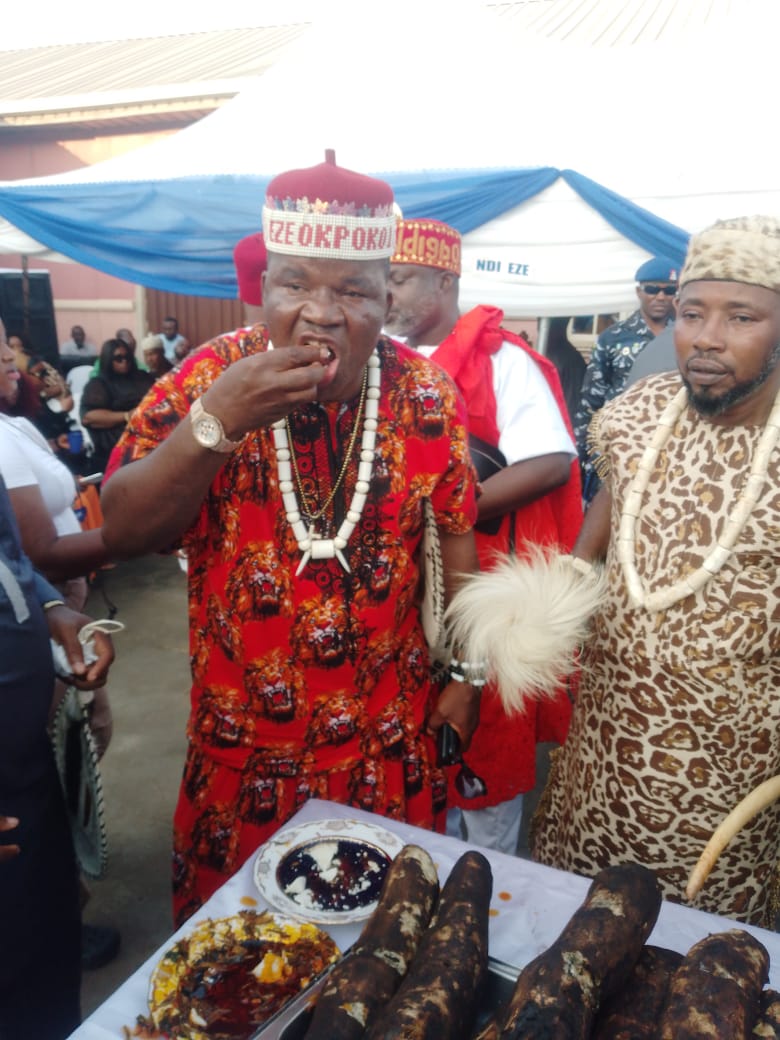 The occasion was in tandem with the philosophical words of a great writer, late Paul Anueyiagu Edom, that "It is more glorious to celebrate achievers while alive, so that they will witness, than when they are dead."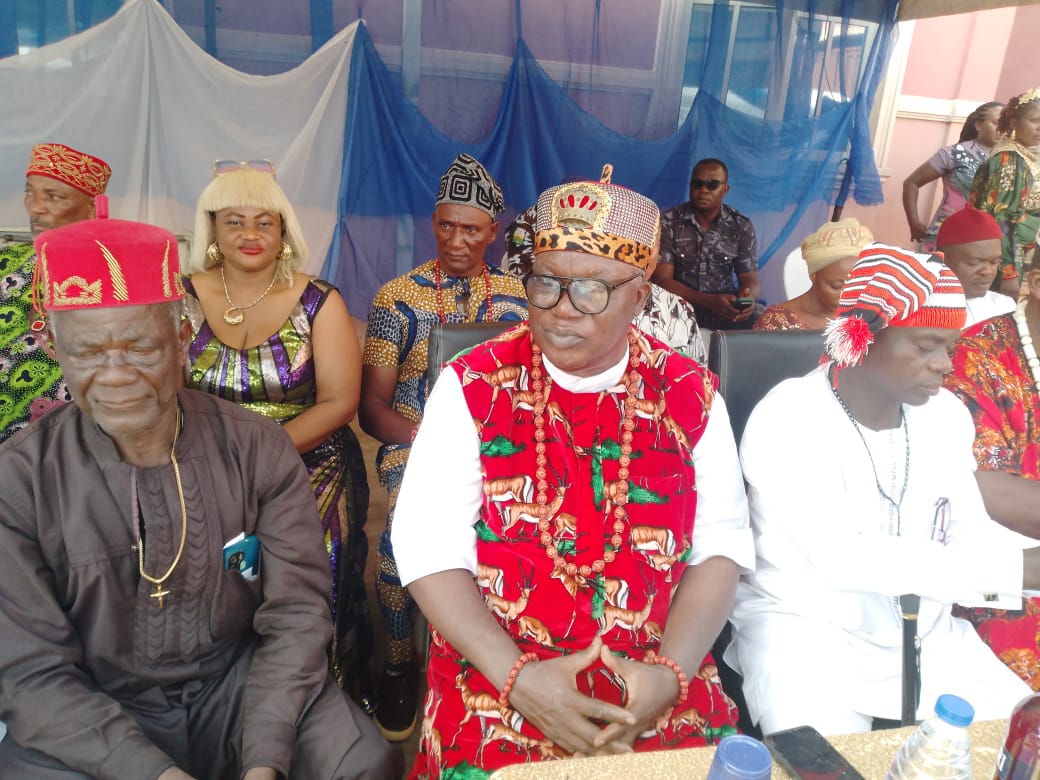 Little wonder friends, families and well wishers deemed it pertinent last Friday, being precisely November 10th, 2023, to honor "Osisioma na Echendo 1 na Mgbidi" , the great 'lion' as he is fondly called by his inner circle friends and admirer.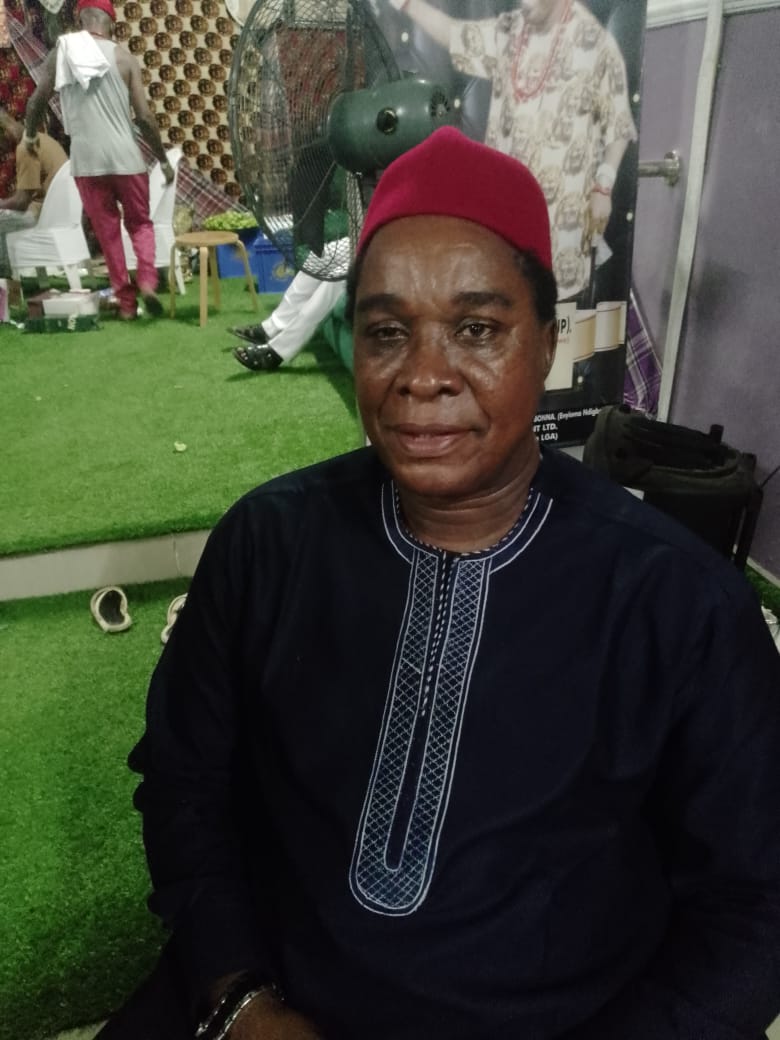 He was celebrated in a highly electrifying carnival of some sort, where many Mushin residents and Ladipo Market traders amongst others, thronged to the venue in a show of solid amity.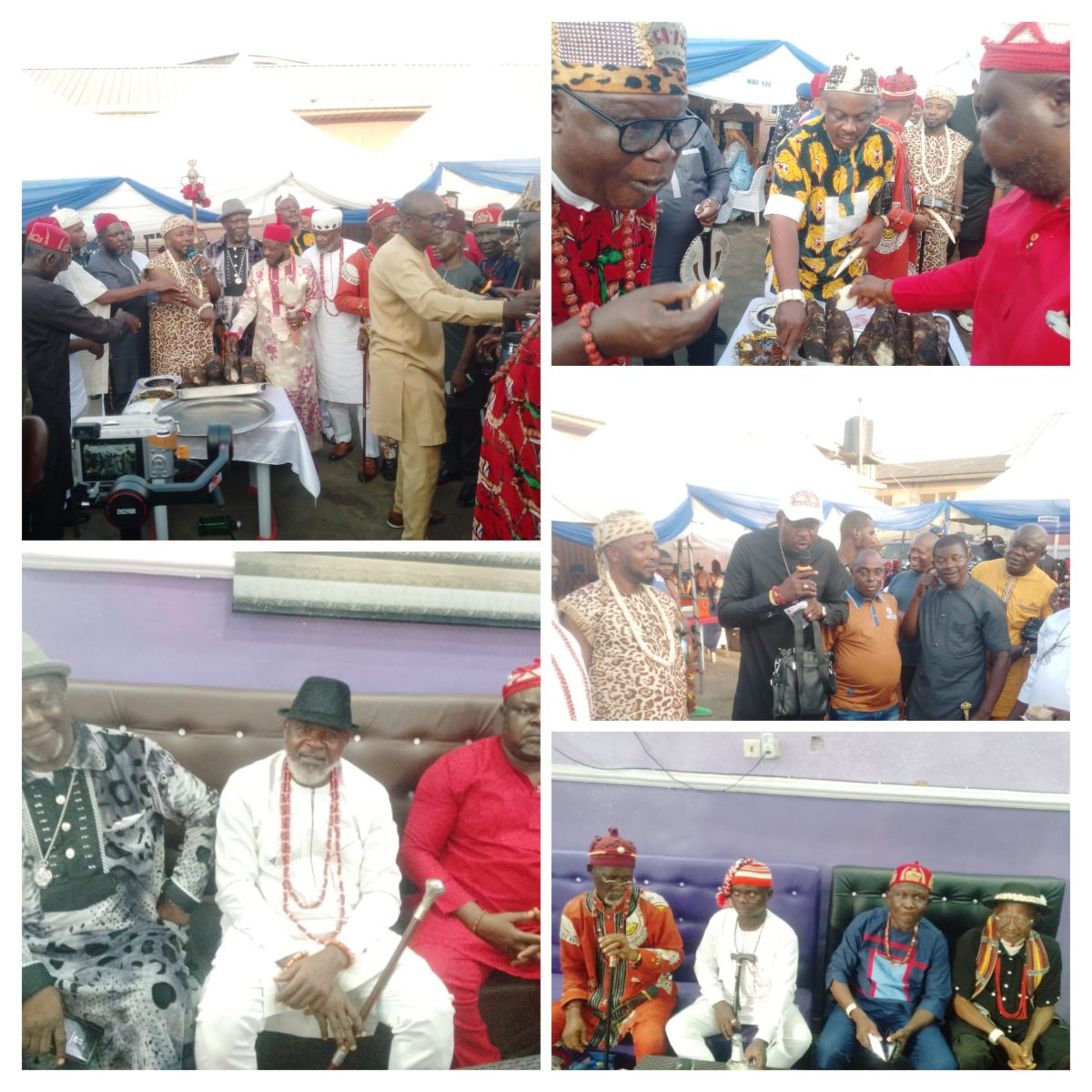 The Chairman of the Occasion, Chief Prosper Chukwuka,Who lateness to the event did not deter him from launching the "Ezediohamma Foundation" with N2 million, Eze Nicholas Njoku donated N1million and others gave according to their pockets.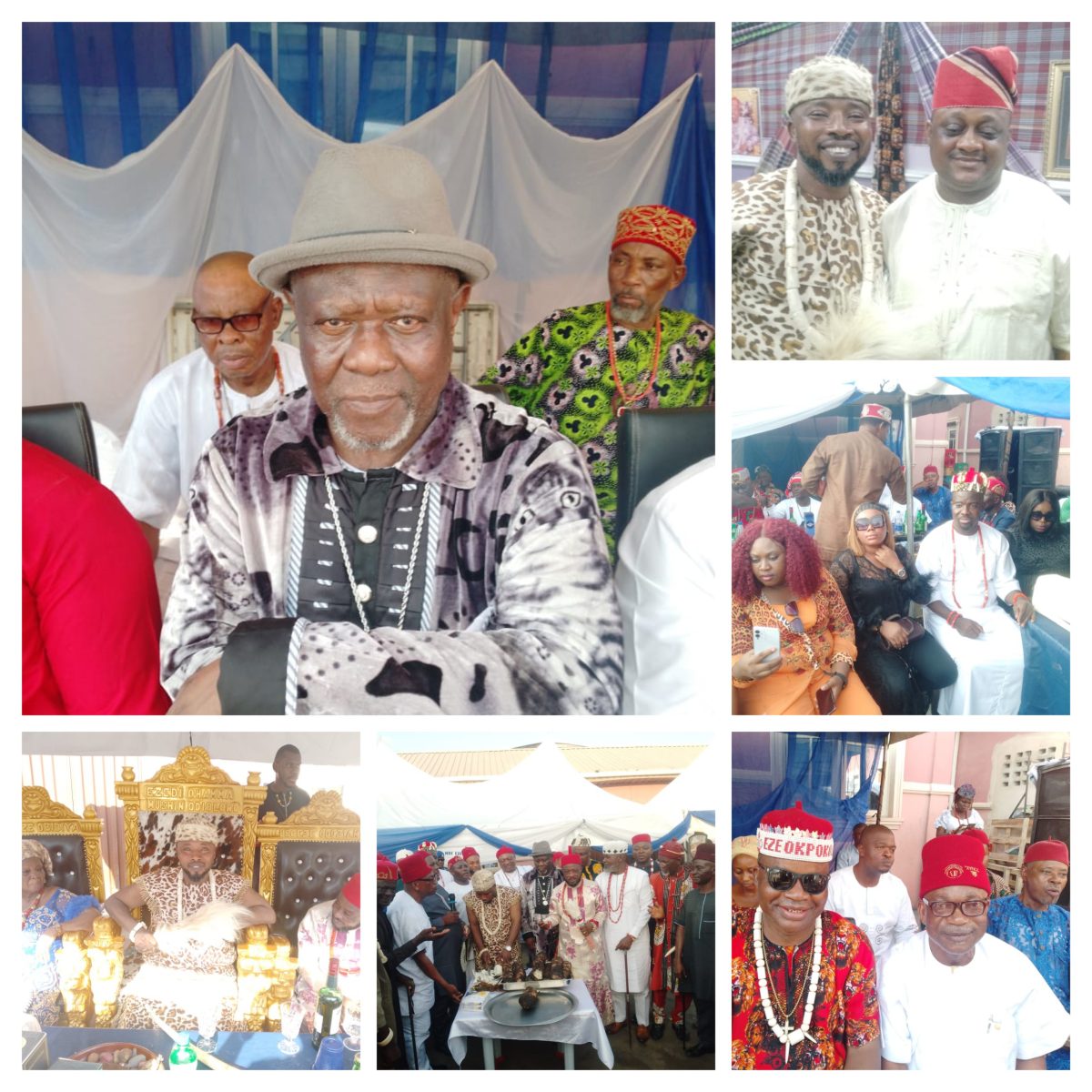 This was followed by the empowerment of the palace women, the handicapped, less privileged in the society and plots of land donations,which was gathered, gulped over N200 million from Ijoba's pocket.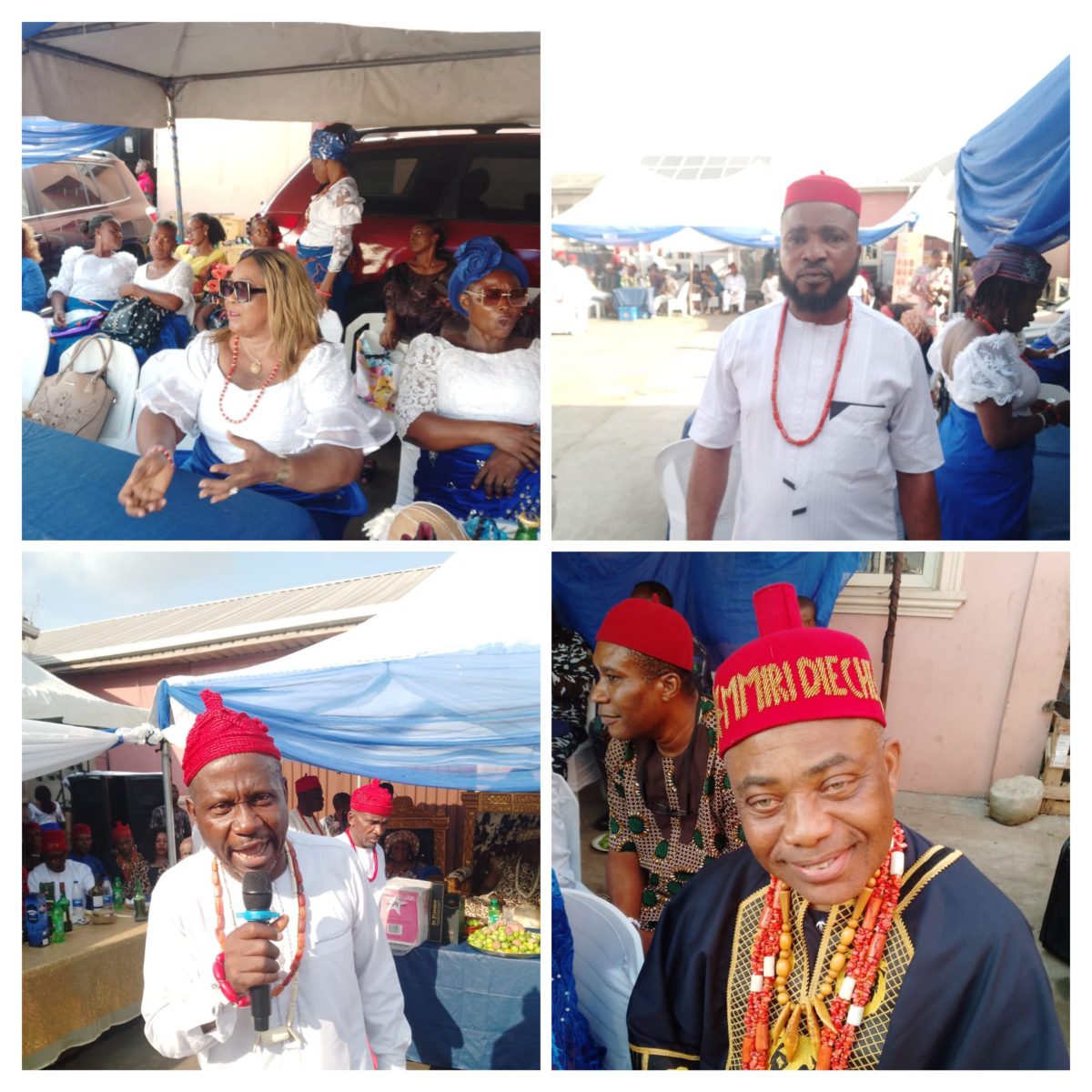 Shortly after the empowerment, Eze Monday Lawrence Obijiogu, was joined by other Eze Ndigbo in Lagos, to bless, cut and eat his new yam, in the celebration of his New Yam Festival.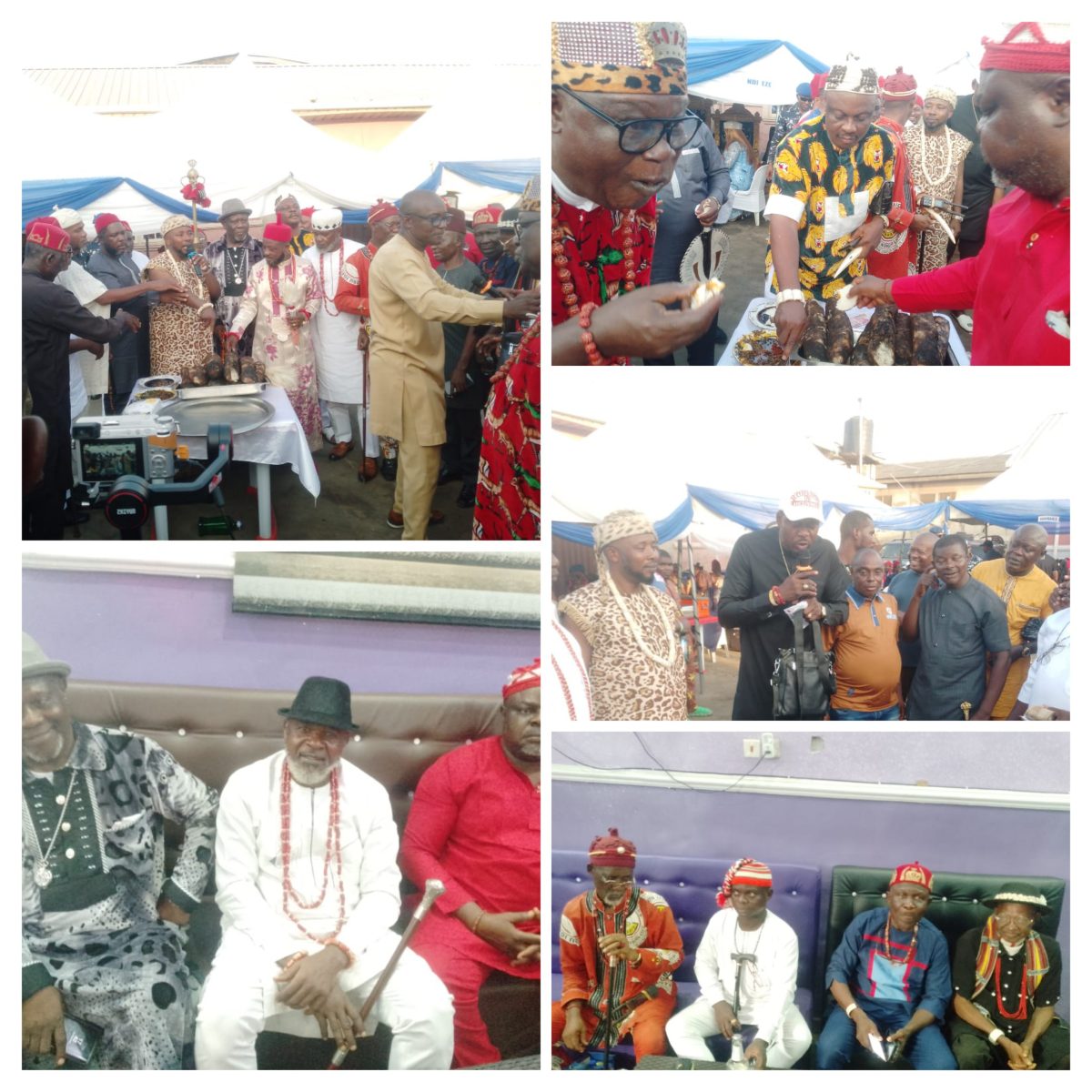 Also different Clubs like Adorable Ladies were on the list of other front line friends, bigwigs, guests and Organizations that graced the occasion to celebrate the amiable Ijoba .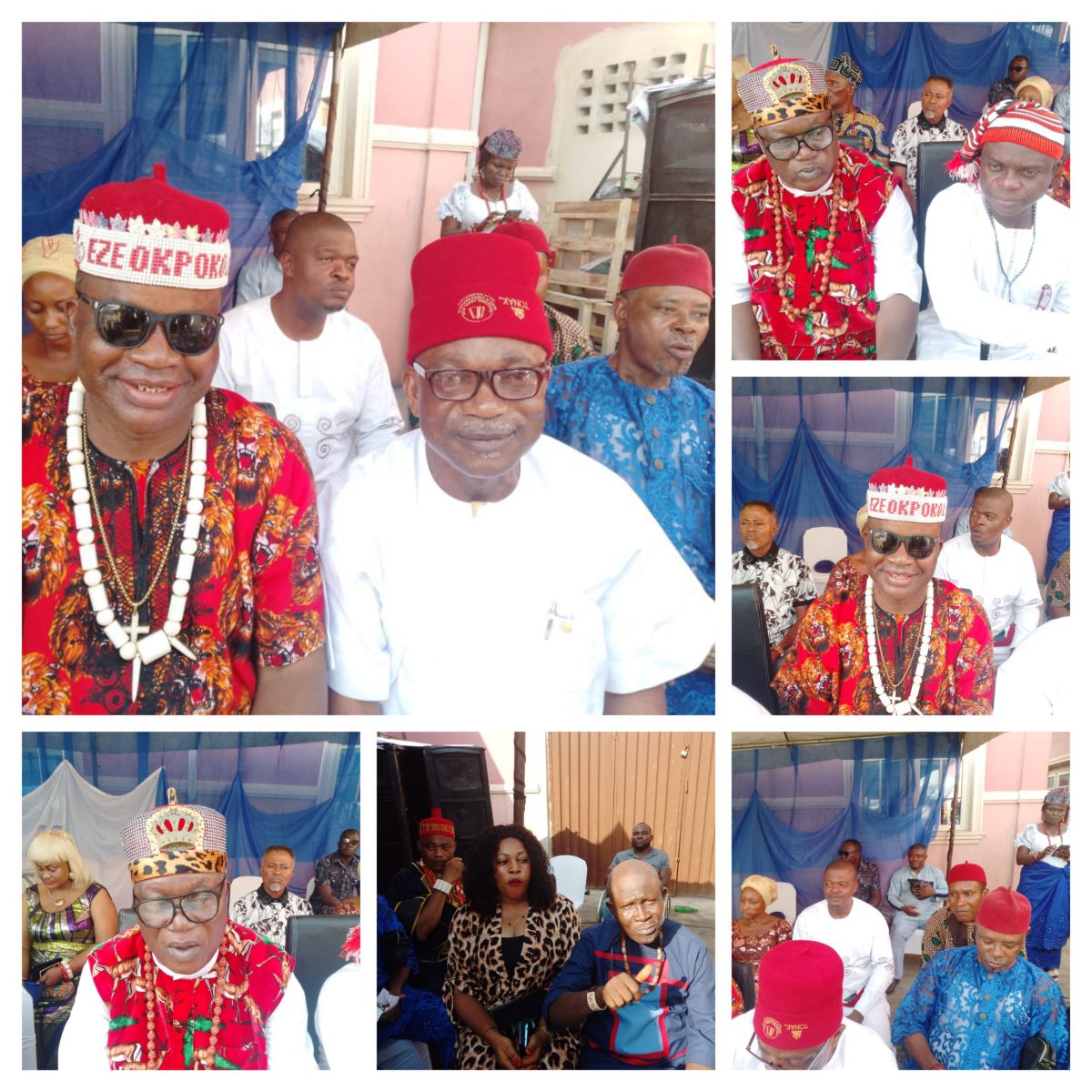 Just as the Dress Code adorned and adhered by guests, created a pious and heavenly atmosphere at the event that commenced officially by around 1pm with an opening prayer by Obi Oganihu Ndigbo Palace Chairman, Chief Uche Sam Okpara .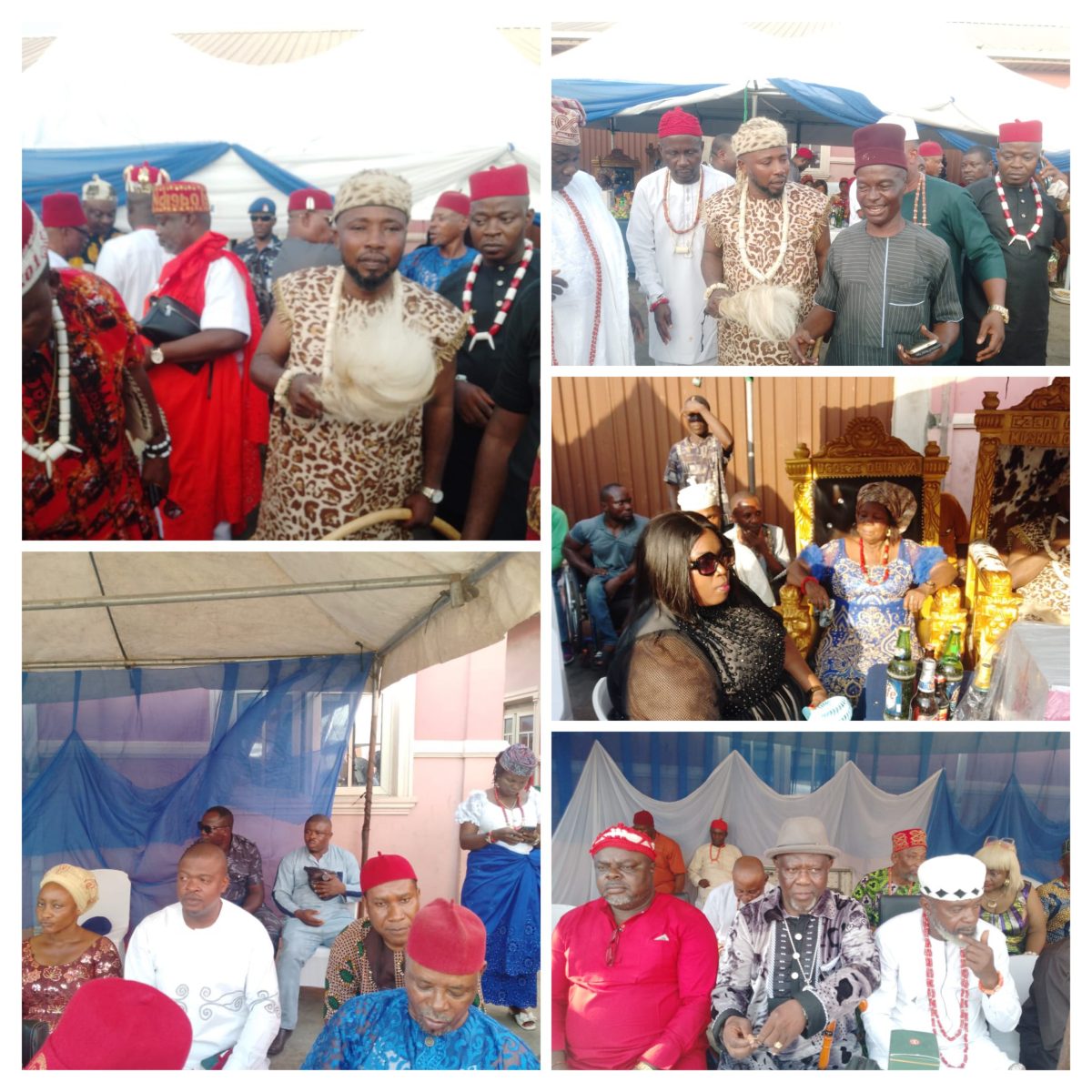 However,One remarkable thing behind this party , is that it was majorly sponsored by Eze Monday Lawrence Obijiogu, who is also the Bobaselu Of Mushin land and Asiwaju of Ewu Kingdom .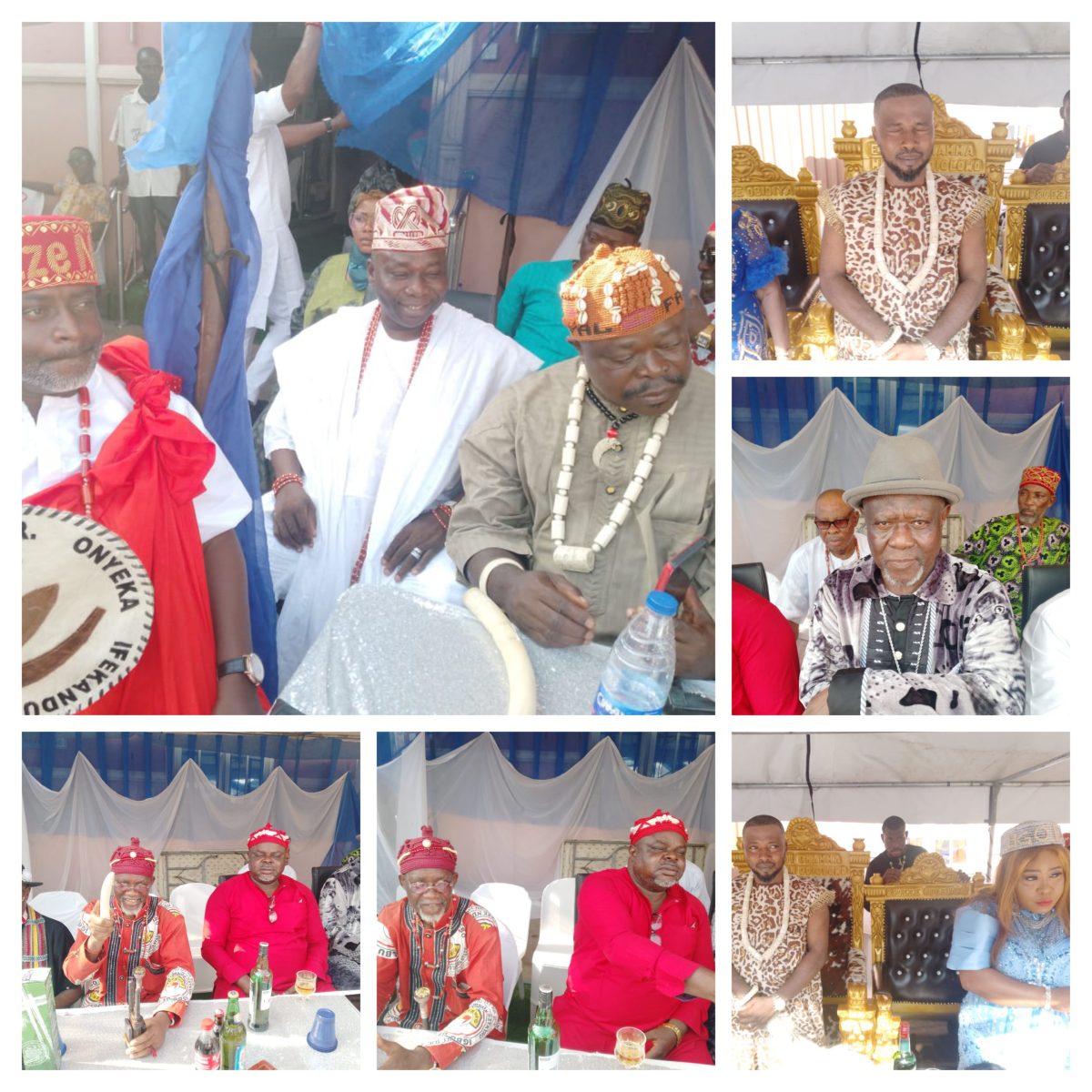 Who his Onowu , Prince Andy Moore Ezejioha Known as "Obuteife, Apiti,Ifeagujiemeire" , described in the Palace Welcome address as;" the Ever smiling, Charming, Elegant Cheerful giver,philantrophist , financial backbone and the only Eze Ndigbo that gives and don't collect from people in his community."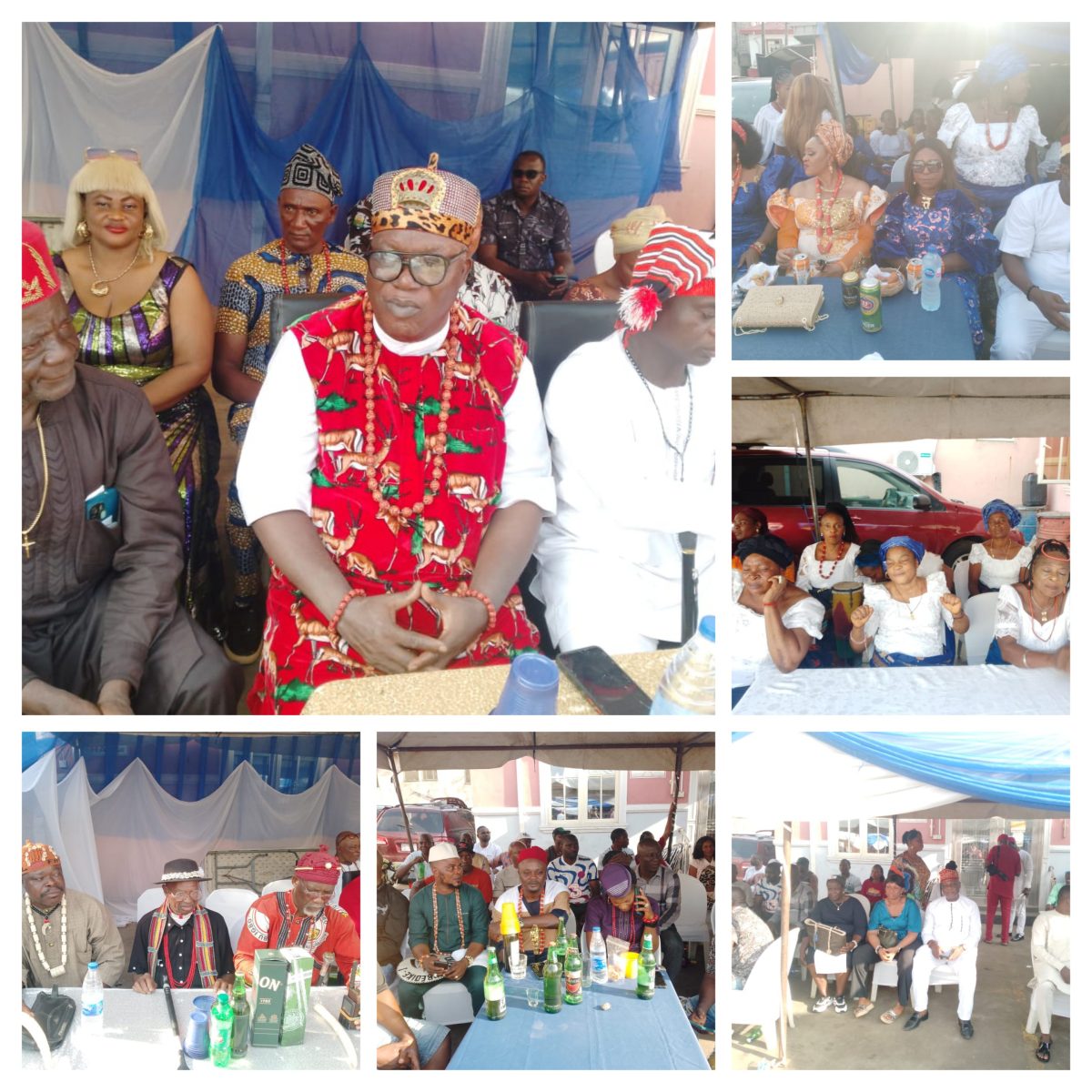 Ezediohamma,who is a descendant of the royal Obijiogu Mgbidi Lineage in Imo State , was joyous as his Mother, the Queen Mother, was live in Lagos, seated by his right side to celebrate the golden Jubilee.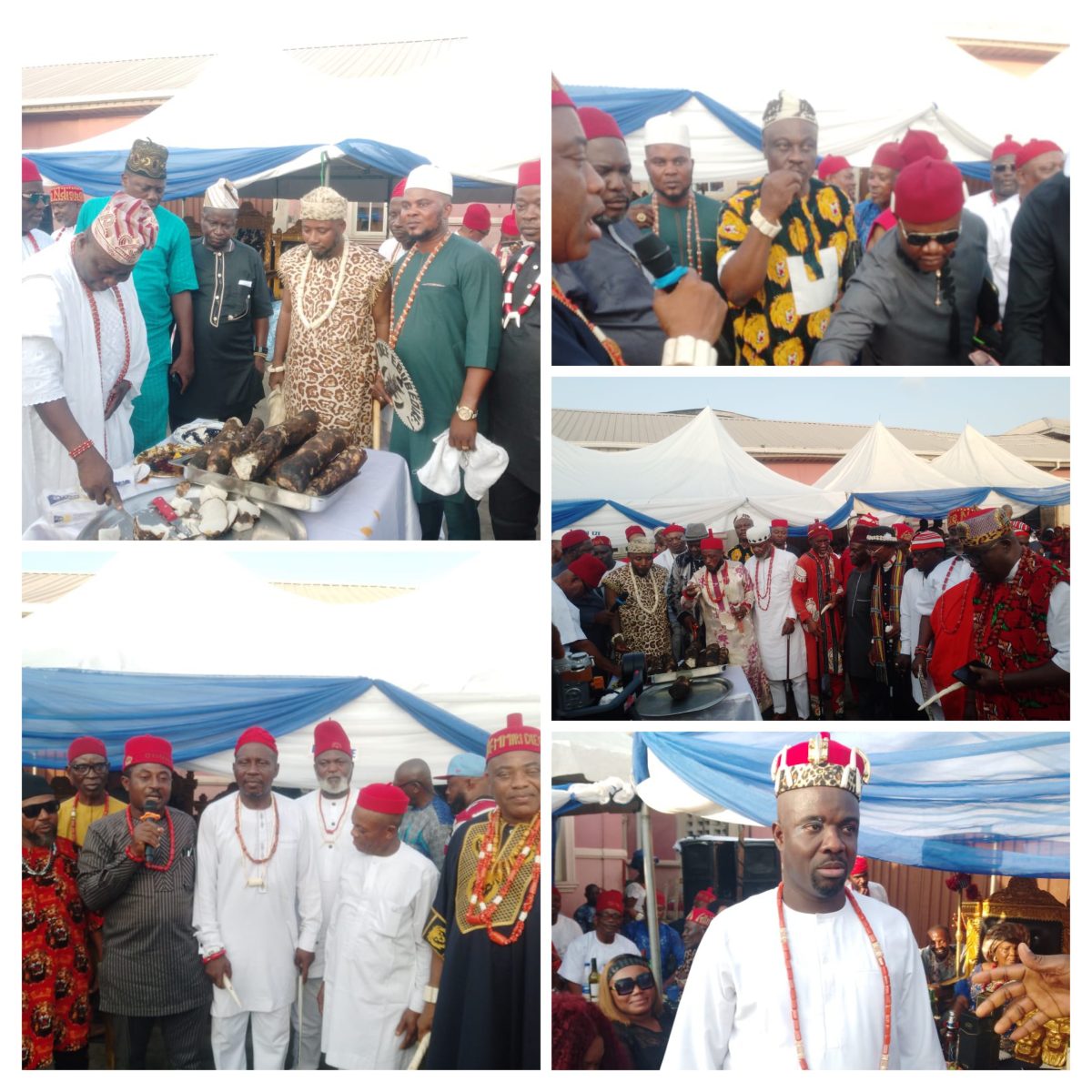 Indeed,Ijoba's Mother has a remarkable quality of resilience, determination and boldness. she weathered all storms of life and surmounted trials, to become a successful mother and envy of her compatriots.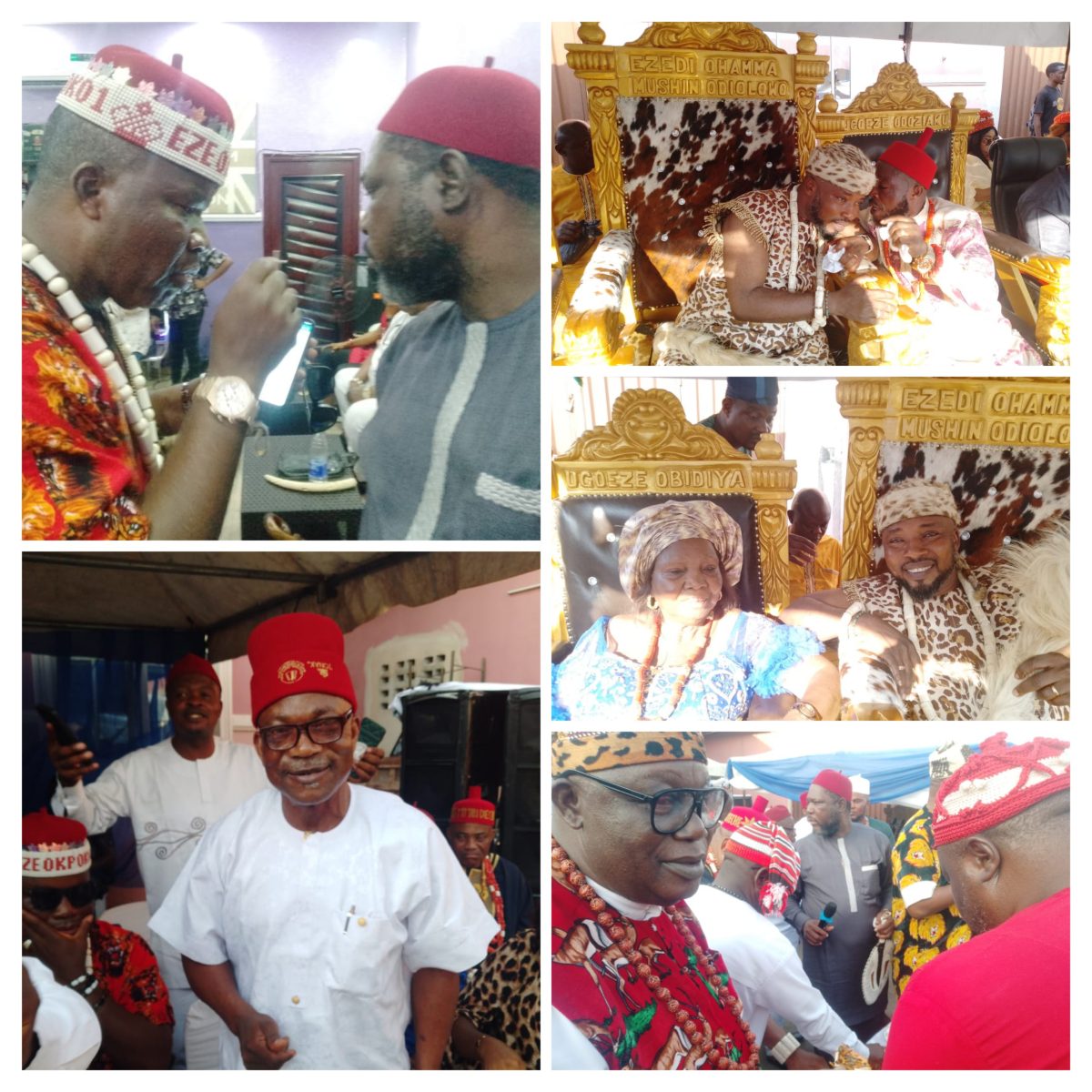 Truly, her life story of success from grass to grace, has been a turning point and reason her friends gets endeared and magnetized to her, which was evident at the event.
She was said to have followed her heart when she got married years ago to her heart thromb and they were blessed with both Male and female children.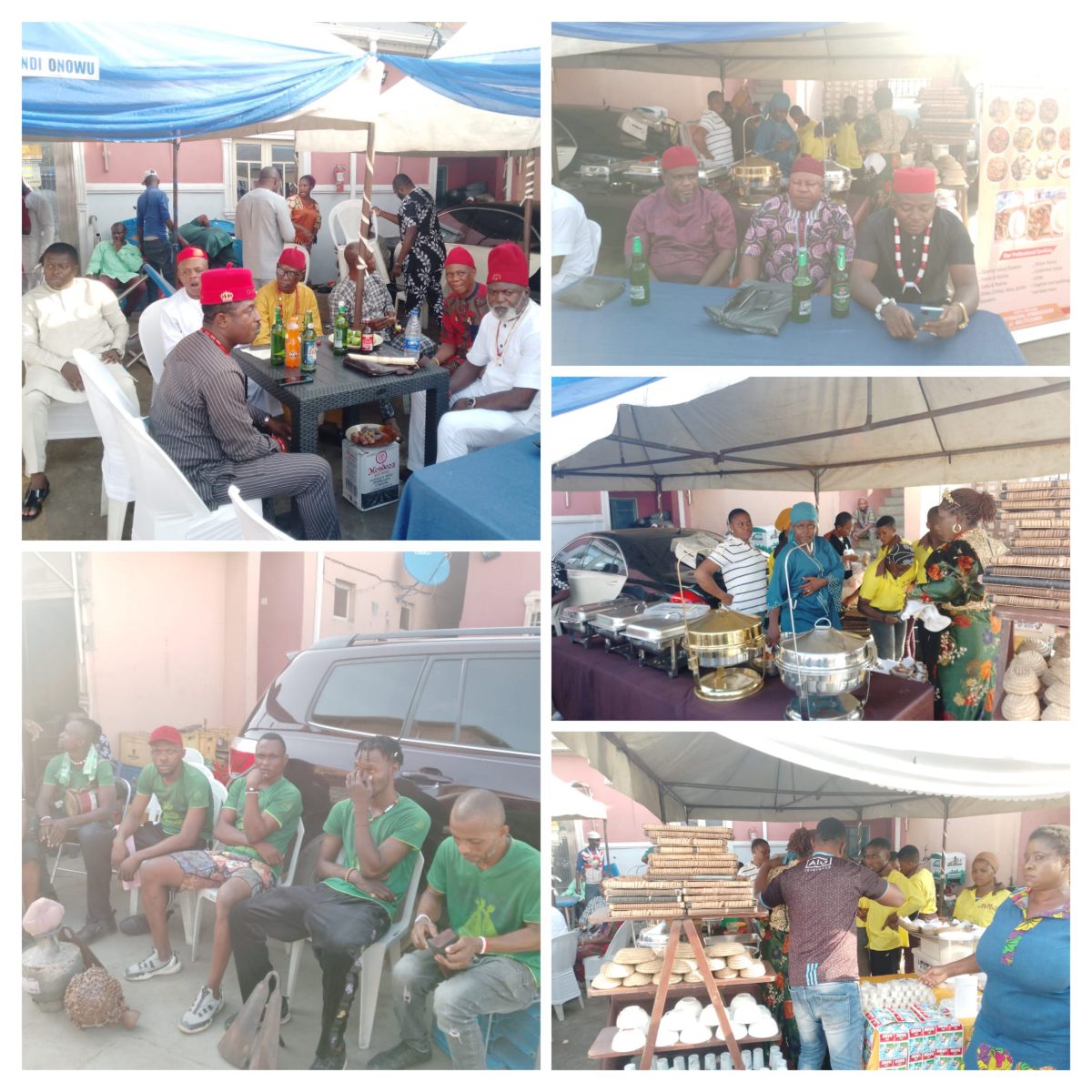 Eze's Mother has a life style that is rooted in Christianity, as she constantly insisted that her life and family depended on God in all their activities.
Her Neighbors adjudged her as a down to earth woman, who would not contribute to anything that will cause problems and she also gladly participated in their neighborhood activities, while many other people testified of her advisory capabilities once contacted.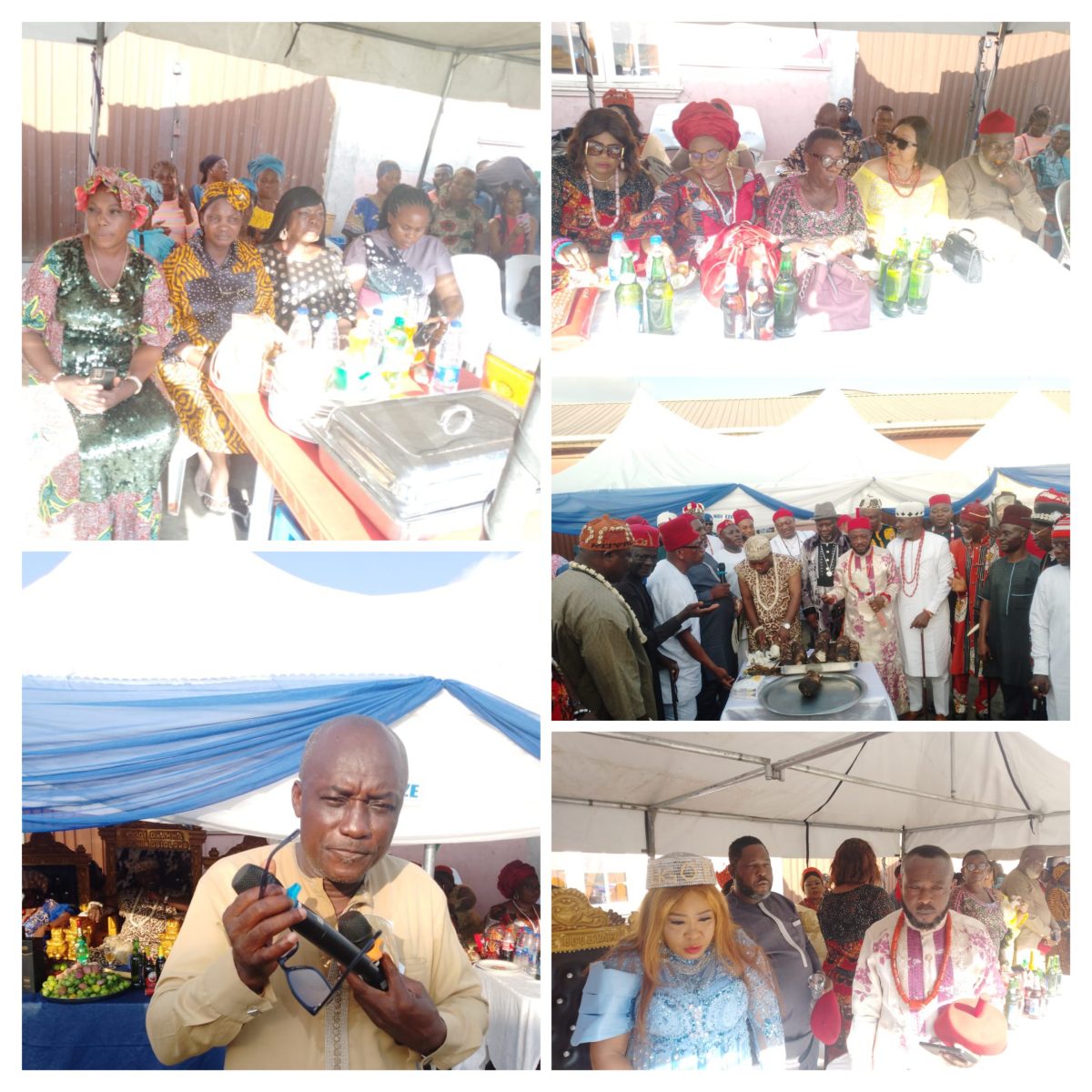 Speaking while welcoming her guests, Onowu Ezejioha,who was full of excitement, expressed his heartfelt gratitude to God . He also expressed his candid appreciation to the guests while Narrating how he led some Igbo residents and leaders to appeal to Ezediohamma Monday Lawrence Obijiogu, for three months to accept his nomination to be coronated Eze Ndigbo in Mushin and Odiolowu.
Chairman, Obi oganihu Palace, Chief Sam Okpara , while speaking on behalf of the Eze, praised ijoba on his capacity to bring peace between the Yoruba host and the Igbo residents. He also extolled his large heart for initiating the empowerment for the indigent people and being the financial backbone to the palace ,"very supportive, hence we rallied round to celebrate him and pray that she sees many More birthdays".
Also commenting, Mushin local government House Leader, Honourable Williams Olamide, expressed his appreciation to the celebrant.He started that he has been attending such events organized by ijoba and thank him for being a bridge builder between the Yoruba host and the Igbo residents in Mushin.
Most of the guests who thronged the occasion, did not only celebrate Ijoba , but they joined the rest of the family members to dance and exhibit exotic dance steps to the joy of the excited celebrant, who watched the electrifying, scintillating dance session.
Indeed, it was a big bash, Obi Oganihu Ndigbo Palace women displayed their unique dance styles while giant Masquerades also displayed their art.
Food and drinks of various descriptions were not in short supply , as the ever smiling celebrant ,ensured that every guest had enough to eat and drink, while some had take away food packages .
Infact, very unexpected of a day party, Many Guests were seen relaxed as at 9 pm, without any sign or willingness to go home or better put, they were not in hurry to disperse.
Thanks to the lovely and enjoyable music vibes from the DJ and hilarious comedies , dance steps of the MCs.
Share this Post