PHOTO SPEAKS, AS GOD FATHER VISIT'S GOD SON, WOMAN GENERAL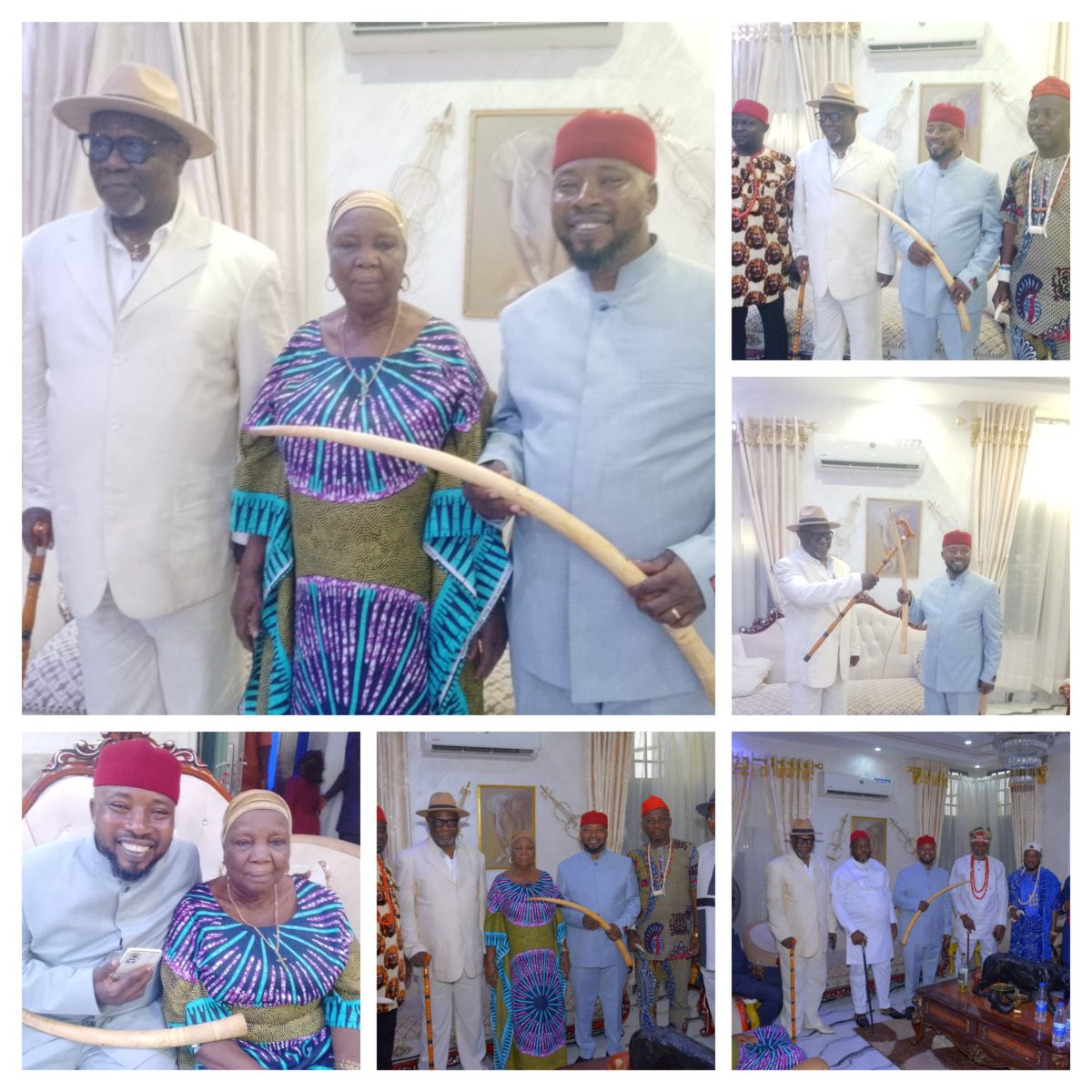 Share this Post
It is not out of place when people resonance a popular Maxim which says that "Honour Should Be Giving To Who Honour Is Due".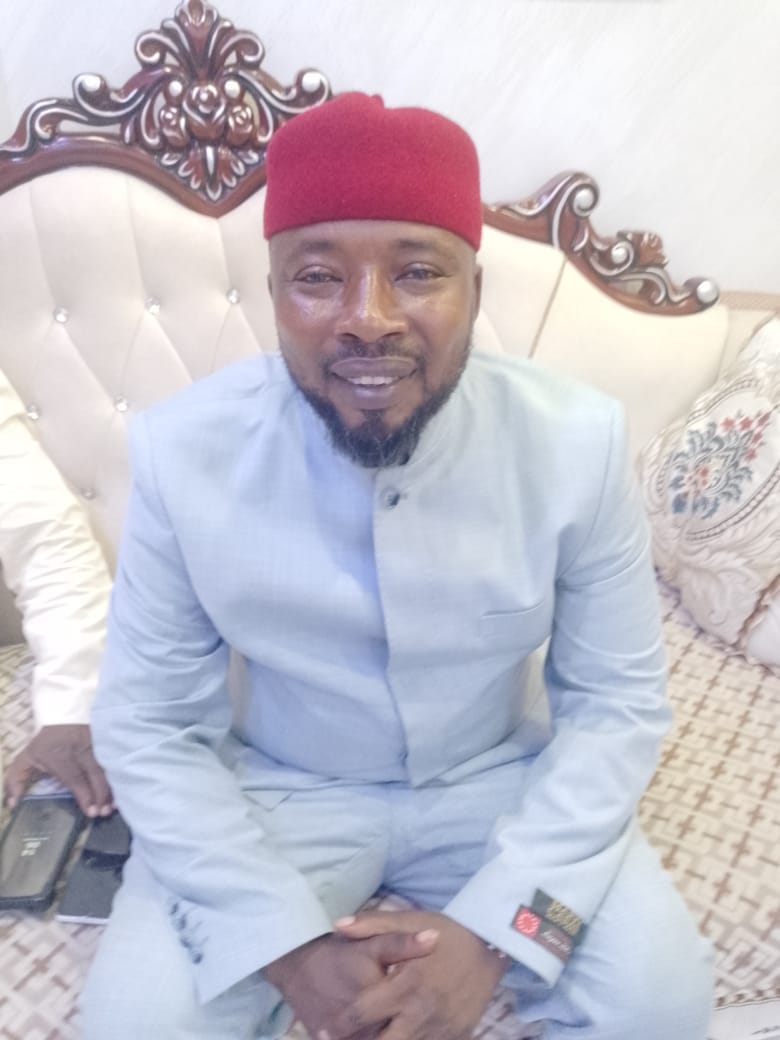 This ancient wise saying, mostly practiced by the "Organized World", which many choose to call "The Mafia World", was replicated last Sunday at Ajao Estate area of Lagos State, when a Young Popular Market leader, Baba Oloja, His Royal Highness, HRH, Ezediohamma, Eze Ndigbo in Mushin/Odiolowu Area,Eze Monday Lawrence Obijiogu, Ijoba, temporarily suspended his Golden Jubilee birthday celebration that was already in session at the Obi Oganihu Ndigbo Palace, located at No 6/8 Ikale street, Papa Ajao, Mushin and dashed down to his Palatial Country Home in Ajao Estate,to receive and host his 'God Father' in the Circle of Millionaire Ezendigbo Title holders Association Lagos State, Eze Uche Dimgba, Eze Ndigbo in Ikeja,popularly known as Okpotemba.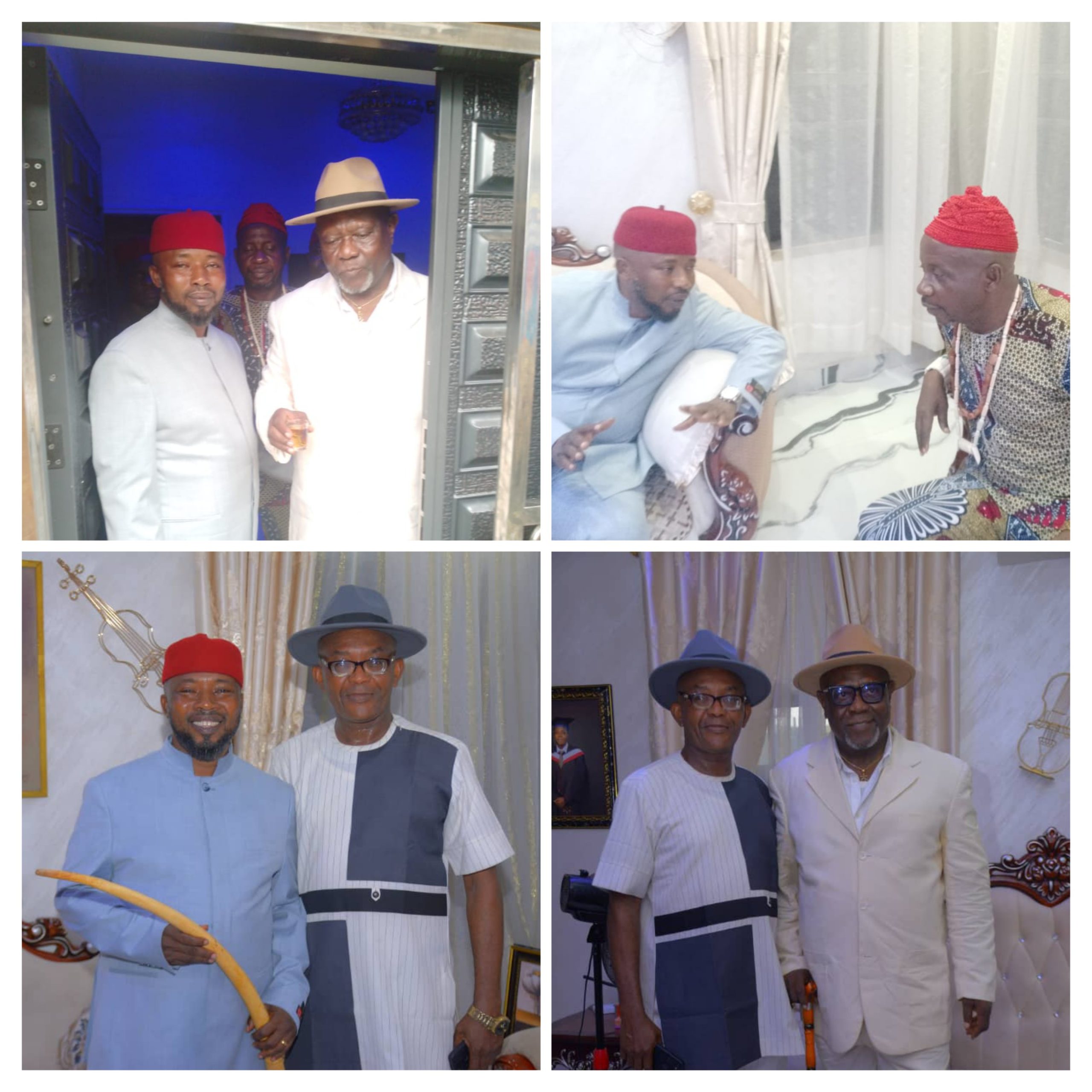 On hand to welcome her son's 'God Father 'and Ezeship guardian,was the Queen Mother herself, Mrs Rebecca Obijiogu, Popularly known in Mgbidi Community and Imo State as "GENERAL".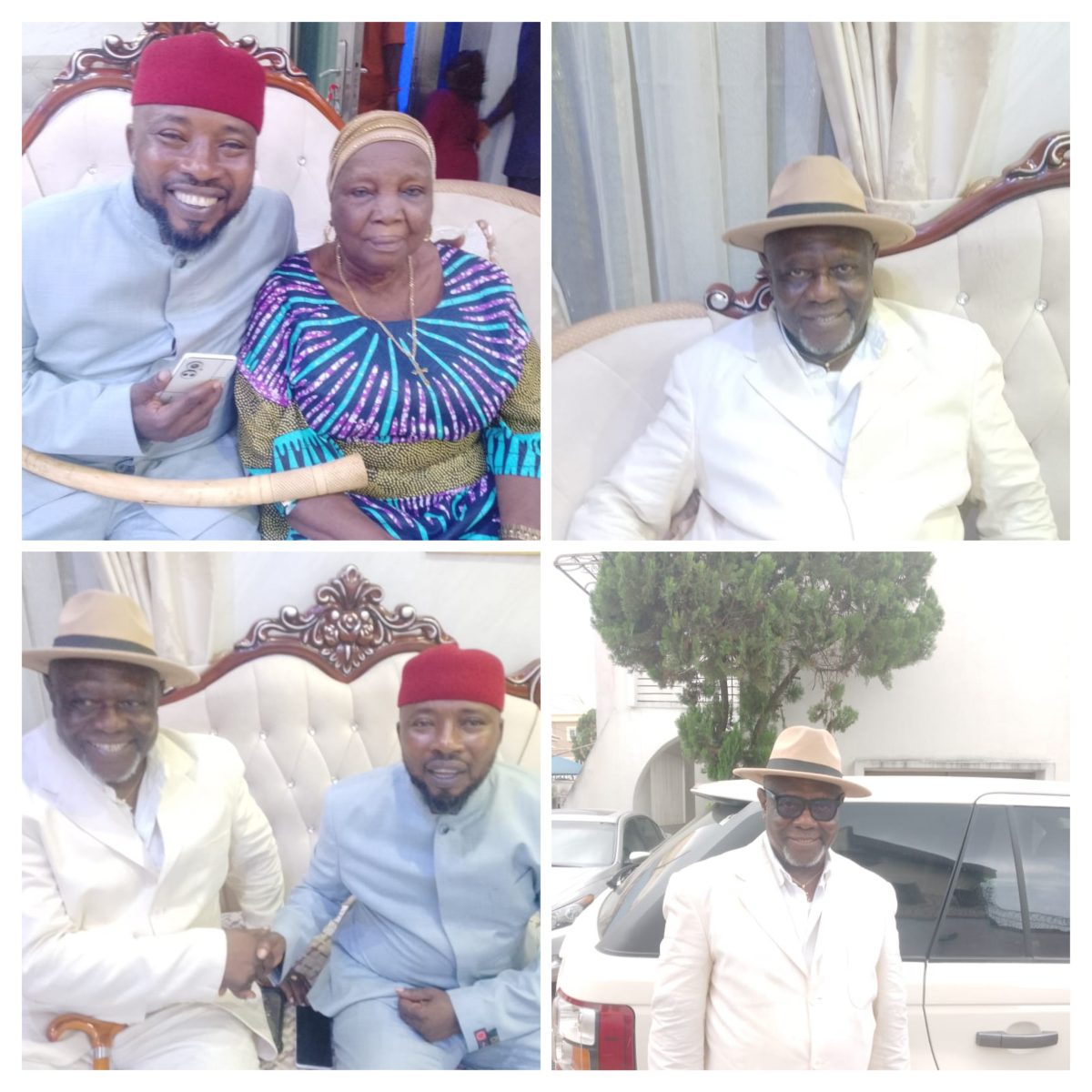 The receiption which was hitherto planned for only One Man, "Okpotemba",unexpectedly but usual and normal with a wealthy, popular, cheerful giver, philantrophist and Eze Ndigbo that loves people around him, was besieged by other notable Ezes, Chiefs, personalities, who on hearing about the receiption, thronged to Eze Obijiogu's edifice to partake in the prayers and libations that flowed like torrents.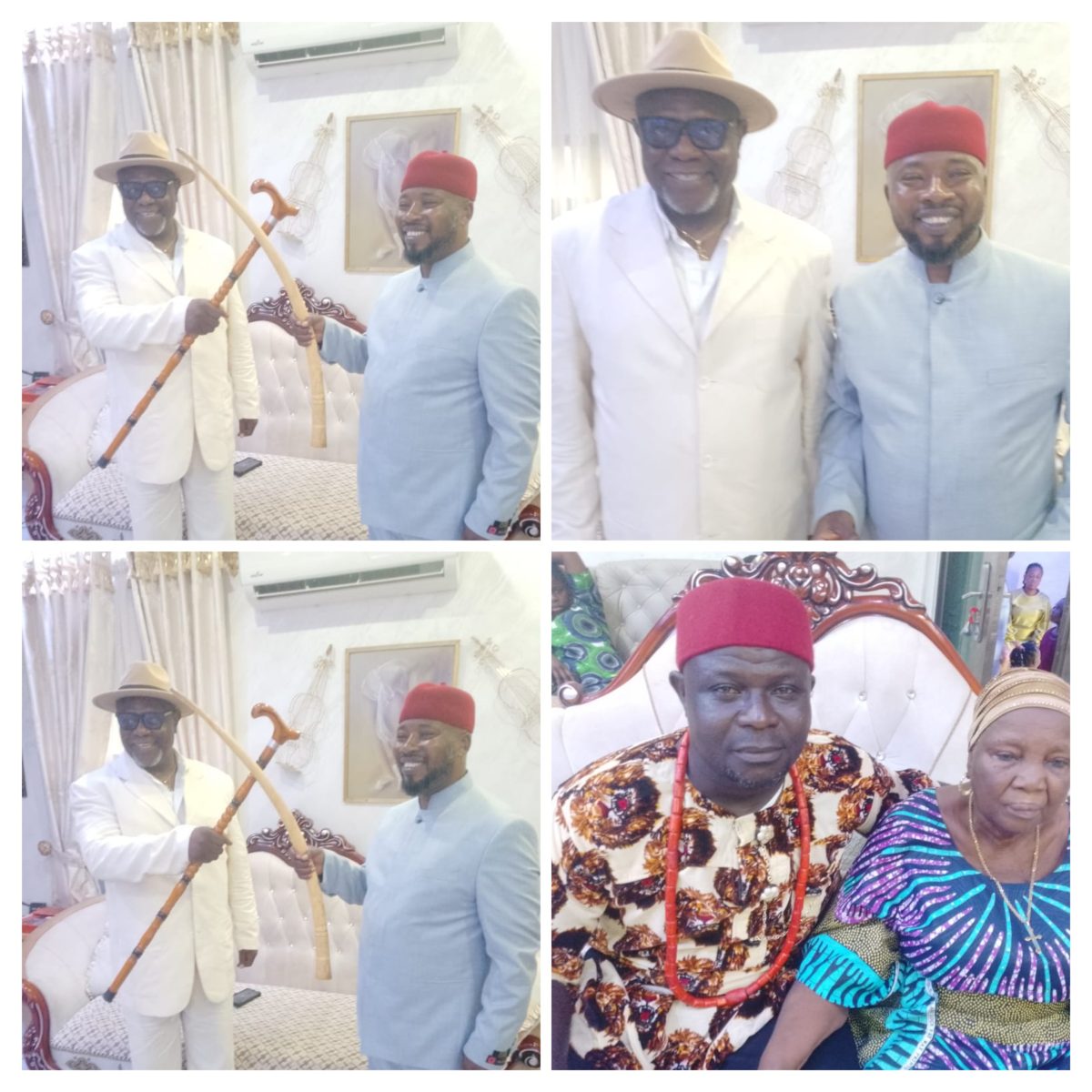 Some of the dignitaries that joined the special receiption,are the Diaspora Chairman of Eze Ndigbos from Imo State, world wide and Eze Ndigbo in Aiagbaka Ejigbo Lagos state, "Eze Eziokwu Bu Ndu", Eze Nicholas Njoku,' Ejima Ijoba '; His deputy, Eze Ikosi Isheri, Eze Remi Anyamele ; Eze Kingsley  Anayochukwu  Nwaololo, Eze Igbo 1 of eti-osa East   LCDA ; Obi Oganihu Ndigbo Engine House, Onowu, Prince Andy Moore Ezejioha, known as "Obuteife, Apiti"; Ochiagha Gurugburu, Chief Japhluke Ejimadu, Chief Omariko Uche; Publisher of News Planet International Newspaper, Edom  Emmanuel and others.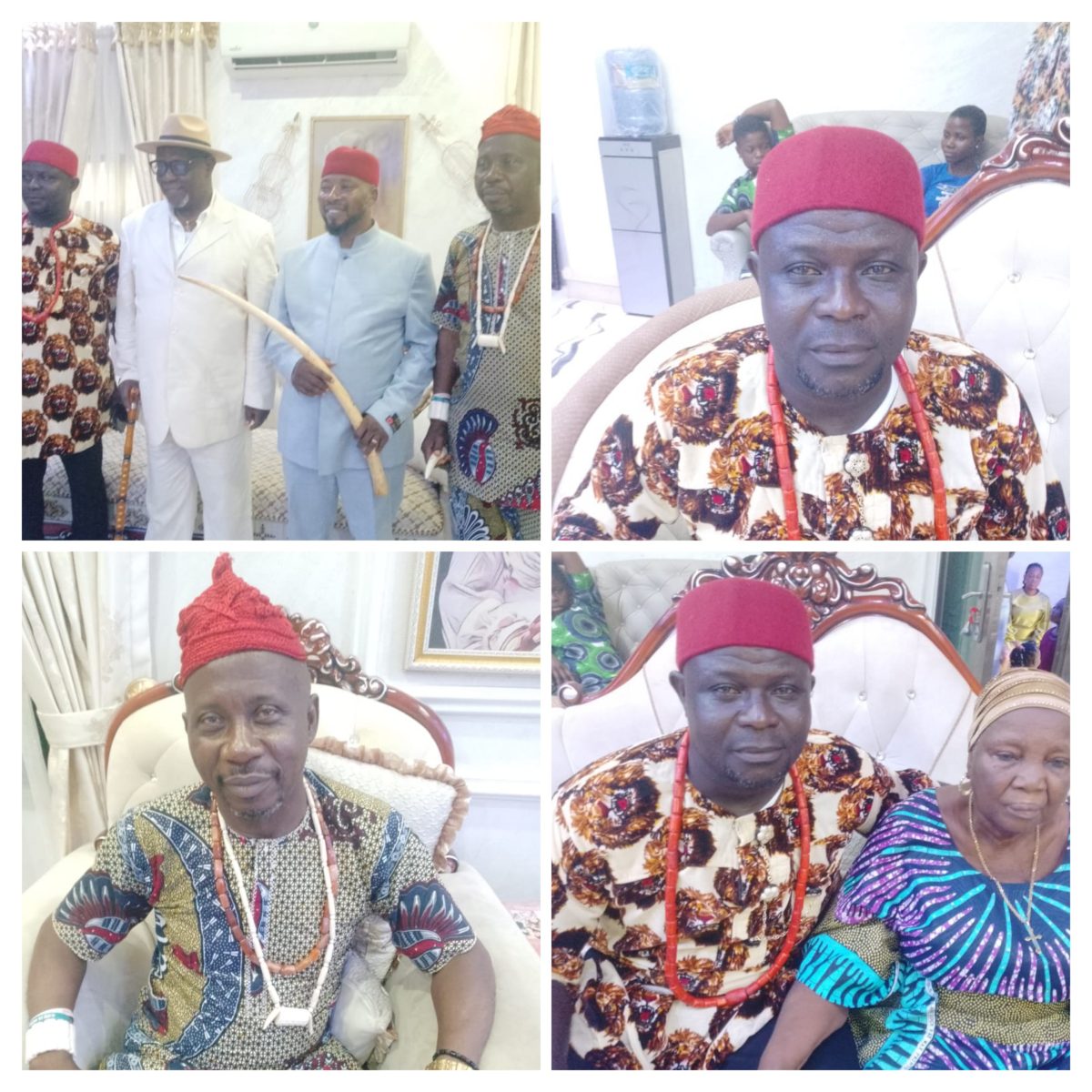 Speaking, Eze Okpotemba, appreciated his host, Ezediohamma, praised him on his achievements in life and for being a good role model for upcoming Igbo Leaders.
He congratulated him on his wise decision to join the Millionaire Ezendigbo Title holders in Lagos State.
Okpotemba while expressing his good wishes and fervent prayer for Obijiogu's family, poured libations, pleading God to protect, elevate and continue to bless Ezediohamma and his family.He finally eulogized the virtues of the Queen Mother, Mrs Rebecca,the General, for bringing up her children very well.
Responding, the Host, who is the Osisioma na Echendo 1 na Mgbidi, thanked Okpotemba for honoring the invitation.
He bluntly declared that he was proud to announce Okpotemba as his 'God Father', especially on the issue of Eze Ndigbo title holders in Lagos State.
Share this Post