Igbo King Makers Chairman, Chief John Uche, Disowns Umenwekwe  Chukwukadibia's Ezeship In Oriade LCDA,Threatens To Penalize Him.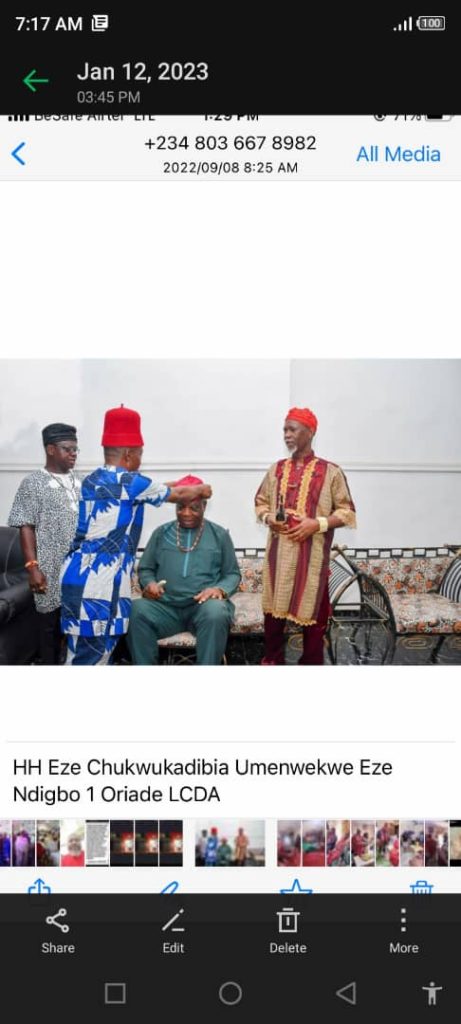 Share this Post
The Chairman of Igbo King Makers Outside Igbo Land and First President Of Ohanaeze Ndigbo In Lagos State , High Chief John Uche, has publicly renounced the purported Ezeship Crown being flaunted by an alleged Impostor, Chief Umenwekwe Chukwukadibia, who is said to have falsely been parading himself as the authentic Eze in Oriade LCDA .

Distancing himself from the lies and rumours being peddled by Chukwukadibia and his cohorts , by falsely claiming that Chief John Uche crowned him Eze in Oriade LCDA, by using a photograph that was taken during Chukwukadibia's traditional cleansing and prayers against High Blood Pressure , conducted at Eze Christian Nwachukwu's palace in October, 2022, the distraught King Maker Chief Uche denied ever Crowning Chukwukadibia as an Eze in Lagos state.
He disowned Chukwukadibia and his false claims on Oriade LCDA Ezeship, threatening to penalize Chukwukadibia if he continues to dent his image and reputation he garnered decades back.
Querying the authenticity of Chukwukadibia's claims, Chief Uche asked "if Ezes are crowned in another person's Sitting room?, Because as at the time of taking the wrongly circulated photograph, the committee set up by the Supreme Council of Ndieze,were still deliberating on the tussle, so , how can he be saying that I made him Eze?" .
Challenging Chukwukadibia to produce another photograph of his coronation showing himself with his wife, children and Oriade community residents at the purported coronation, Chief Uche explained thus : " Sometimes ago in October,2022, , Eze Christian Nwachukwu summoned my presence to his palace, begging me to lay hands on his brother's head , because he was on the point of death, occasioned by High Blood Pressure he was having over the Ezeship tussle issues, when they were demanding for their proof of Ezeship, I obliged with Nwachukwu's request and rescued a dying man by giving him blessing as a Chief. I pointedly told them that my laying hands on his head does not symbolize that I have crowned him Eze, so why is he scandalizing my name with his claims?. You can see that someone wants to go to prison".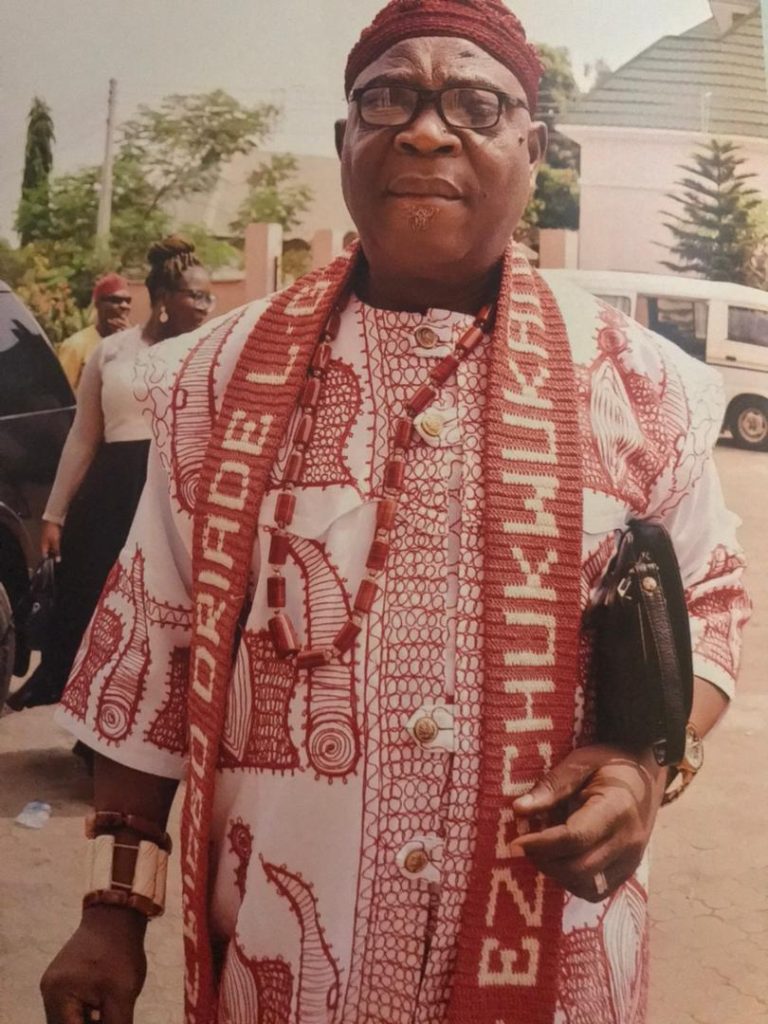 "It is on record that this issues came before the Supreme Council of Ndieze Ndigbo led by Eze Nnamdi Lawrence, and for the sake of peace , the two combatants were asked to satisfy certain conditions to be recognized as Ezes. While Eze Chimereze Emmanuel Chukwuakalikamadu was asked to maintain Eze Oriade LCDA number one, and Chukwukadibia who did not complete the requirements, as number two.Besides, Oriade LCDA residents said Chukwukadibia is not resident in Oriade LCDA.My concerns and regrets are the rubbish articles he has been publishing aggravating the issues,despite that Oriade residents he called as witnesses during the settlement process, reported that he defaulted and they decided to abandoned and desert him, ".
Threatening to revoke his earlier blessings and send him to jail for deceiving him in his capacity as the Chairman of kingmakers outside Igbo land and for claiming that Chief Sunday Udeh issued him with certificate of Ezeship,he said, " I will be forced to publicly denounce him if he continues with this nonesense, because Chief Udeh has no such powers to Crown him Eze", Chief Uche Warned.
Standing with the Supreme Council of Ndieze Ndigbo in their epic decision, Chief Uche confirmed that Eze Chimereze Emmanuel Chukwuakalikamadu, remains the authentic Eze in Oriade LCDA.
Collaborating Chief Uche's stand, Deputy Chairman, Supreme Council of Ndieze Ndigbo, Eze Vincent Iwobi , confirmed that Chukwukadibia has been removed from the supreme council of Ndieze list of membership,after he purportedly circulated a photograph of three men led by Chief Uche allegedly crowning him Eze, eight days after the council tolerated him as Eze Oriade number two, despite the fact that he lacked the prerequisites conditions as Eze.
According to Eze Iwobi, who is also Eze Ndigbo in Shasha, "this issue was brought up before the Supreme Council of Ndieze,and we treated the matter, we summoned both parties and after verification we discovered that it was Eze Chukwuakalikamadu that had the right requirements and hence the authentic Eze.But to allow peace reign, we asked Chukwukadibia to answer number two Eze in Oriade LCDA , though he was not an Eze but considering that he has been answering Eze in the past".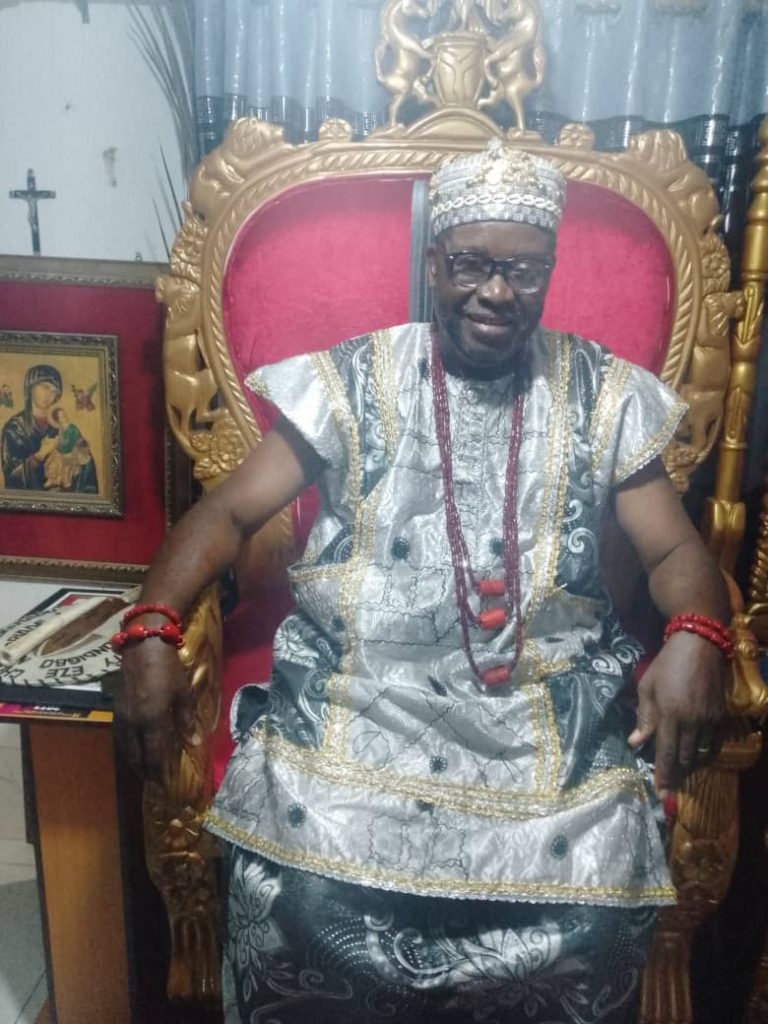 "It was the same Chukwukadibia who is floating around and making noise, was the same person that started writing petition. Recently, he capitalized on the division amongst the Ezes and got himself enrolled with Ezes group led by Eze Christopher Offia but Oriade LCDA residents and Ohanaeze Ndigbo chapter in Oriade LCDA have finally concluded that it is Eze Chimereze Emmanuel Chukwuakalikamadu, that is their Eze", Eze Iwobi confirmed.
Contributing to the controversy, Chief Victor Nutum, Emeritus Secretary of Ohanaeze Ndigbo Oriade LCDA chapter, who also confirmed that he headed the committee that looked into the matter under Ohanaeze Ndigbo Oriade LCDA chapter, noted that they resolved the issues to allow peace to reign in the LCDA and conditions for Ezeship were spelt out and recommendations made, but regrettably he said, "it is only Eze Chimereze Emmanuel Chukwuakalikamadu that has fulfilled the conditions, hence now certified as Eze Udo Ndigbo of Oriade LCDA".
He however Stated that it is only the Chairman of Ohanaeze Ndigbo Oriade chapter that Can speak on issues of authenticity.
Speaking, Chief Alexander Ezeobi,aka Biafra, who Chukwukadibia was said to had claimed to be the chairman of his cabinet and Council of Chiefs, however, categorically Confirmed that "the authentic recognized Eze in Oriade LCDA, is Ezeudo Ndigbo in Oriade LCDA, Eze Emmanuel Chukwuakalikamadu".
Angered by recent publication attributed to Chukwukadibia, Eze Oriade LCDA, Ezeudo Chukwuakalikamadu, advised Chukwukadibia to stop his perennial deceitfulness and lies and stay off Oriade LCDA or risk imprisonment.
"Iam finally warning the impostor to stop the impersonation or go to jail, I was Chairman of Ohanaeze Ndigbo in Amuwo Odofin local Geovernment Area for six years and nobody knew him as Eze, he can't be residing at ilufe in Ojo local government and be trespassing here to cause confusion.He is not part of us, does not reside here or even attend any of Oriade LCDA residents events,let him show his certificates and palace, even all the people he dropped their names in his publication have denied and disowned him," Eze Chukwuakalikamadu stated.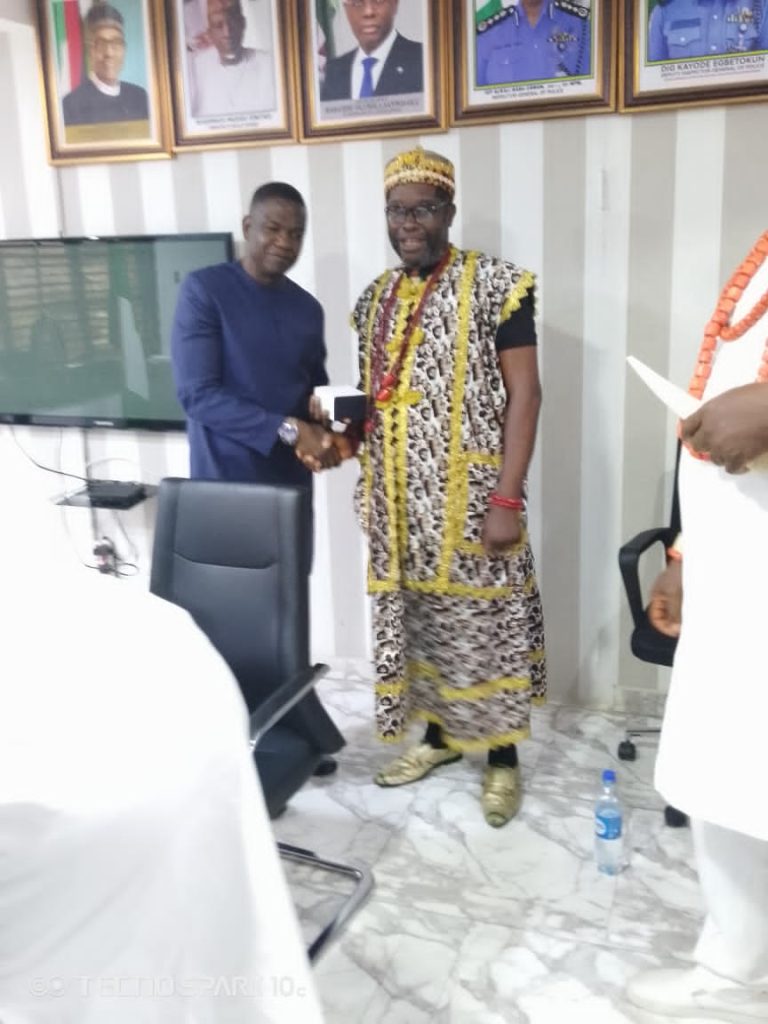 Share this Post