Igbo Speaking PG, Chief Sunday Udeh,Denies Involvement On Disbanding Eze Ndigbo Titles, Begs Gov Sanwo Olu To Unlock Closed Markets, Release Eze Nwajiagu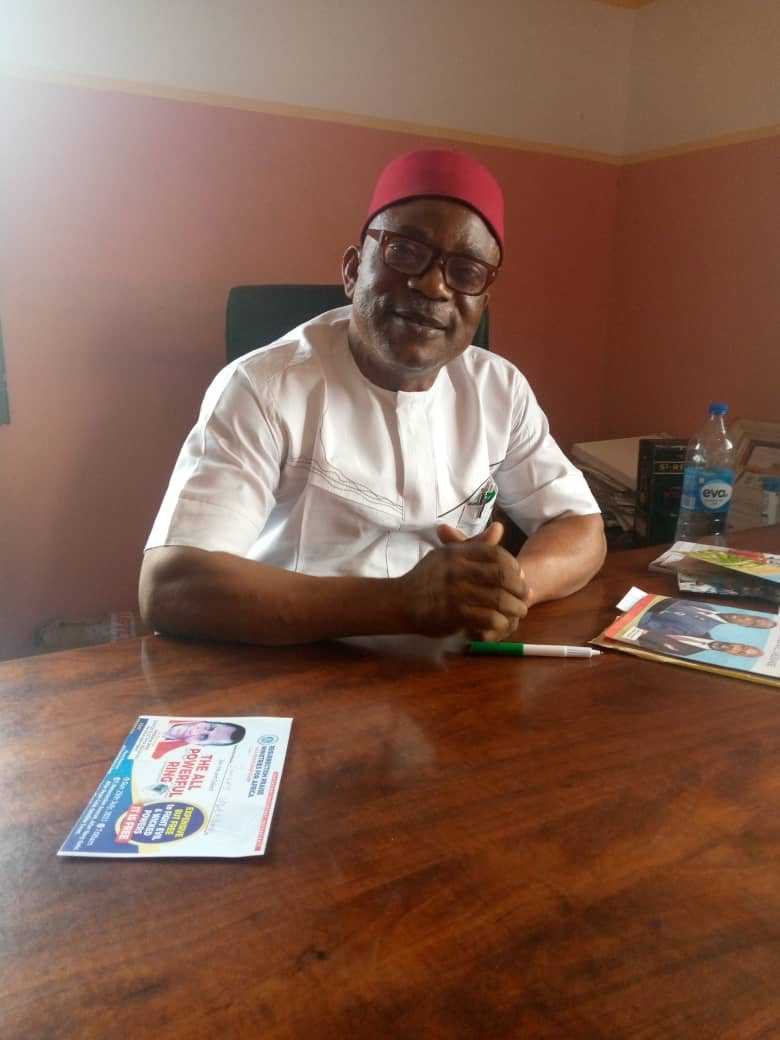 Share this Post
The President General ,PG of the Igbo Speaking Community in Lagos state, Chief Dr. Sunday Udeh,has washed his hands off any move to disband Eze Ndigbo Titles In Lagos State, Calling such call as mischievous and counter productive.

Chief Udeh , also appealed to the Governor of Lagos State, Mr. Babajide Sanwo Olu, to tamper justice with mercy and unlock Igbo dominated markets and pardon but release detained Eze Ndigbo in Ajao Estate, Eze Frederick Nwajiagu, from incarceration, over his vexed video clip, where he was said to have threatened to invited the Indigenous people Of Biafra, IPOB, to come and secure and protect property belonging to Igbo residents in Lagos, during the Election violence that rocked the state.
While reacting to a recent statement credited to him in a publication by an Online Newspaper, where he along side Chief Sunday Stainless Ossia and others, were insinuated to have canvassed for the disbandment of the office and titles of Eze Ndigbo in Lagos, over alleged excesses of some of the title holders, Chief Udeh debunked the content of the publication as erroneous and fabricated.
He denied ever granting any Journalists such interview and threatened to seek redress in a competent court of justice,if the reporter and the newspaper fails to purge themselves of such false,contemptuous and libelous publication against him.
In an exclusive interview with News Planet International yesterday, the Obviously Angry Igbo Speaking Community President General stated thus , Exercept : " My name is Chief Dr Sunday Udeh,Iam a Chief Servant in igbo Speaking Community in Lagos state, called President General of Igbo Speaking community".
SUSPENSION OF EZE NDIGBO TITLE IN DIASPORA ESPECIALLY IN LAGOS? .
ANSWER : "It is a false information, it is false news because, i don't think i had an interview with any journalist on such information and i don't think there is any place that PM Express News interviewed me to warrant me to make such comment.
"At the recent event that was organized by Eze Ndigbo, Eze Nicholas Njoku , 'Eze Ezi Okwu Bu Ndu',i was there live,as a leader, i usually go all around and make sure that everything move accordingly, and no press man interviewed me, of course so many of them were trying to interview me, but i was very busy and couldn't grant any interview there . By my investigation on that event day,i didn't see any PM Express News Journalist or any representative and they did not interview me. I don't think i have any where or any place had such discussion."
" The Eze Ndigbo Title in Lagos state was an institution that Igbo Speaking people specially igbo speaking Community instituted for so many reasons under the Corporate Affairs Commission.
"It would be recalled that about 30 years ago,in some places in Lagos,you will hear where they said Igbo and Yorubas are having issues, by then, there was nothing like Eze Ndigbo ,and Ndigbo in lagos state needed Leaders ,so the Igbo Speaking community then went ahead to find a lasting solution to bring peace between the Igbos and the Yorubas. We considered that what we will do is to have leaders in various local government and communities, so that when such crises between Igbo and Yoruba comes up again, the traditional rulers of that area such as the Obas or Baales , will see an Igbo leader they can call to help them resolve that problem . That was how we began to install those Eze Ndigbos by local Government and communities and by the special grace of God, over 30 years after ,such a crisis have not occurred, even the recent one that occurred during the last general elections at a place like Ijegun, Ijedodo,Eze Chika Nwokedi intervened with the Oba of that area and they both brought resolution. That is the reason why the Igbos have installed their leaders in different local Government and communities".
"So i don't think i should be part of the discussion or meeting where they say they will ban or stop Eze Ndigbo in Lagos State, and i see it as a false news" .
"I cannot be part of such discussion, i can never,i am not part of it at all ,so i want to advise the PM Express News Journalist to quickly reverse whatever he said about me,i even saw president of Ohanaeze, Sunday Ossia's name in the publication too and there is no time both of us came together and said this is what we want to do " .
" It is baseless information and i want to use this opportunity to advise the Journalist and other Pressmen especially from PM Express News, to desist from giving false information and causing confusion among Igbo groups or Igbo leaders. Especially now that recently , all the Eze Ndigbo are coming together.
"In Ohanaeze Ndigbo they are all coming together, In Igbo Speaking Community, they are all coming together. We are looking at a way all the igbos will come together irrespective of their groups or the Eze groups you belong to,every Eze is coming together in Lagos State, every groups are trying to come to speak with one voice in lagos state.
"In my position,iam aware that there is peace accord,peace movement that is going on both among Ndieze in Ohanaeze and Igbo Speaking Community, that every Igbo Man should come together ,so, i want to advise most of our Journalists to join hands and make sure they join the peace accord that is going on and not to cause confusion or Jam two leaders heads together . I don't like what the Journalist did.Why did he put my name,why should my name appear in the first place, on something i don't know anything about it?" .
ISSUE OF SOME EZE NDIGBO EXCESSES AND SHOOTING AT EZE NJOKU'S EVENT?
ANSWER : "Yes, there maybe excesses by some but at Eze Njoku's event,there was adequate security during the event and as far as i am concerned, the security men,the police on duty that day were doing their duty of protection of lives and properties and I believe that on the issue of shooting ,maybe they have reason for shooting .
ABUJA EZE NDIGBO DISBANDMENT ?
ANSWER : "Well Abuja is quite different from Lagos because i know that lagos State is a very beautiful state and the Governor of Lagos State is a kind and loving leader. From the time i knew him, i always call him an un- tribalistic leader,he doesn't discriminate,he doesn't know who is Igbo, Yoruba or Hausa . Sanwo-Olu is a very nice man and such a thing will not happen in his state, so, even if it happens in Abuja, it will not happen in his state."
EZE FREDERICK NWAJIAGU INCANCERATION AND MARKET CLOSURE ?
ANSWER: "I want to use this opportunity to appeal to Lagos State Government on behalf of traders at the Igbo dominated markets that were locked . I call on them to tamper justice with mercy, especially this time of hard economy ,so that there is no need for a business man to stay at home with his family for one week without going to market.If there is any reason that market should be closed down, let lagos state look into the issues and reopen the markets early,because the economy of this country is somehow deteriorating and Again, I beg the Governor to pardon and release the detained Eze Ndigbo in Ajao Estate, Eze Frederick Nwajiagu", Chief Udeh Concluded.
It would be recalled that the Newspaper had in the publication titled "Moves For Ohanaeze Ndigbo To Disband Eze Ndigbo In Lagos State Begins", Stated that their " investigation revealed that some Igbo groups have began moves to get the Ohanaeze Ndigbo and Igbo Speaking Community in Lagos State to disband Ezendigbo as they claimed it does not serve the genuine interest of Ndigbo in Lagos State.
"In the letter to the two factions of Ohanaeze Ndigbo Lagos State led by Chief Solomon Ogbonna Aguene and Sunday Ossai and Igbo Speaking  Community led Chief Sunday Udeh and Sunday Eze respectively, it stated the need to disband Ezendigbo because some of them are constituting nuisance in Lagos State.The group also alleged that it was wrong to create Ezeship outside Igbo land and any person who wants to be crowned Ezendigbo should go back to Igbo land and do so", the Online Newspaper Stated.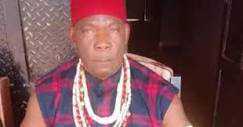 Share this Post