Meet 47-Year-Old Royal Father , Nicknamed ,'Mayor Of Empowerment', Who Loves Helping Poor Citizens, Vows To Continue Providing For Indigent People Until Death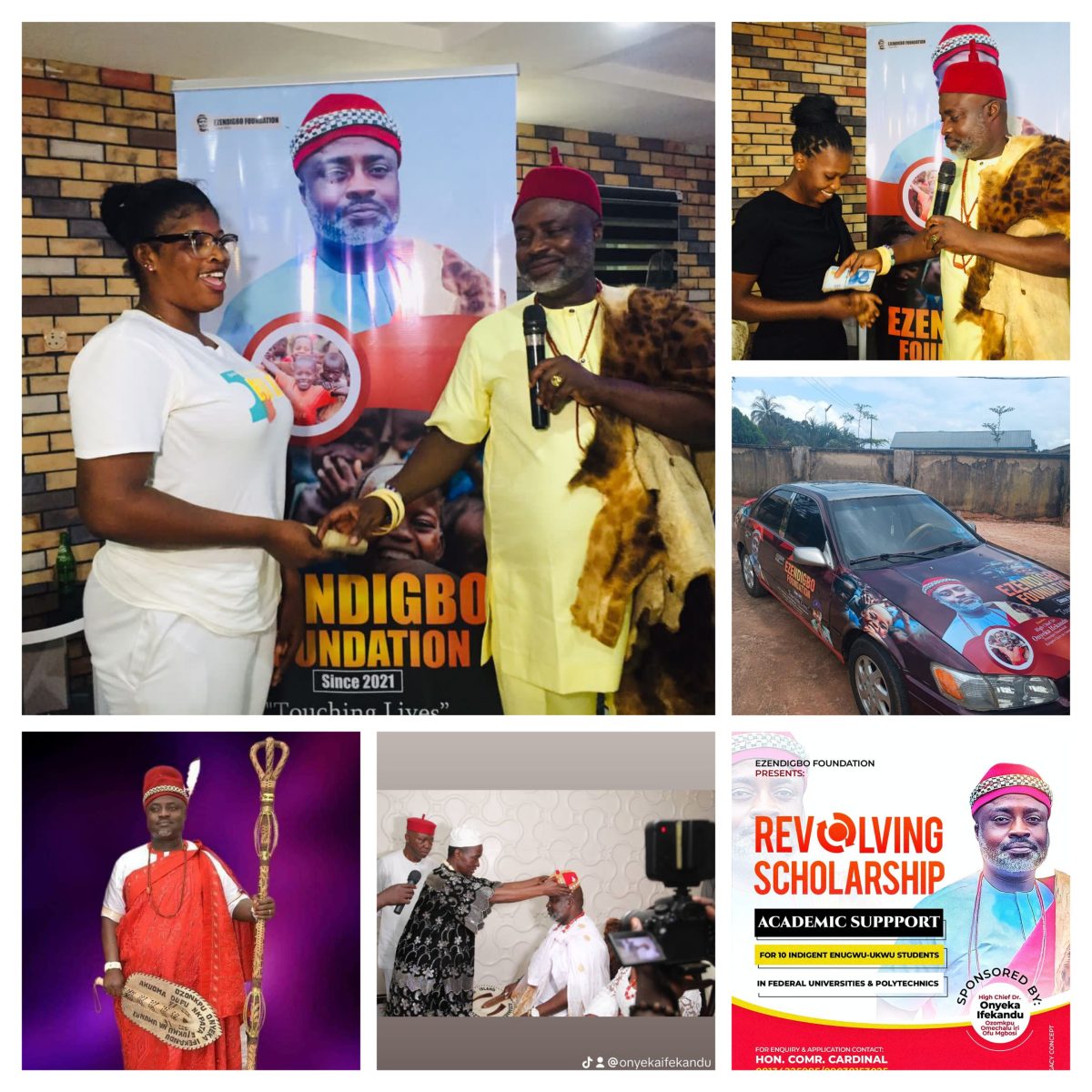 Share this Post
Was it not Lucky Dube, the late popular South African Music menstro who once wrote and sang a song, "that blessed is the hand that giveth, than the hand that taketh"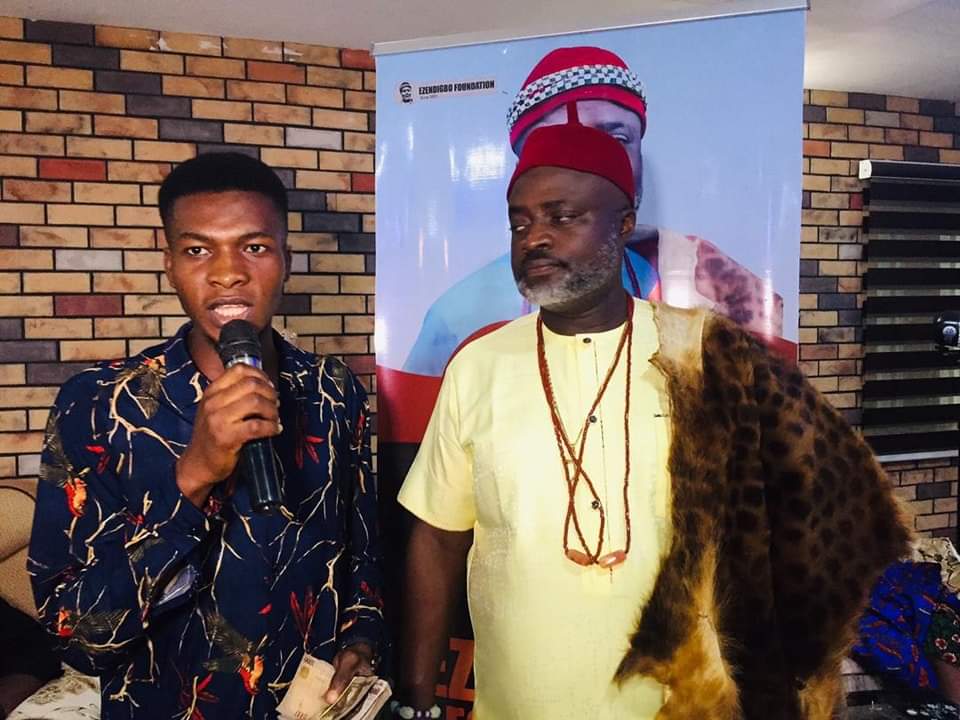 Indeed,this song which built its lyrics root from the Holy Bible , in book of Act of the Apostles ,chapter 20, Verse 35, is widely known as an axiomatic fact.
Talking about giving, it presupposes that the giver must have before giving, possibly rich.
But the Bible conspicuously in the book of Matthew Chapter 19 verse 24, did fore-warn that " it is easier for the camel's head to enter the eye of the Needle than the rich man to enter the kingdom of God."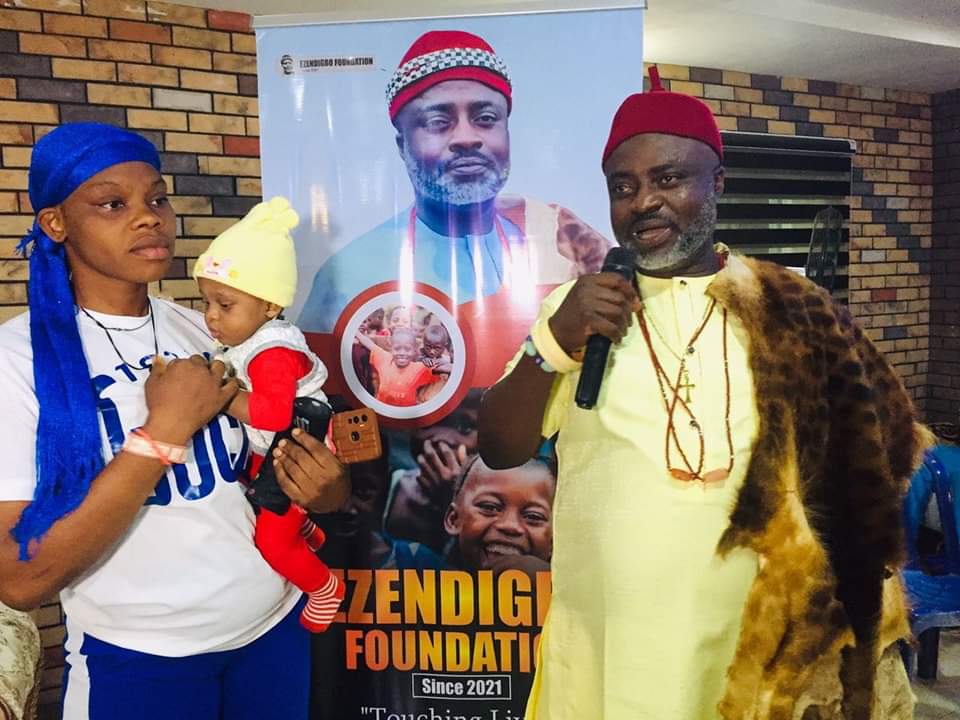 However, the story of this rich young Igbo international Business Mogul and Eze Ndigbo Lagos Island , appears to make an exception to the Biblical assertion.
Meet Eze Dr. Onyeka Onyenachie Ifekandu, Chairman, Chief Executive Officer, CEO Of Mac-Akudiufu Nigeria Ltd , Capin Parin Bureau De Change Ltd , Park Bureau De Change Ltd, Who has been campaigning and advocating that wealthy business Men and women should devote zero point one percent of their yearly incomes to the cause of the indigent and less privileged in the society.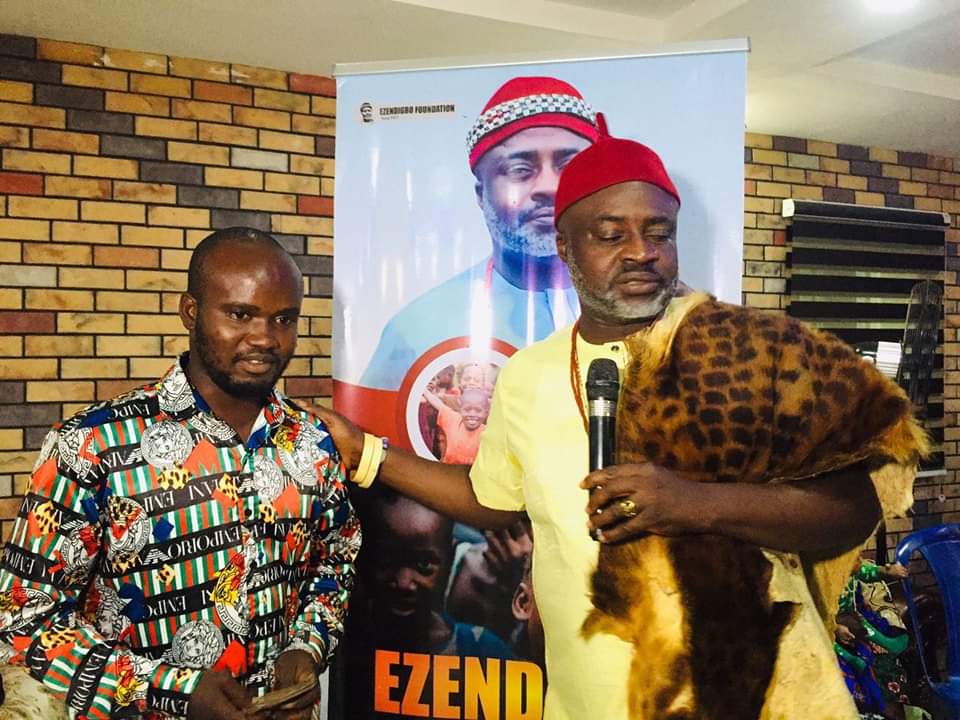 Little wonder he founded the Corporate Work of Mercy Initiative, which he called "Ezendigbo Welfare Foundation "
Accomplished and Acknowledged Giver, lover of the poor and wretched of the society , who despite commiting hundreds of millions in uplifting the less privileged and down trodden in the society, projects that in five years time, he would triple his poverty alleviation and empowerment budget, as well as increase the number of indigent federal university students on his scholarship program, from 30 federal university students to over 100 students.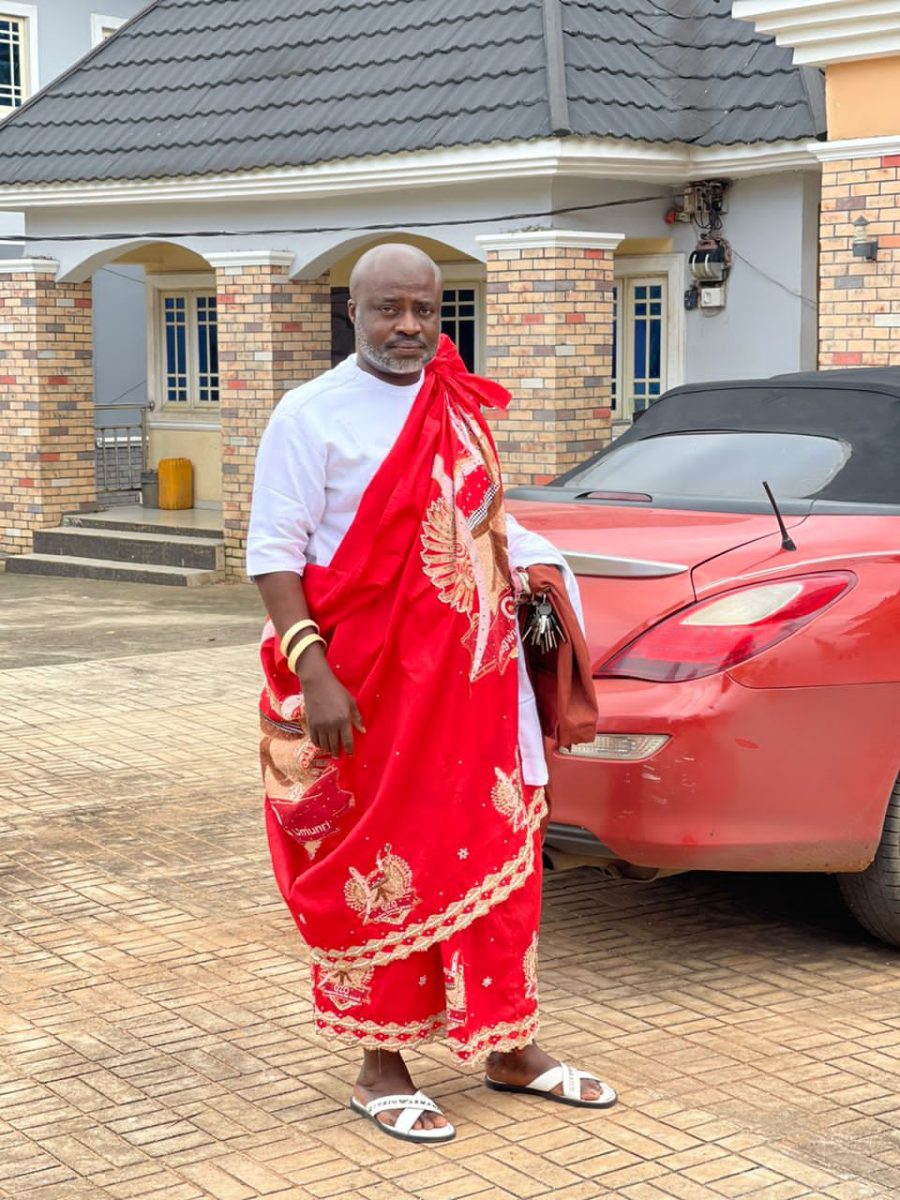 Infact this amiable, humble and unassuming rich young ruler's generosity, has garnered to him,seven exclusive prominent Igbo titles bestowed on him at a tender age of 37 years, which many of his contemporaries,who are older and richer than him could not attain such rare titles and height respected so much in Nri, his home land.
Some of the titles he has been decorated with are: His Royal Highness,HRH Ezeanakiliekili 1 of Lagos Island; Ozo Wire-Wire ; Omechaluili Ofumbosi; Akuoma Di Ufu; Mkpata Enugwu-Ukwu Na Umunri and Ozonkpu,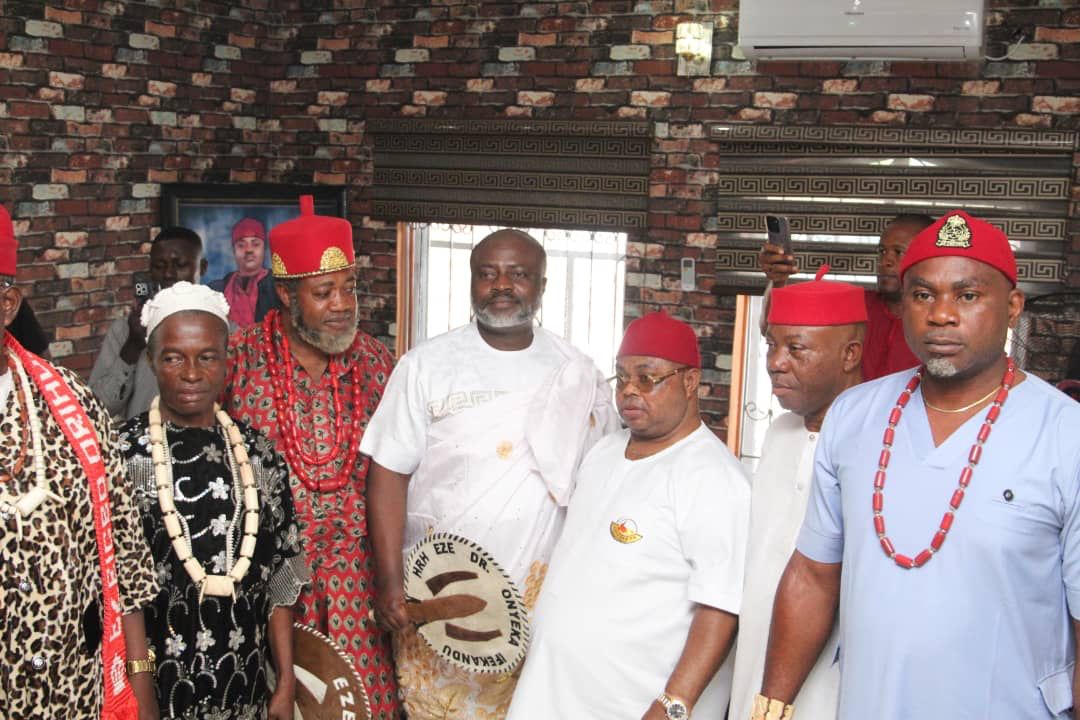 This rare achievements, Ozonkpu title holder ,as he is fondly called by his peers, said, was Propelled by his love for the poor and Indigent People in the society.
It is on record that his "Eze Ndigbo Welfare Foundation", has spent some significant multi millions of naira on scholarships awarded to over 30 brilliant indigent students,who had gained admission into their choice federal university, polytechnic or tertiary institutions of higher learning before they accessed the scholarship portal.
Surprisingly, the scholarship program of his Foundation is far from being the reason his beneficiaries have nicknamed him " Mayor Of Empowerment".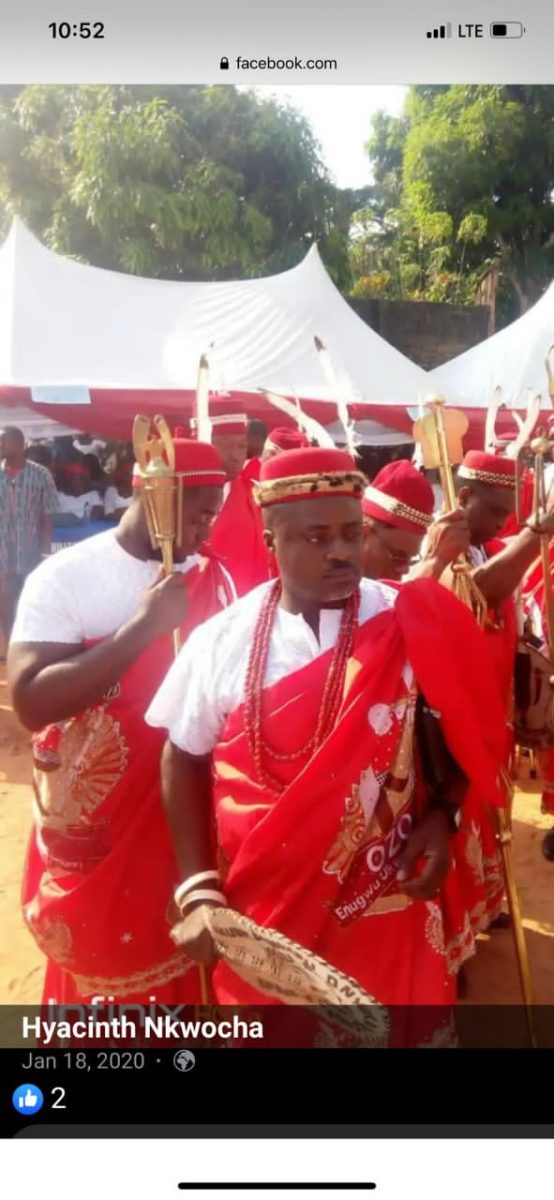 This is simply because Ozonkpu, the calm headed Philanthropist has many other empowerment programs for the poorest of the poor, such as the 'Apprenticeship Support Aide ' for freed apprentice, who their bosses refused to settle or were given insignificant settlement Fund.
As a major business mogul in the importation and sales of tailoring materials, in partnership with the Chinese manufacturers, Eze Ifekandu, had initiated a special "goods on credit initiative" to assist poor, average and upcoming traders in his line of business.
Besides renting and paying shops rents for poor traders, who are dynamic and business conscious, focused individuals in Lagos Island, Ozonkpu equally supplies them with goods on credit or what he usually calls, "return after sales basis" empowerment.
It is also on record that Ozonkpu's unlimited philanthropic gestures and empowerment foundation, have donated three brand new Camry luxury cars and built houses and apartments for many young beneficiaries within his Enugwu -Ukwu, Umunri community in Anambra State and beyond.
As an acknowledged bridge builder and a philanthropist without borders,which many said , have endeared him to the popular and respected Traditional Ruler, Oba Rilwan Akinolu, the Oba of Lagos, who considering Ozonkpu's large heart, kindness, spirit of giving,generosity,milk of human kindness and selfless empowerment programs, conferred on him the title of Eze Ndigbo in Lagos Island, ever before he was crowned by his Igbo community.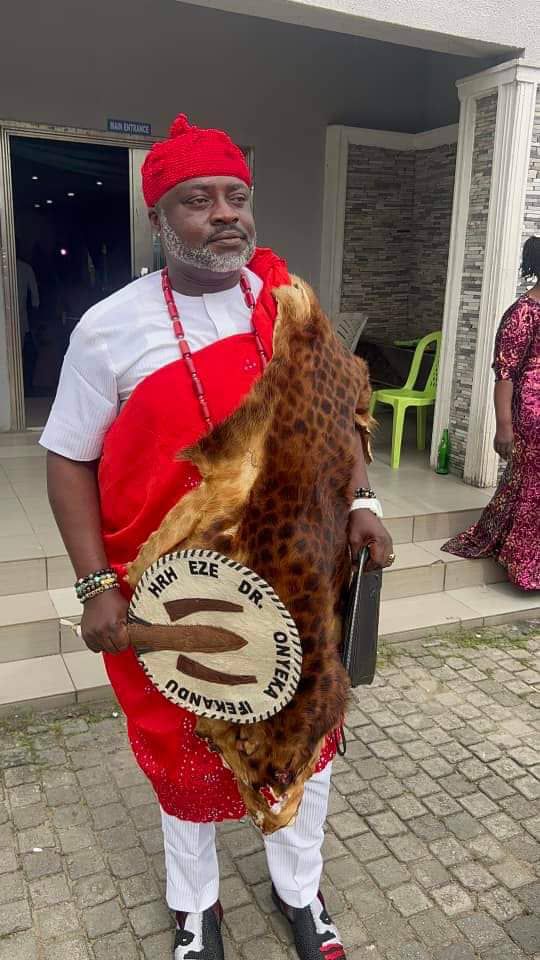 That is why many non Igbo people, especially Yoruba, Hausa and other ethnic groups, bestowed on him the title of the " De-tribalized Man of the people " .
For four years running since the inception of his Foundation, Ozonkpu ,has been empowering Jobless Indigenes in Lagos Island and Anambra States, through his poverty alleviation projects, as well as provision of job opportunities for the less privileged, especially the potentially crime prone street urchins, Miscreants and Hoodlums, who his philanthropy have helped in no small measures in taking them away from Crimes and criminality.
It will shock Purveyors of tribalism and ethnicity to know that majority of his internal staff are Yorubas, including personal assistants and private security, who are seen freely executing their duties even in his wife, Lolo Nkechi's kitchen.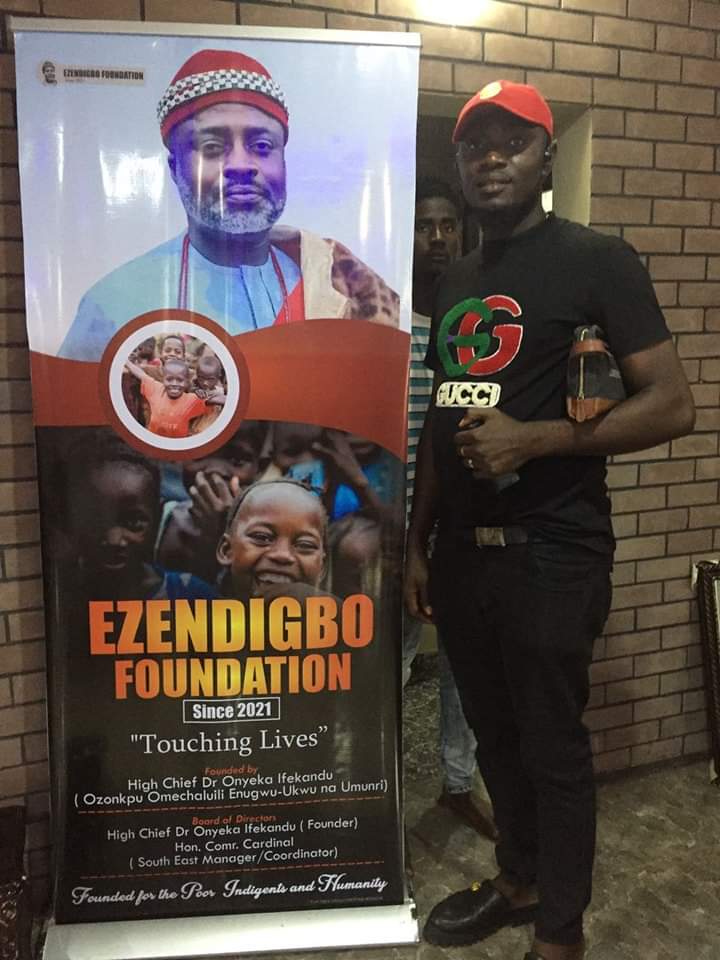 Enquires by our Correspondent at his business district around Docemo street area of Lagos Island and beyond, revealed the enormous love traders, non- traders and "Area Boys" have on the kind hearted Eze Ndigbo Lagos Island, who they testified the fact, that he weekly and periodically sponsor market feeding program in an atmosphere of funfair in the market area, where even lucky customers are not hindered from partaking.
Speaking in an exclusive interview with our Correspondent in his Palace at the Green Field Estate, Eze Ndigbo Lagos Island ,explained that his humble beginning was very difficult, not Rosy, full of early stage hardship , hence his early poor background now motivates him to help the poor .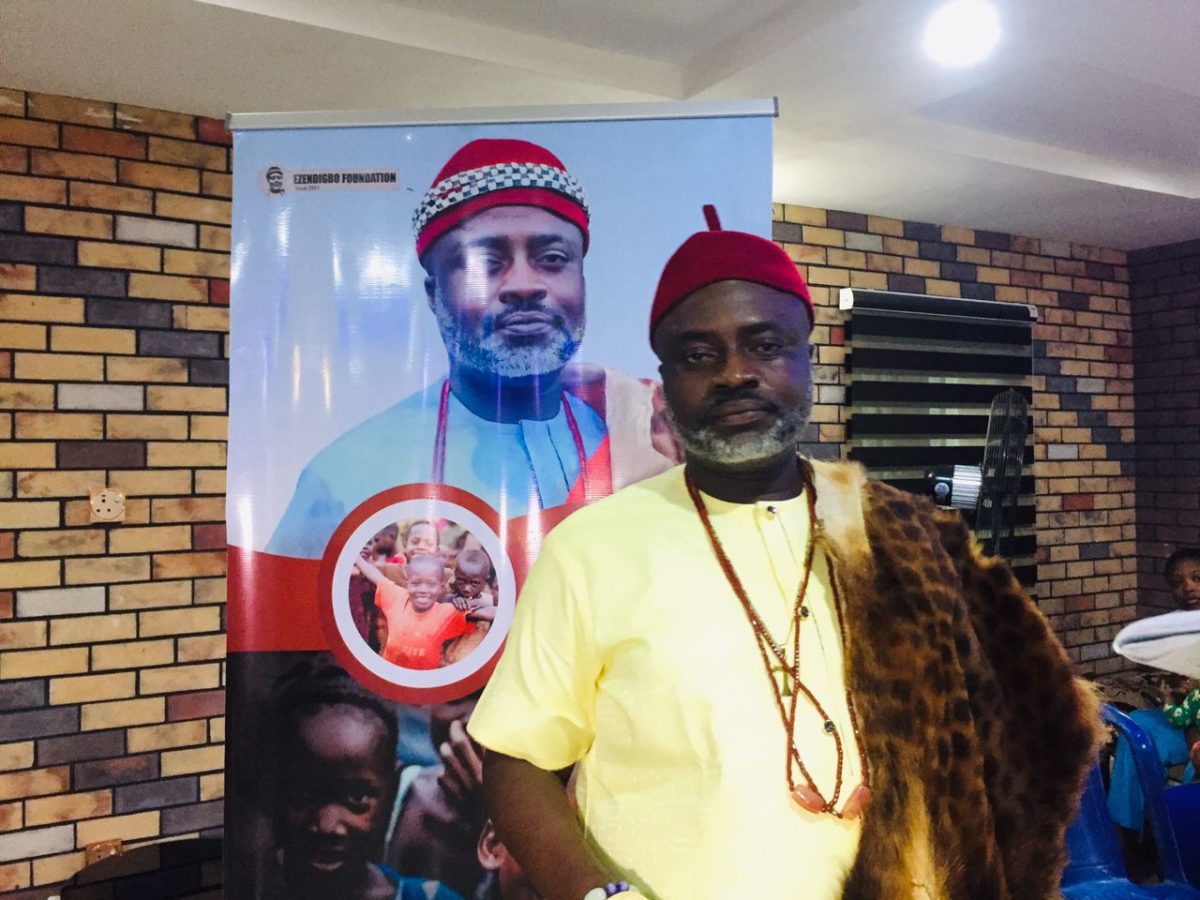 Indeed,Ozonkpu was not born with a silver lining spoon in his mouth, rather he was a Child of circumstance ,born into a poor,humble but God fearing home of late Pa Alex Chionye and Madam Charity Ifekandu, Who now but daily glorify God for the blessings , pride and honor He has used her son, Onyeka ,to bring to her family, kindred and Community at large.
While growing up 47 years ago, circumstances of life made Ozonkpu to drop from school, immediately after the death of his benefactor, his late father.
That sudden twist in life,pushed him to abandon school for one year,to seek financial refuge in a hotel Job, at the age between 16 and 17 years of age, where he worked for one year to raise funds for his school certificate examination, as his family could not even afford the N1000 fee for the West African Examination Council ,WAEC entrance then.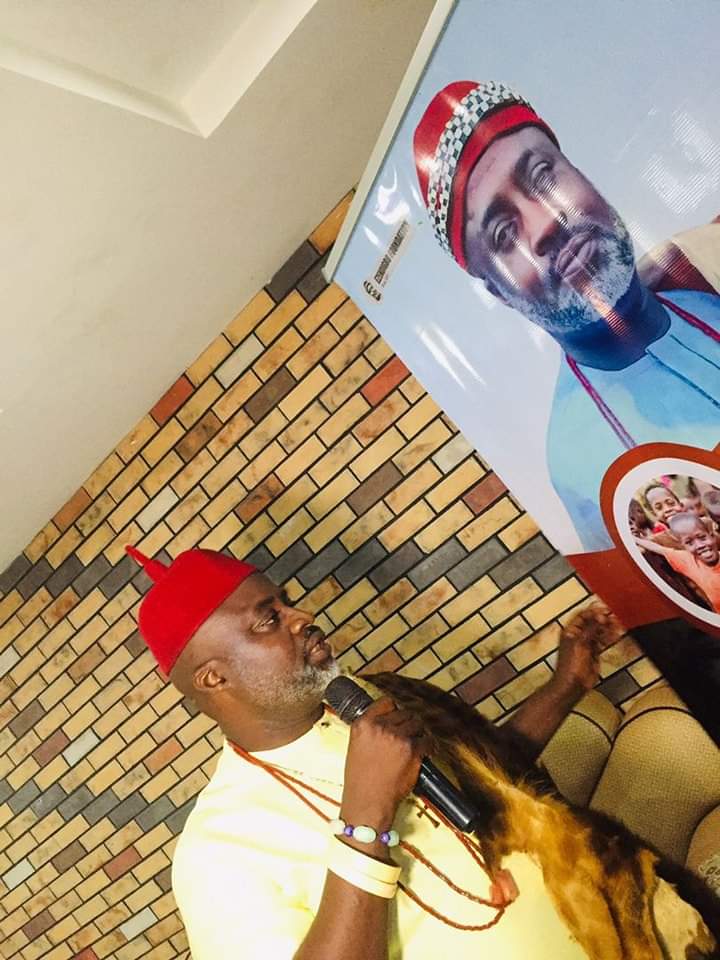 Determined to survive and succeed in life, the then teenage boy, Onyeka Ifekandu, was forced by circumstances to move to Aba, in Abia state, to start up the popular Igbo trade apprenticeship Scheme called "Nwa boyi",with his late father's old friend for five years,shortly after his School certificate acquisition .
After freedom, he re-located to Lagos in 1993, during the Igbo mass exodus after M.K.O. Abiola's presidential election crisis, where he admitted that he witnessed the tribal hate, disparity and disunity between Yorubas and Igbos.
Undeterred by the crisis, he decided to remain with some of his colleagues at the Lagos Island,When other Igbo traders relocated to trade fair Complex due to maltreatment by the Yorubas.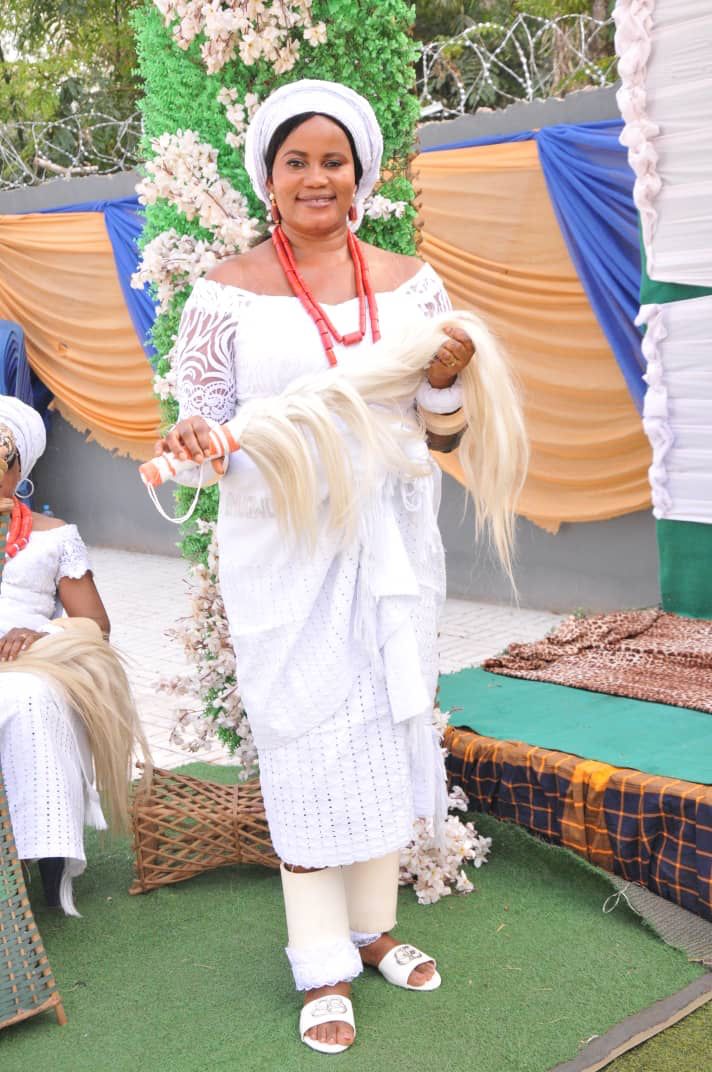 He confirmed that he remained behind in Lagos Island, to propagate peace and harmonious co- existence between the Yoruba host and the Igbo entrepreneurs.
It was that M.K.O. Abiola's presidential election crisis situation that made his sub conscious mind to determine to work hard within the 30 years he has been engaged in the tailoring materials business , to become a good Igbo Ambassador and bridge builder between the Yoruba and Igbo ethnic groups.
Despite the hard terrain of doing businesses in Nigeria, Ozonkpu did not abandon his age long dream of acquiring a University education and certificate , as he combined business with studies through the then distance Learning centers .
And today, he is a happy and qualified Banking and Finance graduate, a law student in view and an honorary Doctorate Degree holder,PhD, who is happily married to Lolo Nkechi Ifekandu and blessed with four children, three boys and a girl, all at various stages in their University education.
According to him, What he witnessed on his journey in life, shaped and sharpened his philosophy of life, which  propelled him to vow that he will always give back to the society ,and will always help the indigent and less privileged until he goes to the great beyond.
Hear him: "Because I belong to a school of thought which believes that we are Sojourn here on earth , naked we came, naked we will go. Inspite of earthly acquisitions, when death comes, all would be abandoned behind,which is my motivating factor".
Continued he : "Again My Good will and Corporate work Of Mercy have been paving ways for me.Iam happy and contented with what I have and enjoy sharing the little I have acquired with the indigent people , the youth and those victim of circumstances, because I went through hell to train myself through secondary school.I urge the rich in the society to learn to give back to the society "
"I love harmonious co-existence with other people from other tribes, like the Yorubas.I love to see people being happy, though Iam not a billionaire but God has been keeping me and not allow me to go hungry".
"It gives me Joy when I put smiles on people's faces and lives and Iam contented with what ever I have because good will is futuristic and we must learn to love our neighbors as our selves, because it is God that created the Igbos and Yorubas".
"What legacy are we living for posterity ? he asked?.
For him, "giving is not about what you have but good will and will power to give.When you give, God guarantees your blessings, when you give back to the society.Giving does not make one poor".
On his recent coronation as Eze Ndigbo Lagos Island, he said : "My  recent installation as Eze Ndigbo Lagos Island by Ohanaeze Ndigbo Lagos State and Igbo King Maker,in recognition of my love for humanity, it is a testament of the impact of my Corporate work Of Mercy Initiative."
Share this Post