Ohanaeze Ndigbo Urge President Tinubu To Release IPOB Leader , Mazi Nnamdi Kanu From Incarceration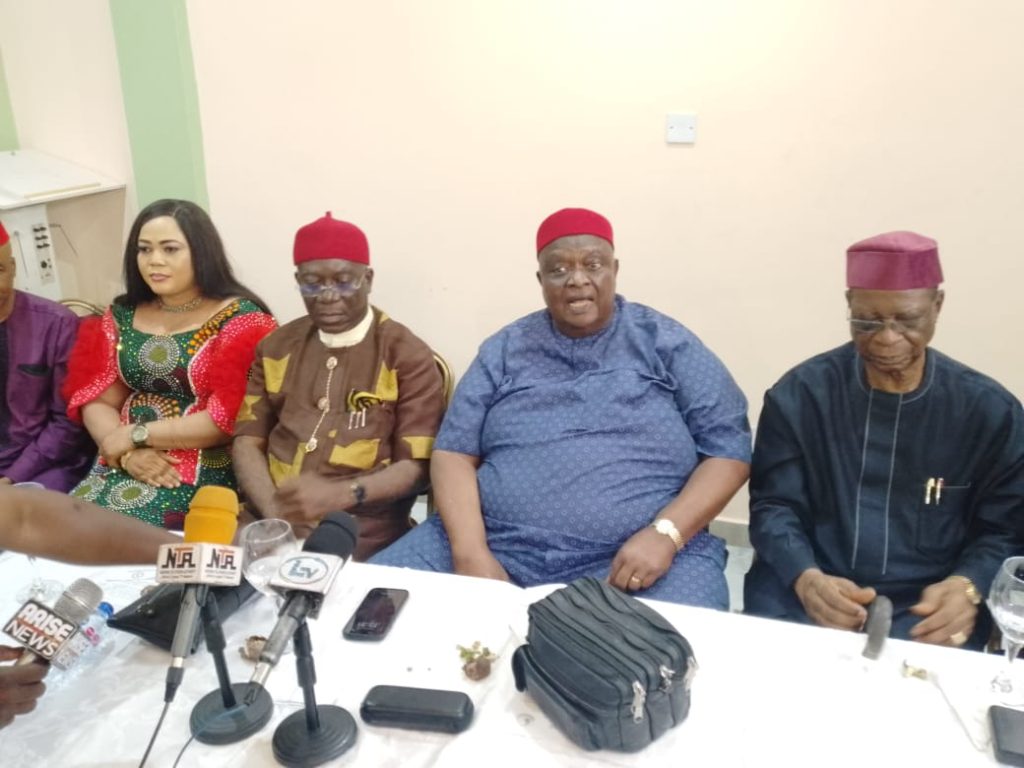 Share this Post
The newly elected President General Of Ohanaeze Ndigbo World wide ,Chief (Dr) Emmanuel Iwuanyawu,has appealed to President Bola Ahmed Tinubu , to release detained leader of the proscribed Independent People Of Biafra, IPOB, Mazi Nnamdi Kanu ,in order to douse security tention in the South East.

Chief Iwuanyawu who was addressing a press conference yesterday on the second day of his official working visit to interact with Igbos Leaders and critical stakeholders in Lagos state, held at Colonades Hotel, Ikoyi Lagos State , said that the current agitation and militancy in the South East by aggrieved youths,are bound to fizzle out once Nnamdi Kanu is released, noting that the escalation of the crisis is because the Youths comprises the greater population of the Agitators.
Setting the records straight , Chief  Iwuanyawu corrected what he called erroneous impression of insecurity in the South East, noting that the purported insecurity in the South East is artificial and external imposition to destroy the economy of South East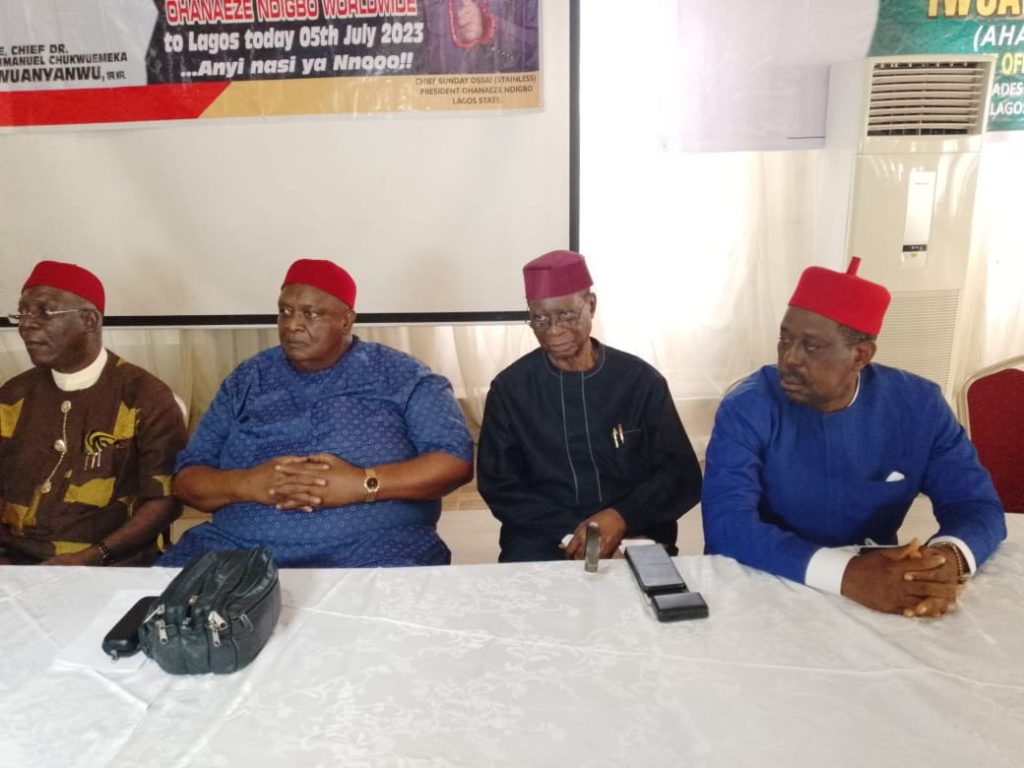 In his words : "We don't have security problem in the South East.We have said Release Nnamdi Kanu , because you know that the young people are all like missiles, they are all supporters of Nnamdi Kanu and  that is the excuse that they are giving.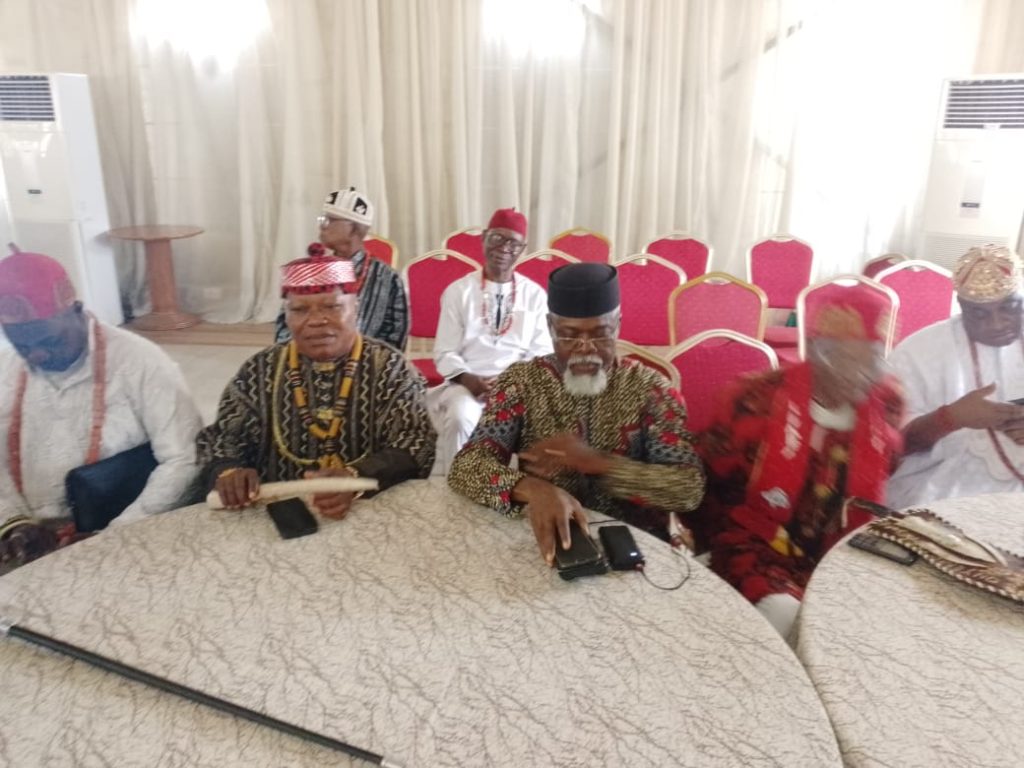 Exonerating Nnamdi Kanu of alleged crimes, the three times presidential candidate, publisher and business mogul said thus: "And when you look at it seriously, we have not seen any offence Nnamdi Kanu committed.The court of Nigeria have released Nnamdi Kanu .So, we as Igbo leaders, we don't see any reason whatsoever why Nnamdi Kanu should be kept in detention and these people are giving excuses to come atimes, they say sit at home".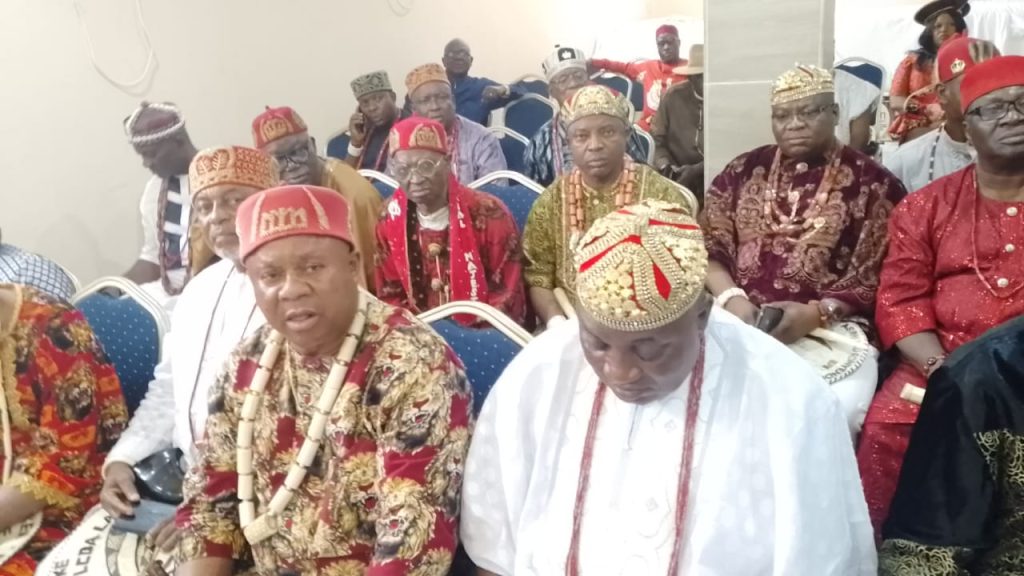 Alleging plot to destroy the economy of the South East by some faceless forces who are bent on keeping Nnamdi Kanu in detention, he said : "we believe keeping Nnamdi Kanu in prison is an effort to collaborate with some elements who want to destroy the economy of the South Eastern States."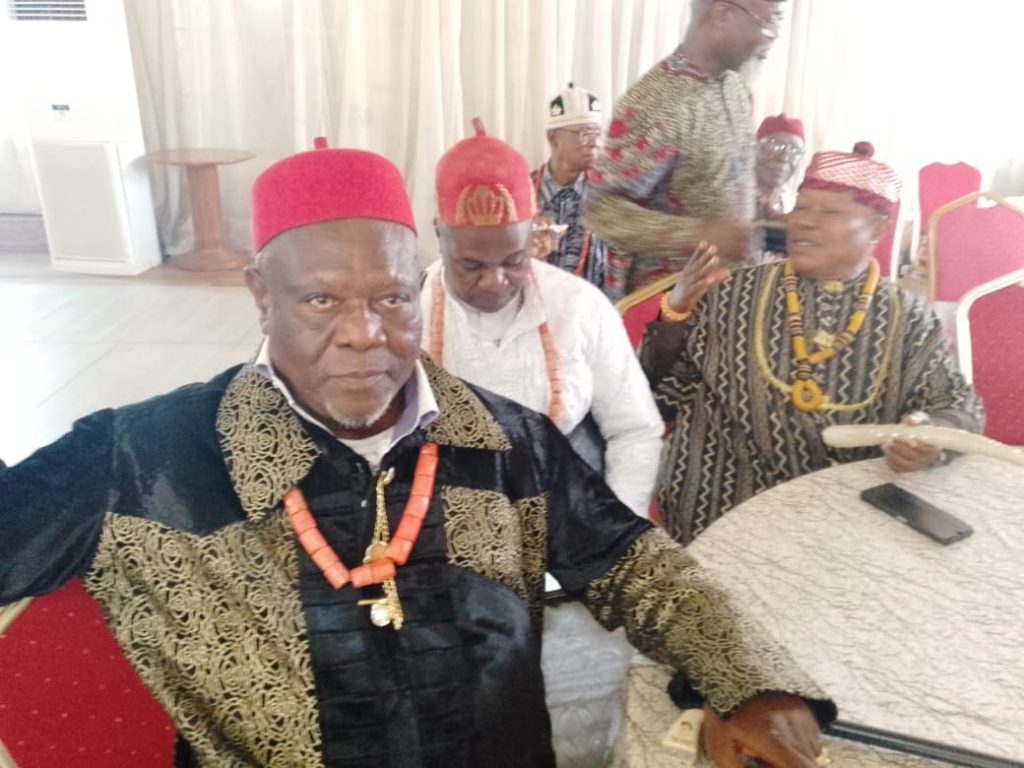 He therefore appealed to President Tinubu to expedite the release of Nnamdi Kanu.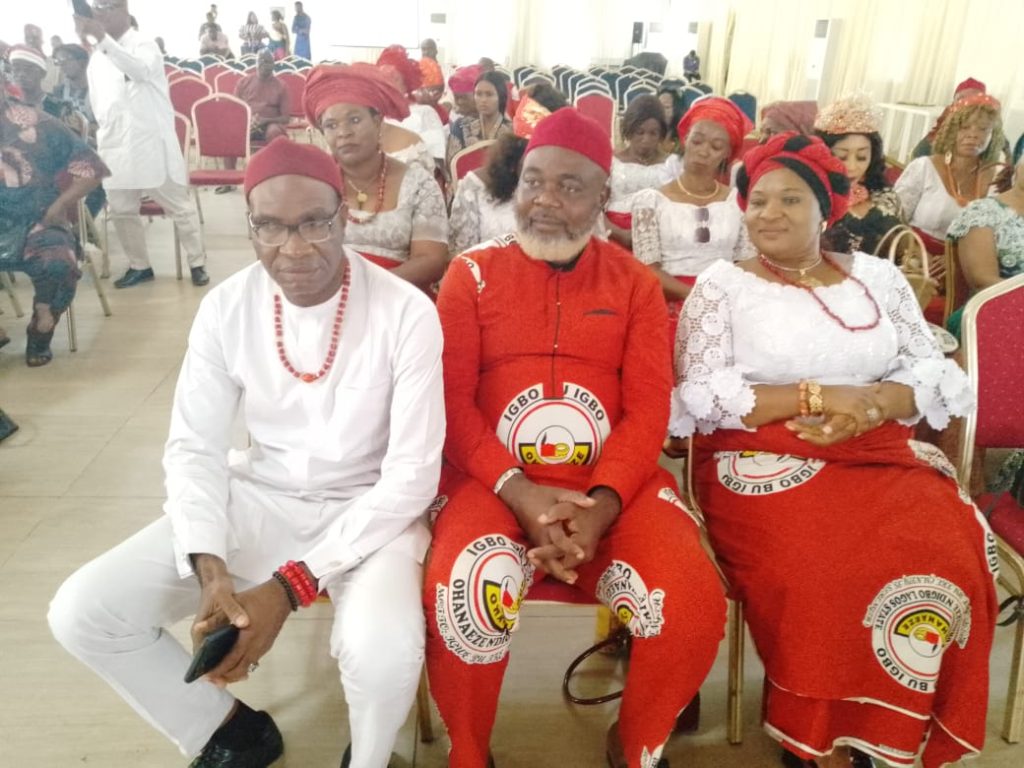 "We are appealing to the Federal Government to release Nnamdi Kanu, because if he is released, we can now know those who are proper criminals and agitators , because if you come now, you want to attack a place, there will be collateral damage to people , because you don't know how is who. We think frankly speaking, I believe that President Tinubu will be able to release Nnamdi Kanu"
Further advocating for Nnamdi Kanu's release, he Stated that " because we have not been told that he committed any offence, he was not caught carrying any AK- 47, people are carrying AK – 47 around the whole country, Nnamdi Kanu did not carry any and he is being detained and the worst part of it is that Nnamdi Kanu is sick, if he dies in prison, it will create a lot of problem for us, every Igbo Leaders even our foremost leader Mbazuluike Amaechi , before he died, talked about it, even the Governors, the Five  south Eastern States Governors have come together to say that we want Nnamdi Kanu to be released, I as the Igbo leader and President of Ohanaeze Ndigbo want Nnamdi Kanu to be released "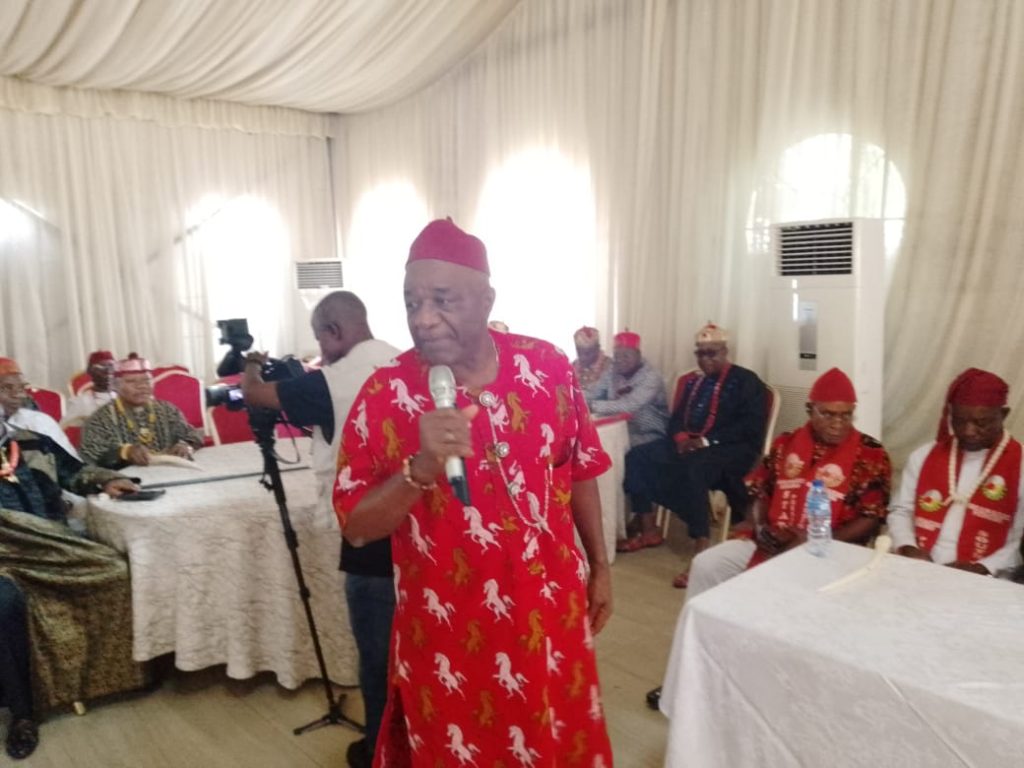 Continued He : " I think if any leader of Nigeria has respect for the Igbos, Nnamdi should be released and once he is released, the security problem will reduce. Talking about security problem, I want to tell you that South East or Igbo land is not worst than other places, security is bad all over the country but release Nnamdi Kanu, let him be free, let us now attack our own insecurity. There are people causing insecurity in the North , they have even gone to the extent of releasing prisoners from prison in Abuja and nobody has put anybody on trial, they have kidnapped people in train and they know them, they went and negotiated with them and got billions , nobody has tried  anybody.Nnamdi Kanu has never been involved in any of these things.Iam appealing to the President ,as the leader of the Igbos, that we want  Nnamdi Kanu released , then we will face the security problem".
Share this Post