PEACE CULTURAL FIESTA: Ajofia Nnewi, Egwungwu Masquerades, Amada Hausa Dance Group ,To Perform At Eze Sunday Ojukwu's Ofala Festival On Saturday, In Amuwo Odofin LGA, Lagos,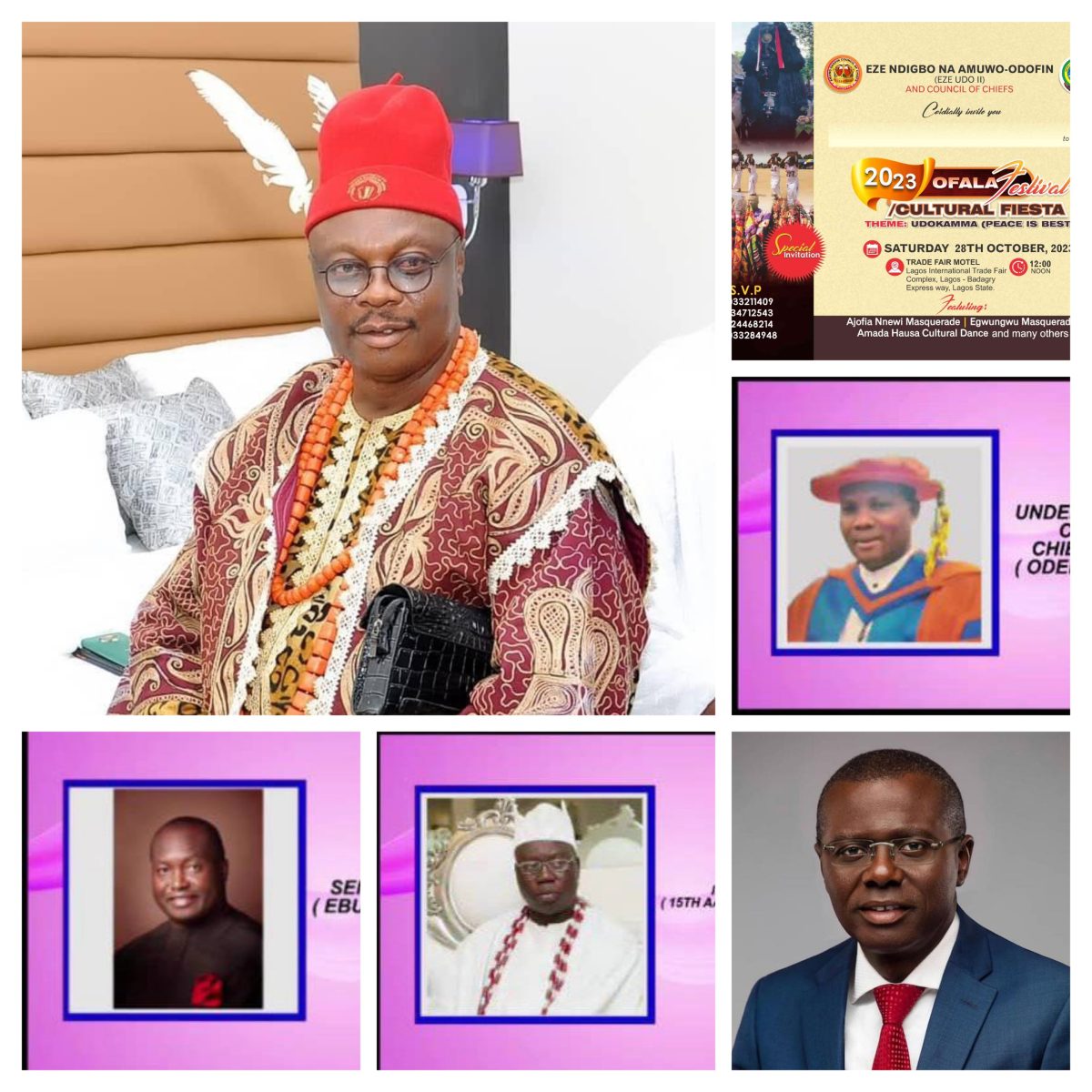 Share this Post
Reminiscent of Eze Ndigbo Amuwo Odofin past Ofalas and New Yam Festivals, Eze Udo 11, Augustine Sunday Ojukwu, members of his cabinet and Igbo residents in the area, have once again geared towards re- enacting their yearly uplifting of Igbo culture and traditions come 2023.

Already every arrangements to fete and entertain guests streaming from across the country come Saturday October 28,2023, have been concluded.
The grand event slated for 12 noon, would be held at the prestigious Trade Fair Motel , located inside the Lagos International Trade Fair Complex, along Lagos Badagry Express Way, Ojo local government Area, Lagos State.
According to the Organizers, the theme of the cultural fiesta is " Udokamma", meaning that peace is best .
The Organizers of the event, assured guests of maximum cultural and traditional Royal entertainment ,as the the popular and feared Ajofia Nnewi masquerade, Egwungwu masquerade and the Amada Hausa Cultural dance group, amongst others, will be on ground to relieve people of high blood pressure.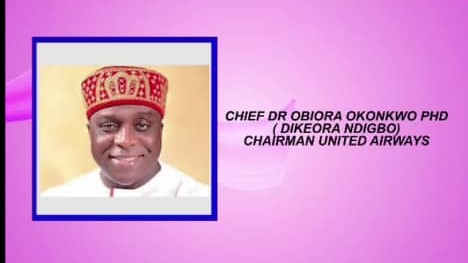 Indeed, "Udokamma" gathering, Eze Ojukwu assured his numerous guests, besides entertainment,culture and traditional displays,would also be a carnival of some sort, where people will make new business and political contacts that is expected to linger in their memories , as important dignitaries are expected to converge at the prestigious event.
The fiesta would be chaired by the distinguish Chief Charles Okeke, also known as "Odenigbo " and Man of Ages.
While the royal fathers of the day are Igwe Macanthony Chinaedu Elibe Okonkwor, Eze di Ora Mma 111 of Alor, Anambra State; HRM Alayeluwa , Oba Lateef Olayinka Ado, Fabuwa 1, Oranfe, the Alado of Ado Kingdom;HRH Eze Hycent Ohazuluike , Eze Mkpume 11, Eze Ndigbo Of Lagos State and Chairman Board Of Trustees, Association of Ndieze in Diaspora, HRH Eze Dr. Christian Uchechukwu Nwachukwu,JP, " Ochiagha Obodo Ukwu, Igbo 1, Lagos State.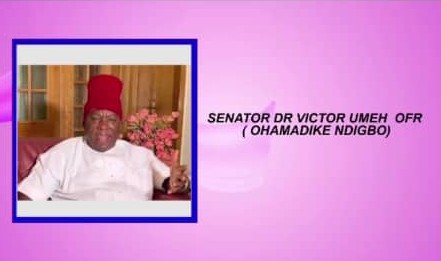 Senator Ifeanyi Uba, "Ebubechukwuzu" Nnewi, Iba-Gani Abiodun Ige Adams,15th Aaree Onakakanfo of Yoruba land;Hon. George Adegeye Olawande , Member, House of Representatives, Amuwo Odofin Federal Constituency; Senate Dr. Victor Umeh, Ohamadike Ndigbo; Chief Dr. Obiora Okonkwo, Dike Ora Ndigbo- Chairman, United Airways; High Chief Austin Oguegiofor , Onwa Enugu Ukwu Na Umunri ; HRH Alhaji Sulaiman Rabiu , Sarikin Arewa Kuje, Amuwo Odofin; Hon. Chief Uche Harris Okonkwo, Ebube Agu Idemiri; High Chief Edwin Muotu , Ogidiga 1 of Oraifite, would all be the Guests of Honours.
The Chief host is the Executive Chairman, Amuwo Odofin local government Area, Hon. Engr. Dr. Valentine Oluwaseyin Buraimoh .
While the host are Eze Augustine Sunday Ojukwu; Chief Harvester Charles Okoye, Kpakpando Idemiri; High Chief Sir Godwin O. Dike , Owelle , Traditional Prime Minister, Amuwo Odofin Council of Chiefs; Chief Teslim Owolabi, Oloriebi of Oteyi ; Chief Eric Ilechukwu, Akunwafor, Chairman, Stakeholders, Trade Fair Complex; Chief Sunnex Ohanazoeze, Agujiegbe, Deputy Chairman Ohanaeze Ndigbo Lagos State; High Chief Linus I.k Onyemaechi , Ochiagha, Chairman, Amuwo Odofin Council of Chiefs.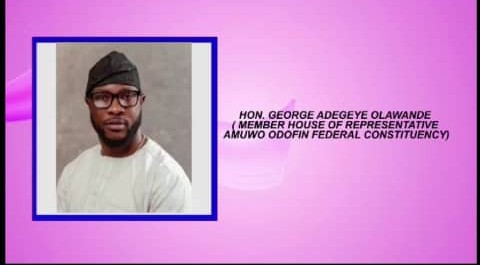 And the Special Guest of Honor is Governor Babajide Sanwo Olu of Lagos State.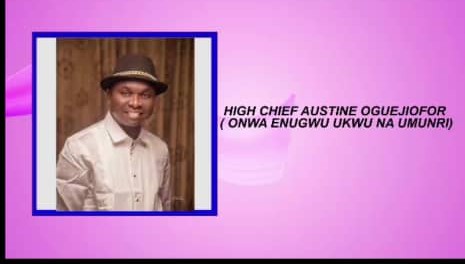 Share this Post