Royal Fathers Of Igbo Extraction Visits AIG Mohammed Ali Ari At Zone 2 Police Command, Pledges Support, Cooperation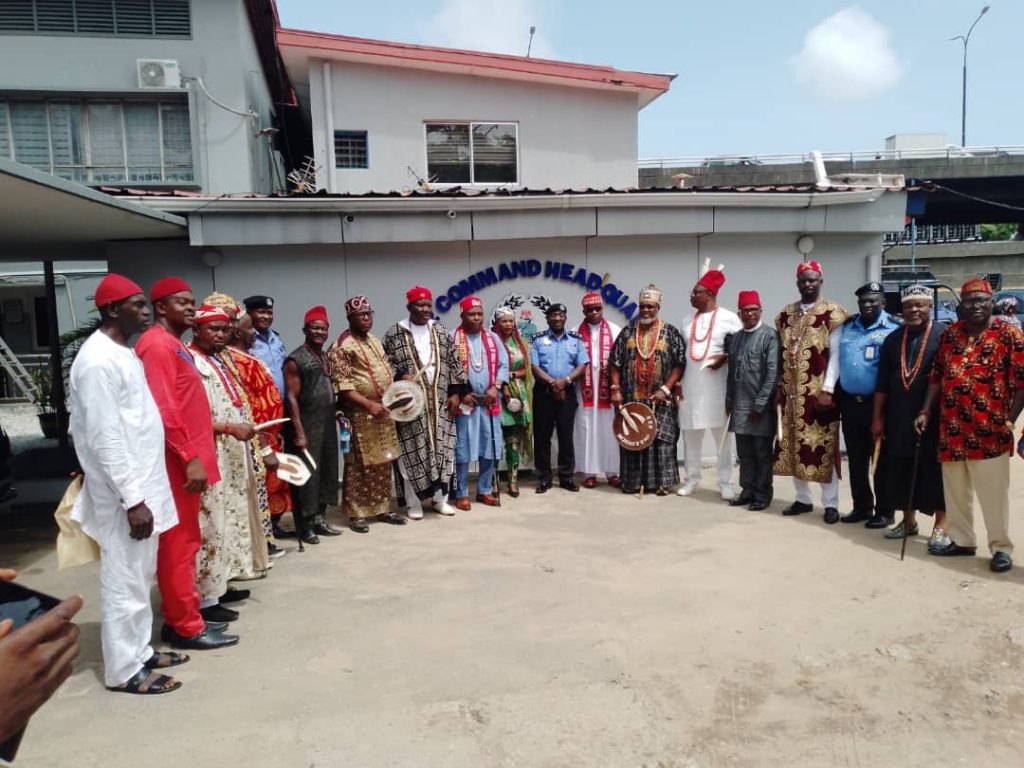 Share this Post
Notable and credible Igbo Leaders under the aegis of Igbo Council Of Ndieze in lagos State, last Thursday, May 25th, 2023, paid a courtesy visit to the newly promoted and redeployed Assistant Inspector General Of Police,AIG , Mohammed Ali Ari, at the Zone 2 Police Command headquarter, Onikan, Lagos state.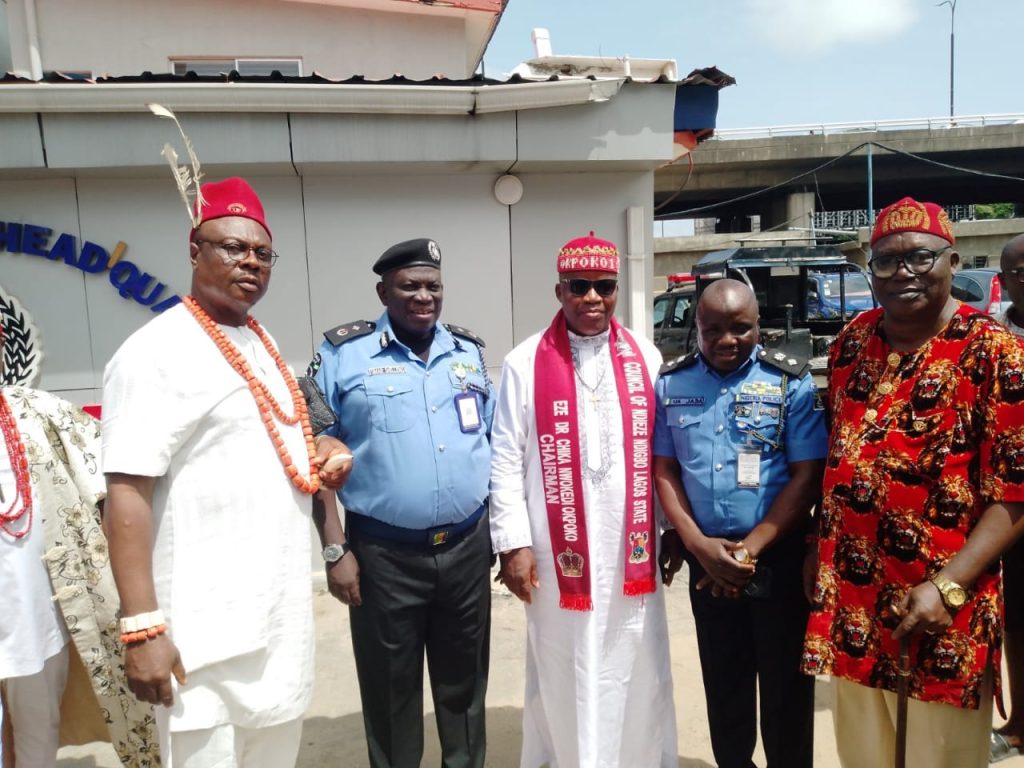 The Royal Fathers who were led by their Young energetic Chairman ,Eze Chika C. Nwokedi, said amongst other reasons, that they came to welcome the Police Chief back to Lagos where he was Deputy Commissioner of Police,DCP Operations. they credited him with proving his mettle as a super Cop.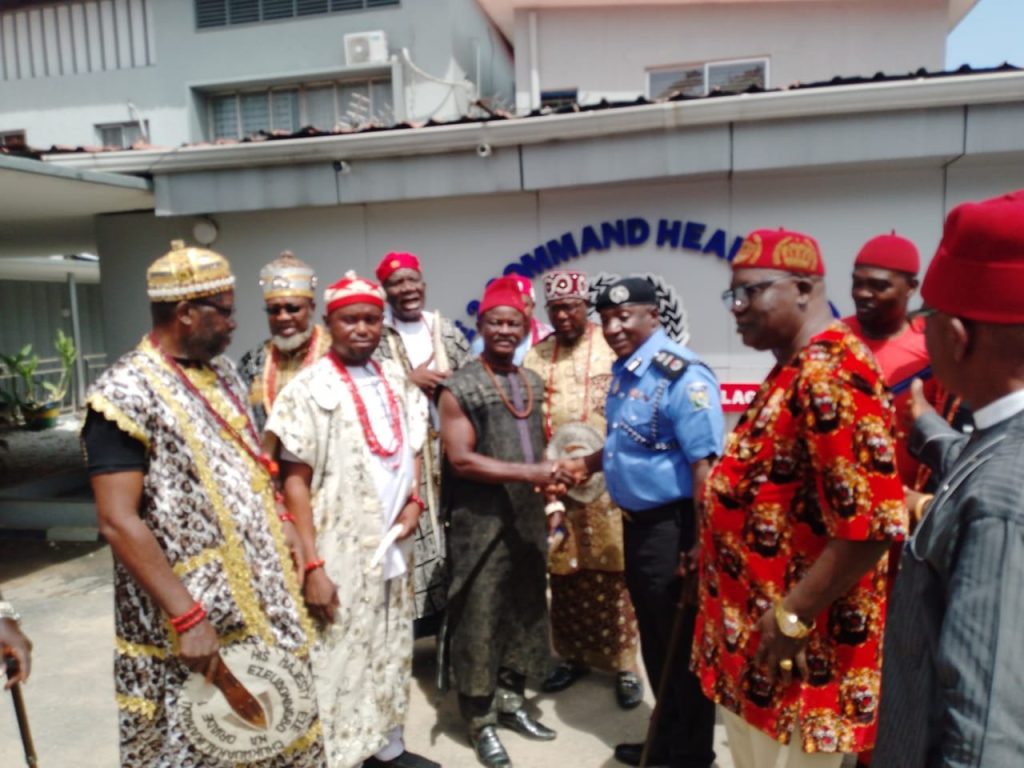 Showering praises in his glowing tribute to AIG Ali, while Announcing the purpose of their mission, Eze Nwokedi who is the Eze Ndigbo of Ijegun/Ijedodo remarked that their visit was to build a synergy between the Police Force and the Igbo traditional leaders in the various localities where they are existing.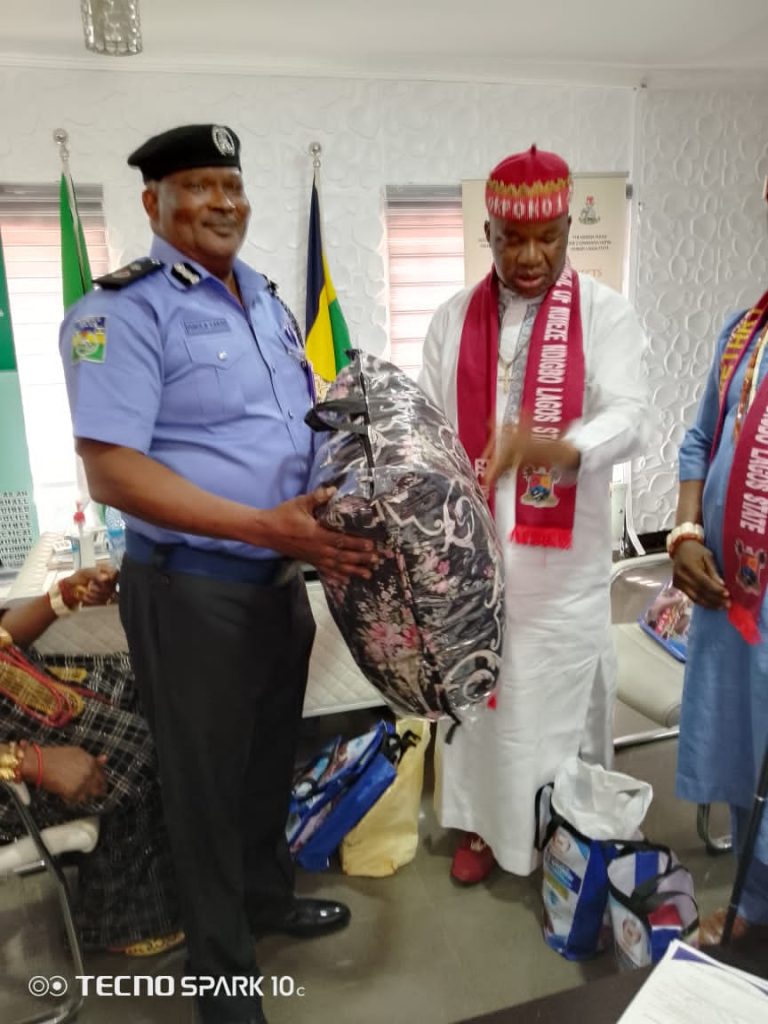 AIG Ali was made to understand that the Ezes came to show support and solidarity to him , on his efforts with his team in fighting crime and criminality,as well as protecting lives and property in the society, which has boosted safety of the law abiding citizens, who now go about their businesses without molestation.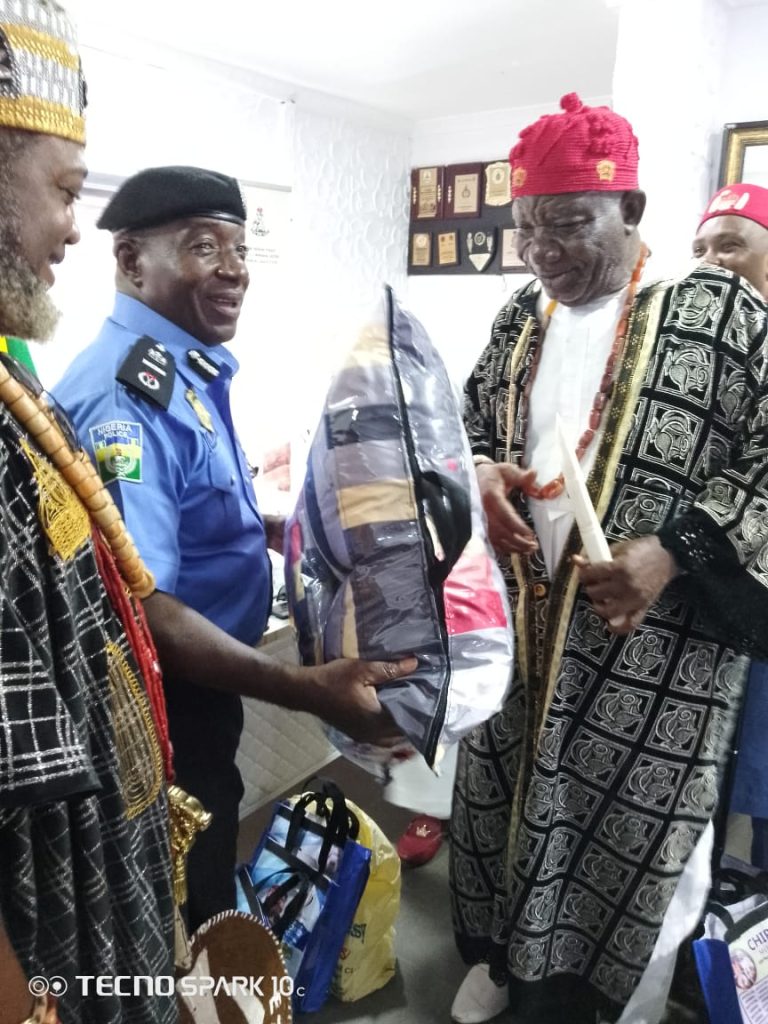 Collaborating Eze Nwokedi's statements, the President General of Igbo Speaking Community in Lagos, Chief Sunday Udeh, expressed satisfaction with the warm reception AIG Ali accorded the traditional leaders.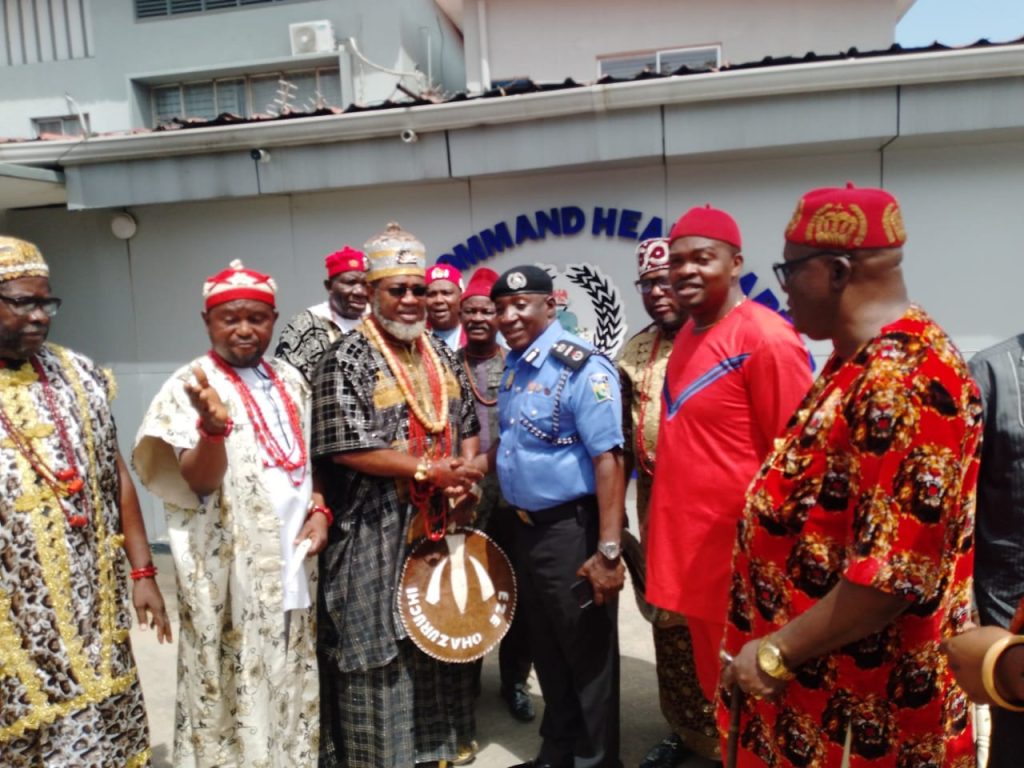 Chief Udeh pointed out some of the importance of Police community relationship in the society.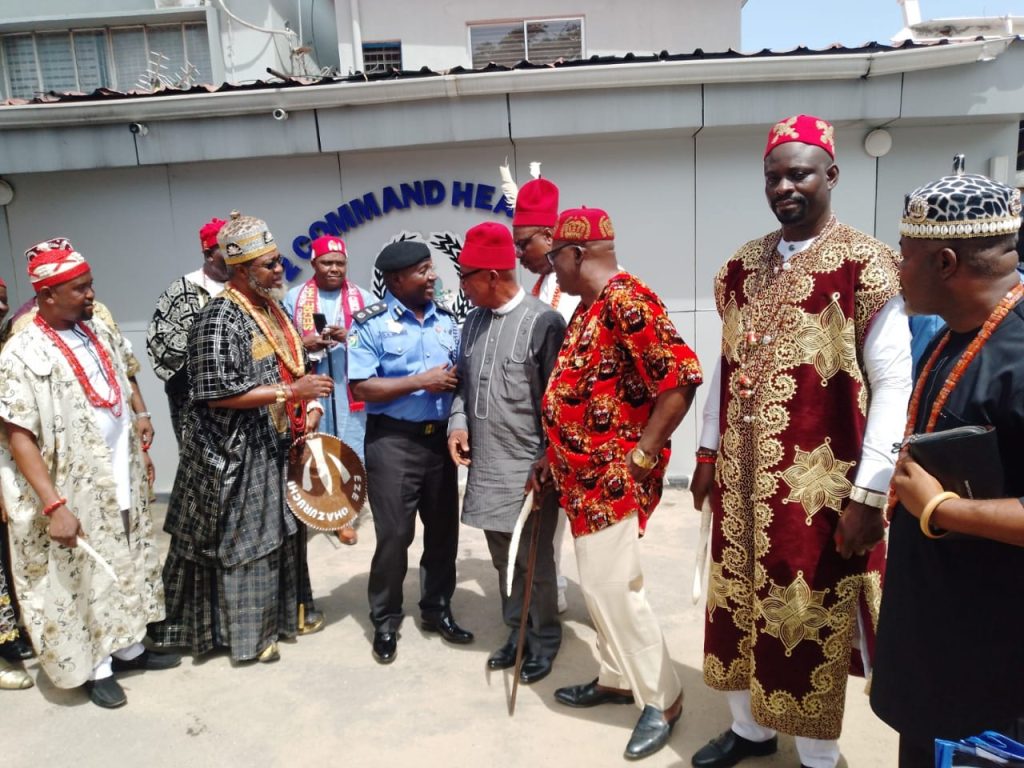 While describing the visit as symbolic, Chief Udeh explained that the essence of having Igbo traditional Ezes at strategic places in Lagos state,was to have a responsible Igbo leader who will be available during crisis , and work in partnership with host Oba's or Baales, so as to nip the crisis in the bud.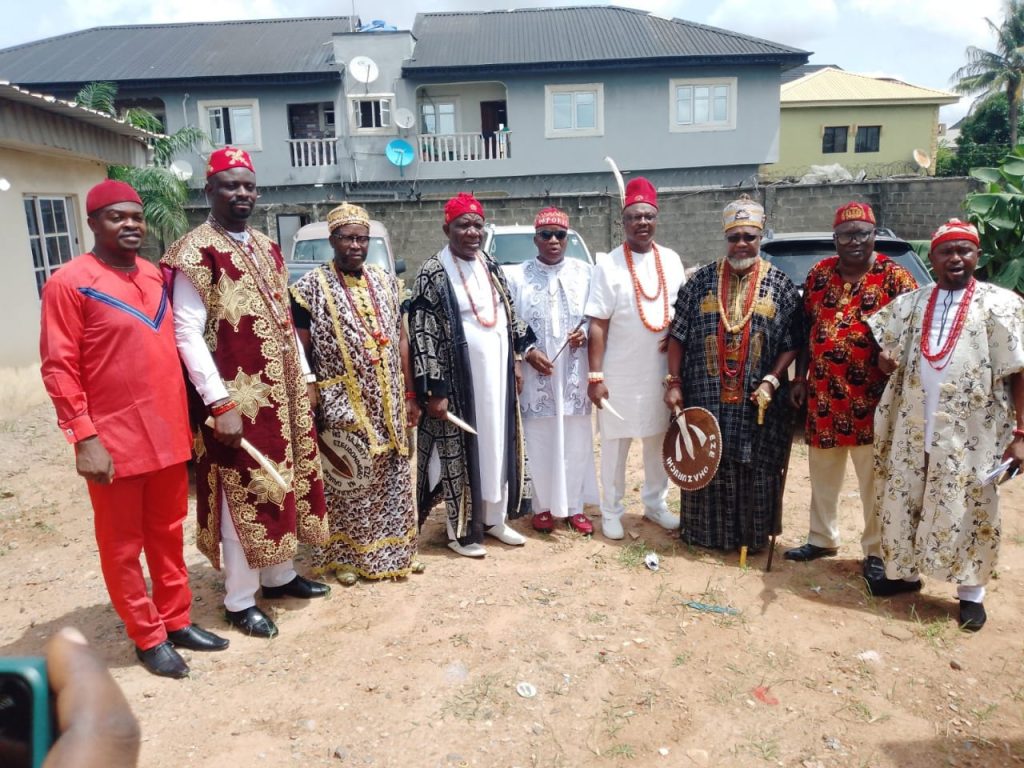 Meritorious Award plaque and other gift items were presented by Eze Nwokedi and some Ezes in his entourage to the police Chief and his most senior Officers. .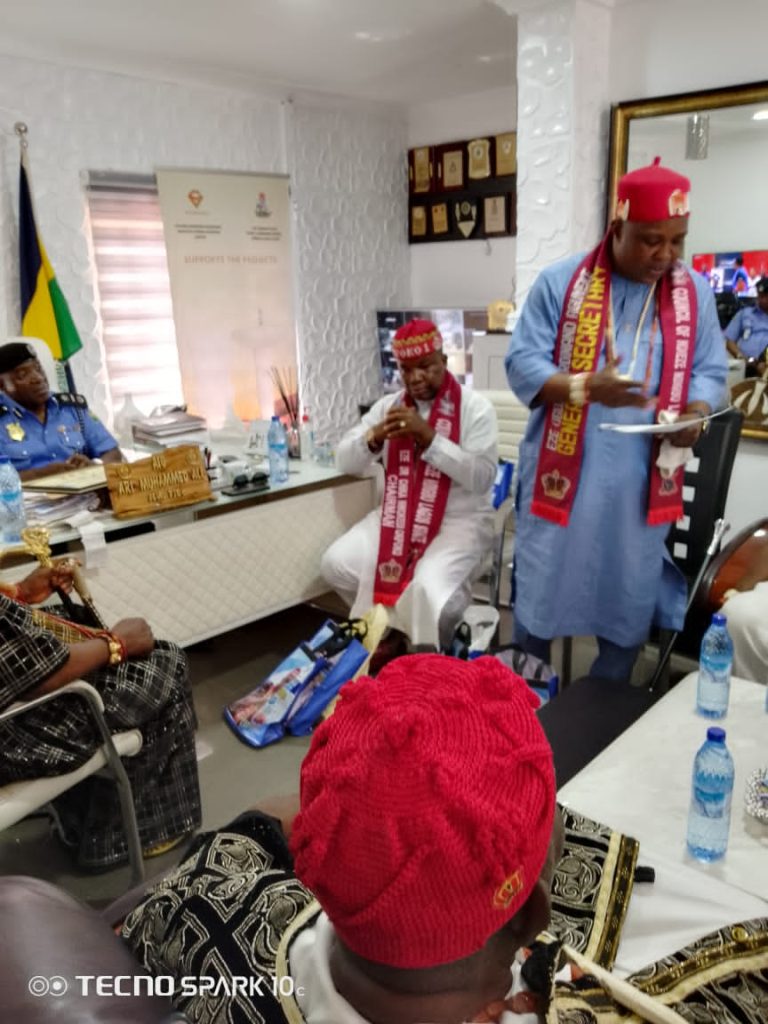 Responding the excited AIG Mohammed commended the guests for the visit, appreciated the award and gifts, and assured them that the established relationship will be sustained.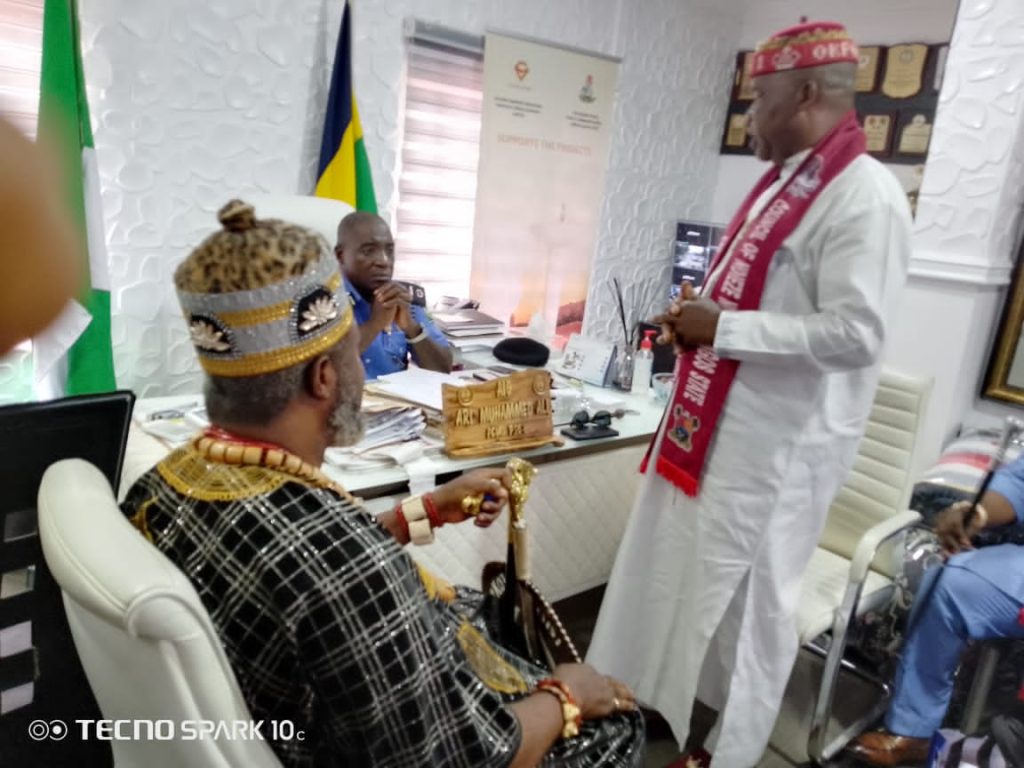 Giving vote of thanks on behalf of the Command, Deputy Commissioner of Police in charge of Administration, DC Omar Shelleng , in the company of DC Ishola Olariwaju, DC Toyin Agbaminajo and the Zonal Police Public Relations Officer, Superintendent ,SP Hauwa Idris Adamu, thanked the Ezes for the show of support and gifts given, adding that the visit was a very thoughtful one that would further promote solidarity between the Nigeria Police and Igbo traditional leaders in Lagos who had deemed it fit to support the police.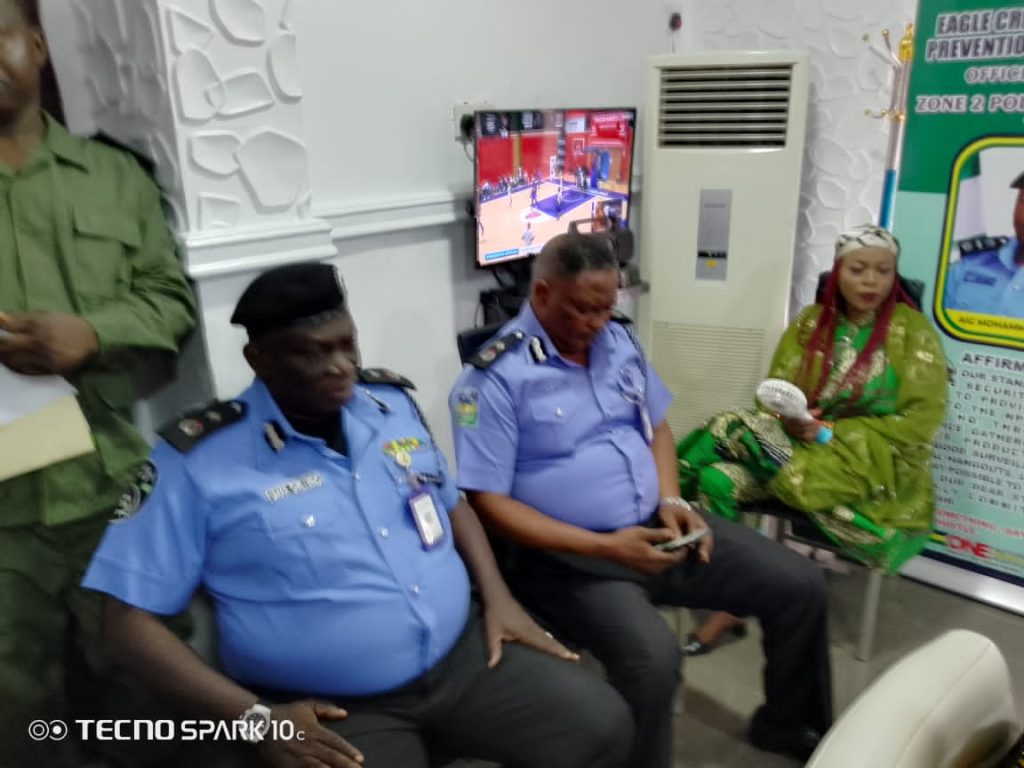 Some of the members of the Council of Ezes on the entourage are: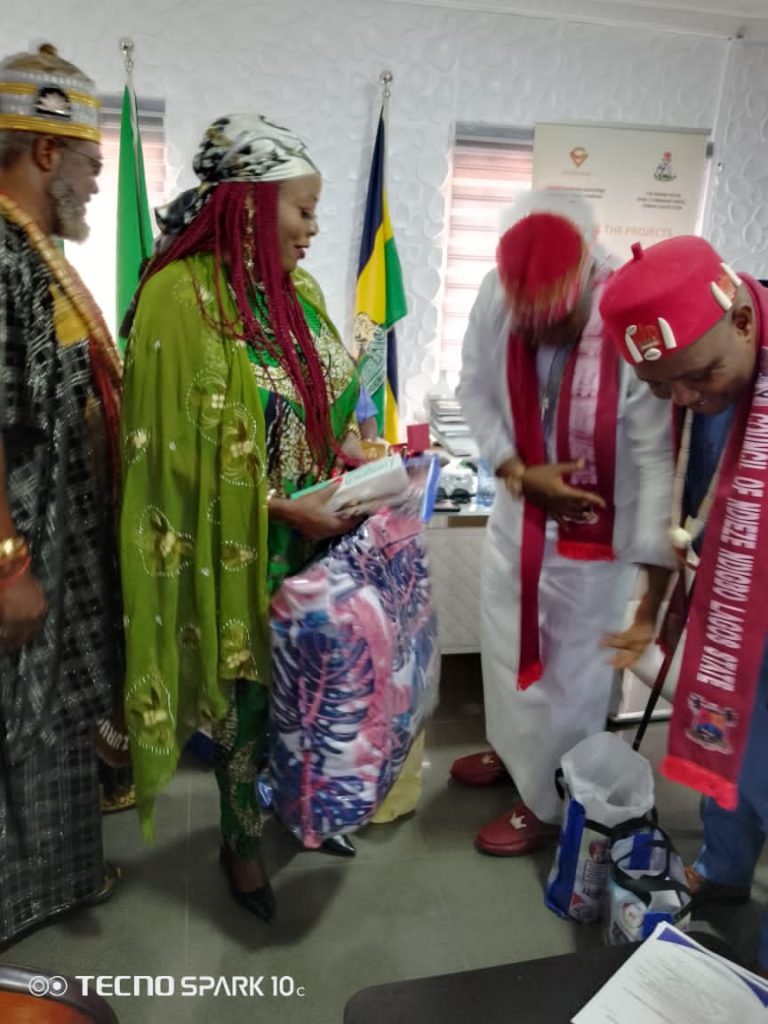 Eze Dr. C. C. Nwokedi – Eze Ndigbo Ijegun/Ijedodo (Chairman Council of Ndi Eze Lagos), Eze Jude Arinze – Eze Ndigbo Okota/Isolo (Vice Chairman Ndi Eze Council Lagos), Eze Ferdinand Aguneke – Eze Ndigbo Eredo LCDA, Epe( General secretary Ndi Eze Council Lagos), Eze Sunday A. Ojukwu – Eze Ndigbo Awumo Odofin ( Financial secretary Ndi Eze council Lagos), Eze Kingsley Nwololo – Eze Ndigbo Eti-Osa ( Provost Marshal Ndi Eze Council Lagos), Eze Uche Omeiheoma – Eze Ndigbo Lekki LCDA ( Welfare Officer), Eze Chimereze, Eze Udo Emmanuel Chukwuakalikamadu of Oriade LCDA, Eze John Nwoche – Eze Ndigbo Ojodu ( Ex- Officio), Eze Dr. Alex Nwoye – Eze Ndigbo Ejigbo LCDA, Edwin Obi – Eze Ndigbo Surulere, Eze Emmanuel Okoro – Eze Ndigbo Agbado- Oke Odo and also the President General of Igbo speaking community, Chief Sunday Udeh.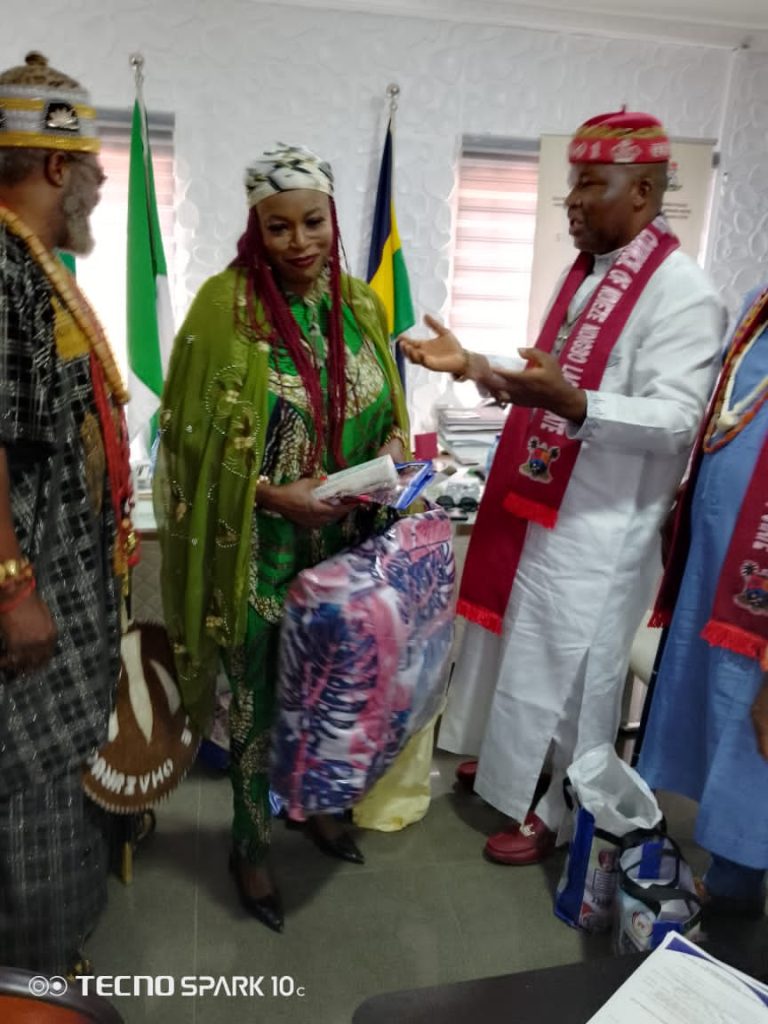 Share this Post