Praises Galore As CP Austin Akika Receives Award, Gifts, Commendations From Igbo Council Of Ezes in Lagos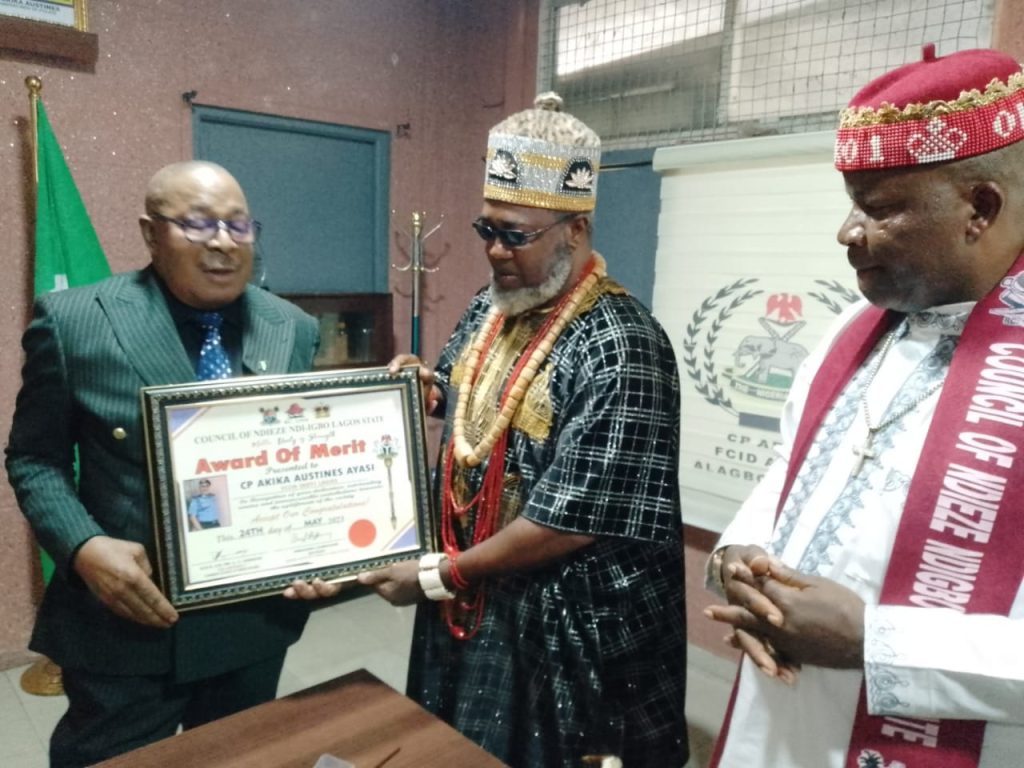 Share this Post
The rewards of exhibiting Detribalized tendencies in the discharge of official duties by security Operatives,appears immeasurable.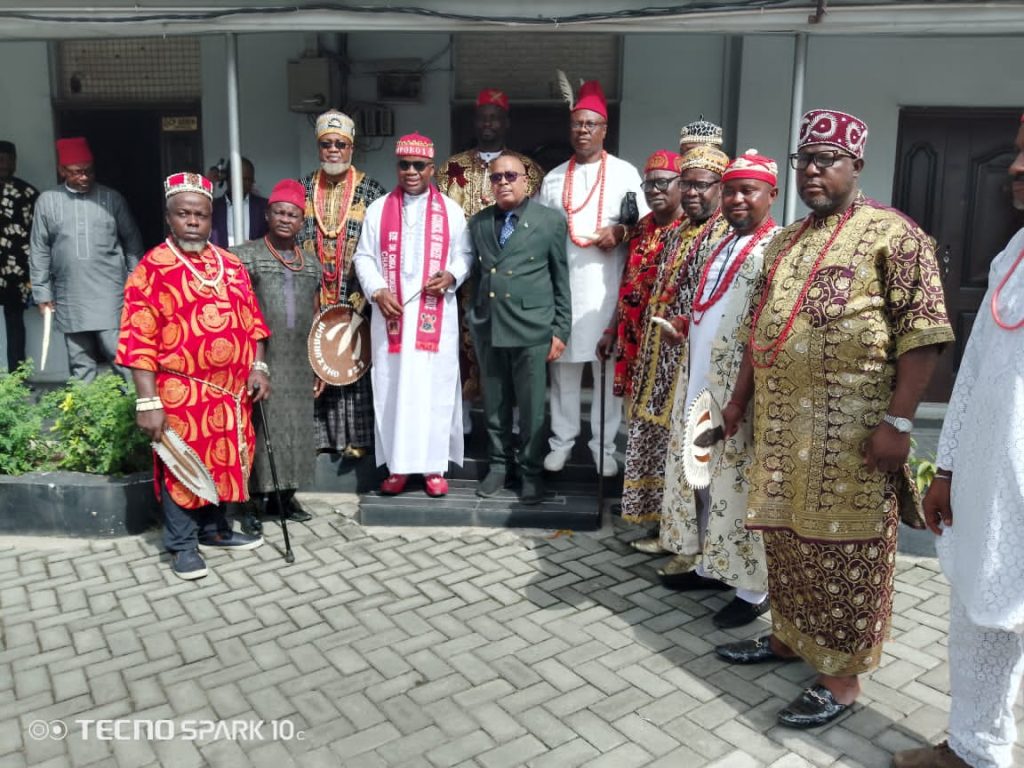 This was obvious last Thursday, May 25th, 2023, at the Force Criminal Investigation Intelligence Department FCIID , where Streams of Praises, commendations, poured like Torrents to a seasoned police Chief, Commissioner of Police, CP Austin Akika, who is in charge of Administration at the police the command in Alagbon close, Ikoyi, Lagos State.
The Royal Fathers said they visited CP Akika to congratulate him on his recent promotion and to thank God for sparing his life.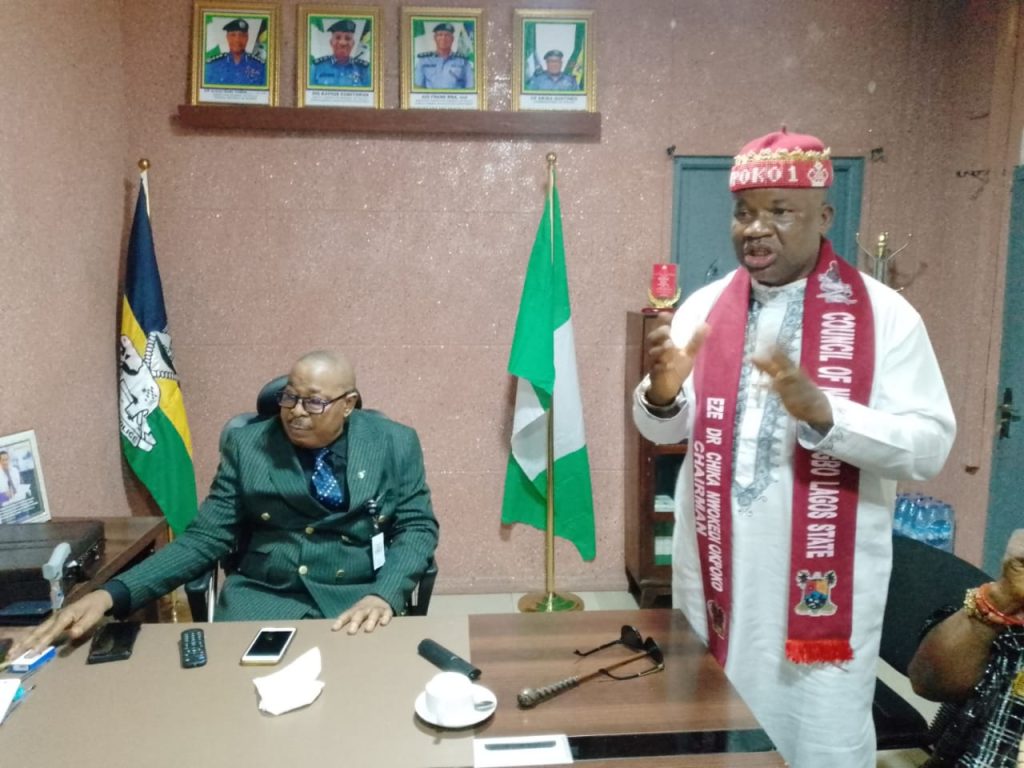 They poured encomium on CP Akika for being a Worthy Police officer of repute and distinguished expert on Community policing and police -public Relationship.
Speaking down memory lane, the Leader of the delegation and Chairman, Igbo Council Of Ndieze in Lagos state, Eze Chika Nwokedi ,reminisciened how CP Akika has been a good friend of Igbos in Lagos state and a crime fighter with human face.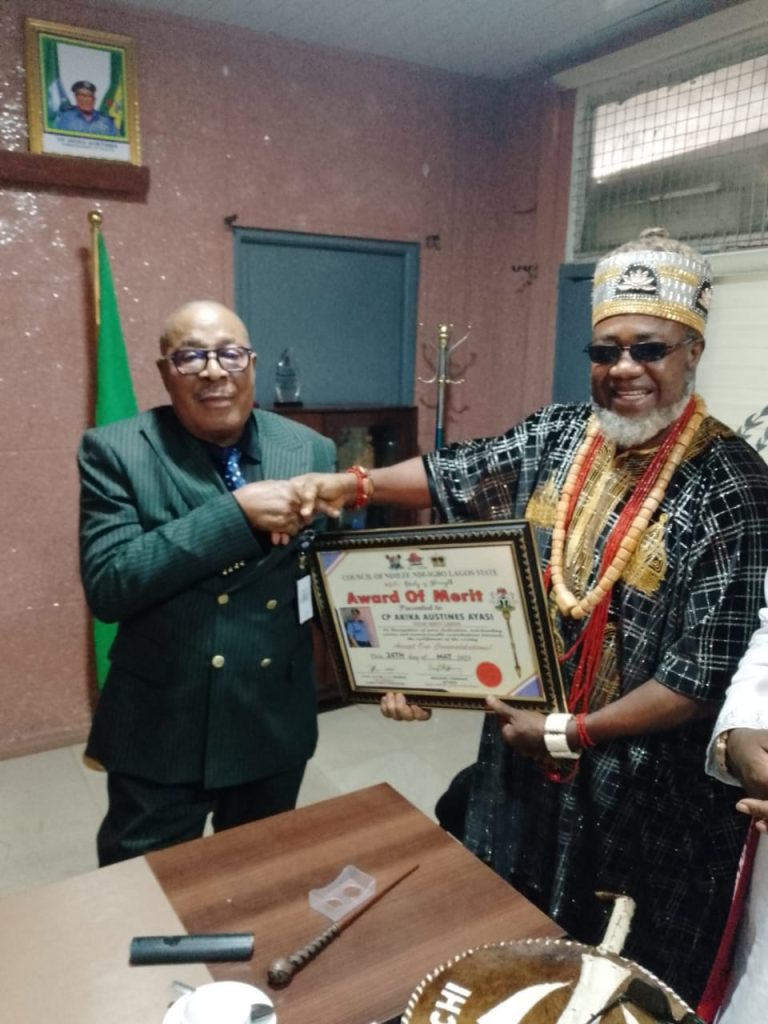 The Ezes who praised the high level of professionalism in the discharge of police duties being exhibited by CP Akika and DC Chioma Ajunwa, promised to work in synergy with them, especially on their preparedness to work assidiously in service to humanity which they said is commendable.Meritorious Award and gifts were presented to him by the council.
Appreciating his guests,CP Austine Akika , who had presented traditional gift of kolanut to the Ezes, expressed profound gratitude, saying that he has always seen himself as an Igbo man , considering his ancient route .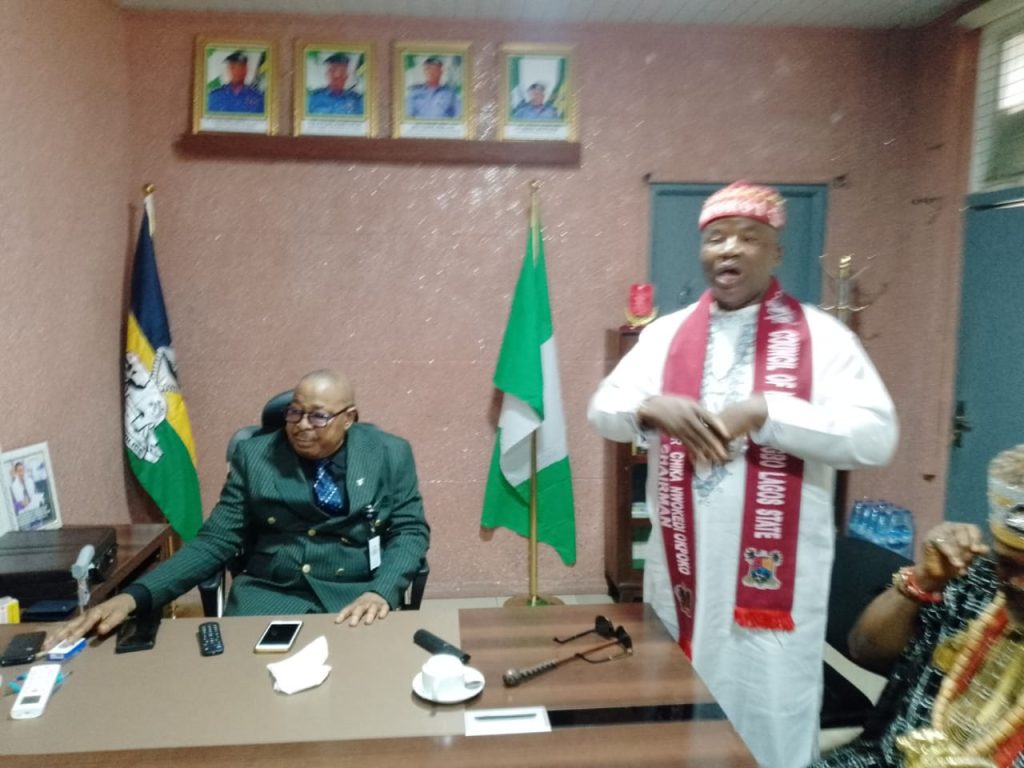 He however advised the council to keep peace and unity amongst themselves as they have chosen a good leader Eze Chika Nwokedi ,who he said is credible and has been a good friend to the Nigeria Police for many years still counting and he has never downplayed the Nigeria Police, he had always promoted the image of the Police.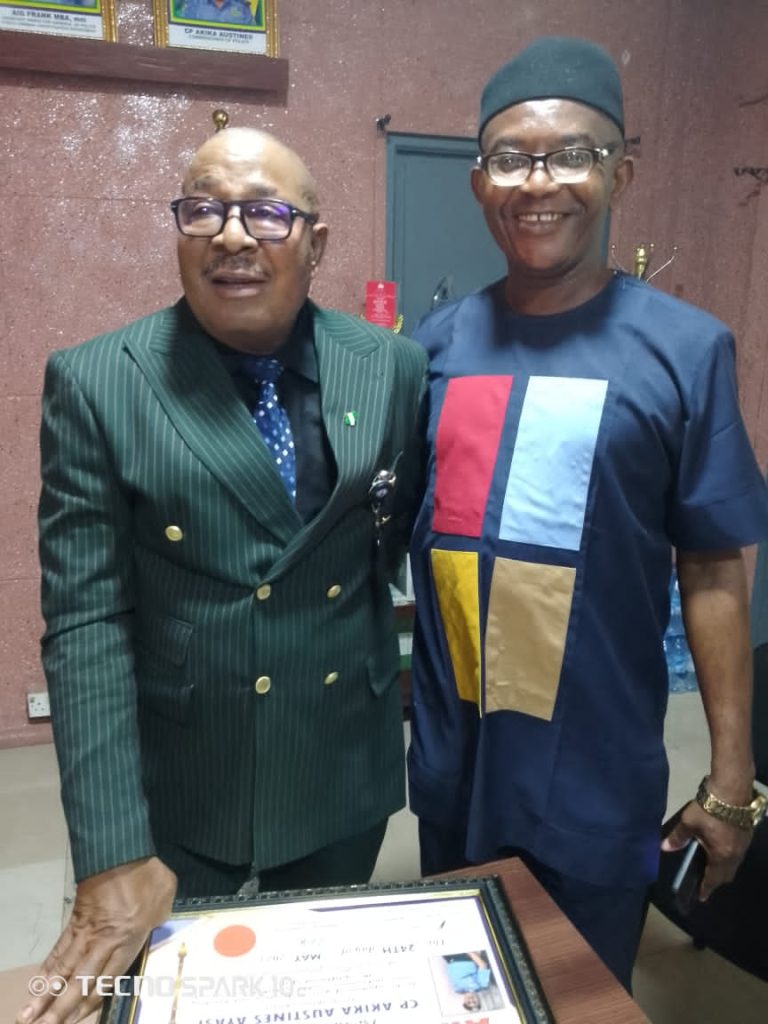 Eze Nwokedi and the Ezes further assured CP Akika of utmost cooperation and to work in synergy with the police in Lagos . They appreciated Nigeria Police for their resilience towards combating crime while serving the people, Moreso, promise to establish a more enabling accessibility and relationship with  police chiefs who have remained professional in their various positions of authority.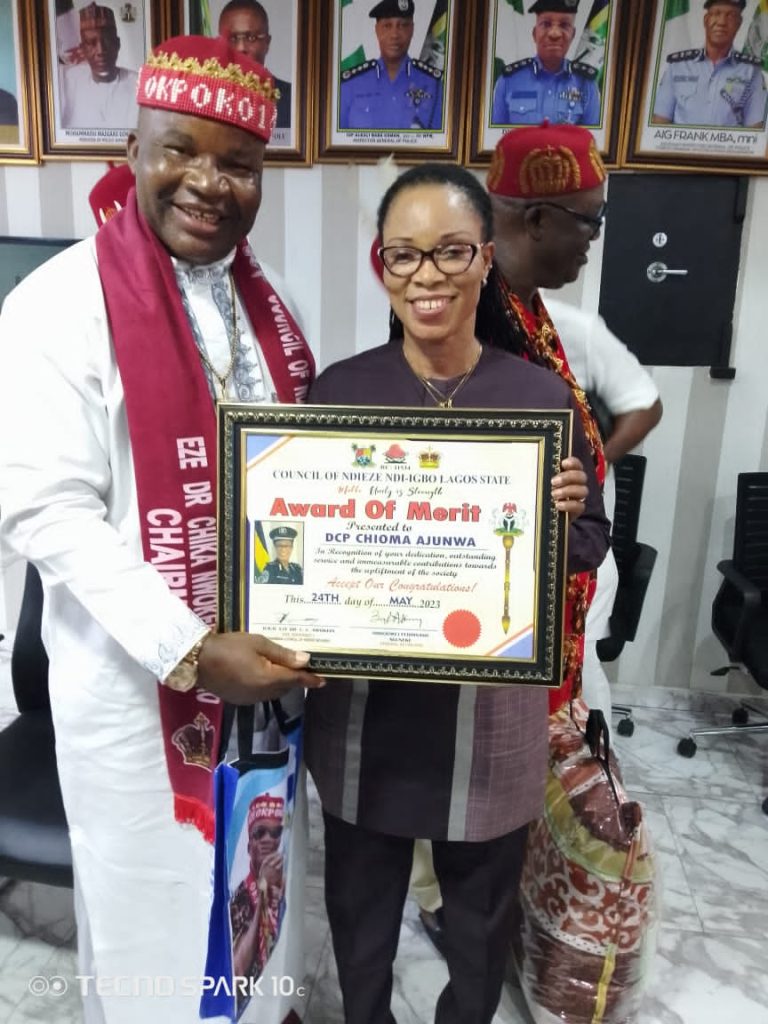 The members of the council of Ezes who were on the entourage are: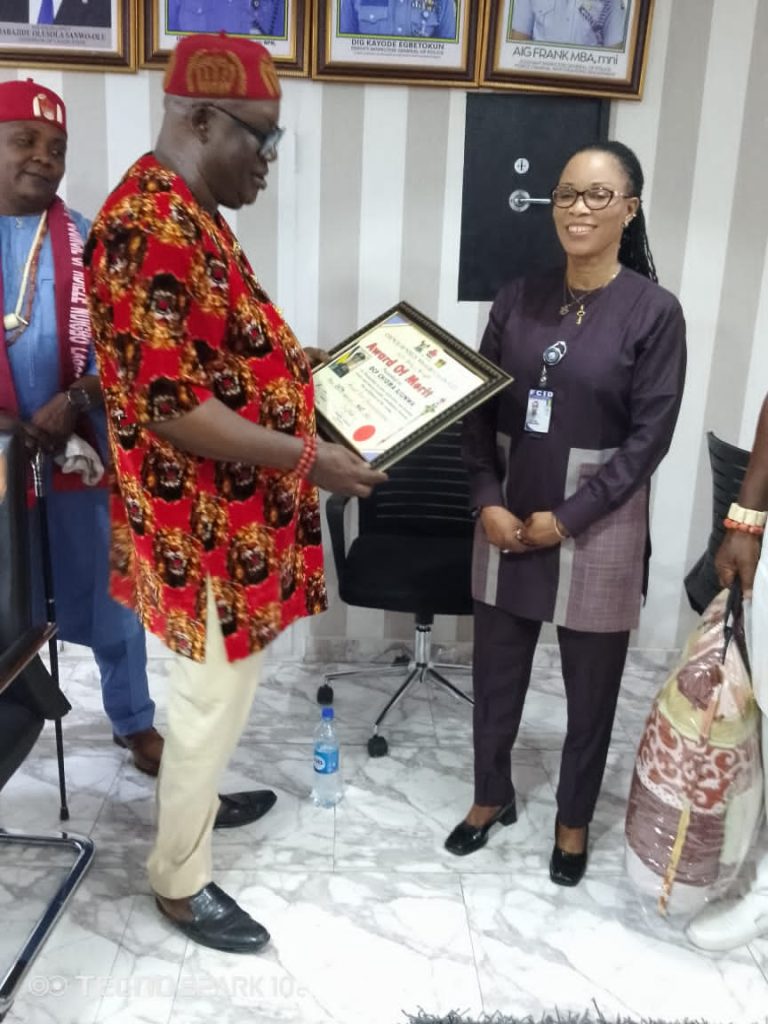 Eze Dr. C. C. Nwokedi – Eze Ndigbo Ijegun/Ijedodo (Chairman Council of Ndi Eze Lagos), Eze Jude Arinze – Eze Ndigbo Okota/Isolo (Vice Chairman Ndi Eze Council Lagos), Eze Ferdinand Aguneke – Eze Ndigbo Eredo LCDA, Epe( General secretary Ndi Eze Council Lagos), Eze Sunday A. Ojukwu – Eze Ndigbo Awumo Odofin ( Financial secretary Ndi Eze council Lagos), Eze Kingsley Nwololo – Eze Ndigbo Eti-Osa ( Provost Marshal Ndi Eze Council Lagos), Eze Uche Omeiheoma – Eze Ndigbo Lekki LCDA ( Welfare Officer), Eze John Nwoche – Eze Ndigbo Ojodu ( Ex- Officio), Eze Dr. Alex Nwoye – Eze Ndigbo Ejigbo LCDA, Eze Emmanuel Chukwuakalikamadu of Oriade LCDA,Edwin Obi – Eze Ndigbo Surulere, Eze Emmanuel Okoro – Eze Ndigbo Agbado- Oke Odo and also the President General of Igbo speaking community, Chief Sunday Udeh.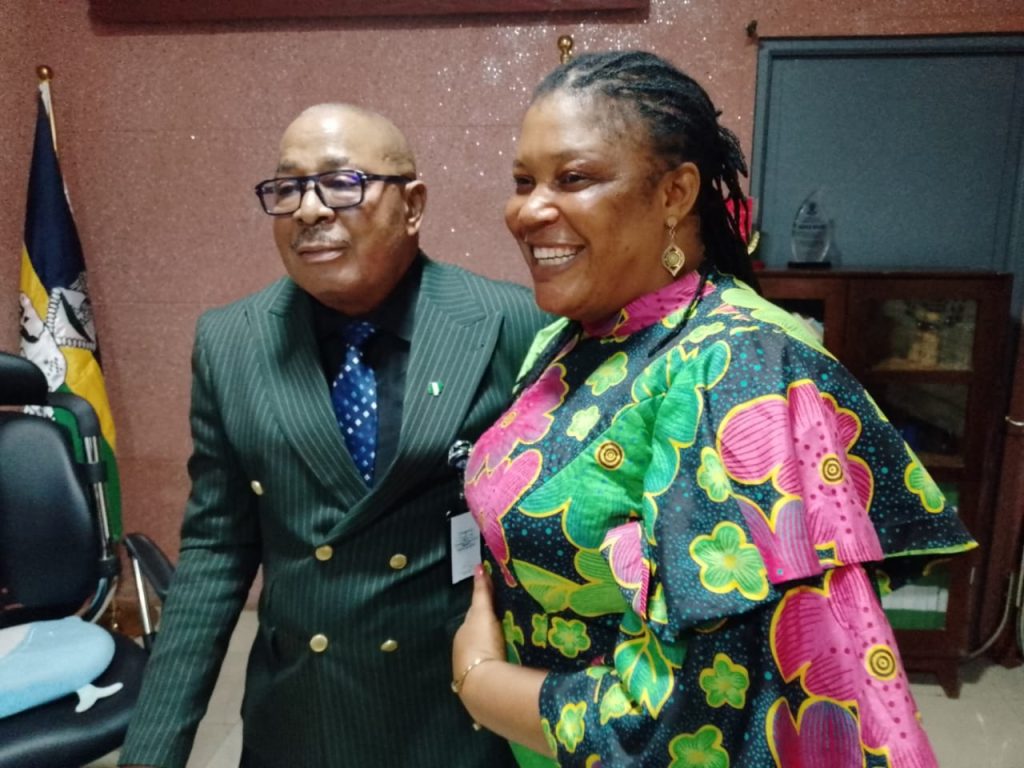 Share this Post