Showers Of Praises,  As Adorable Cheerful Giver, Glamourous Business Woman, Dame Faith Chukwuma Nee Ireoba, 'Mother Eagle', Fetes Friends, Associates, At Her 48 Birthday Bash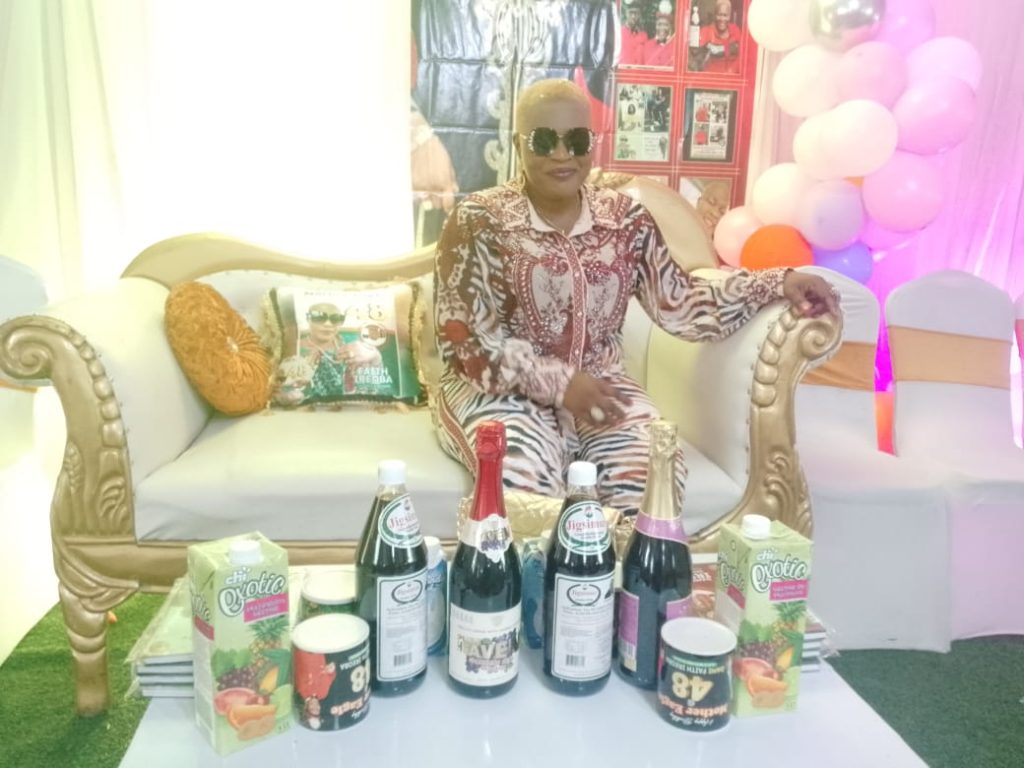 Share this Post
The Holy Bible clearly States that God loves a cheerful giver and when stretched further, it is an indisputable universal axiom that Givers Never Lack.

The above statement of fact,  aptly describes the world of an attested Religious woman but a Cheerful Giver, Dame Faith Chukwuma nee Ireoba, Popularly known as"Mother Eagle" , who on June 17th, 2023, marked her 48th years of fruitful existence on earth.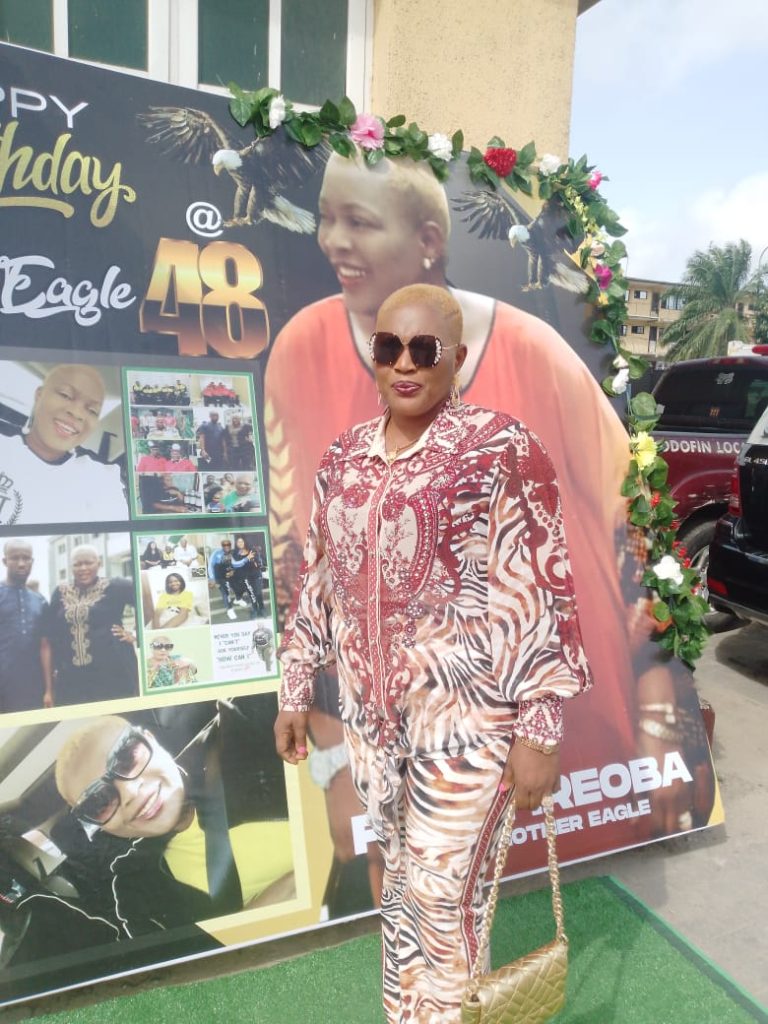 However, true to her calling, Philanthropic mind set and in consonance with her love for others , Mother Eagle, also called Failinever , decided to host her friends, family, Business Associates and other well Wishers to a birthday party held yesterday, being Sunday, the 18th of June, 2023.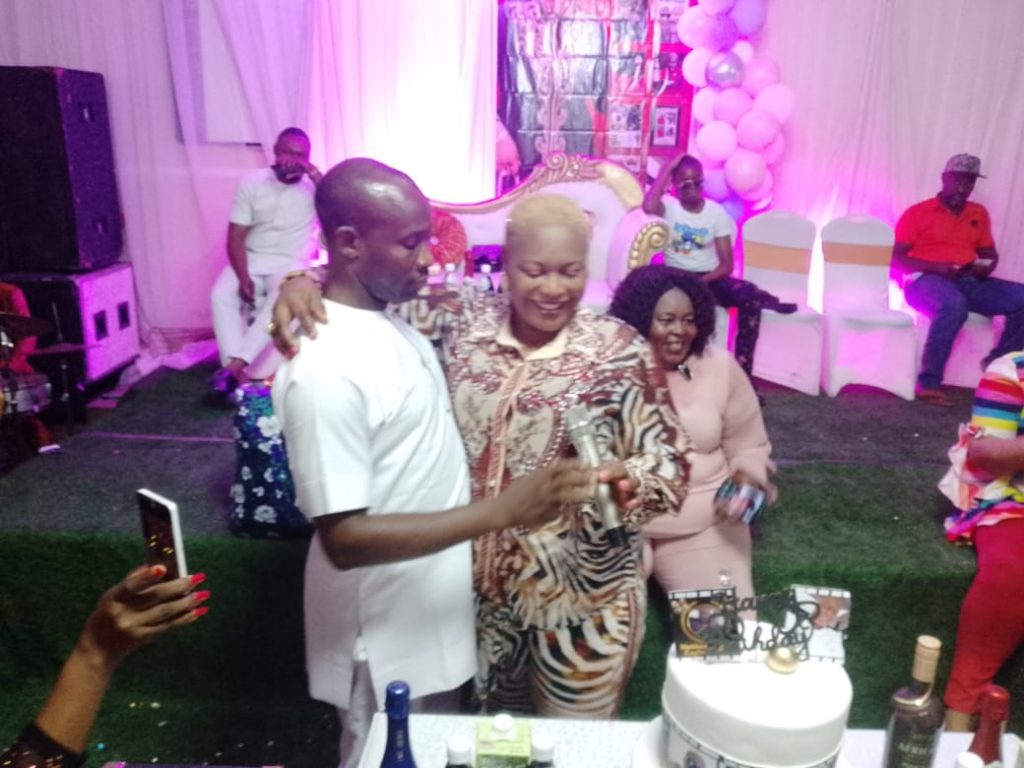 Literally, the world appeared to have  moved to Amuwo Odofin local Government Area hall, located at 41 road, Festac town, Lagos, venue of the bash organized by the  amiable and adorable gallant business woman of substance, Dame Faith,who has won many Jigsimur Zdex  laurels in grand style,  such as Jeeps and International Awards recognition and honors.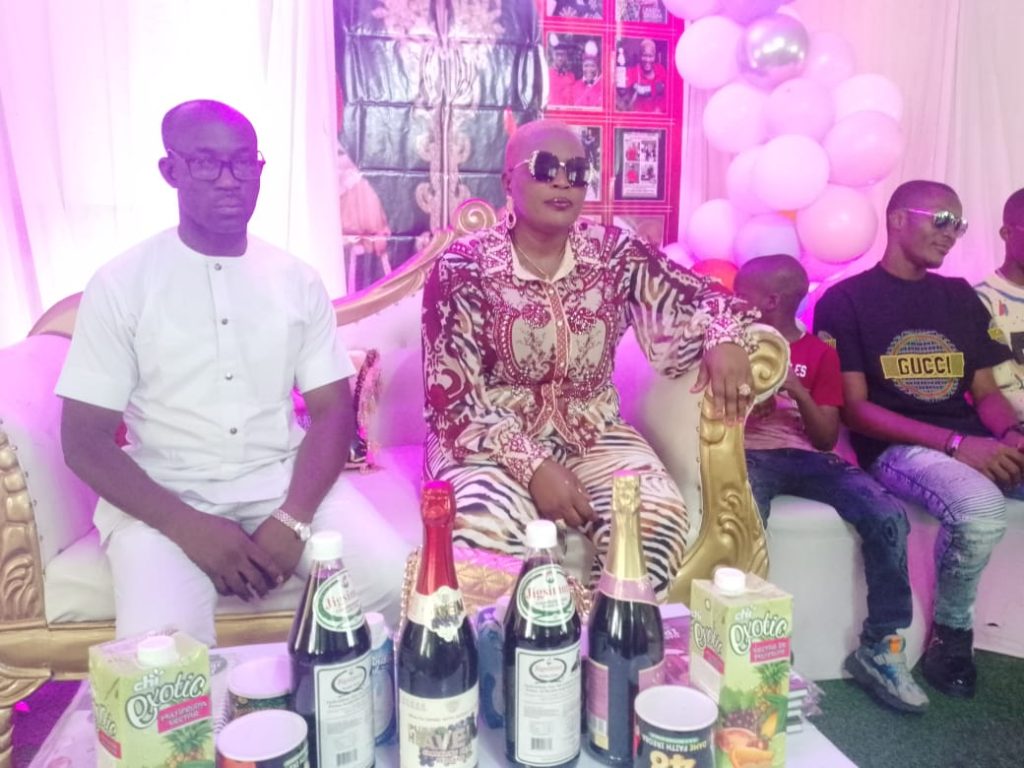 Infact, the exclusive but colourful ceremony witnessed the 'creme de la creme' of the society, including Ven.Dr. Emeka Omuakpa, who fervently prayed God to continue showering blessings on the Celebrant.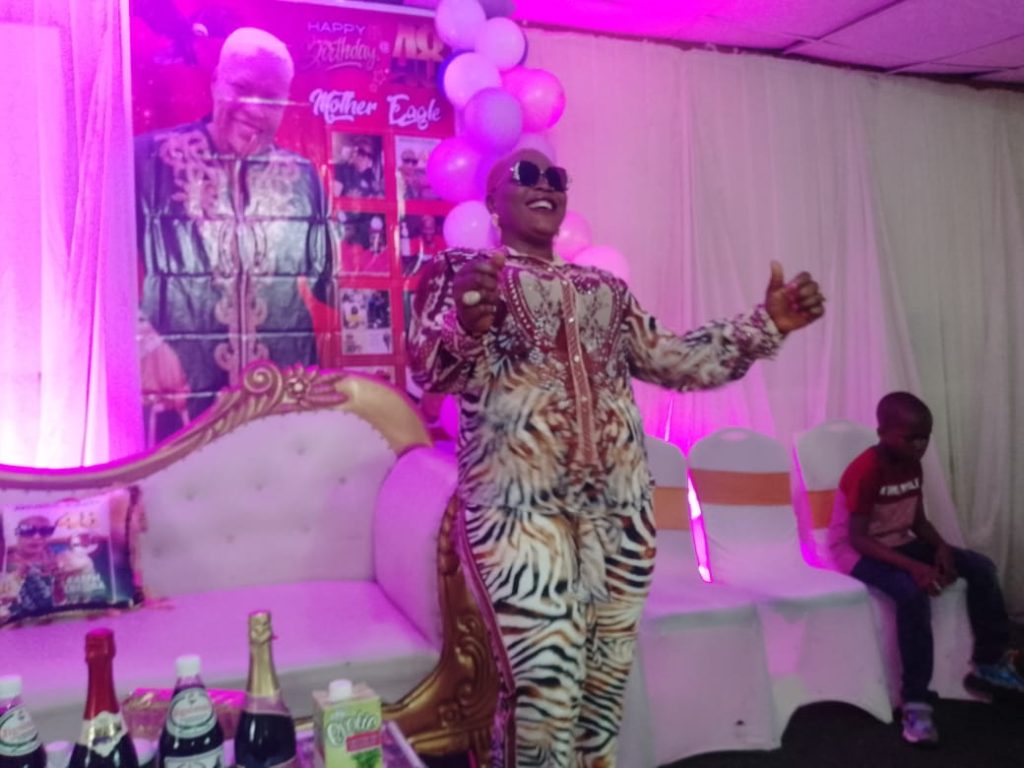 Indeed, as drums roll out in celebration of her 48th birthday, there comes a time when sterling quality of integrity and hardwork of a calm headed woman of substance and cheerful giver is nationally and internationally recognized even by her subordinates.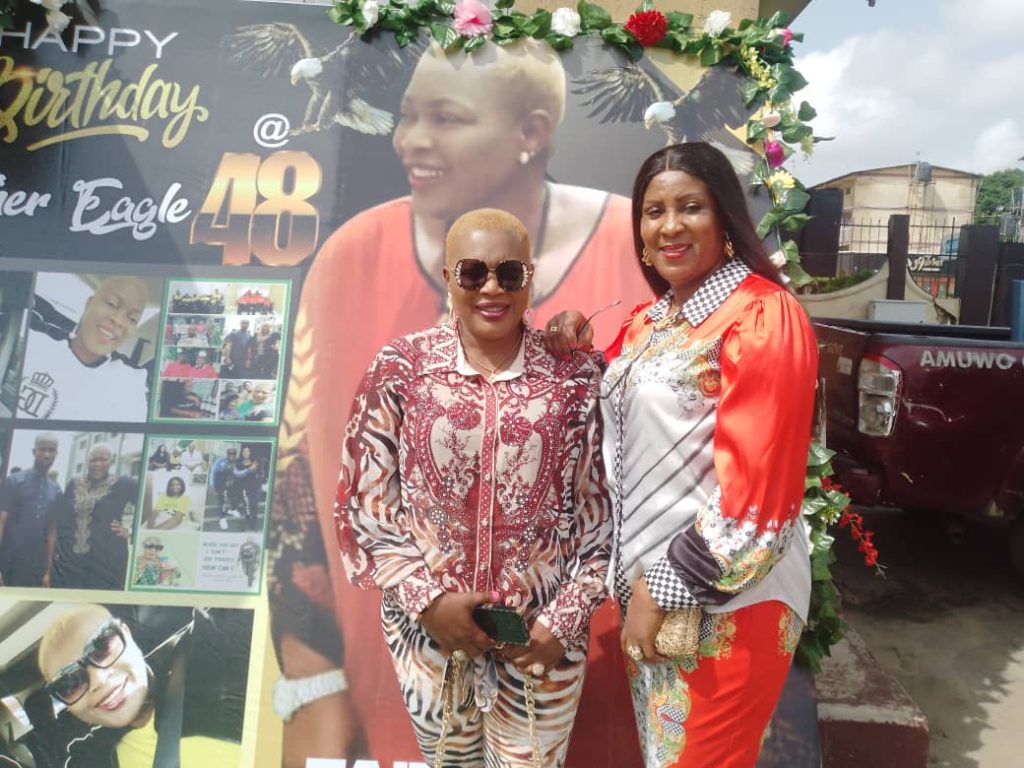 On grand to appreciate and honor Mother Eagle was Jigsimur Chief Executive Officer, CEO, Dr. Queen Lillian Osuofia,  who supported Dame Faith philanthropic gestures to people with the sum of One Million Naira.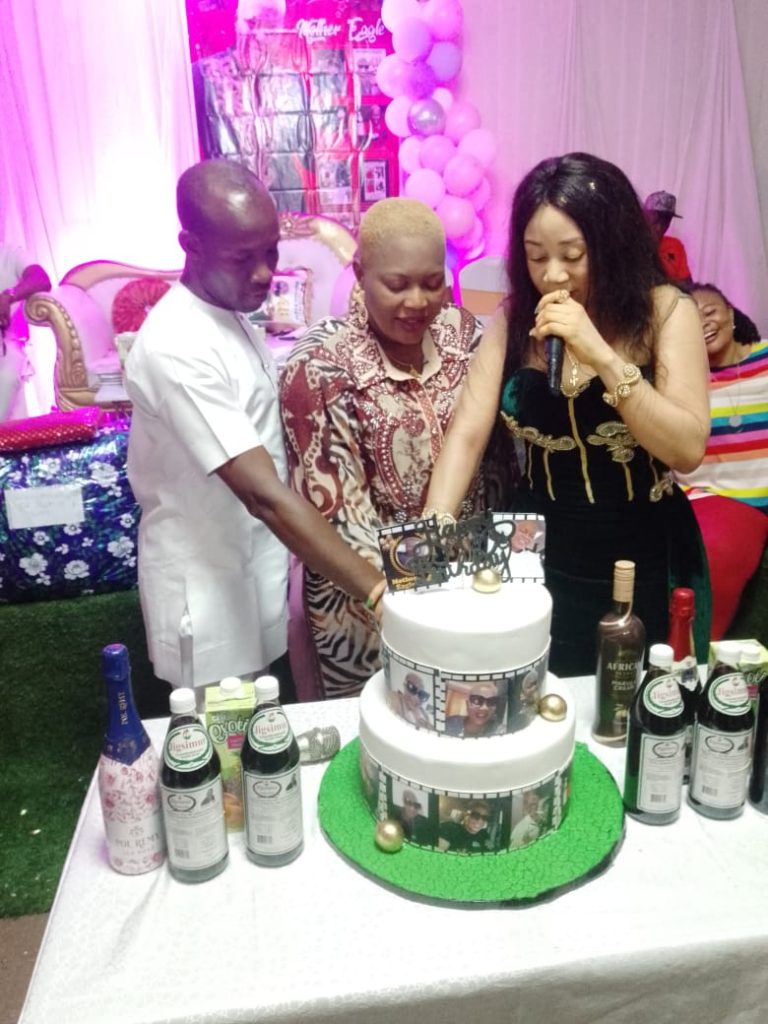 Besides food items, drinks and different entertainment groups and dancing competition, every guests appreciated Mother Eagles stunning beauty and her gorgeous apparels that left all in great admiration.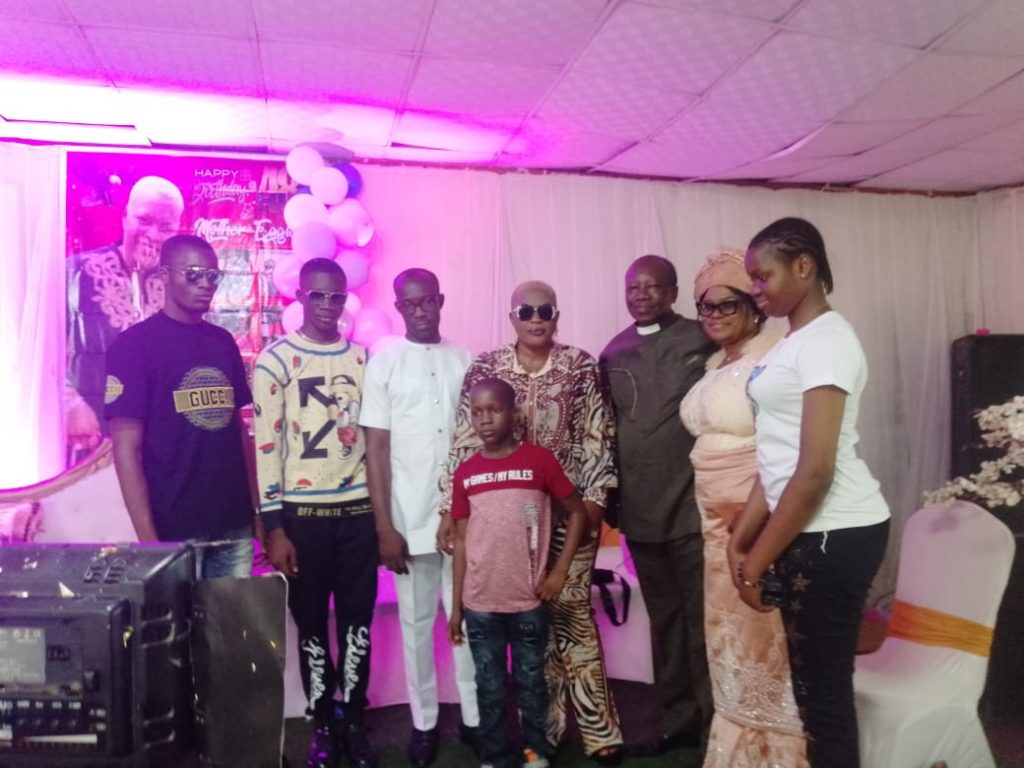 As envisaged, tributes poured in like torrents, as everyone extolled the virtues of the hard working woman  known from her Father's community, Akwaihedi,  as  Chief Adajiugonnaya.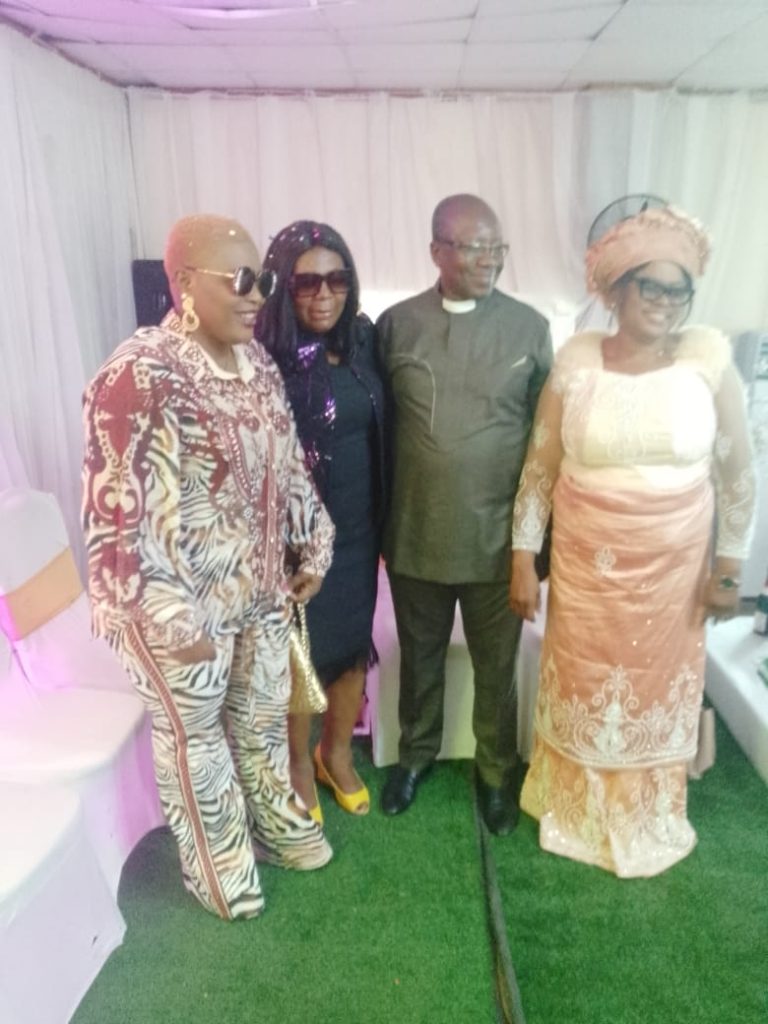 Guests attested to the fact that the event was all full of emotions, fun, thrills and paparazzi, as  'Adajiugonnaya', one of the best adorable kind hearted woman leader,socialite and lovable lady of substance pulled crowd of the dignitaries, bigwigs and supporters to her side.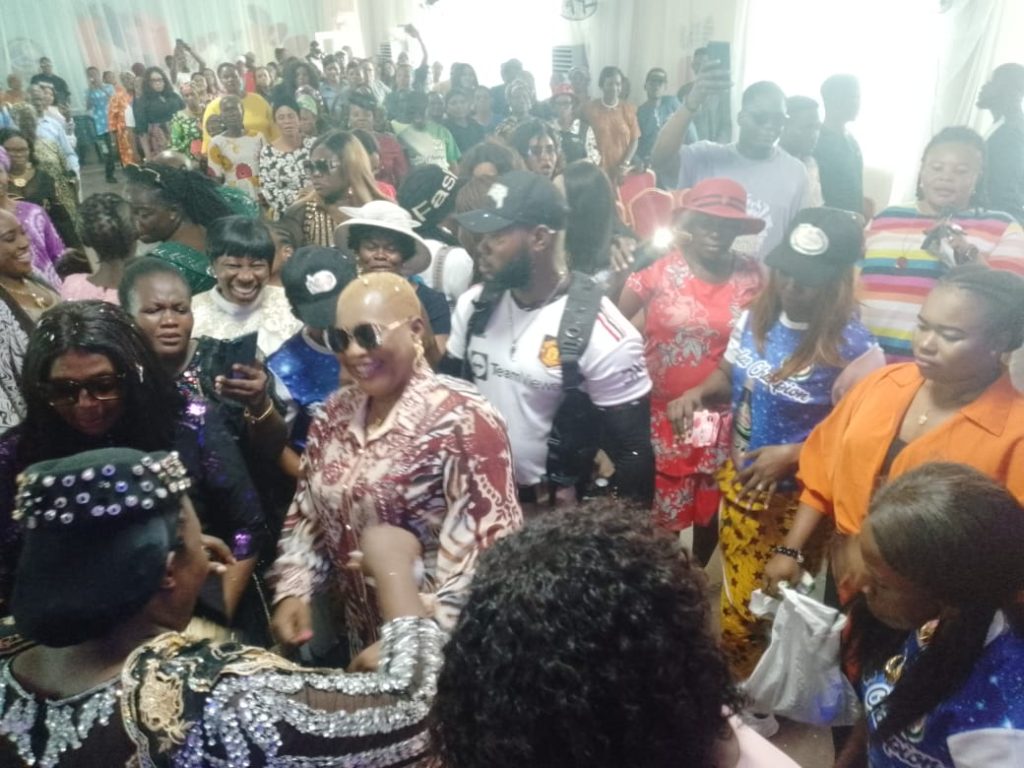 In an exclusive interview with News Planet International, she said thus :" I feel so good .48 years is not a joke,many have gone,many are there in the mortuary, but it pleases God almighty to do everything possible for me ,so iam so happy. Actually my birthday was yesterday 17th june but we are celebrating it today 18th june, so i feel so good. "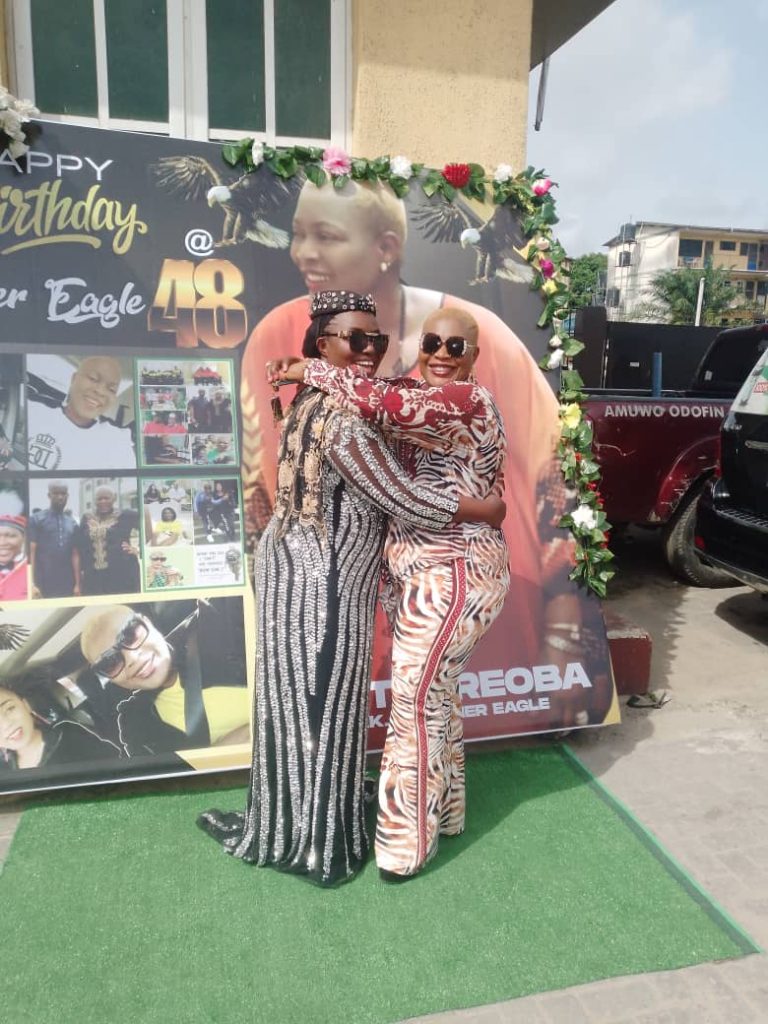 Answering question on why many people loves her, she said : " I think those people are in better position to answer that question because you can never know what people think about you,but to me, they call me mother eagle,cheerful giver, because i love giving, it gives me joy when i put smile on people's face when i see people happy that is when am very happy, maybe because of that they gave me cheerful giver."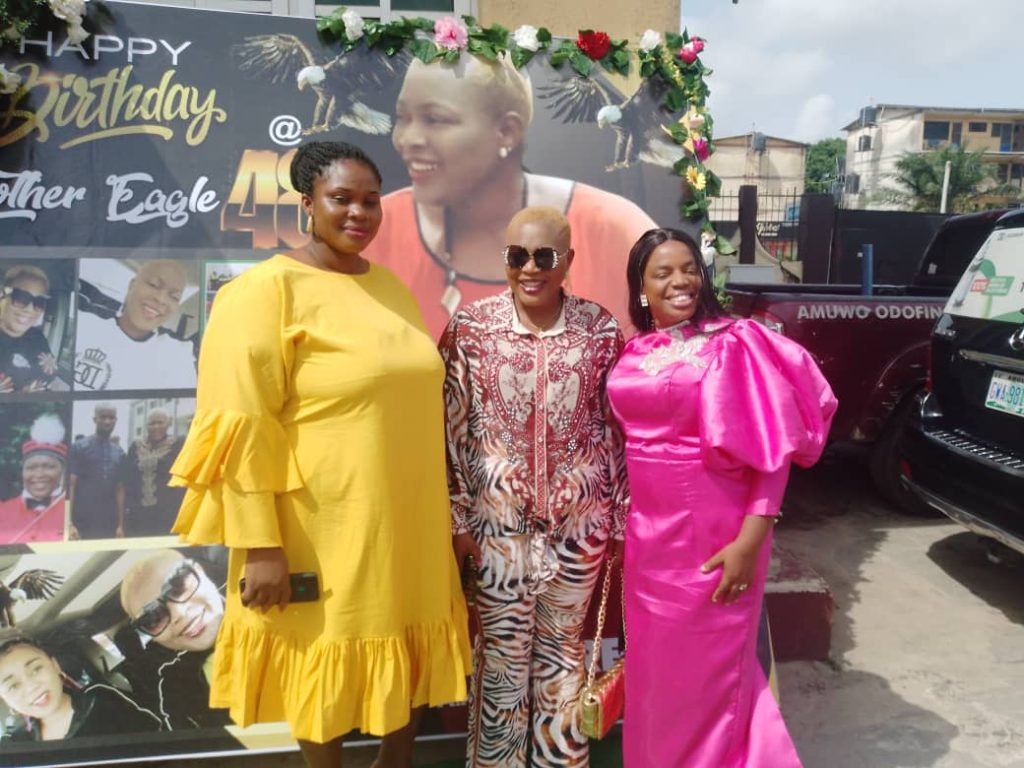 Speaking on the secret of her great success in the marketing of Jigsimur product, She said : "Well in the area of achievement, i can say that it is God's doing ,it is not by my power or by anything , it is not because am the best person that is working hard in Jigsimur,it the grace because Jigsimur has the grace already there ,so i can say that it is by his grace that i am making it in Jigsimur. This is the fifth year of Jigsimur in Nigeria ,by his grace i have qualified for six 4matic,the seventh one will soon drop this month and the international trip,i cannot count how many international trip i have been given. So far, all these things is God's doing and it's marvelous in our sight".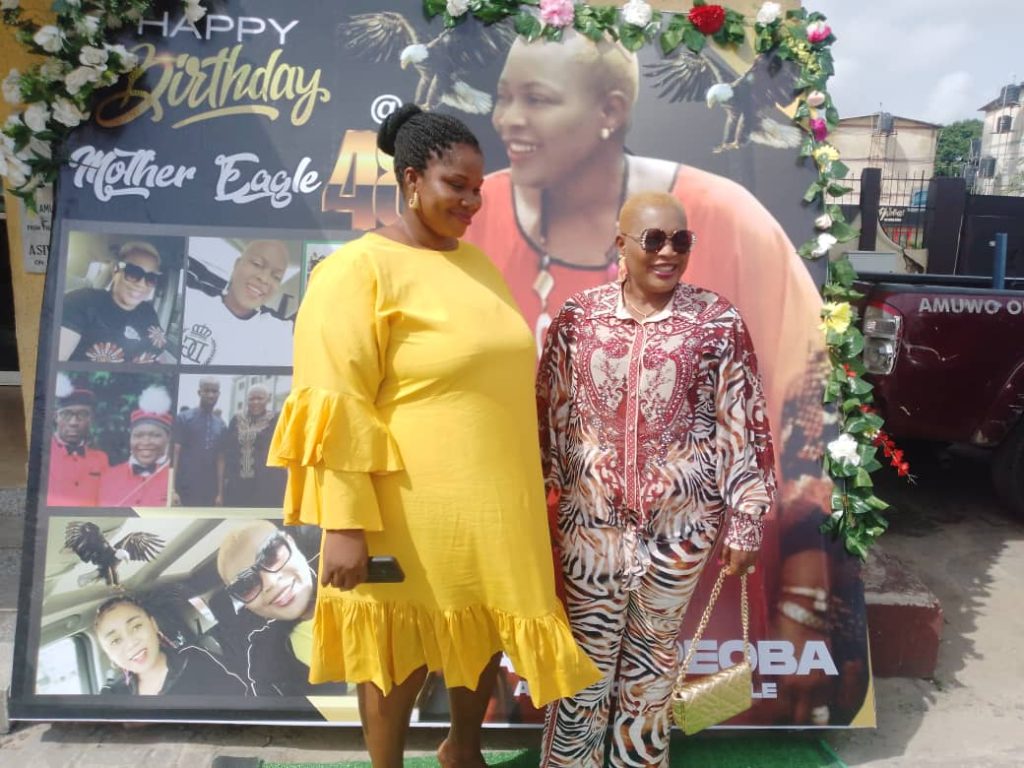 On the secret of her great success in the business, she said :  "okay i can say that one of the secret is there is nothing like being transparent in what you are doing, because what kills all these networking business ,that makes people hate them,  are those people on top ,they will like to make use of the upcoming ones ,people that don't know what is called marketing plan ,we have what we call business plan ,so all those upcoming one ,they will take advantage of them ,when they are buying products, they are not doing what they are supposed to do for them, you have coach people, carry them along ,teach them how to network, teach them what to use and how to use them and get it right because everything on earth have secret ,so,  in networking business we have secret and that secret number 1 is transparency ,number 2 ,you have to help people, you have to carry your team along ,we have what we call leader team builder,people who are building their teams ,because some people they don't have time for all their down lines , so all these things help me in moving forward ,that is carrying people along ".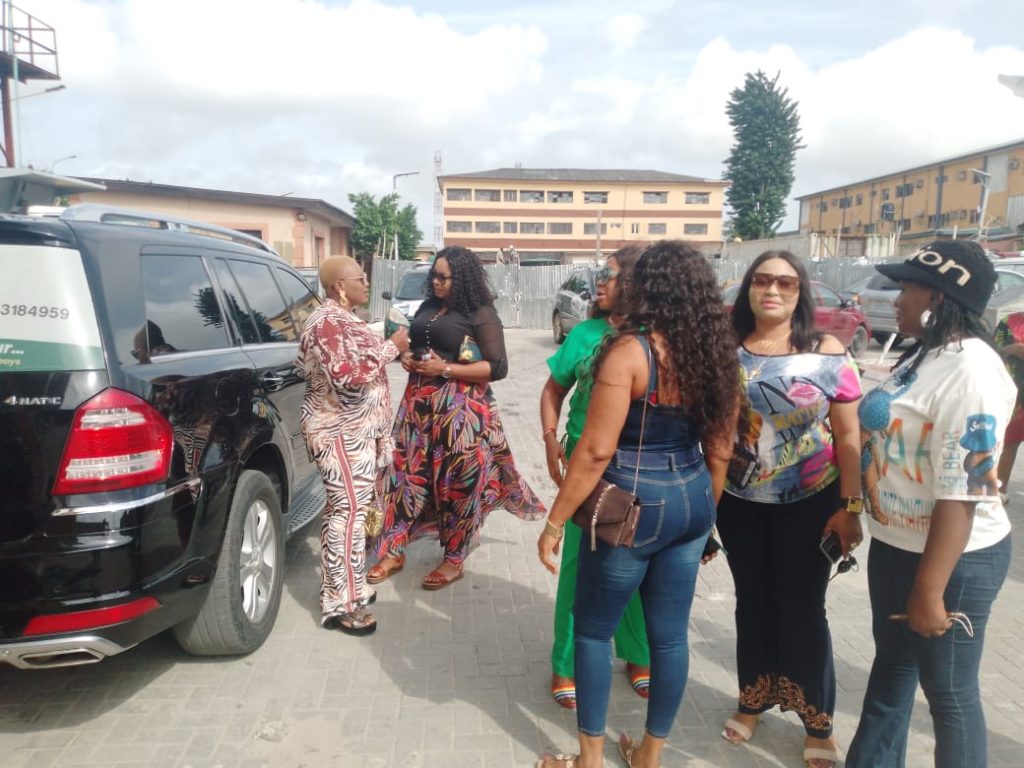 Projecting into the future, Faith Chukwuma, who is a graduate of University of Nigeria, Nsukka, (UNN), said thus : " By the special grace of God,  my dream is living abroad, that has been my dream since day 1 ,not that Nigeria is not good, Nigeria is good but everybody have what they want in life, so my plan and what i have been dreaming of is to relocate,i had to establish first ,although i have established so many people, like in my team now , i have produced almost forty something 4matics and still counting . Under me i have so many millionaires that i have produced so far as Jigsimur company is concerned and i am still producing more ,even if i relocate, i will keep on doing what i know how to do best, because just like i told you, it gives me joy helping people".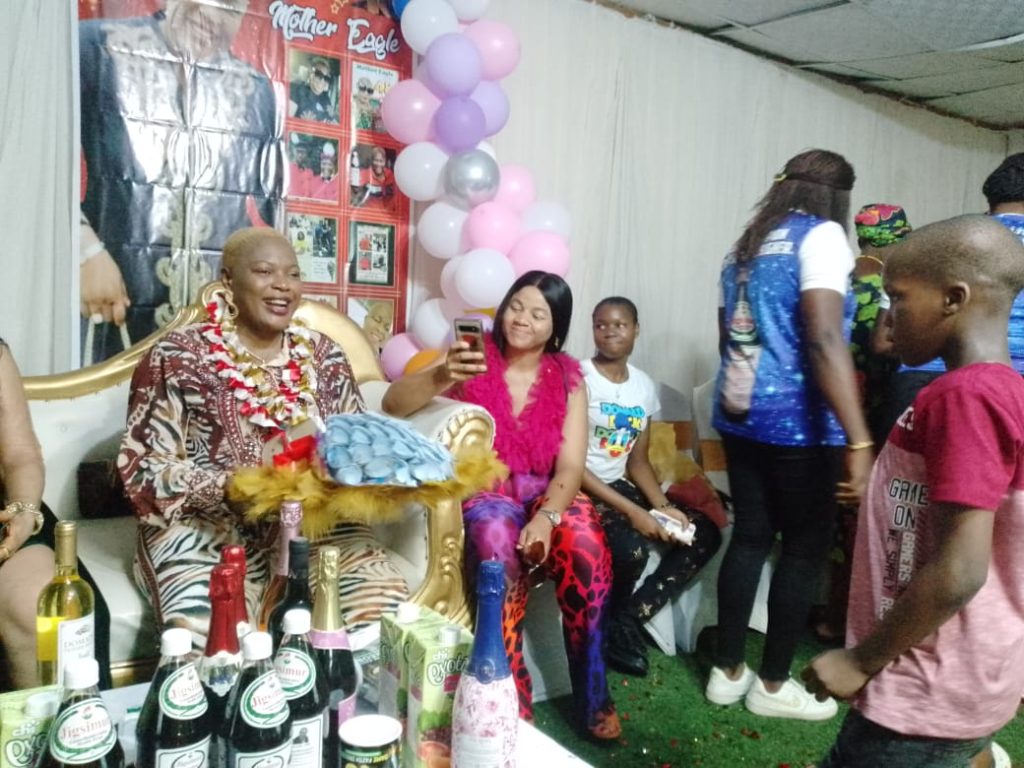 Asked if she could work with other herbal remedies network company, she replied, " No no no, Jigsimur or nothing, Jigsimur has come to stay it will never go back.Jigsimur has come to stay,it will never go back because of the efficacy of the product ,the efficacy of the product is second to none, it is the best herbal remedy in the whole world with guarantee, i assure you of that ,because when you are giving it to somebody, you know what you are giving to that person with confidence, because i am such of my product,i have used it and i have testified ,so whenever i am giving it out, Its with confidence and no body have ever come back and say this product does not work ,so because of that, Jigsimur have come to stay and in the monetary aspect of it ,i don't know where to start , Jigsimur is good to go ,it is wow,can you imagine Six 4matic Jeeps ,international trip up to twenty something and each one that have,  we got 500 thousand naira, each car you drop you can get your money equivalent of 5 million naira, Check it out,then bonuses, weekly bonuses ,this company pays us every week, in my level every week, sometimes i get 2 million naira sometimes i get 1 point something, sometimes 3 million  and other incentives outside weekly bonuses ,so what else am i looking for?. Jigsimur works at its pace".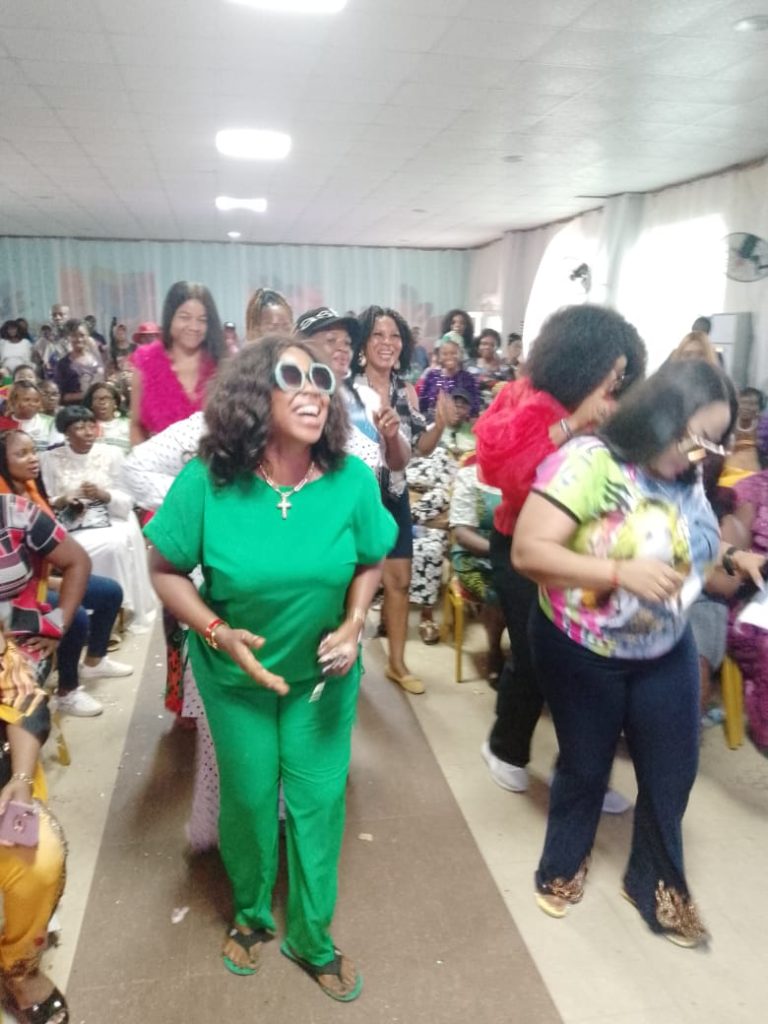 Speaking on encouragement from her family, she said, "Very well especially when my father, Reverend Alphonso Ireoba was alive,i really made him proud , he was very proud of me ,likewise all my siblings they are so happy with me and am still doing more even in my home town ,they have recognized me as Adajiugonnaya 1 of Akwaihedi  and so many others . Akwaihedi is my home town in  Nnewi south local Government Area Anambra State while Ihiala is my husband's town" .There are so many encouragement from my family because i have been helping people, not only my immediate family. Infact i prefer helping people outside the family, I mean extended family even in my town, i have some people i placed on scholarship now. There are so many things i am doing for people ,those extended family. I learnt to help people who are in need ,not people who are not but some people who are in need, that when you help them, God will bless you tomorrow ,because that is the secret that will keep one going. One thing about our country now, is that some people have that money but  will hardly give, instead they will be hiding it in banks, some people will transfer it abroad, this and that ,have many mansions, all those things don't count .what counts is how many people you helped, invest in human resources and i don't believe in buying 100 plots of land ,buying the whole buildings, when you count it ,you will say mother eagle don't even believe in that ,that is not achievement as far as I am concerned. My achievement is to establish people, when they say i am the one that make this person become someone in life ,teach them how to fish" .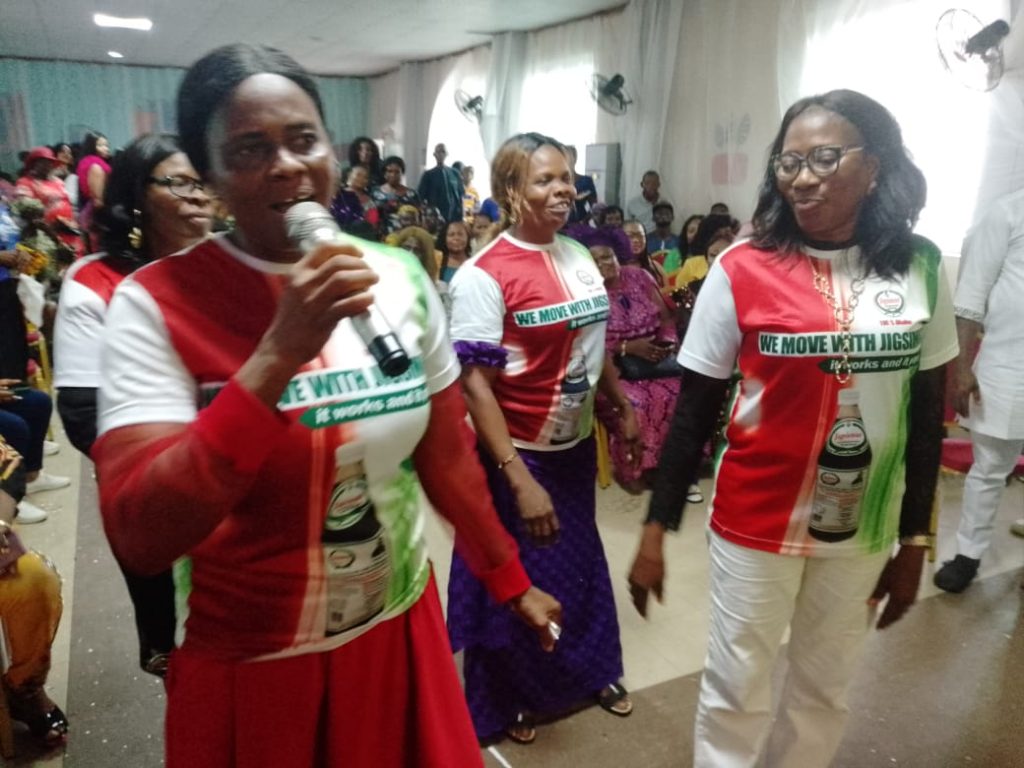 Despite her growing popularity, Dame Faith, who also bears Ndidiamaka, does not like politics as a profession, however, the Anglican Church made her  a knight of Saint Mary, called Dame for ladies , while her husband, Sir Chamberlain is also a knight of Saint Christopher, Sir   for men .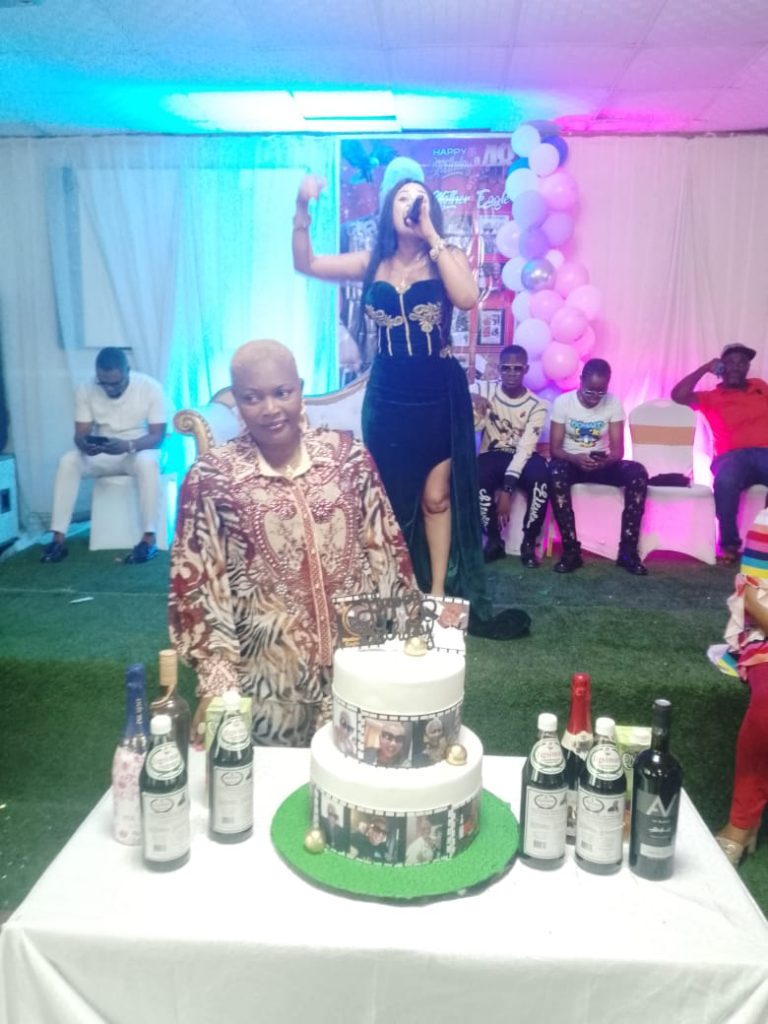 Giving her religious background, it was not surprising that Venerable Omuakpa, who officiated at the prayer session during the celebration, while taking his message from Proverbs chapter 18 verse 29, spelt and used her name Faith to demonstrate Favor, intelligence, tenacity, humility and avoiding frivolous and negative friends to be able to succeed.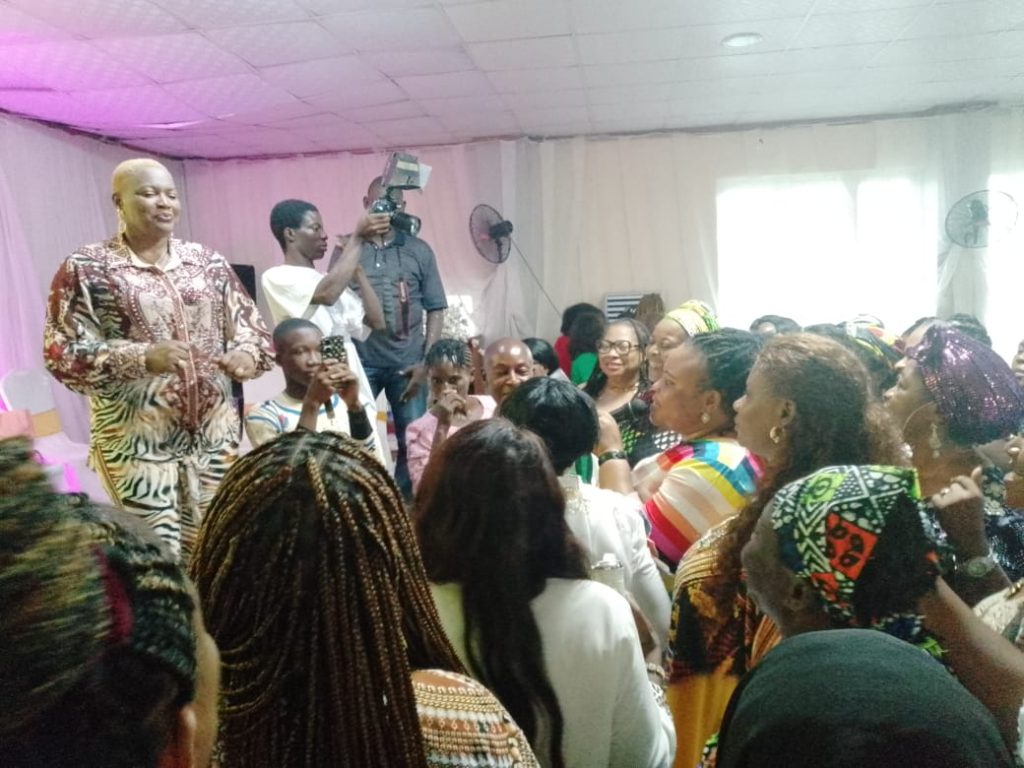 Little wonder friends, families and well wishers deemed it pertinent last Sunday, being precisely June 18th, 2023, to honor and felicitate with Mother Eagle, as she is fondly called by her inner circle friends, associates and admirers.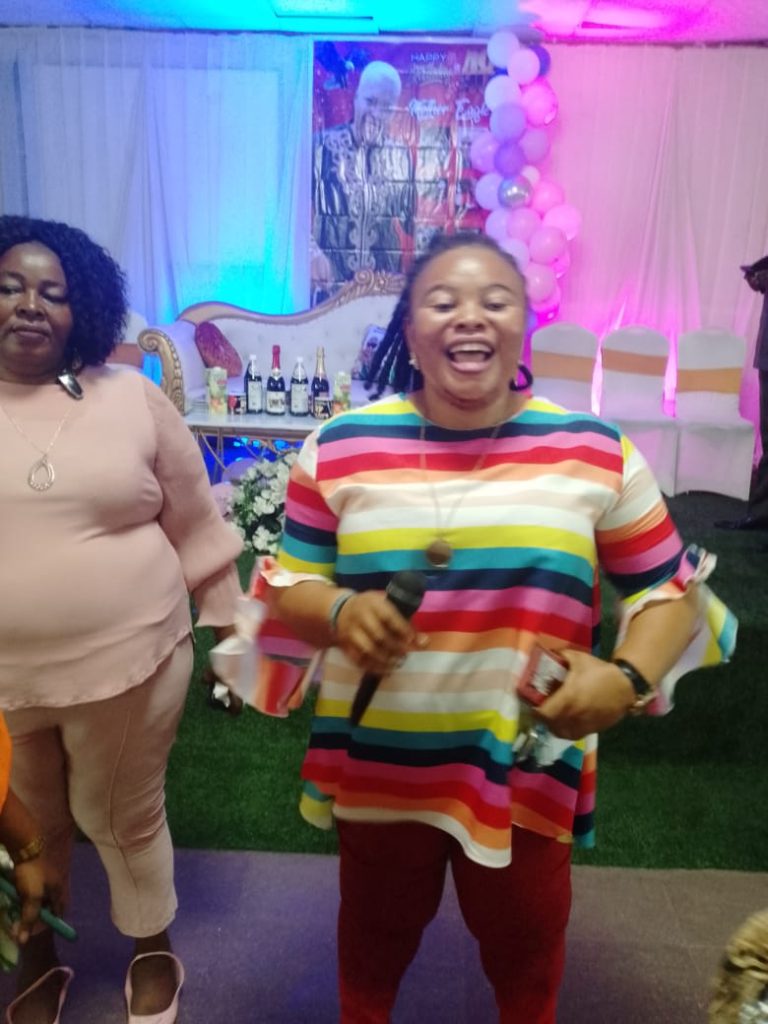 Dame Faith  Chukwuma Nee Ireoba, has with her remarkable quality of resilience, determination and boldness, weathered all storms of life and surmounted trials and obstacles, to become a successful mother Eagle and envy of her compatriots.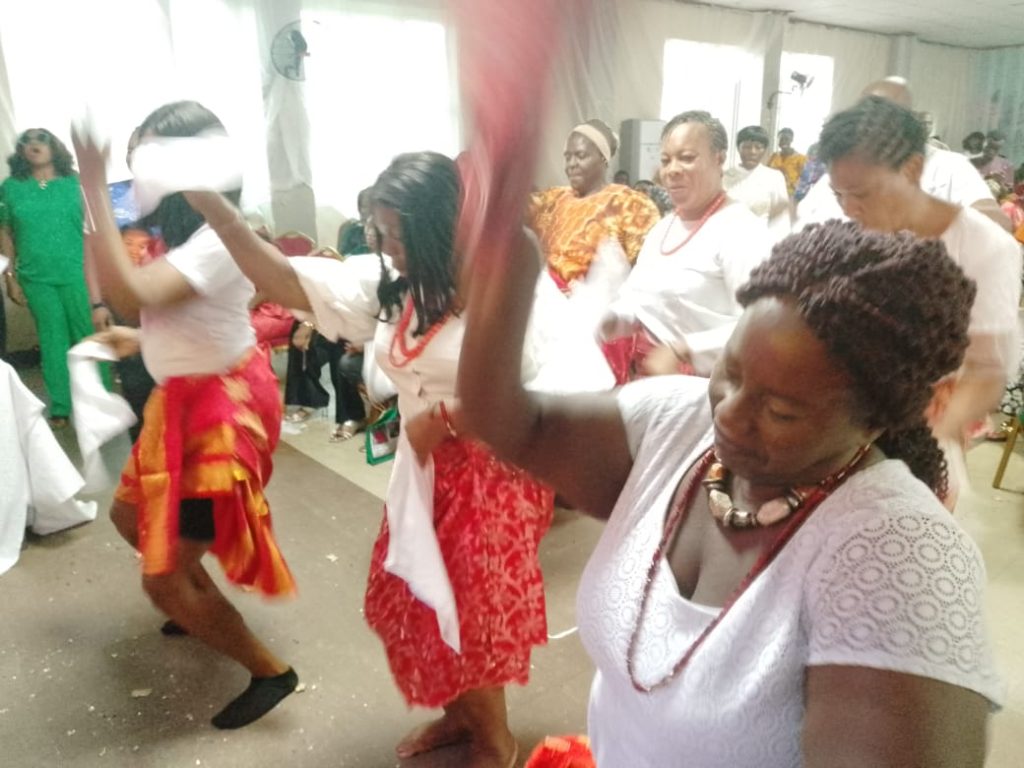 Truly, her life story of grass to grace, has been a turning point and reason her friends gets endeared and magnetized to her, which was evident at the event.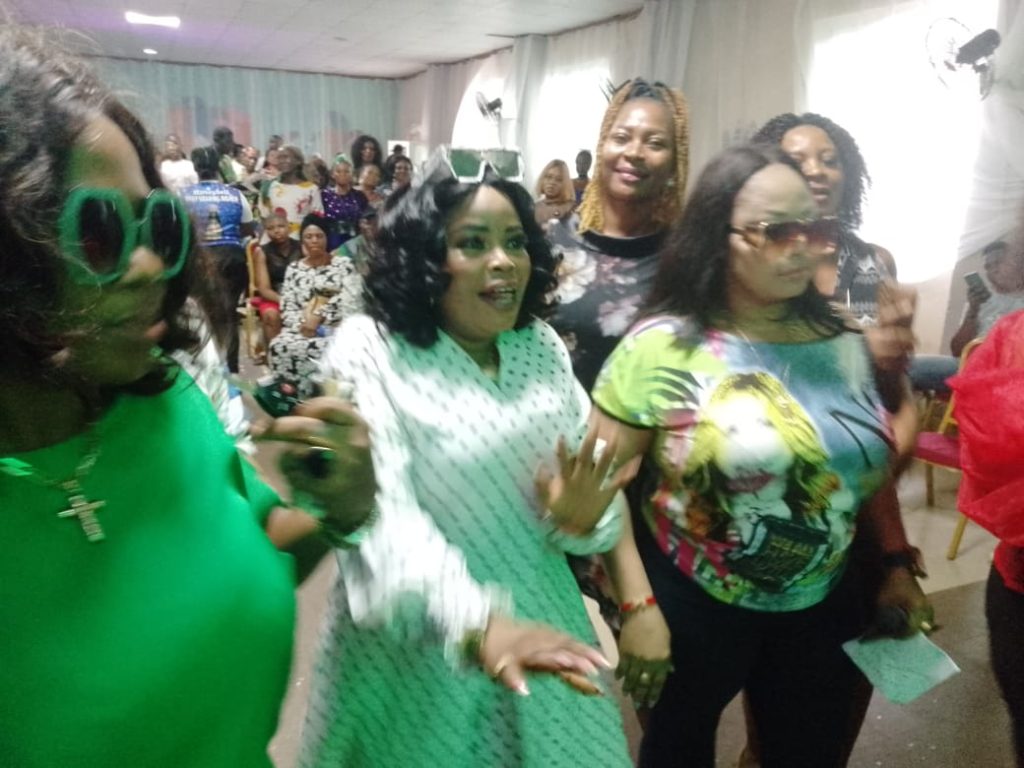 Mother Eagle despite past Jigsimur Wins, this year is expecting to win yet another mezcedex Benz 4matic Jeep and a cheque , besides international Trip award.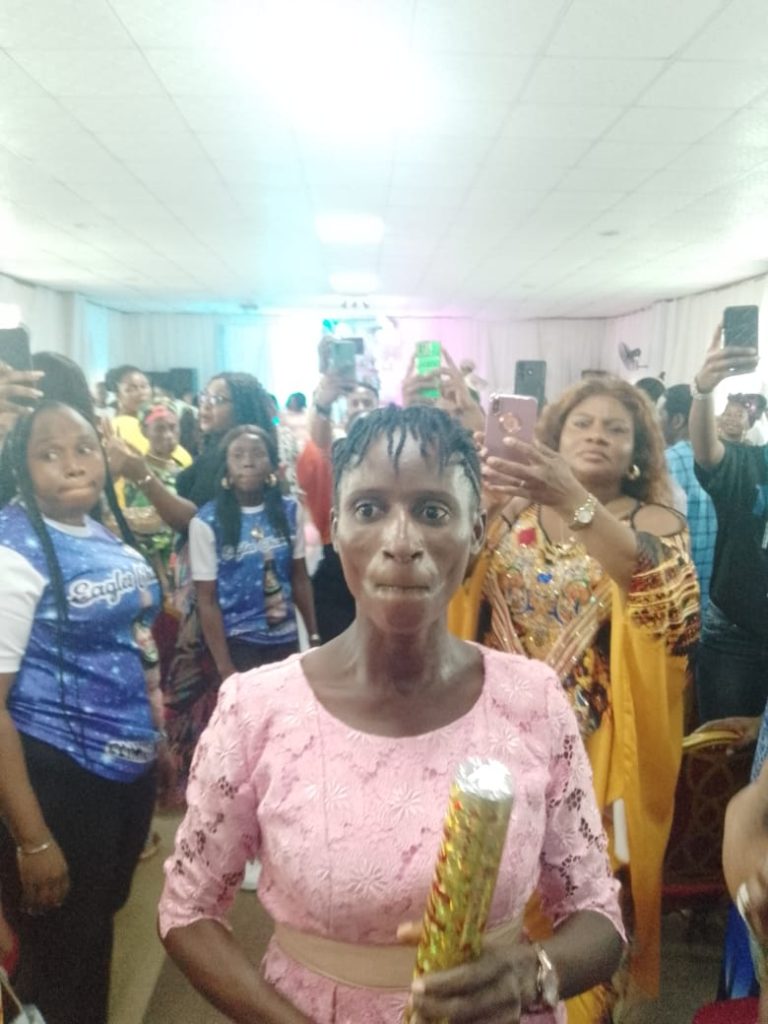 Blessed with lovely children, Adajiugonnaya is said to have a life style that is rooted in Godliness,as she constantly insisted that her life and family depended on God in all their activities.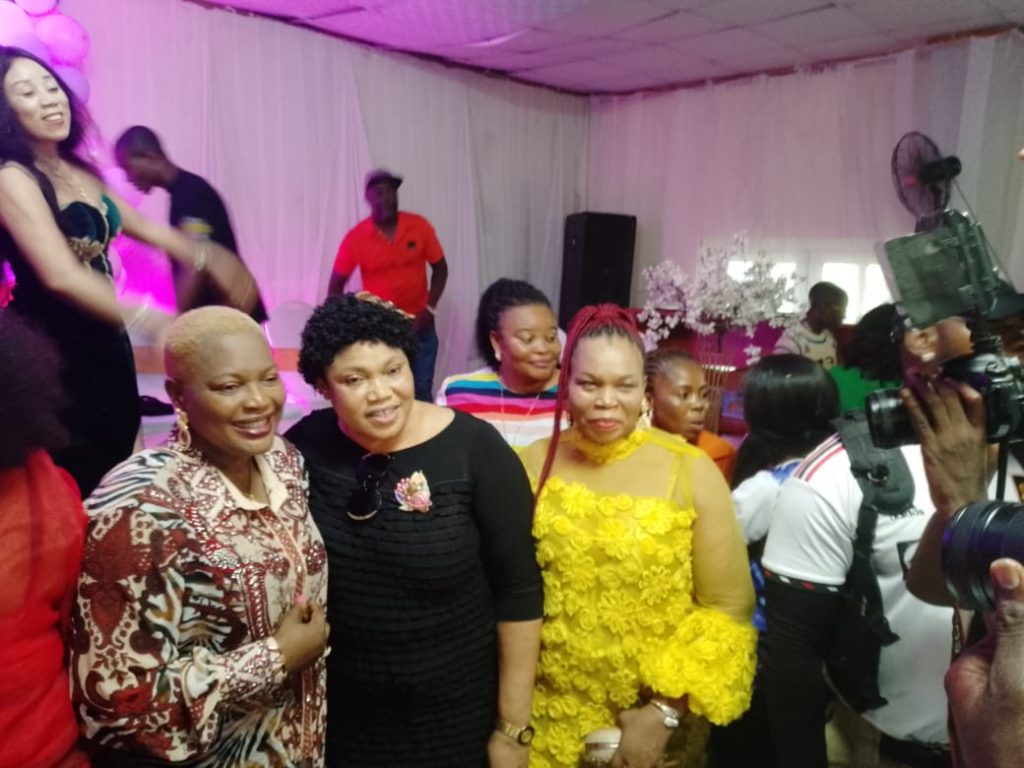 Her colleagues, workers and down liners in the Multi level  marketing business adjudged her as a down to earth woman, who would not contribute to anything that would cause problems, while many other people testified of her advisory capabilities once contacted.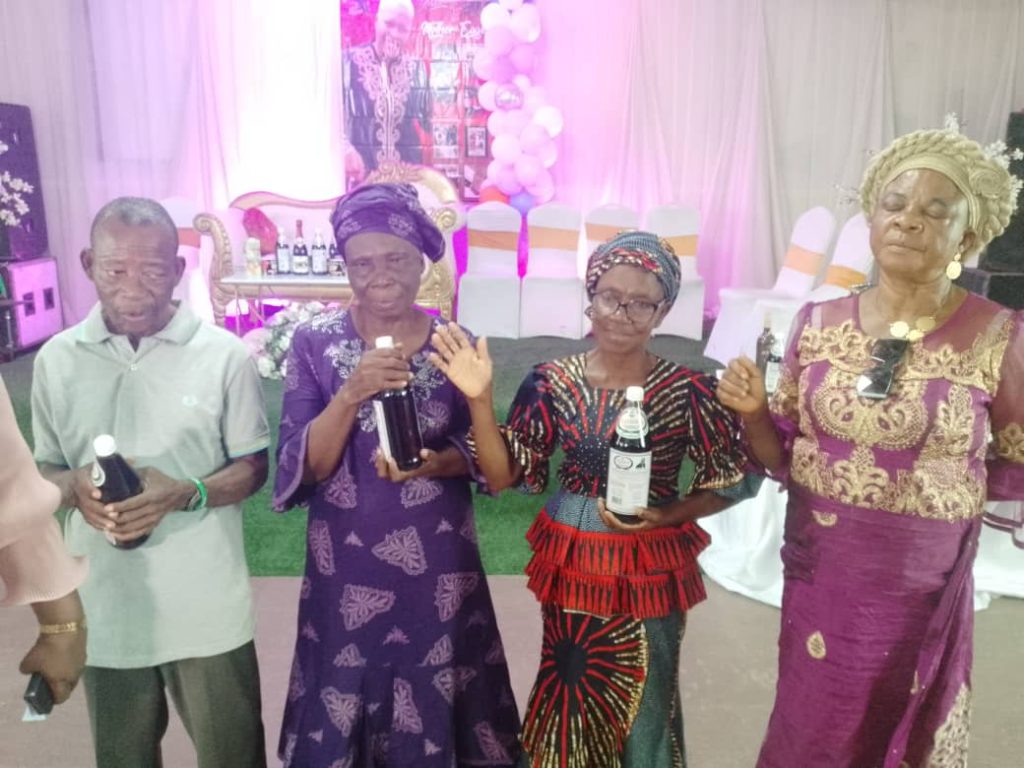 For her children, they have learnt to bring their kneels on the ground, as they persistently pray for their sweet mother.One recently wrote:  "Mummy thanks for all your support and encouragement. Happiness will not depart from you" .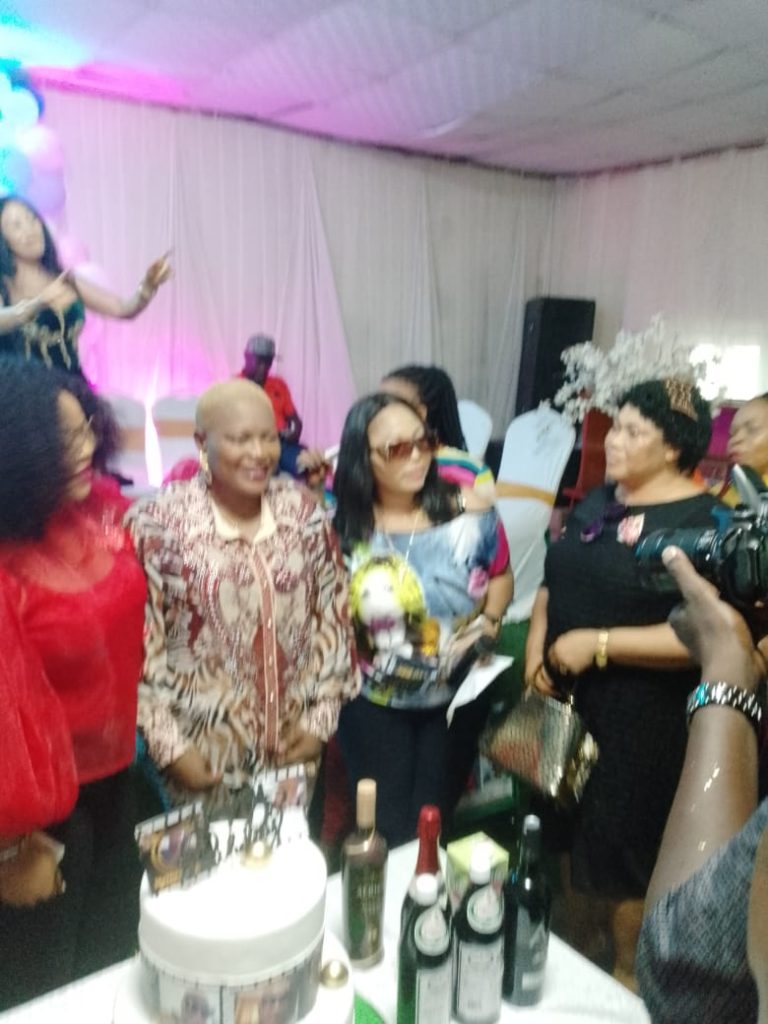 Speaking, Mother Eagle who has since inception of the company, have been rated one of the topmost leading distributor and Ambassador, was full of excitement, as she  thanked her CEO, Jigsimur Zdex International, Queen Lillian Osuofia, for her love and opportunity given to her.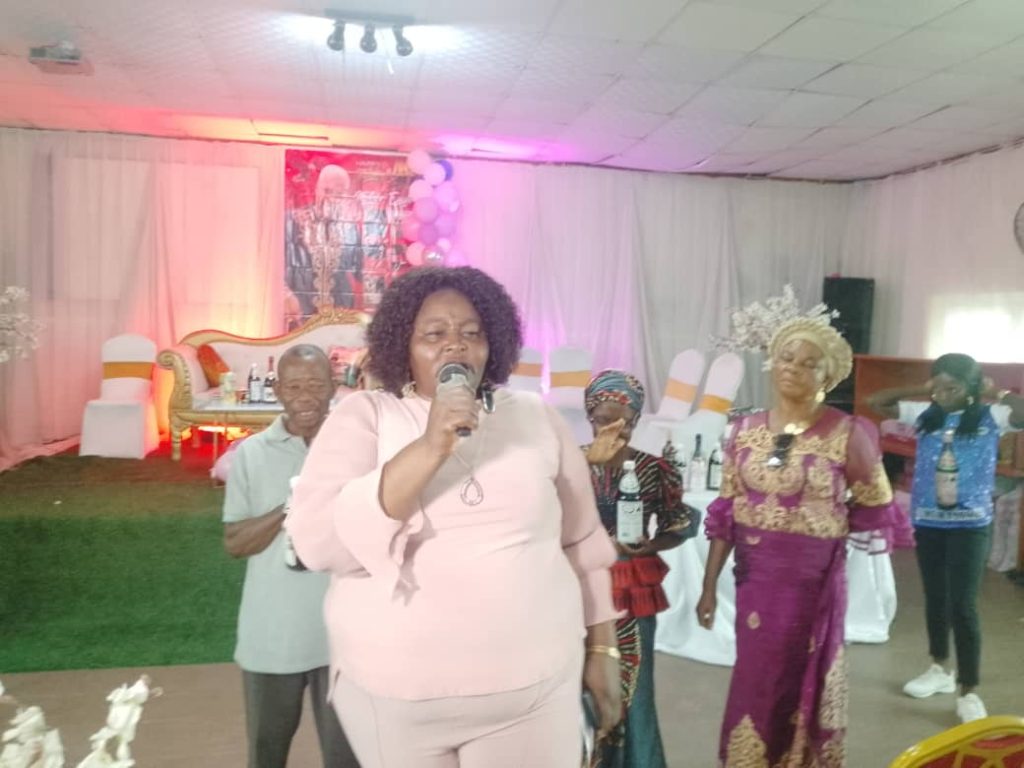 She expressed her heartfelt gratitude to God Almighty and appreciated her families, workers, colleagues,friends and well wishers for their support .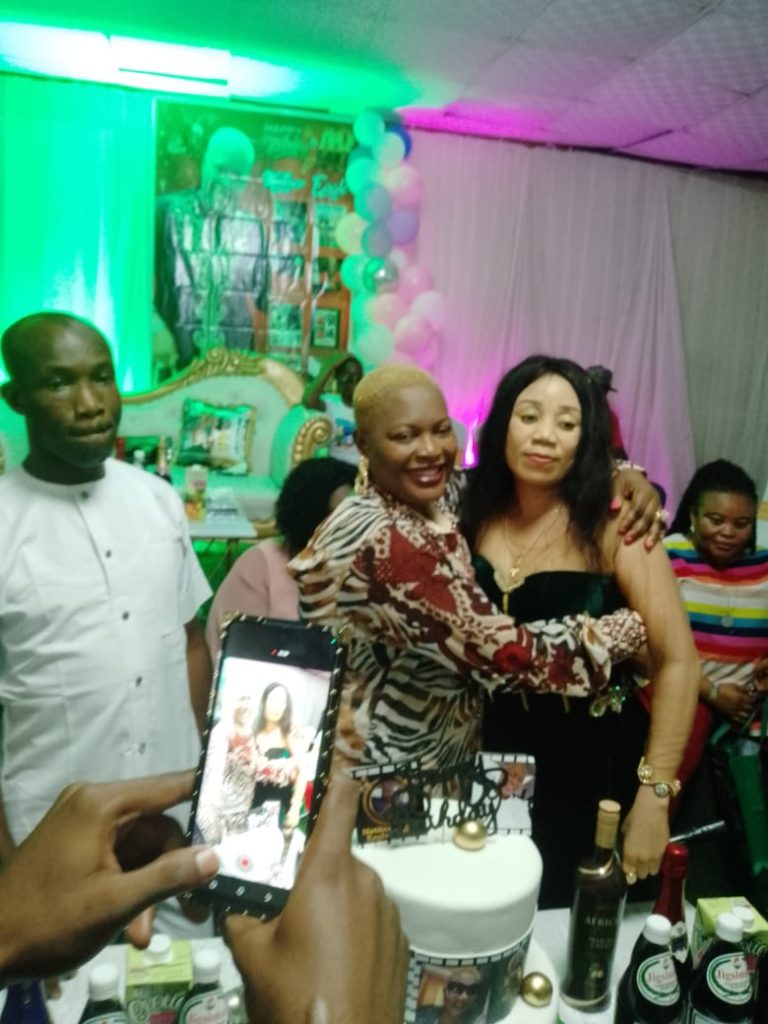 Share this Post