Taskforce Move Against Unlawful Vehicle Parking On Road Setbacks By Night Club Owners, Fun Seekers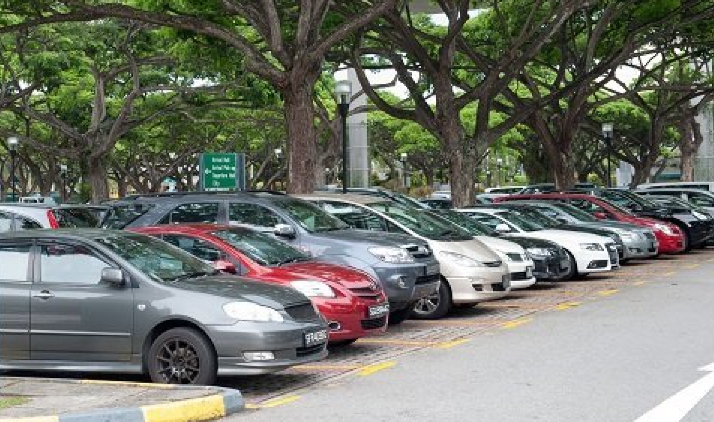 Share this Post
The Lagos State Taskforce said it is set to impound and prosecute owners of cars parked on road setback at GRA Ikeja.

This is even as the Agency has sounded a note of warning to Night club owners in the State against parking their vehicles and that of their customers by the Road setback and walkways meant for pedestrians passage.
This was made known by the Chairman of the Agency, CSP Shola Jejeloye at the Headquarters, Bolade Oshodi where he received some representatives of Cubana Hut and Grill night club, Ikeja
Jejeloye decried the spate and manner in which vehicles of attendees of these night clubs park in arbitrarilly by the road side and sometimes occupy multiple lanes meant for road users and then cause traffic gridlock.
He addressed them on the plans of the Taskforce to nip this problem in the bud and put a final stop to this avoidable acts.
"This meeting was called to appeal to you again to warn your customers. Provisions and laid down guidelines have been made known by State Government as to how and where to park vehicles especially in residential areas like Ikeja GRA but you find some night club owners willfully directing their customers to park right on the road and walkways, thereby inconveniencing other Lagosians. This is the highest form of insensitivity and we will put a stop to it."
One of the representatives of the Night Clubs present, Mr. Daniel Akabiro who is the Facility Manager for Cubana for hut and grill stated that they carry out their activities according to the limits of the law and ensure that parking of vehicles are according to the stipulation of Lagos State Parking Permit Authority (LASPPA).
He promised to relay the warnings of the State Government to the necessary stakeholders in the industry and ensure that Night Club owners tow the line of best practices in parking of their vehicles.
The Chairman further urged them and other operators across the State to desist from parking haphazardly while carrying out their personal business.
He said that any night club that cannot accommodate its customers should find an alternative to do so.
"Lagosians have every right to utilize every amenity provided by the State Government and we will ensure that those rights are not deprived of them by Nigh club owners. Customers of these entities should have their vehicles parked at the authorized parking spaces approved by the Lagos State Government"
Jejeloye stated that this is the third in the series of meetings called to appeal to night club owners to tow the line of best practices and provide a parking space for their customers. He however said that anytime from now the Agency will move in to compel compliance.
He warned anyone whose vehicle is seen parked illegally that such vehicles would be towed and the owner prosecuted according to the provisions of the law.
Share this Post