War Over, As warring Igbo Leaders, Factions ,Converge At Eze Sunday Ojukwu's "Udokamma" Ofala Cultural Fiesta, Embraces Peace, Appreciates Eze Udo's Advocacy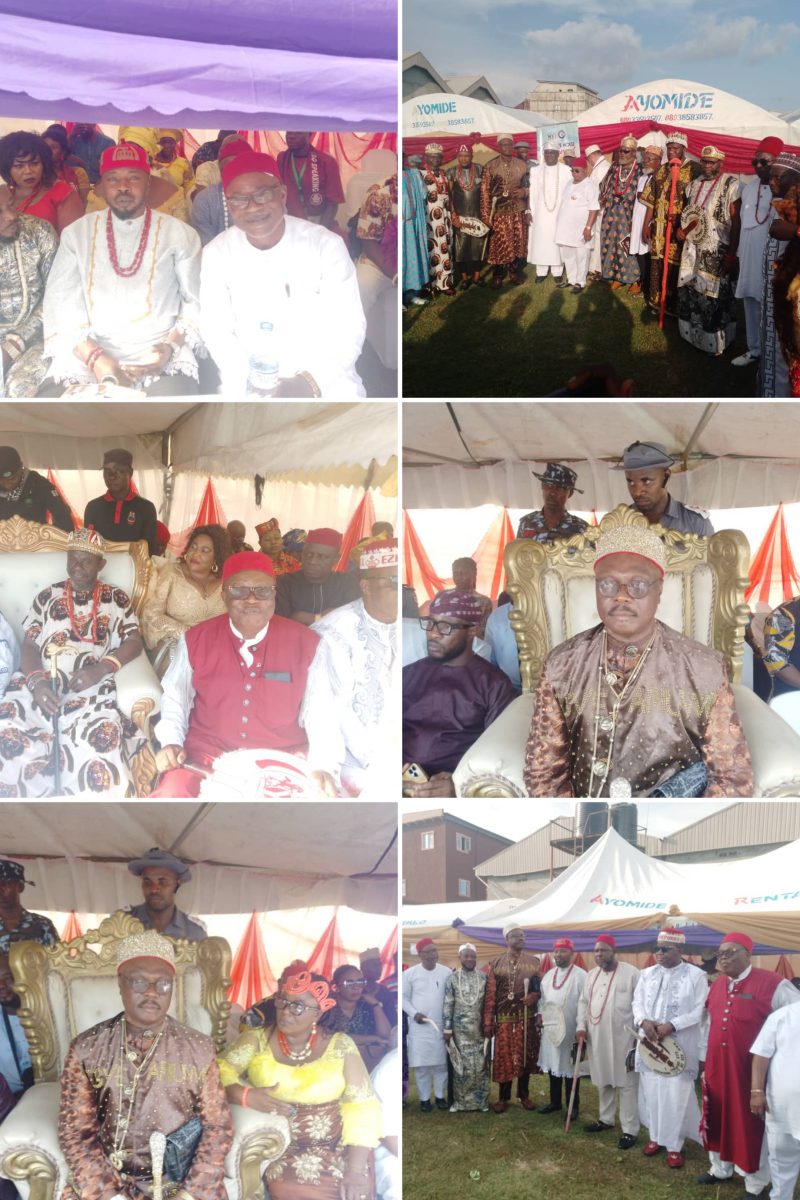 Share this Post
As expected, It was a gathering of many top Igbo Leaders, stakeholders, traditional Rulers, other wise known as Eze Ndigbo in Lagos State, cut across different opposing divides and platforms , who hitherto do not mix up and associate with each other.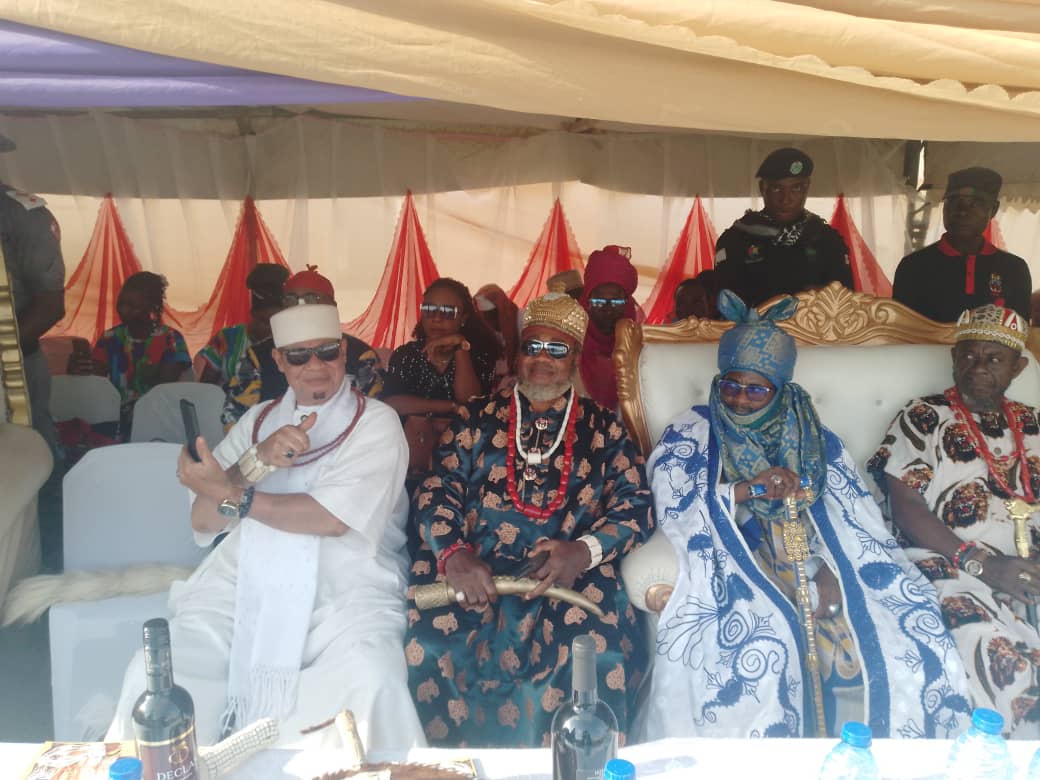 That indeed made this "Peace is best "gathering of Igbo leaders at Eze Udo 11 , Eze Augustine Sunday Ojukwu, Eze Ndigbo in Amuwo Odofin Second Ofala held on October 28,2023, very unique ,as well as the first of such cultural events intended to bring peace amongst Igbo Leaders and groups since crisis crept into Eze Ndigbo title holders Association and Ohanaeze Ndigbo Lagos State, and scattered their solid Amity years back.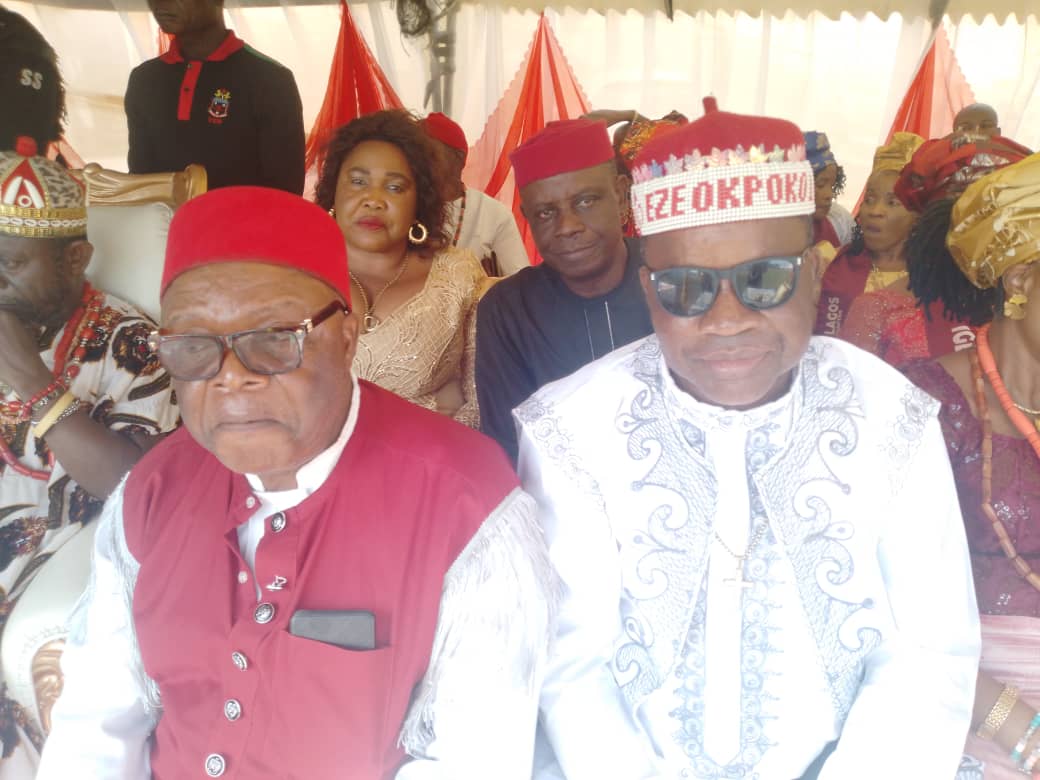 Physically but surprisingly present At the cultural fiesta, were Eze Dr. Christian Uchechukwu Nwachukwu (JP),"Ochiagha Obodo Ukwu " and Eze Ndigbo Lagos State, Igbo 1 , with members of his Igbo community in Lagos; High Chief Solomon Ogbonna Aguene, "Udochia",who court extended his tenure as President of Ohanaeze Ndigbo Lagos State until 2026, he came with his entourage; President Sunday Stainless Ossia Faction of Ohanaeze Ndigbo Lagos State was fully represented; Eze Ndigbo in Alimsho, Eze Lawrence Nnamdi Eze, Who is the Chairman, Supreme Council of Ndieze in Lagos ; Eze Vincent Iwobi, Eze Shasha and deputy Chairman, Supreme Council of Ndieze in Lagos;Eze Chika Nwokedi, Eze Ndigbo in Ijegun/Ijedodo and Chairman Igbo Council of Ndieze in Lagos; Eze Nicholas Njoku of Aigbaka, Ejigbo ; Eze Monday Lawrence Obijiogu of Mushin/ Odiolowo ; Eze Chimereze Emmanuel Chukwuakalikamadu of Oriade LCDA; Eze Umenwekwe Chukwukadibia of same Oriade; Eze Ozonkpu Onyeka Ifekandu of Lagos Island; Eze Odumodu Agaga Jude Arinze of Green Field Estate; Eze Ndigbo in Oshodi, Alias BBC .One of the President Generals of Igbo Speaking Community, Chief Sunday Udeh, was also in attendance, with a host of Eze Ndigbo too many to mention all. The only group not fully represented at the peace fiesta were some top Leaders of Eze Christopher Offia led Igbo Council of Ndieze in Lagos state.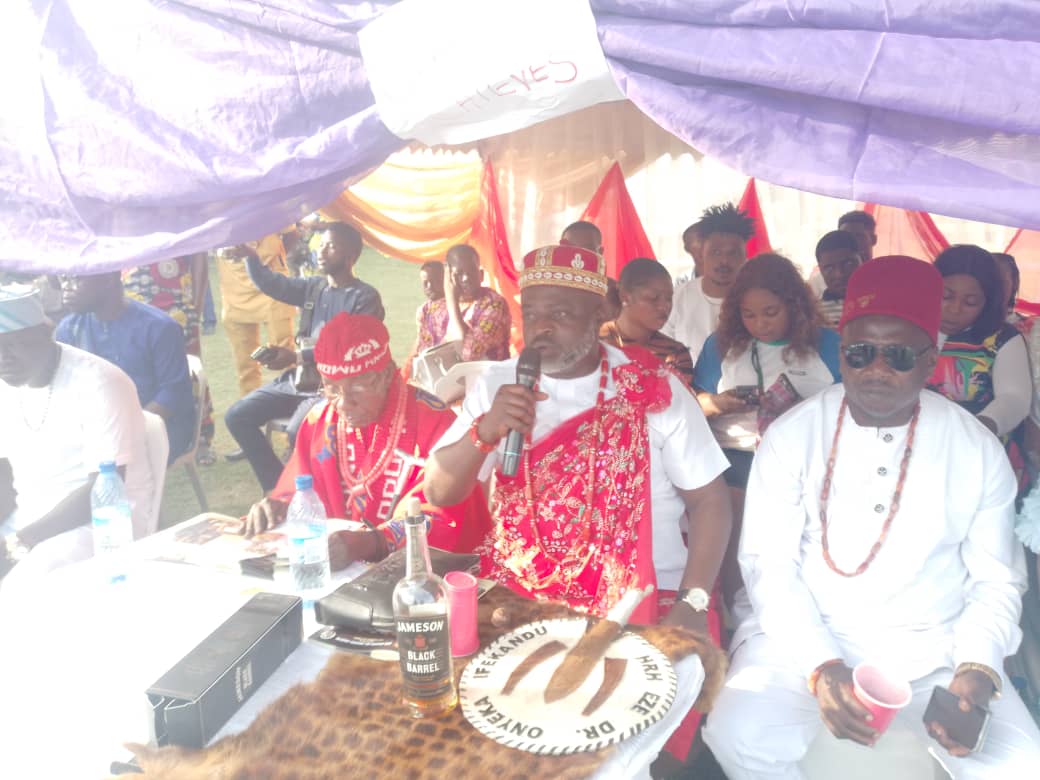 However , the Significant thing about the attendance of these Ezes from different Councils and groups, many Igbo stakeholders confessed, is the fact that many of them belong to different Councils of Ndieze and pay alligence to different President of Ohanaeze Ndigbo in Lagos state. Some also belong to the Igbo Speaking Community Association.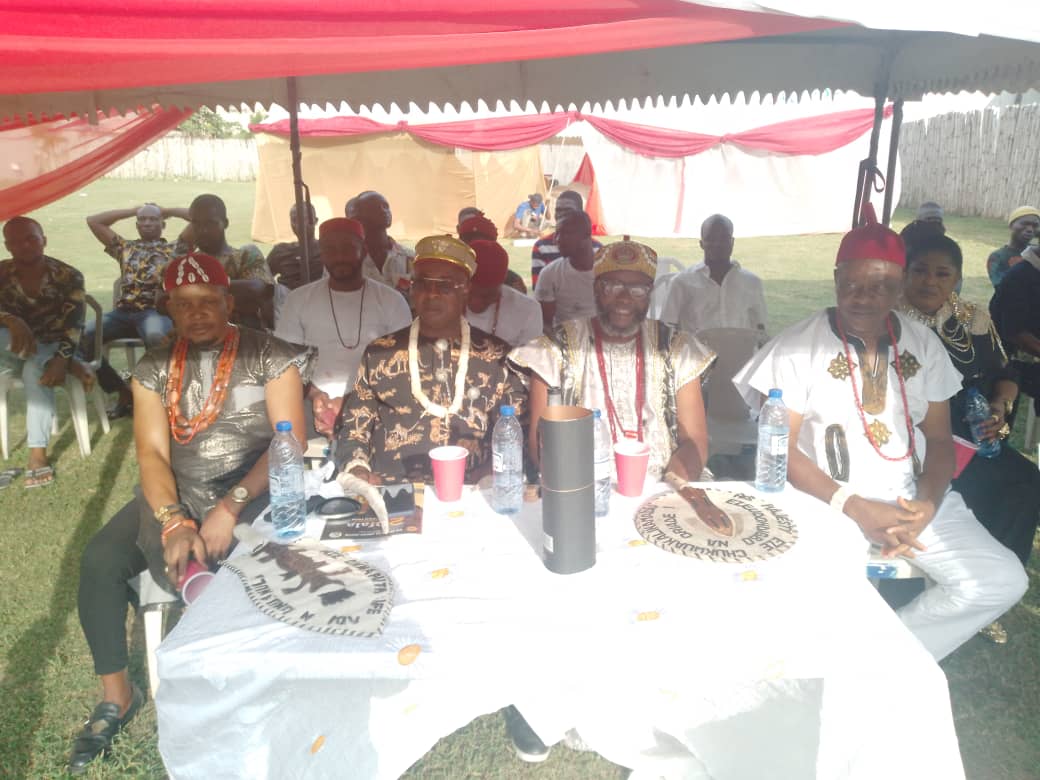 Besides Igbos, the Hausa and Yoruba Ethnic groups were fully represented.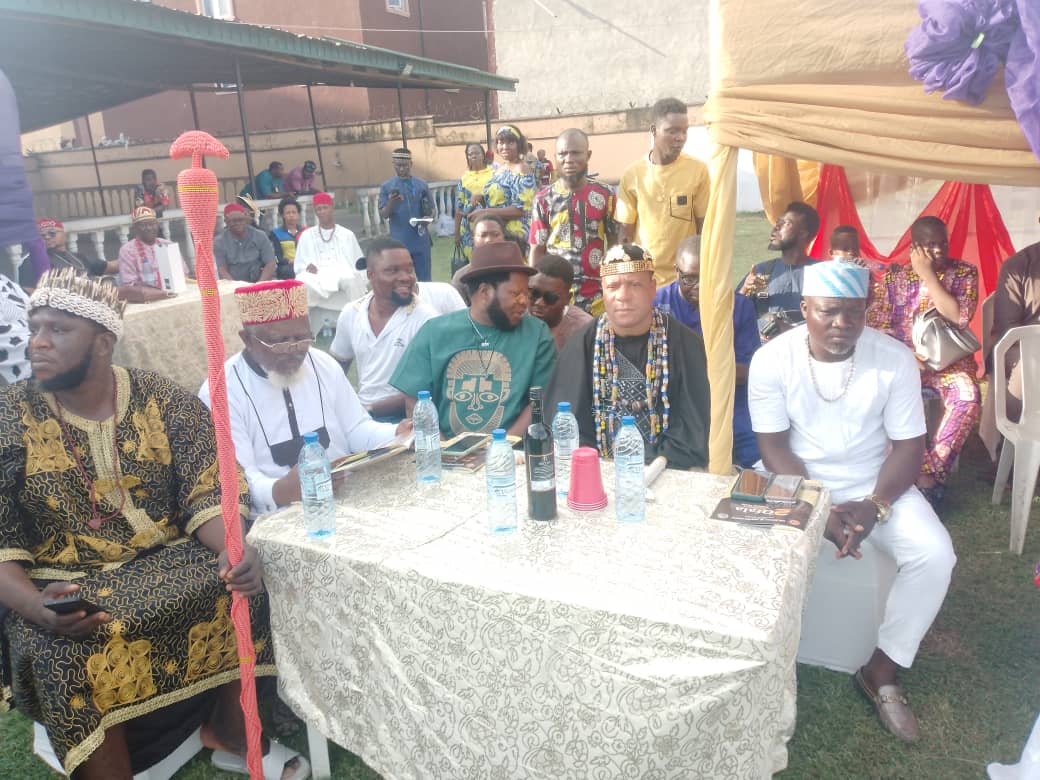 Delivering his speech, Eze Amuwo Odofin, whose other title Eze Udo 11, literally means King of peace, told the gathering that the essence of the cultural fiesta was to advocate for peace amongst the Igbo Nation in Lagos and to speak to the mind of everyone at the venue, that peace is best.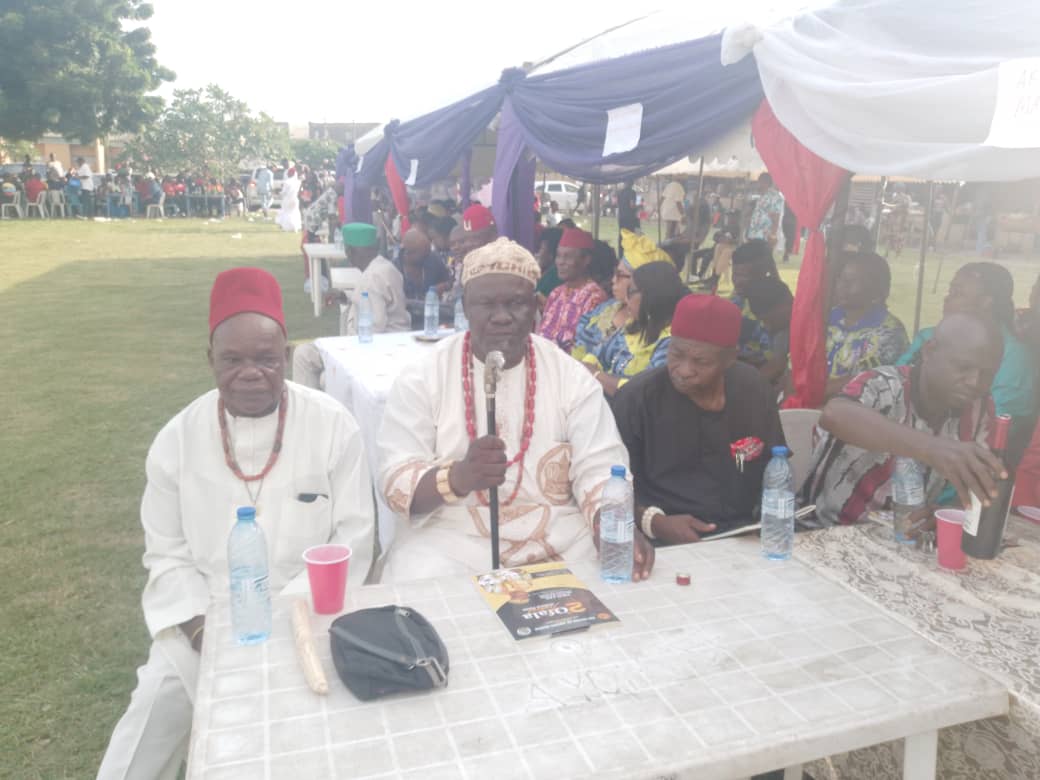 The event was not without flaunting of Igbo cultural heritage,as once again at Eze Augustine Sunday Ojukwu's second Ofala, Igbo culture came to lime with the displays of dance groups , Masquerades ,which has remained symbol of unity holding and cementing Ndigbo bond of brotherhood.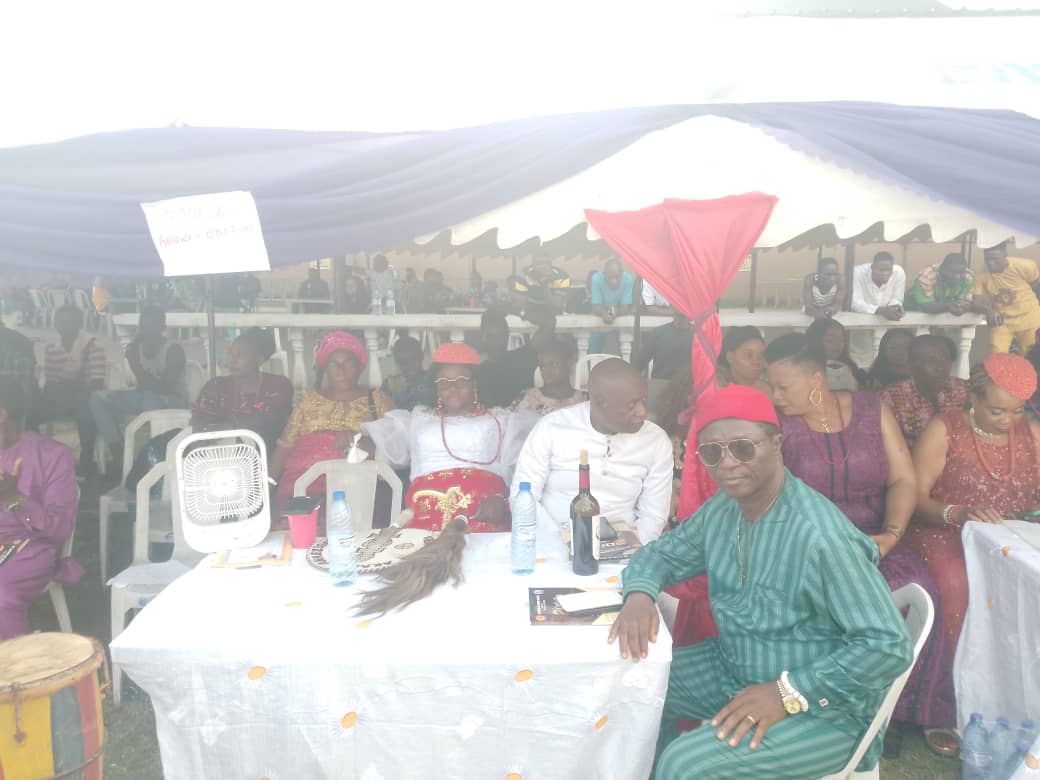 Some of the Stakeholders also noted that  Eze Udo 11 and his Cabinet are worth of praise, as the cultural fiesta was celebrated in an atmosphere of harmony,  fanfare ,funfair , pomp and pageantry in Amuwo Odofin.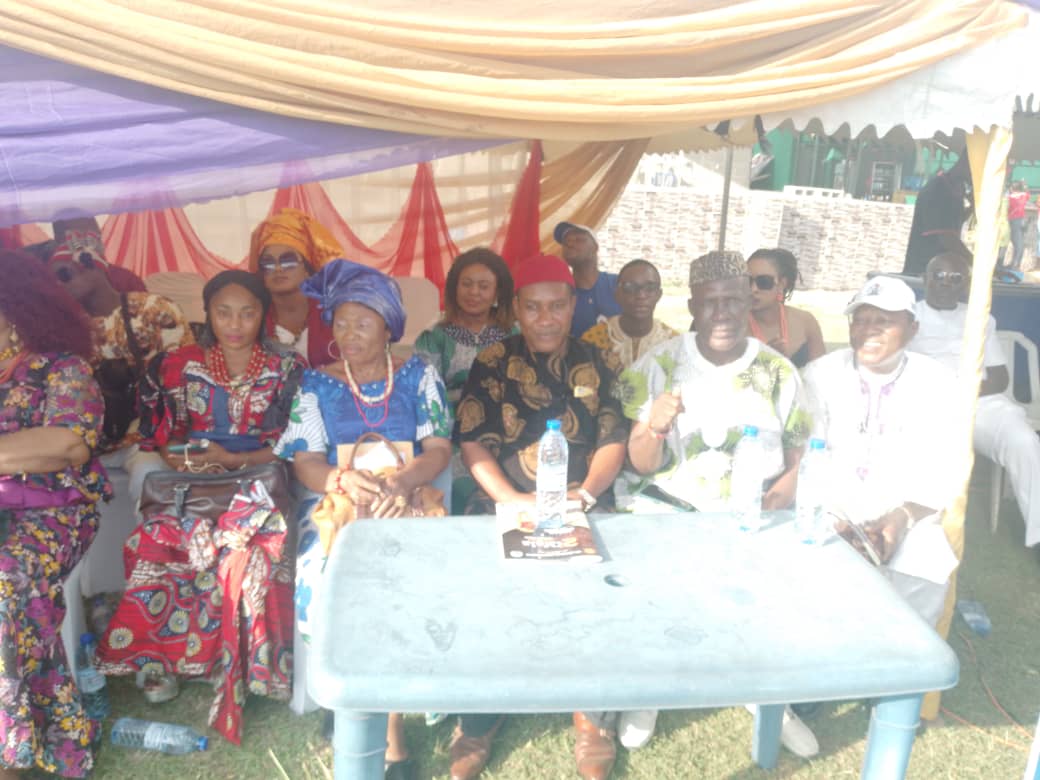 While others Stated that all thanks goes  to the indefatigable and amiable chief host,  Eze Ndigbo of Amuwo Odofin,  Eze Udo  11, Eze Augustine Sunday Ojukwu, who thrilled  his guests with sumptuous and exotic meals.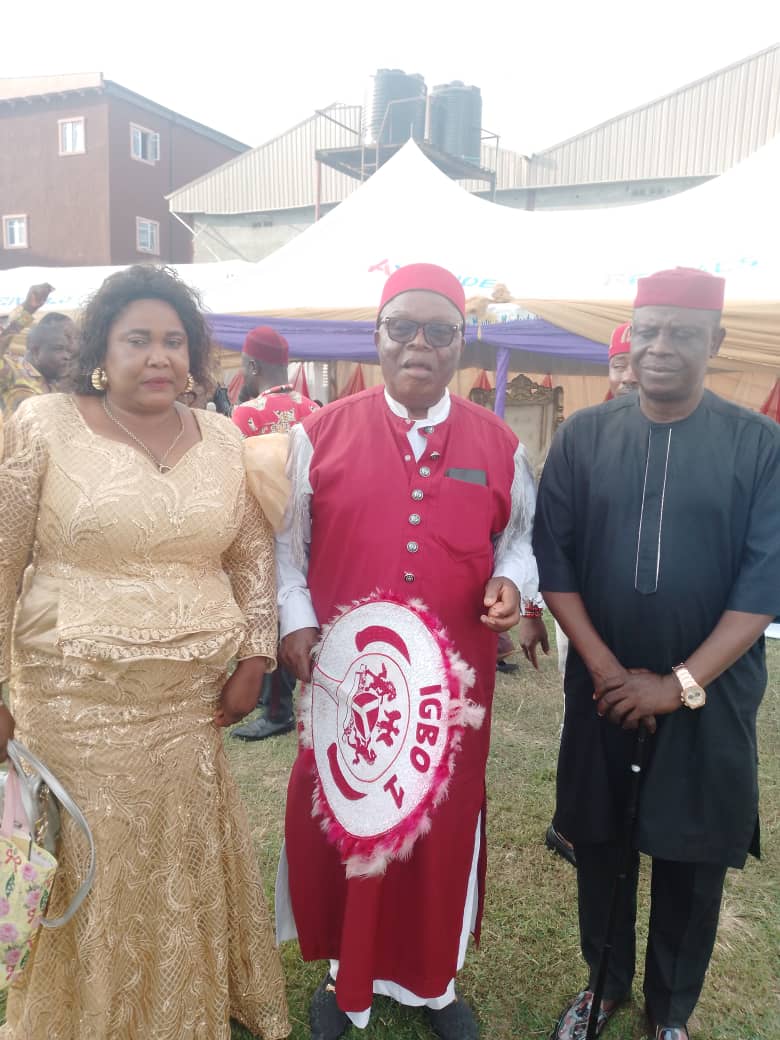 The event was indicative that championing peace and uplifting Igbo cultural heritage remains integral part of  Igbo indigenes residing in Amuwo Odofin local government area of  Lagos State.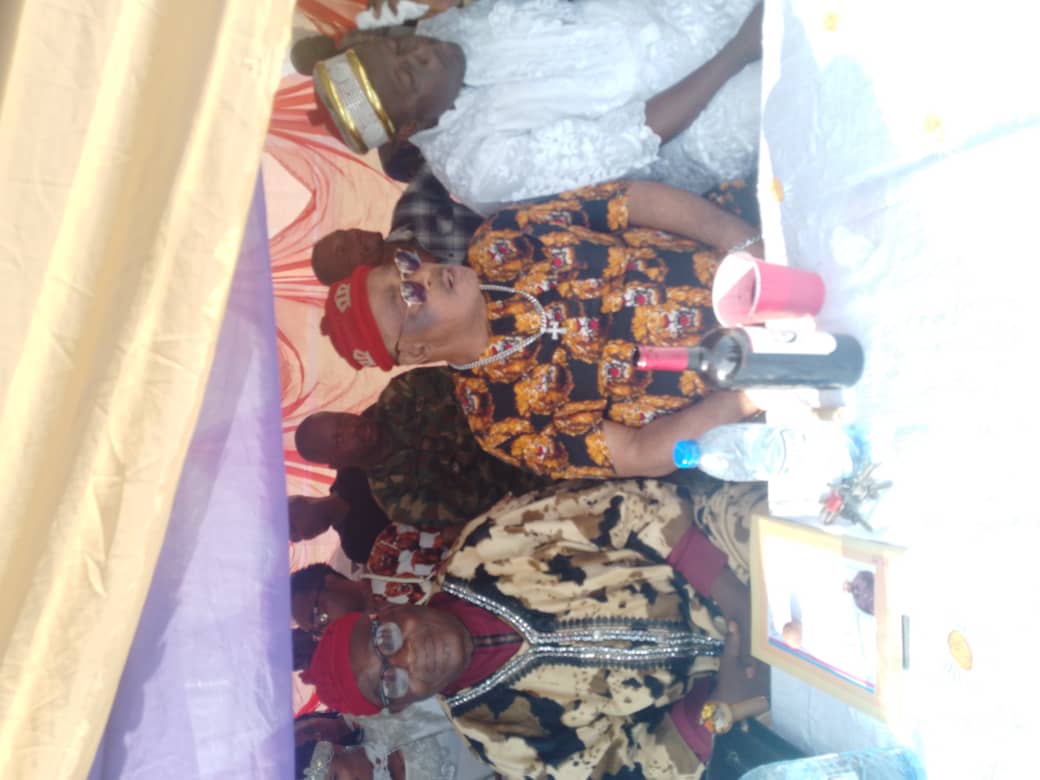 Eze Udo finally expressed gratitude to God  that made the event  possible and thanked all the guests that thronged to the Trade Fair Motel venue to  identify and celebrate with him and his Council  of Chiefs. Gifts of life fowl and a tuber of yam , was given to each and every Eze Ndigbo that attended the occasion .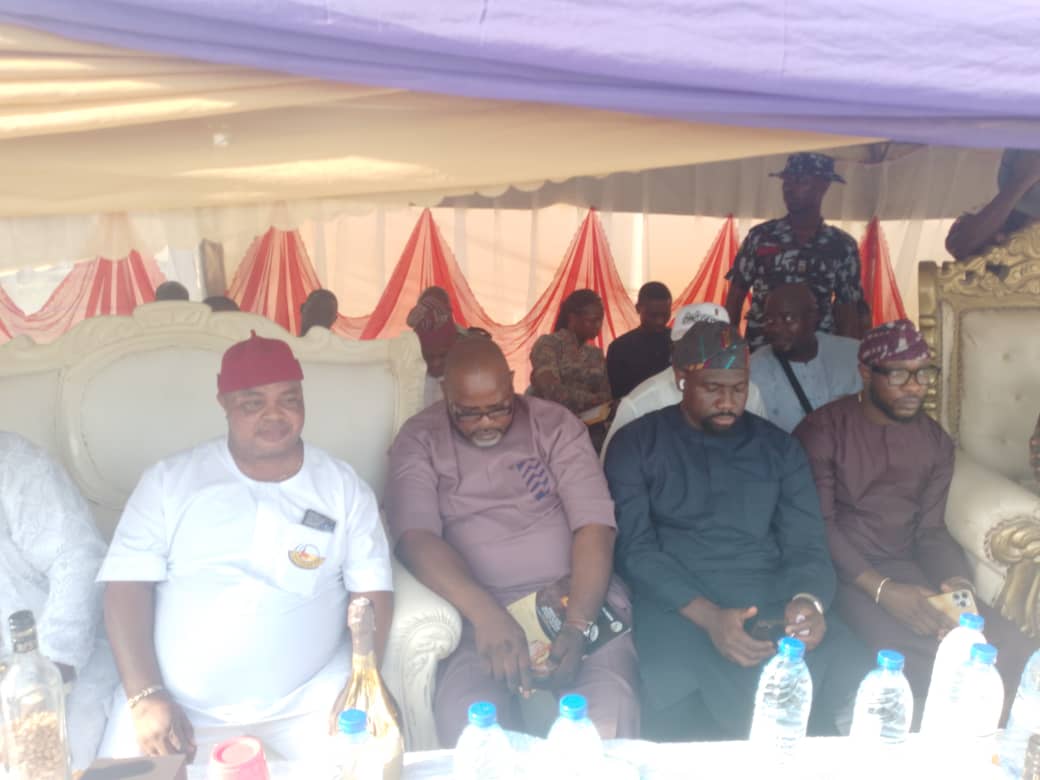 Share this Post