Bread Distributor Arrested While Attempting To Break Into Generator- Motorcycle Spare Parts Shop For Engine Oil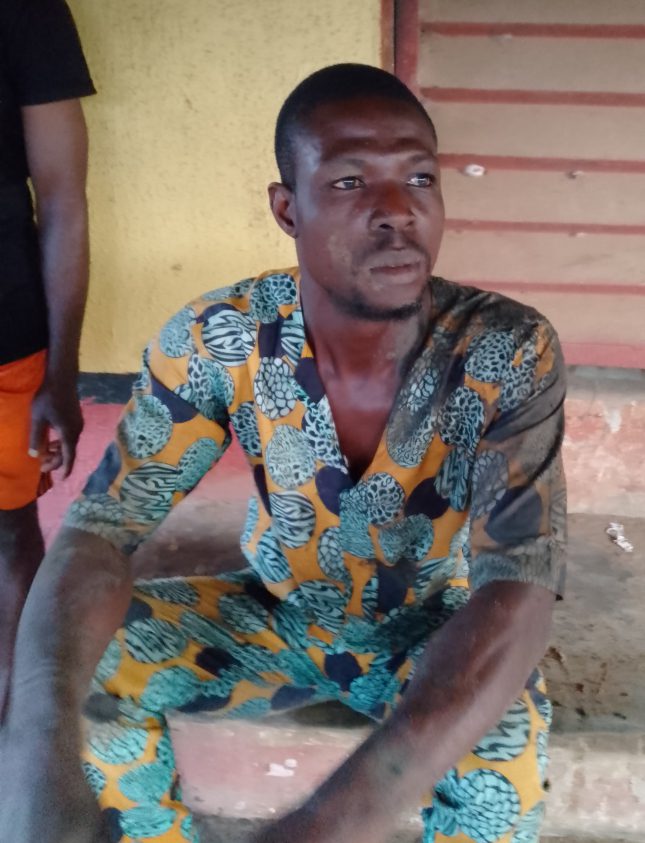 Share this Post
Eagle eyed vigilante men yesterday caught a middle aged Bread Distributor identified as Seyi Adeleke, who attempted breaking into a Generator and Motorcycle Spare Parts Shop located at 61 old Akesan road, Igando area of Lagos .

News planet International reports that the incident happened on June 21,2022, along old Akesan road Igando Alimosho LGA,near Galaxy hotel,at about 5am.
According to our Correspondent, who witnessed the incident while on his way to work, the suspect who is known in the neighborhood as a Distributor of Bread from a local bakery situated at Olonwunla bus stop area, nearby the crime scene, confessed that he was there to collect engine oil for his distribution motorcycle which he claimed got stocked on his way to the bakery.
The head of the local vigilante security outfit identified as Mr. Sunny Olumide Akinjare, who doubted the veracity of the suspects story ,dispatched two of his men to confirm the suspects story in the presence of the Shop owner, Mrs Emmanuel, who was invited through telephone call to the crime scene.
However, the messengers who returned with the suspects motorcycle to the scene of the crime reported that Adeleke lied as his motorcycle which he claimed was stocked on his way was found safely package at the bakery, where it was retrieved . Following pleas from the suspects relations and friends who thronged to the crime scene, where the suspect had his hands tied to his back , the vigilante security outfit released Adeleke after flogging him some strokes of Cain and handing down a fine of N5000 for said security breach.
Share this Post