DEFILEMENT OF 4-YR OLD BABY : CP Abass ,Assures Justice,Withdraws Case From Court For Meticulous Investigation At State CID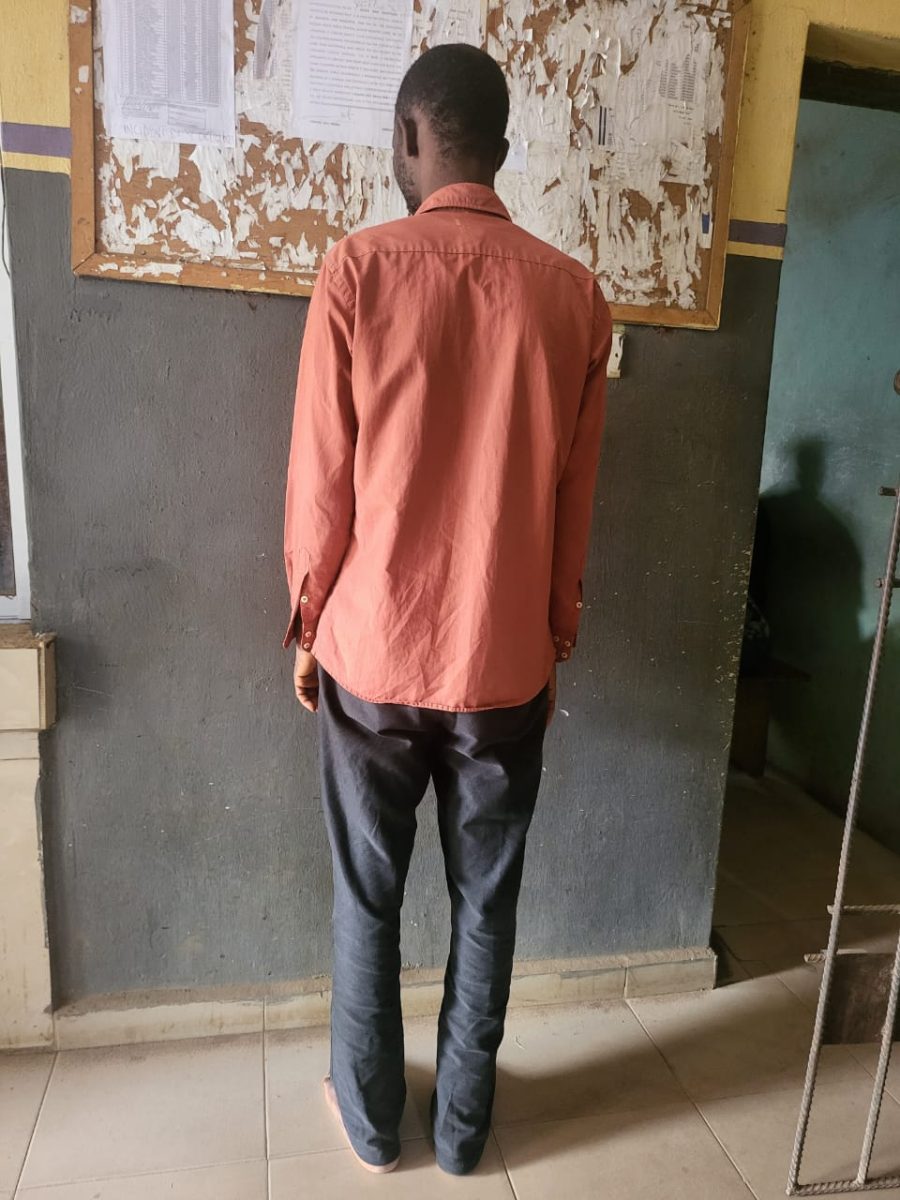 Share this Post
The Delta State Police Commissioner, CP Wale Abass, has directed immediate withdrawal of the ongoing prosecution of a teacher and Proprietor of Great Leaders International School, Ime-Obi, Agbor ,Innocent Ezeukwu, who was accused of Indecent Assault and defilement of a 4-year-old baby ( names withheld).

This Withdrawal according to the CP, was to intensify investigation and ensure due diligence that would serve acceptable justice to all concerned.
He therefore directed the case file to be forwarded to the State Police Command Criminal Investigation Department ,CID,for meticulous investigation .
the case of alleged defilement and Indecent Assault of a 4-year-old baby by the Proprietor of Great Leaders International School, Ime-Obi, Agbor, Delta State, Innocent Ezeukwu, Comm.
In a press statement signed and dispatched to News Planet International by the Command's Police Public Relations Officer, PPRO, DSP Bright Edafe, it reads: "The Command is aware of a viral publication posted on various social media handles on the alleged defilement of a 4yr old child (Name withheld) by one Innocent Ezeukwu 'm' aged 46yrs the proprietor of the Great Leader International school where the child is schooling".
To ensure that Members of the public are not misinformed and for clarity of facts,the Command stated as follows :
"On 5th October 2023 at about 1700hrs, one Mrs. Joy Chukwudi reported that while she was bathing her 4-year-old daughter, she discovered a blood stain in the private part of her daughter.
"Upon questioning, her daughter kept stating that "HER UNCLE USED SCHOOL SCISSORS TO CUT HER ON HER PRIVATE PART".
"Upon receipt of this complaint, the Area commander Agbor detailed a team of investigators to proceed to the scene of the alleged crime.
"The suspect Innocent Ezeukwu who doubles as the owner of the school and also the only male teacher in the school was arrested and taken into custody.
" Preliminary investigation led to the issuance of a medical report, and the initiation of an identification parade exercise where the suspect, Innocent Ezeukwu when placed amongst random men, was identified by the victim as the person who allegedly defiled her.
"The medical report affirmed that there was "no hymen visualized" in the victim's private part.
"Though the Area Command Agbor had concluded their investigation and charged the case to court, the Commissioner of Police Delta State CP Wale Abass directed the case be withdrawn from the court and immediately transferred to the State Criminal and Investigation Department (SCID) for further meticulously executed investigation.
"The CP assures members of the public and the victim's family that justice will be served; he further appeals that the public remains calm while the investigation is ongoing".
Share this Post