DSS Says There is Plot To Install Interim Government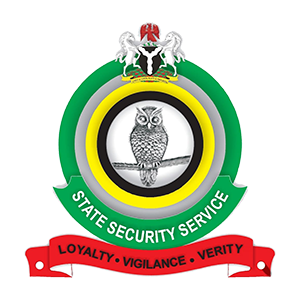 Share this Post
The Department of State Services, DSS, says the plot to set aside the constitution and install an interim government by "misguided" actors is real.

Its spokesman, Peter Afunanya, in a statement, vowed that the secret police will use all arsenals at its disposal to frustrate such plot.
Afunanya also said some key players in the plot for an interim government in Nigeria have been identified.
He said the service had warned politicians to desist from peddling "hate speech" and all forms of "false narratives" to ignite violence or pit citizens against the current government of President Muhammadu Buhari and the incoming administration of the president-elect, Bola Tinubu.
The warning followed a petition by the Minister of State for Labour and Productivity, Festus Keyamo that the DSS invite the Labour Party presidential candidate, Peter Obi; and his running mate, Datti Baba-Ahmed, over their rejection of Tinubu as the President-Elect.
Similarly, the flag bearer of the Peoples Democratic Party, Atiku Abubakar had earlier in March led a protest to the Abuja office of the Independent National Electoral Commission to reject the result of the February 25 poll declared by the electoral umpire.
Both Atiku and Obi alleged electoral malpractices in the poll and are in court to challenge the declaration of Tinubu as President-Elect by INEC.In a follow-up statement, the DSS did not mention any politician but said some key players have been identified in the interim government plot.
The secret police also said the plot being pursued by these "entrenched interests" is not only an aberration but a "mischievous way" to set aside the constitution and undermine civil rule, warning that such will plunge the country into an avoidable crisis.
The illegality is totally unacceptable in a democracy and to the peace loving Nigerians. This is even more so that the machination is taking place after the peaceful conduct of the elections in most parts of the country," the secret police statement partly reads.
"The planners, in their many meetings, have weighed various options, which include, among others, to sponsor endless violent mass protests in major cities to warrant a declaration of State of Emergency.
Another is to obtain frivolous court injunctions to forestall the inauguration of new executive administrations and legislative houses at the Federal and State levels.
"The DSS supports the President and Commander-in-Chief in his avowed commitment to a hitch-free handover and will assiduously work in this direction.
It also supports the Presidential Transition Council and such other related bodies in the States. It will collaborate with them and sister security and law enforcement agencies to ensure seamless inaugurations come 29th,2023.
"The DSS consequently strongly warned those organising to thwart democracy in the country to retract from their devious schemes and orchestrations.
"Stakeholders, notably judicial authorities, media and the Civil Society, are enjoined to be watchful and cautious to avoid being used as instruments to subvert peace and stability of the nation.
"While its monitoring continues, the DSS will not hesitate to take decisive and necessary legal steps against these misguided elements to frustrate their obnoxious intentions."
Share this Post