Eze Chika Nwokedi Vows To Change  Narratives, Mount The Stool As First Elected Chairman Council Of Ndieze In Lagos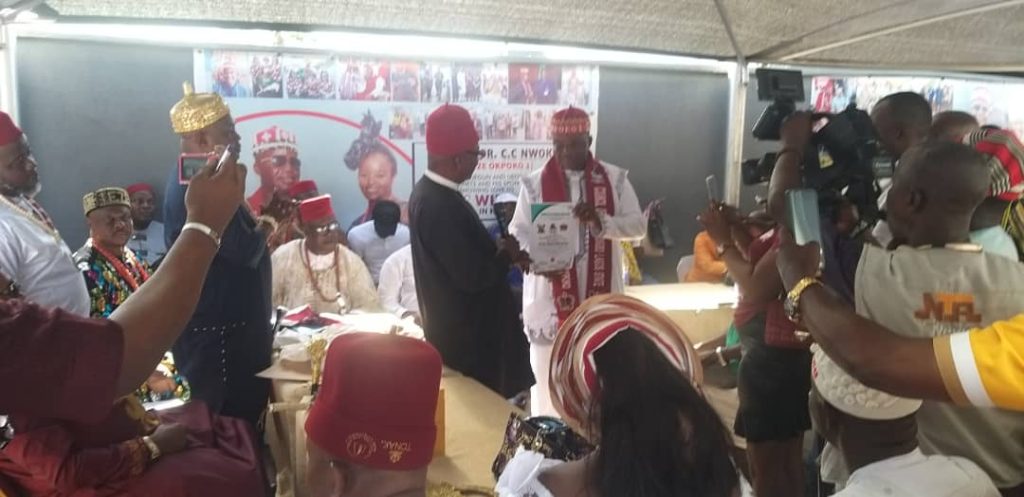 Share this Post
For the Council Of Ndieze in Lagos State, it is a new beginning with a fresh breath of air , as the group inaugurates it's first elected Chairman, in the person of Eze Chika Nwokedi .

In high spirit and enthusiasm, full of expectations, Ezes from different parts of Lagos,thronged to the palace of the traditional ruler of Ijegun and Ijedodo kingdoms, located at 84 Fatade Street, Kudeyibu Estate, Ijegun Lagos, to be part of the history making event, where Eze Okpoko 1 ascended the stool as the first elected Chairman of Council of Ndieze in Lagos State.
Some of the Dignitaries in attendance were President of Igbo Community in Lagos State,  Chief Sunday Udeh, Chief Chris Ekwilo, Igbo traditional rulers across the State, businessmen and captains of Industry including Eze Nwokedi's friends and relations.
Speaking after his inauguration and formal hand over, Eze Nwokedi, extolled the virtues of group and promised to change the narrative of Ndieze in Lagos, as well as to extend hands of fellowship to other ethnic groups and the Lagos State Government.
As a well known bridge builder and philanthropist, he said that he decided to present himself for the Ndieze leadership role in order to add value,change things for better and build a solid amity,so that  Ndigbo would earn their deserved  respect across the State.
In the light of his vision for the group, Eze Nwokedi prioritize his goals as bringing Ndieze under one umbrella, hence such unity amongst Ndieze in the state , would create an enabling environment to easily galvanize the Igbos and push a positive direction.
Considering his administration's key objective to serve Ndigbo, unite and restore Igbo cultural heritage, he called for support from all the executives, Ndieze and Ndigbo in the State, stressing that he cannot do it alone.
The President of Igbo Speaking Community, Chief Udeh, in his reaction stated that Eze Nwokedi had the highest number of votes during their election and was declared elected, more because Ndieze believe and trust his leadership qualities over the years. Chief Udeh solicited for the support of every Igbo in Lagos State, so as to enable Nwokedi restore the dignity of Igbo traditional stool in Lagos State.
There was feasting, a display of the rich Igbo traditional music and dance ,where  Eze Nwokedi's Cabinet Chiefs and their wives, including friends and well wishers joined the celebration .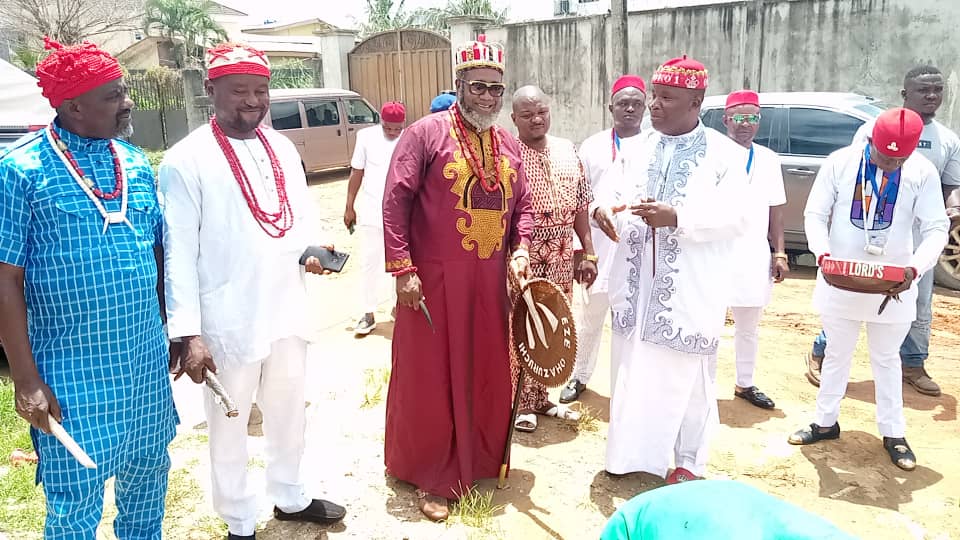 Share this Post